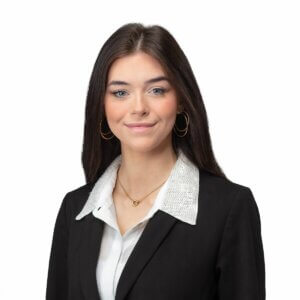 Christina DiGregory
Graphic Design & Social Media Associate
Christina DiGregory joined the CFDC as the Graphic Design & Social Media Associate in September 2022. She attended Florida Southern College in Lakeland and graduated Summa Cum Laude with her Bachelor of Fine Arts degree in Graphic Design and a minor in Sports Management.
While attending FSC, Christina spent a semester working as a Game Day Intern for the Lakeland Flying Tigers. Following her internship, she worked for the team for a year as their Graphic Designer and Marketing & Social Media Assistant. She gained experience in the field completing a wide array of responsibilities including: creating Detroit Tiger's Spring Training ticket designs, printed and digital graphics, photography and videography, and running social media accounts while tracking SEO.
She is originally from Maryland, and came to Florida in 2019 for school. After falling in love with the Central Florida area, Christina officially moved to Lakeland in the fall of 2022.