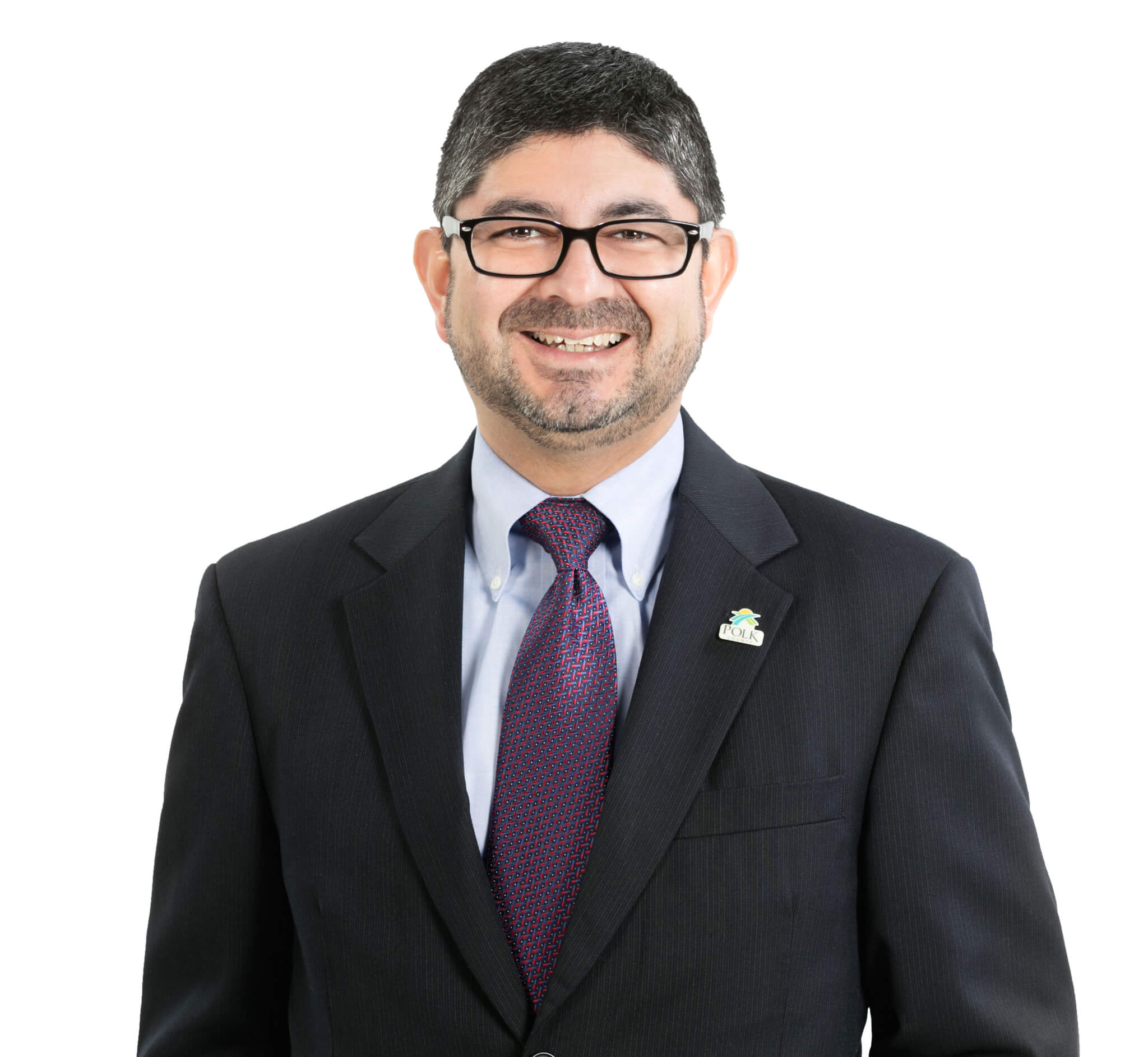 Javier Marin
Vice President of Business Development
Javier advances the vision of the CFDC through the activities of the Polk Global Trade Alliance, as well as supporting development projects and our small business community through the CFDC's research and data tools.
Javier has earned hands-on experience in business growth, lending, reorganization, mortgages, strategic planning, and trade finance. He was most recently an Assistant Director with the Florida Small Business Development Center at USF, where he was responsible for International Trade, Finance, and Growth Acceleration Services. Prior to FSBDC, Javier invested a combined 22 years in banking and held the positions of CEO of the DNJSA Federal Credit Union, Manager at Chase Bank and Vice-President at SunTrust Bank. He has extensive experience with non-profit organizations, which helped him get an understanding of the private, public, and non-profit sectors. He holds an AAS in Business Administration from Middlesex County College and a BAS in Public Administration from Polk State College. He has also earned credentials as a Certified Business Analyst, Profit Mastery Facilitator, and Certified Global Business Professional.
Javier was a two-term elected member of the Dover, NJ Board of Education and Mayor of the Town of Dover, NJ for one term (2004-2005). He has lived in Colombia and Sweden and currently lives in Lakeland with his wife and the youngest of five children. Javier is also fluent in Spanish and Swedish.