As of October 22, 2020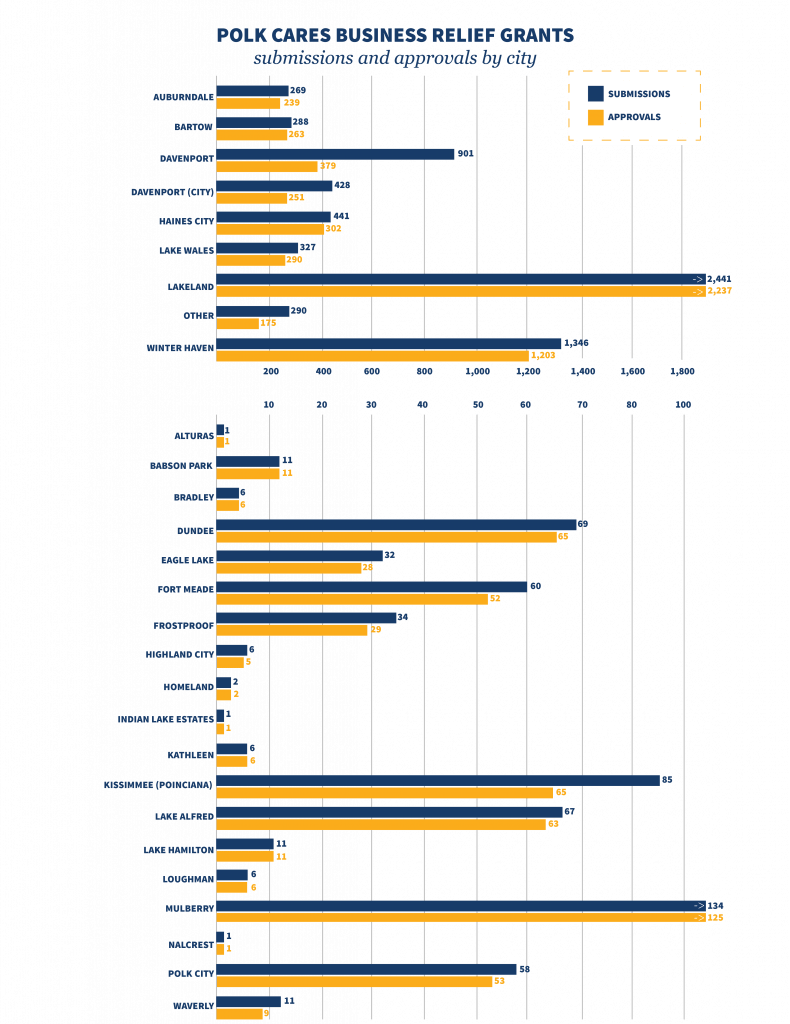 Submissions include all active applications in the system, including those awaiting documentation, being reviewed, approved, paid, declined, etc.  Approvals represent applicants that have received payments, those awaiting payment and payments being processed.
Click
HERE
for a list of submissions and approvals by ZIP
Please find below additional self-reported data regarding Polk Cares Business Relief Grant submissions.