Fund Your Business Goals
Through our partnerships with the Florida First Capital Finance Corporation (FFCFC), we're able to offer SBA 504 loans to smallbusiness owners who need a little extra funding to make their small business dreams come true. Founded by the State of Florida and licensed by the Small Business Administration (SBA) as Florida's Statewide Certified Development Company, FFCFC is chartered for the primary purpose of advancing the economic development and general welfare of the citizens of Florida by promoting and assisting the growth and development of small business concerns within the state.
Small Business Administration (SBA) 504 Loan Programs
You can finance heavy duty fixed machinery and equipment under the SBA 504 Loan Program either as a stand alone project or as part of a real estate transaction. Other than justifying economic lifespan, a 504 equipment loan is no different than a regular 504 loan.  Examples include heavy and highly calibrated machines, manufacturing equipment, printing equipment, commercial laundry equipment and equipment that generates renewable energy or fuels, just to name a few.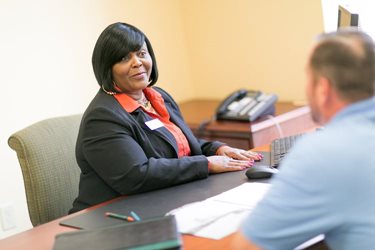 This loan can be used for several purposes. Some potential eligible uses of this loan include the following: acquisition of land and construction of new building; acquisition of land and existing building; remodel, convert, expand or renovate existing building; leasehold improvements; purchase of improvements, including grading, street improvements, utilities, parking lots and landscaping; debt refinancing with expansion, and more.
Owner Occupancy Requirements:
Existing Buildings – Business must occupy at least 51% of the project within one year of ownership.
New Construction– Business must occupy at least 60% of project upon occupancy and 80% within 10 years.
The borrower may form a real estate holding company that leases 100% to the operating business, which then subleases surplus space (up to 49%).
Small businesses looking to grow and expand their operations through the purchase of commercial real estate and "go green" can benefit the environment and their bottom line with up to 90% fixed interest rate financing. These "green friendly" initiatives are eligible for up to $5.5 million per project of SBA 504 financing provided they reduce energy consumption by at least 10% or generate at least 10% renewable energy.
Bridge loan funds may be used for interim project financing of the second mortgage of authorized SBA 504 loan projects, including straight acquisitions, renovations or build-out projects, ground-up construction and/or fixed heavy duty machinery and equipment purchases. 504 bridge loan sizes range from $250,000 (recommended minimum) to $5 million (legal maximum). Total projects may qualify for loans up to $20 million. The initial term is six months with automatic extensions with pricing adjustments.
The Florida Industrial Recycling Loan program offers Floriad businesses low-cost, long-term, fixed interest rate loans to purchase or refinance equipment and machinery used to expand industrial recylcing activities throughout the state. Funding is available for manufactureres, distributors and retailers of recycling equipment in addition to companies in any industry that purchase recycling machinery or equipment. Loans range from $20,000 to $200,000 with a 10% down payment in most cases. To be eligible, borrowers must be for-profit businesses with fewer than 100 employees and a tangible net worth under $15 million.
Polk County Industrial Revenue Bonds (IRB)
The Industrial Revenue Bonds (IRB) are tax free, below-market rate, long term financing of fixed assets for qualified manufacturers and 501c3 non-profits. IRBs are issued by the Polk County Industrial Development Authority (IDA) on behalf of private companies to finance land, building and equipment. The funds may be used to purchase and renovate a facility, to buy property (no more than 25 percent) and construct a building and to purchase equipment.  Bonds may also be used to pay for the installation of new equipment.  IRBs cannot be used for inventory or working capital. Bonds are issued from $1 million to $10 million.
Sponsored by Enterprise Florida, the Florida Opportunity Fund creates direct investment programs that invest in high-quality venture capital funds, businesses and infrastructure projects. The Florida Opportunity Fund has three programs, outlined below.
The goal of the Fund of Funds program is to realize significant long-term capital appreciation by identifying and investing in a diversified, high-quality portfolio of seed and early stage venture capital funds that target investment opportunities in Florida.
This fund promotes the adoption of energy efficient or reneweable energy (EE/RE) products and technologies in Florida. Funding is provided by the US Demartment of Energy and focuses on the following areas: facility and equipment improvement, renewable energy products and process improvement. Funding ranges from $500,000 to $5 million. Applications are available here.
The Florida Venture Capital Program provides funding to companies within or locating to Florida with perceived long-term growth potential. The program targets equity investments and convertible debt instruments ranging from $1 million – $3 million with larger amounts permitted for exceptional cases. Applications are available here.
Need additional financial guidance?  Contact us for additional resources.