A new community that welcomes the knowledge economy, fosters an ecosystem for innovation and values proximity, connectivity and collaboration.
In an area that encompasses roughly 3,000 acres out of 2,000 square miles of Polk, the district will provide a variety of opportunities to diversify the economy. It will leverage major state investments and build upon the cutting-edge technology being developed at Florida Polytechnic University and tested at SunTrax, the Florida Department of Transportation's new 475-acre testing facility along the Polk Parkway.
The process of creating an innovation district involved many different, but equally important components:
A Community Effort 
Anchor Institutions
Industry Catalysts 
What is an Innovation District?
A dense, mixed-use area within cities that connects universities and established institutions with entrepreneurial entities such as startups and business accelerators.
In February 2019, RTI International released a report that outlines the many components and features of an innovation district and how it can be economically beneficial to the communities surrounding it.
They explain that innovation districts do not just affect the communities and businesses within their boundaries.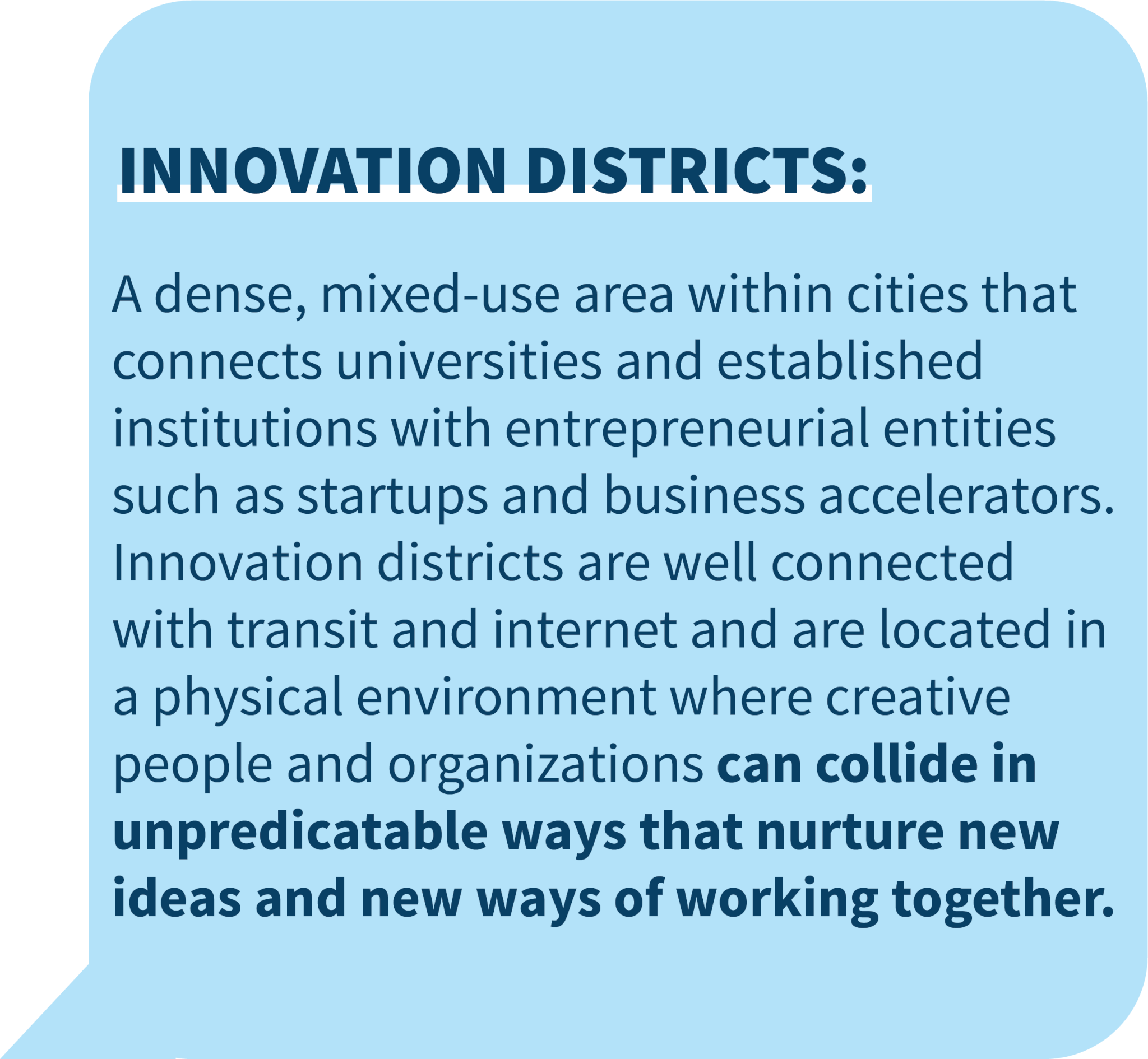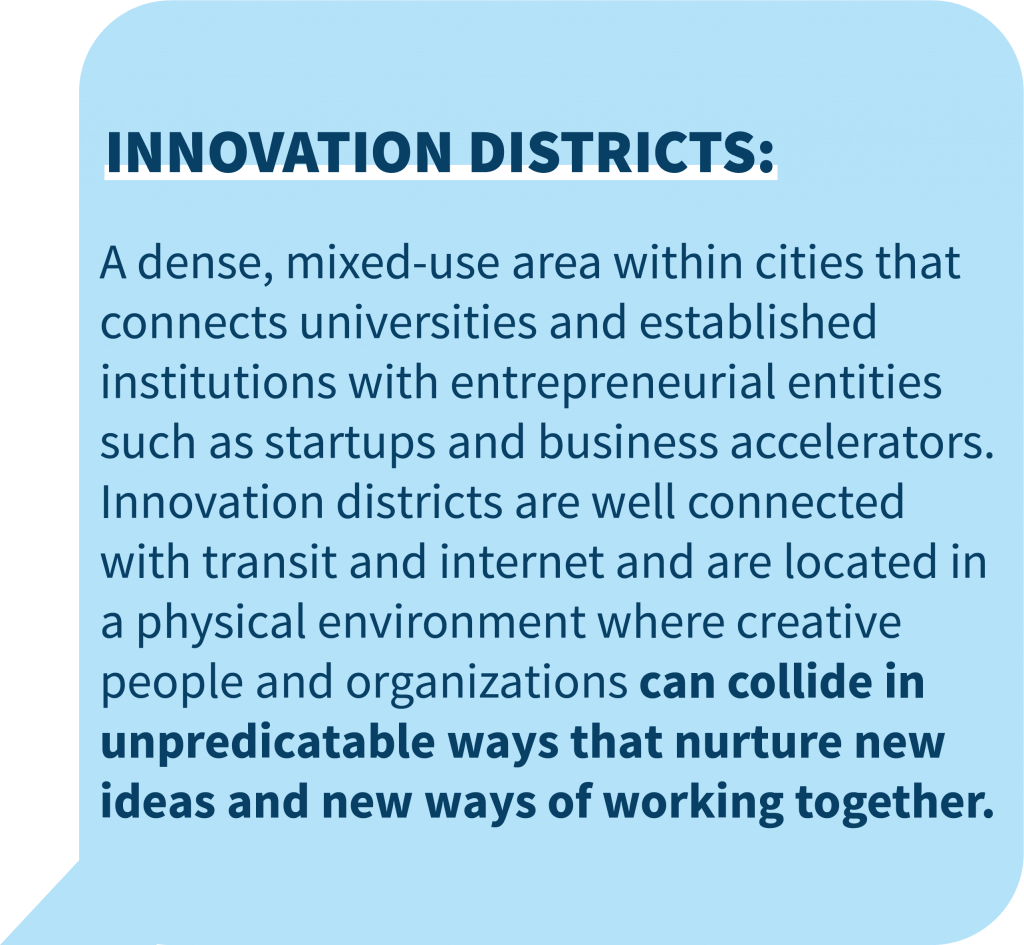 "An innovation district has impacts beyond the boundaries of the district through knowledge spillovers in the labor market and the value chain. Localized ecosystems depend on regional labor markets that often extend far beyond the boundaries of the district."
The RTI report stated: "innovation districts can help cities and countries diversify and grow their economies, fostering startup communities and helping economies weather economic downturns."
Economic Impact
The Central Florida Innovation District will not just have a positive impact within its boundaries but throughout all of Polk County.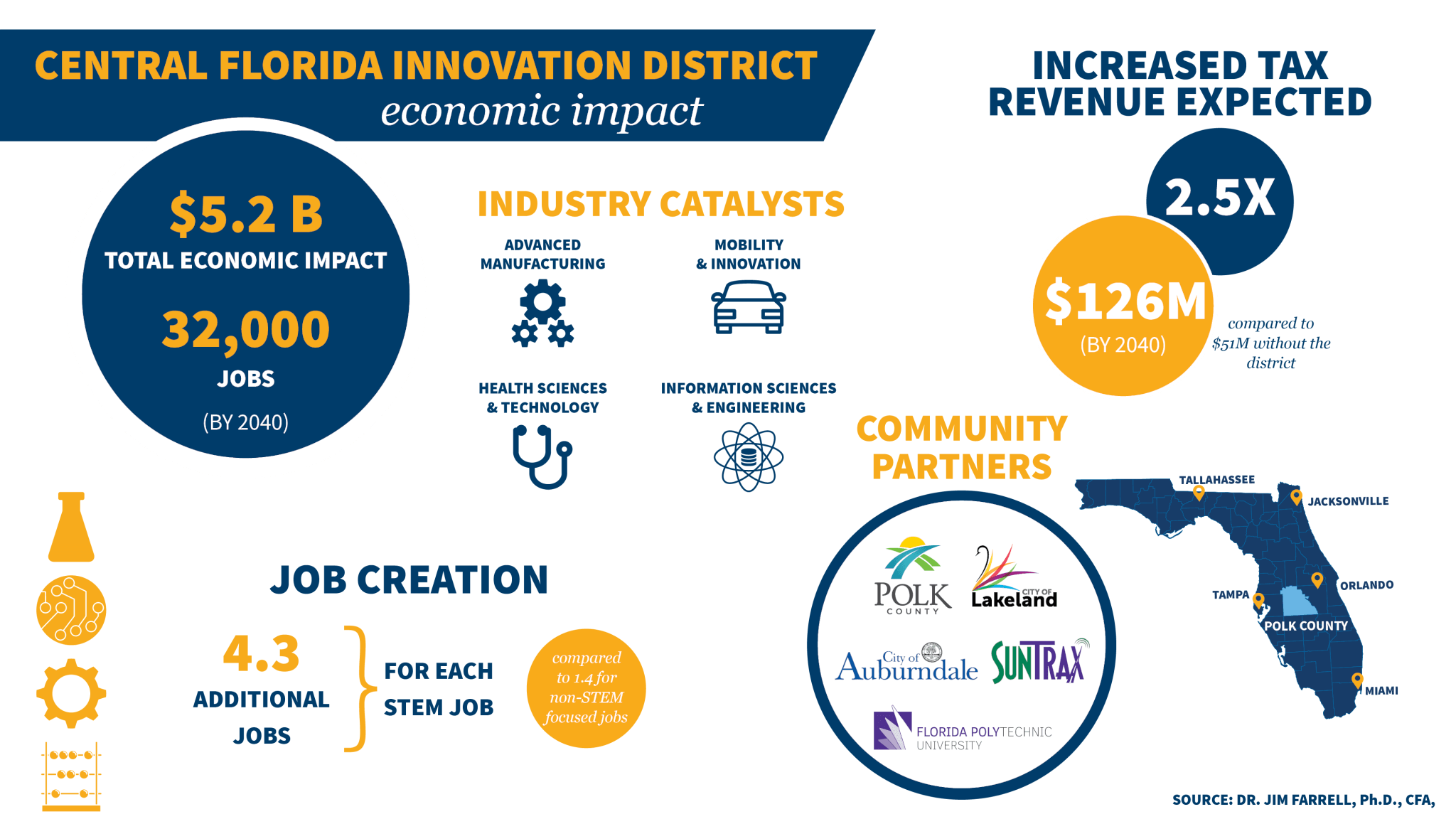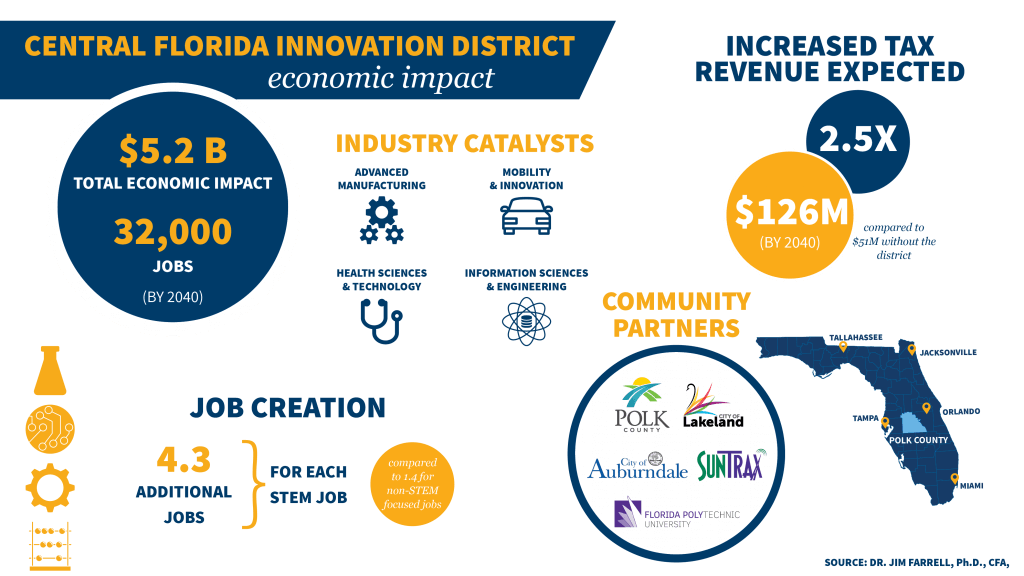 To learn more about economic opportunity, click HERE to read the Economic Impact Study about the Central Florida Innovation District.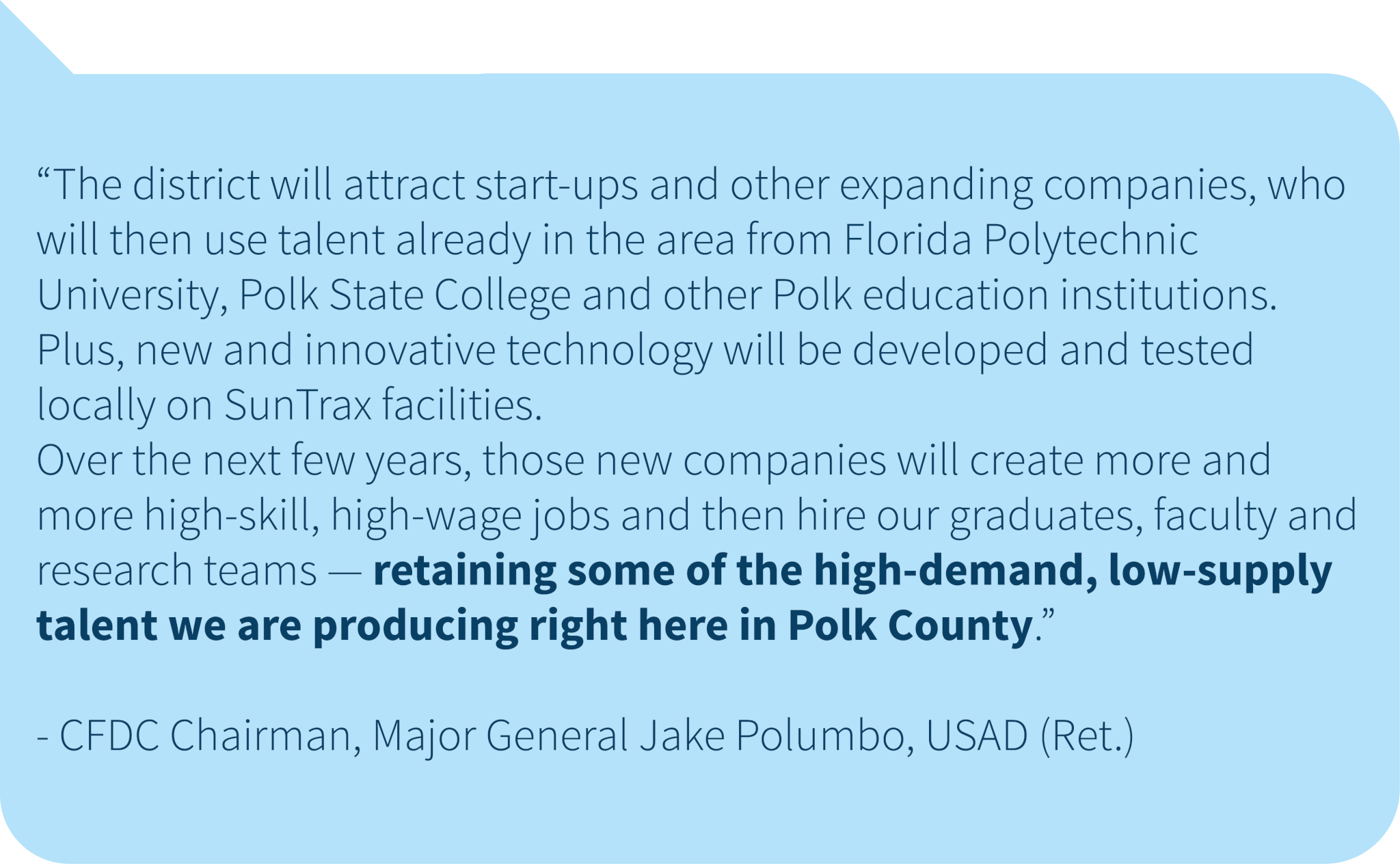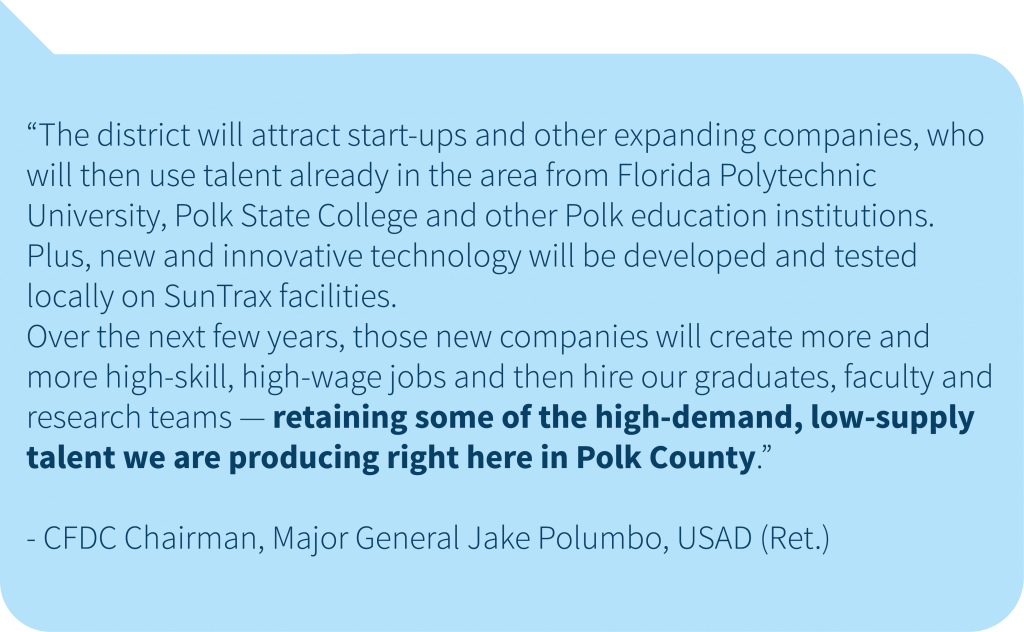 See all visuals for the Central Florida Innovation District here.
In the News