The Central Florida Innovation District leverages the strength of anchor institutions Florida Polytechnic University and SunTrax, America's Center for Transportation Innovation.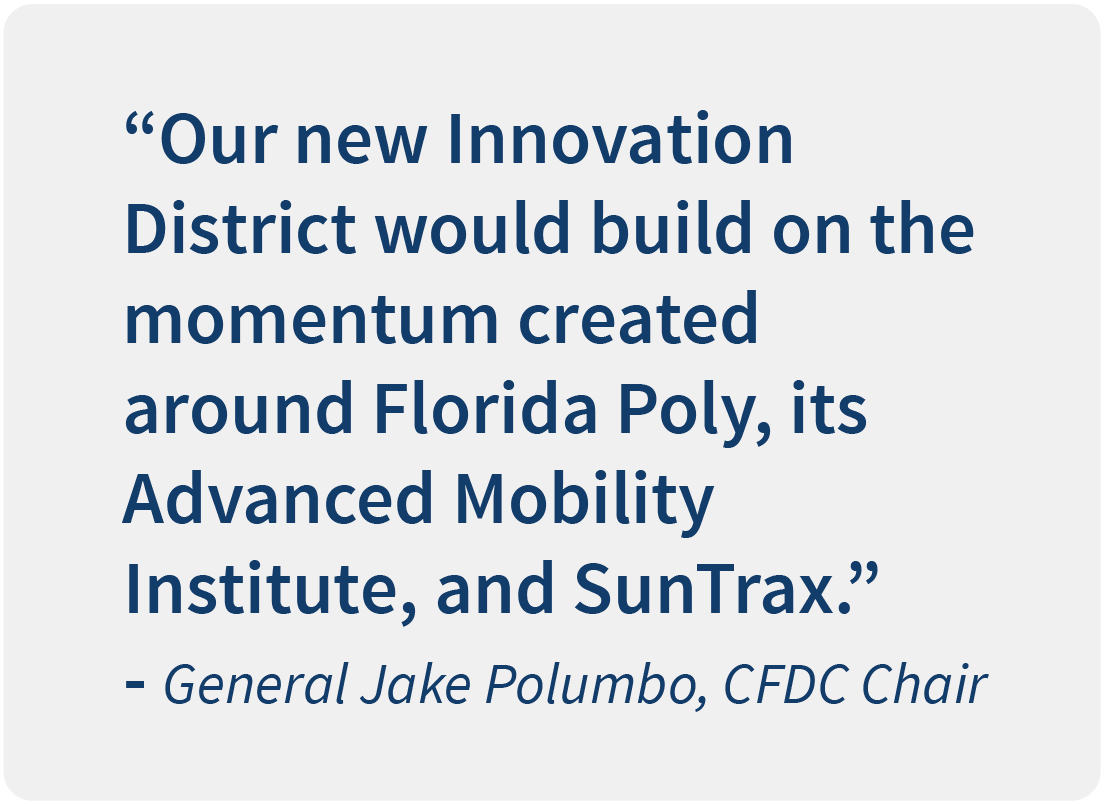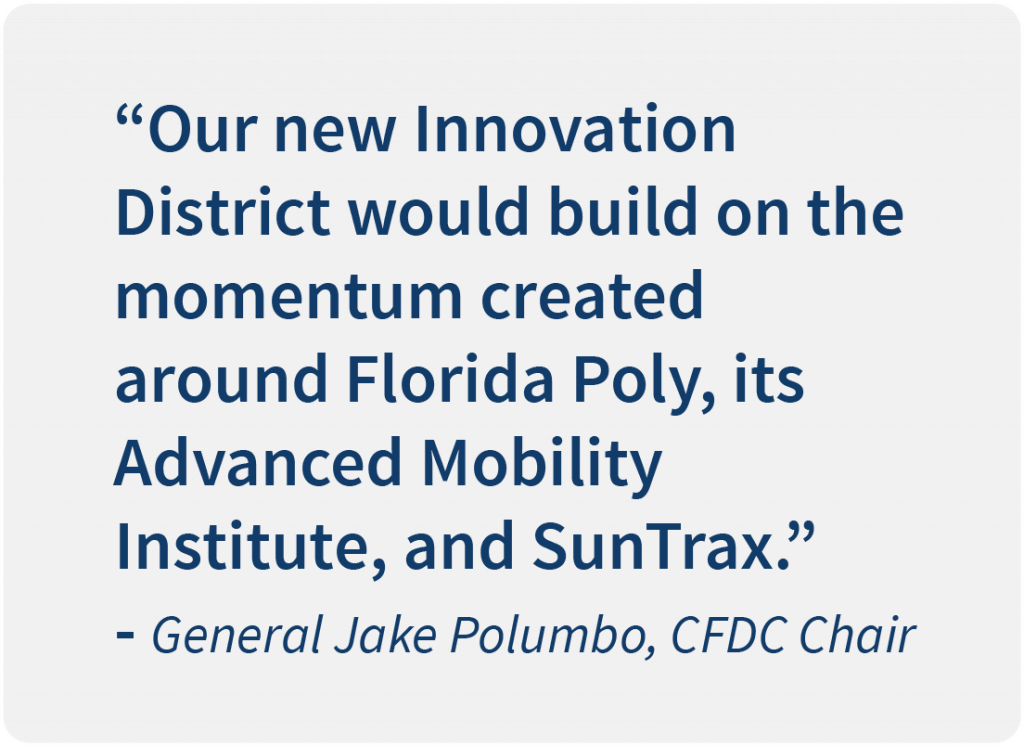 Students and professors at Florida Poly and other local higher ed institutions have the expertise to help companies conduct research, and understand new technologies. They can use the new SunTrax development to test and verify software and hardware components surrounding innovative technologies.
"It's time to develop a research park around Florida Polytechnic University, further improving Polk County's economic engine," noted CFDC Chair Jake Polumbo. "Developing the 3,000-acre CFID and incorporating a research park within, will further develop the critical ecosystem to attract and retain high-skill and higher-paying jobs.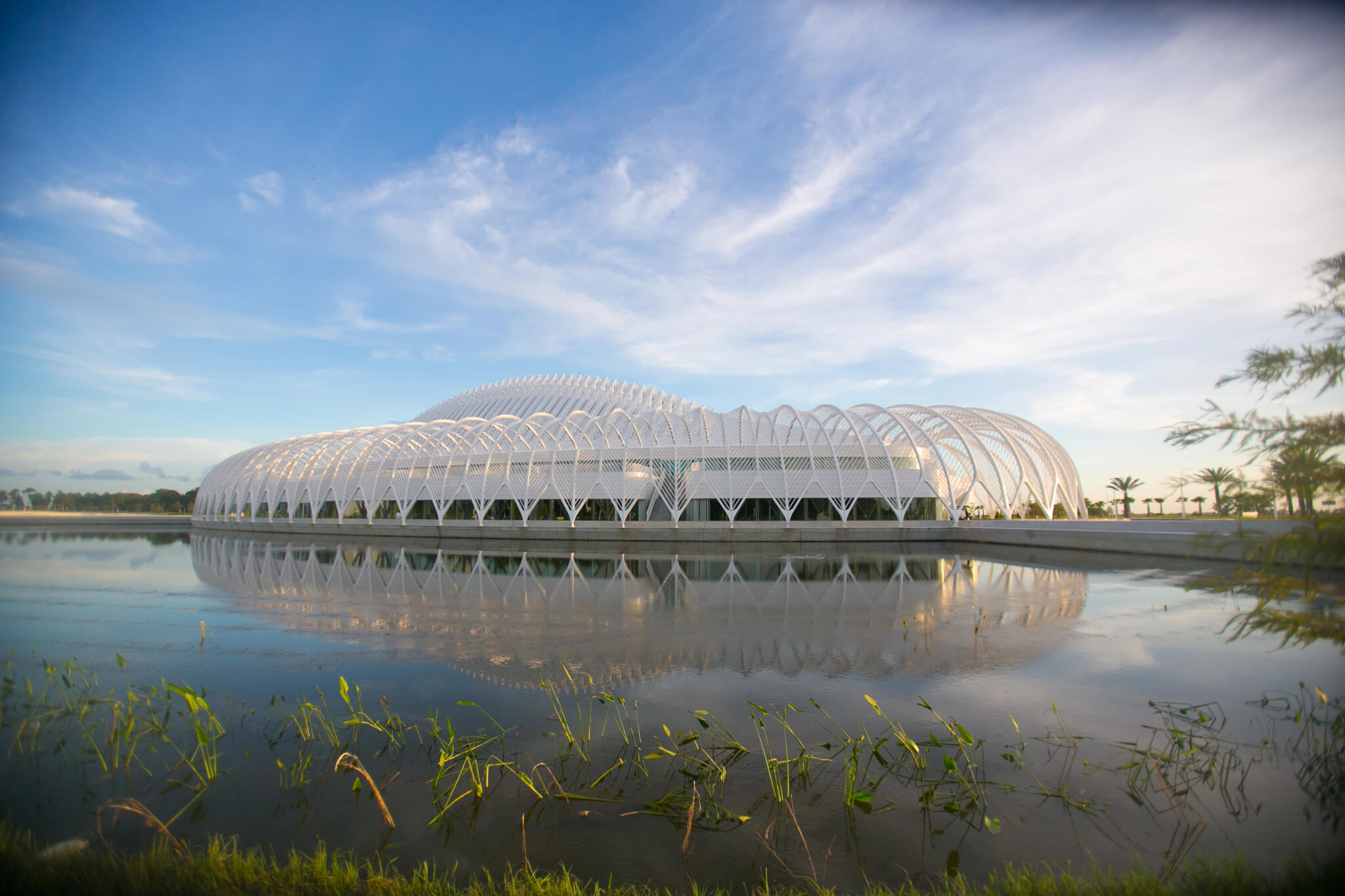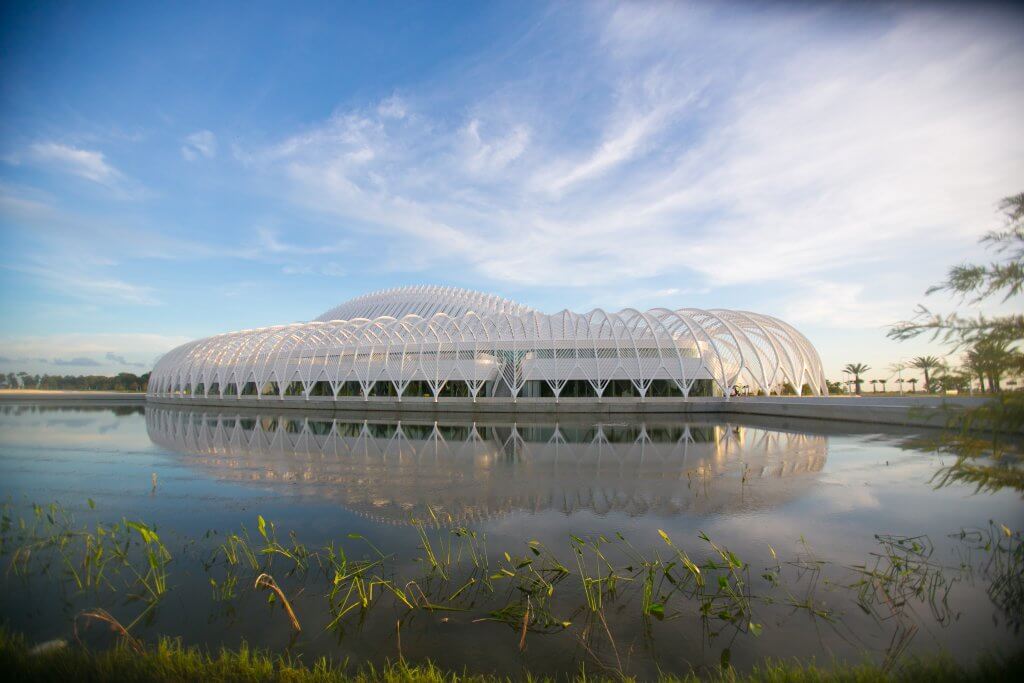 In their Assessment of the Economic Impact of Florida Poly report from September 2019, the school noted that as of 2019, Florida Poly had established relationships with 301 industry partners, with over 75 percent of them serving as career collaborators, hiring interns or graduates, participating in recruitment events, etc. The talent pool from Florida Poly will spill over into the Innovation District, benefitting the economy of the community and Polk County.
"The Advanced Mobility Institute, established to focus on the development and testing of autonomous vehicles, and the partnership with the Florida Turnpike's SunTrax initiative has the potential to participate in industry research."
SunTrax is a $42 million test track whose first phase — a 2.25-mile track to test toll technology, among other things, and two buildings — recently opened.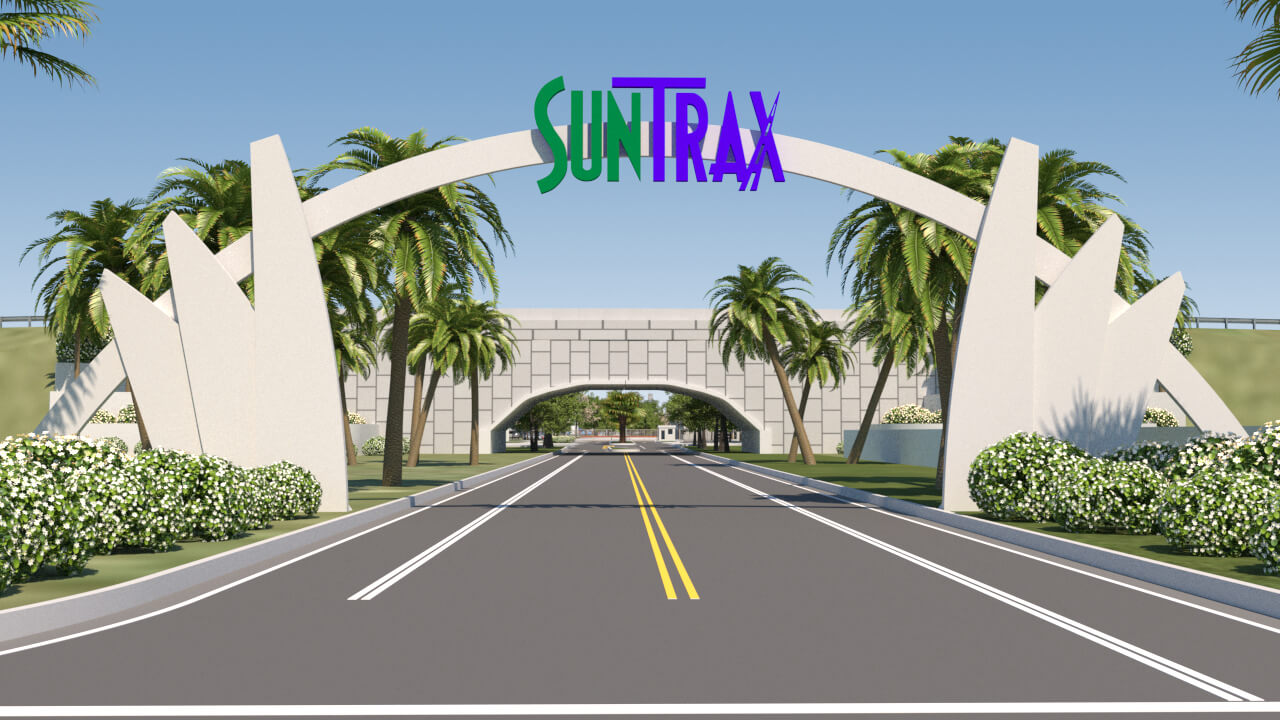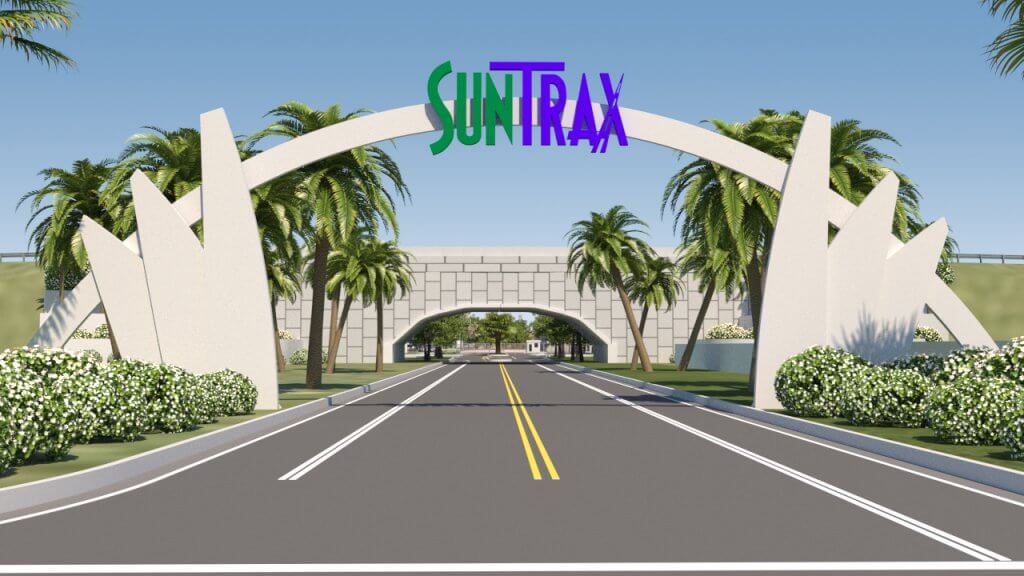 The second phase is a $90 million infield research center. In fact, the innovation district is an opportunity for all of Polk County's institutions of higher learning.
In its 112th issue, HNTB featured Polk County's SunTrax and its role in the Central Florida Innovation District, explaining how it will help accelerate the U.S. – and the world – into the future of transportation: HNTB SunTrax
"SunTrax is designed to be a catalyst for economic growth in the region, attracting a large slice of the estimated $7 trillion autonomous vehicles are expected to generate by 2050. Polk County officials, where SunTrax is located, point to the abundance of vacant land near SunTrax, calling it a prime location for users to build individual testing locations, permanent office space and warehouses."