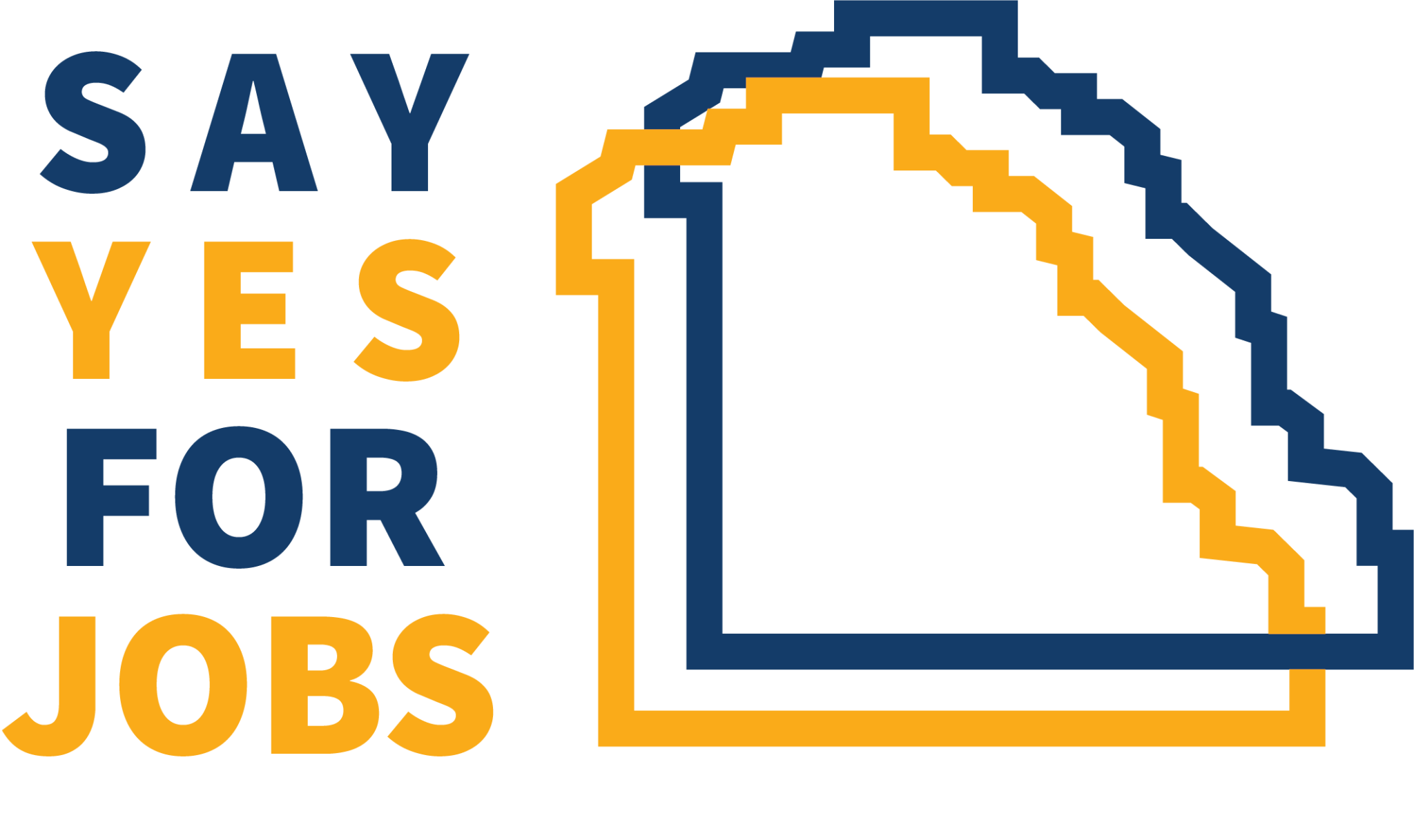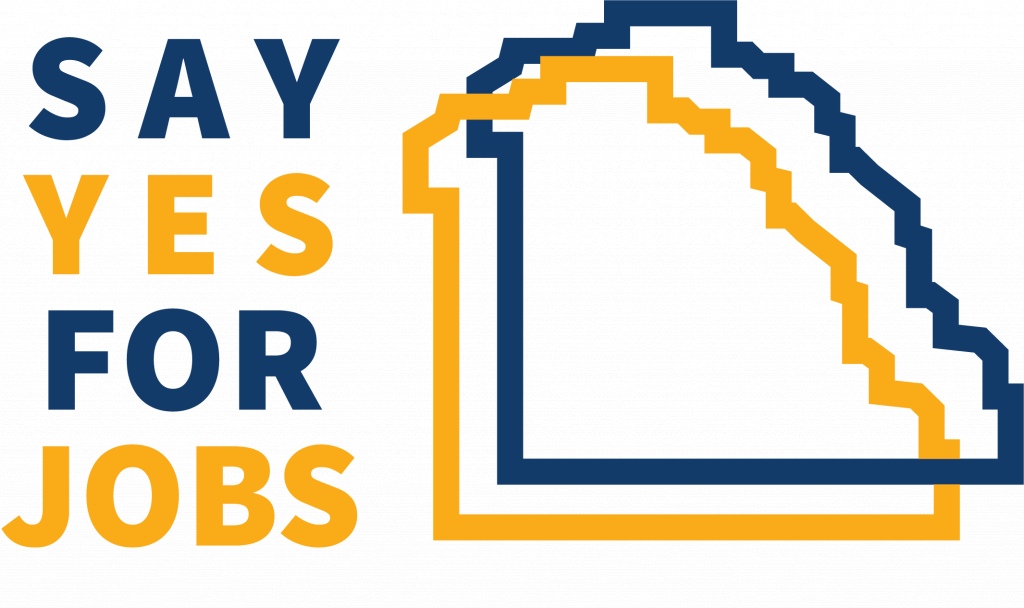 Say YES for the County referendum to extend limited property tax exemptions for businesses creating new jobs.
The Ad Valorem Tax Exemption Program was established in 2012 and utilizes limited property tax exemptions to encourage job creation, helping existing businesses grow and attracting new industry to Polk County.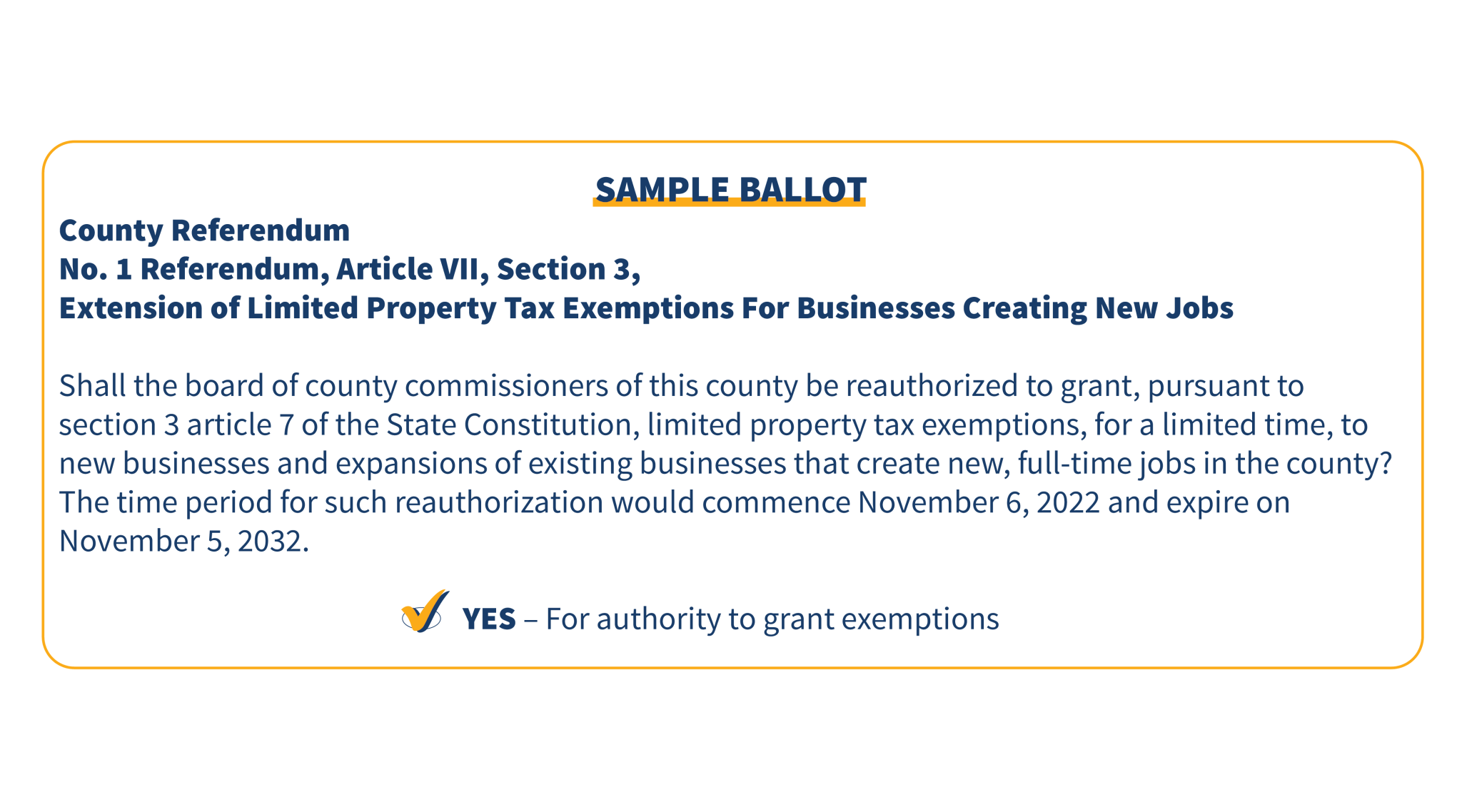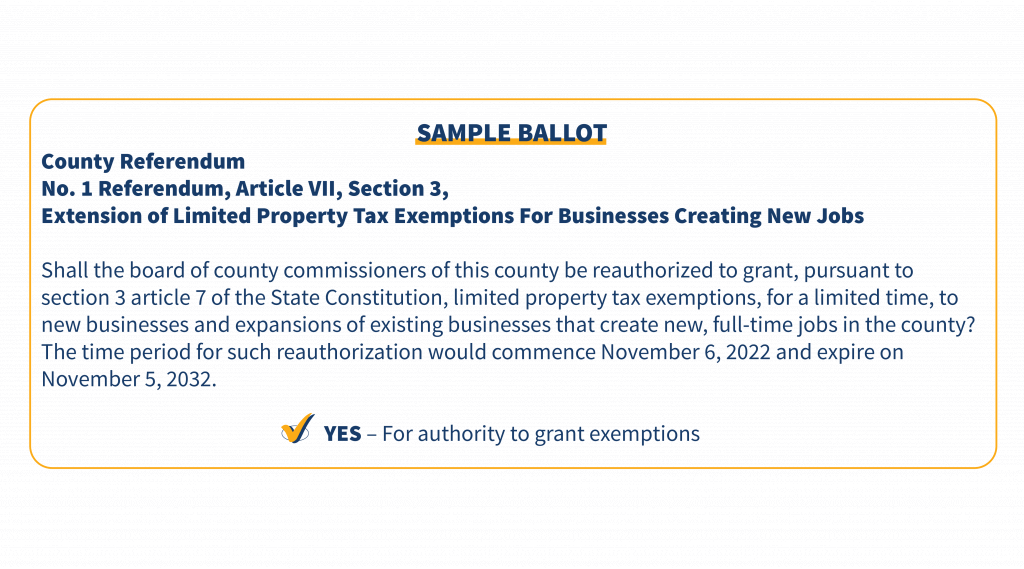 Highlights: 
Creates new, full-time jobs in Polk County
Taxes do NOT increase for Polk County residents
School taxes, city taxes, and public safety taxes are NOT impacted
Companies MUST meet qualifying criteria to apply
Companies MUST meet performance criteria
Exemptions MUST be approved by the Polk County Board of County Commissioners
Exemptions cannot exceed a 10-year period
Myths & Facts:
MYTH: The exemption program can only be utilized by large corporations moving into the area.
FACT: Any new or expanding businesses within a targeted industry in Polk County can qualify for the program. New and expanding businesses are required to create a minimum of 10 new full-time jobs in at least one of the targeted industries. In Polk County, 11 local businesses have used the program to support their expansions and 14 new businesses have utilized the program.
MYTH: This program will raise my personal property taxes.
FACT: This program has no adverse impact on personal, residential property taxes. The performance of the program shows that property taxes paid by the businesses have increased by more than 115% creating additional revenue for the County.
MYTH: The exemption program provides cash upfront to create jobs.
FACT: The exemption program is strictly a limited-time tax exemption. Exemptions are only issued once a business meets job performance and capital investment standards. In addition, performance standards are verified through a third-party auditor.
MYTH: The exemption program has no accountability or monitoring.
FACT: Businesses participating in the program are only provided the exemption once jobs are created and capital investments are verified.
MYTH: This exemption program is a form of corporate welfare.
FACT: This type of program supports the development of quality jobs and investment in capital projects aligned with conservative principles that taxpayers know how to spend their money far better than the government does. Businesses are well-equipped to reinvest their money into expansions, additional workforce and higher wages.
"Nucor Steel Florida has found Polk County to be an exceptional community to work with to ensure the success of our plant in Frostproof.  We looked at many other locations and ultimately chose Polk County due to its central location and business-friendly environment.  We look forward to growing here, employing hundreds of workers and creating a positive economic impact for all of Polk County."
– Drew Wilcox, Nucor Steel Florida

Sat YES on County Referendum No. 1 on Page 3
Paid electioneering communication paid for by Polk Jobs for Everyone, 120 South Monroe Street, Tallahassee, FL 32301.