Your Blueprint for Success
From food to building materials, Central Florida boasts over 1,100 manufacturers, employing more than 14,000 people across the region. With access to an unrivaled distribution network, and extensive multimodal infrastructure, Central Florida manufacturers are poised to succeed.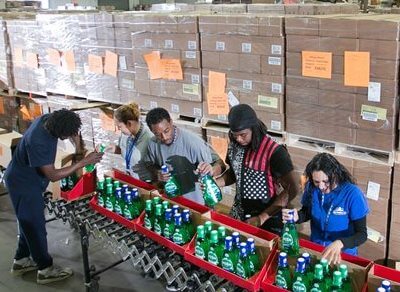 The area also provides manufacturers with substantial international trade opportunities, evidenced by Florida's national ranking as the top state in the nation for manufacturing export intensity. In addition to the state's overall business-friendly tax climate, Florida manufacturing companies also benefit from the recent elimination of the state sales tax on manufacturing equipment, which is expected to save manufacturers across the state nearly $141 million annually.
In this globally-competitive industry, Central Florida keeps up by supporting educational programs that foster the growth of a highly-skilled manufacturing workforce. Programs like Polk State Corporate College's Advanced Manufacturing Institute provide students with industry-focused training and apprenticeship programs.
Polk State College also received $1.76 million from the Department of Labor's four-year Trade Adjustment Assistance Community College and Career Training initiative (TAACCCT) to develop a specialized training program for the manufactured construction industry. The college received similar grants to add a mechanical design and fabrication concentration to its Engineering Technology program and provide accelerated training in advanced manufacturing disciplines. Thanks to the success of these and other programs, Central Florida enjoys one of the strongest manufacturing workforces in the region.
Featured Employers
Leading Education Programs:
Polk State College – Advanced Manufacturing Institute (AMI): Polk State AMI is home to the award-winning Mosaic EIA (Electrical, Instrumentation, and Automation) and Mechanic/Millwright Apprenticeship Programs. From industrial instrumentation to process control and automation, students graduate with the skills and experience necessary to find success in this thriving industry.