Shaping Minds, Sharpening Skills
A talented labor pool is the most critical factor in the long-term success of any business. That's why the CFDC strives to establish and sustain a skilled workforce that fulfills the needs of our region's target industries. Within a 70-mile radius of Polk County, you'll find a workforce of 3.5 million—more than one-third of the state's total talent pool. From world-class colleges and universities to specialized workforce training centers, Central Florida's dedication to workforce preparedness runs deep. Whether it's connecting employers with skilled talent or providing accessible, high-quality training programs to enhance your current workforce, we're here to help you—and your employees—succeed.
Several higher-ed institutions in Polk County, and throughout Central Florida, use Handshake to connect employers and student talent for internships and job opportunities.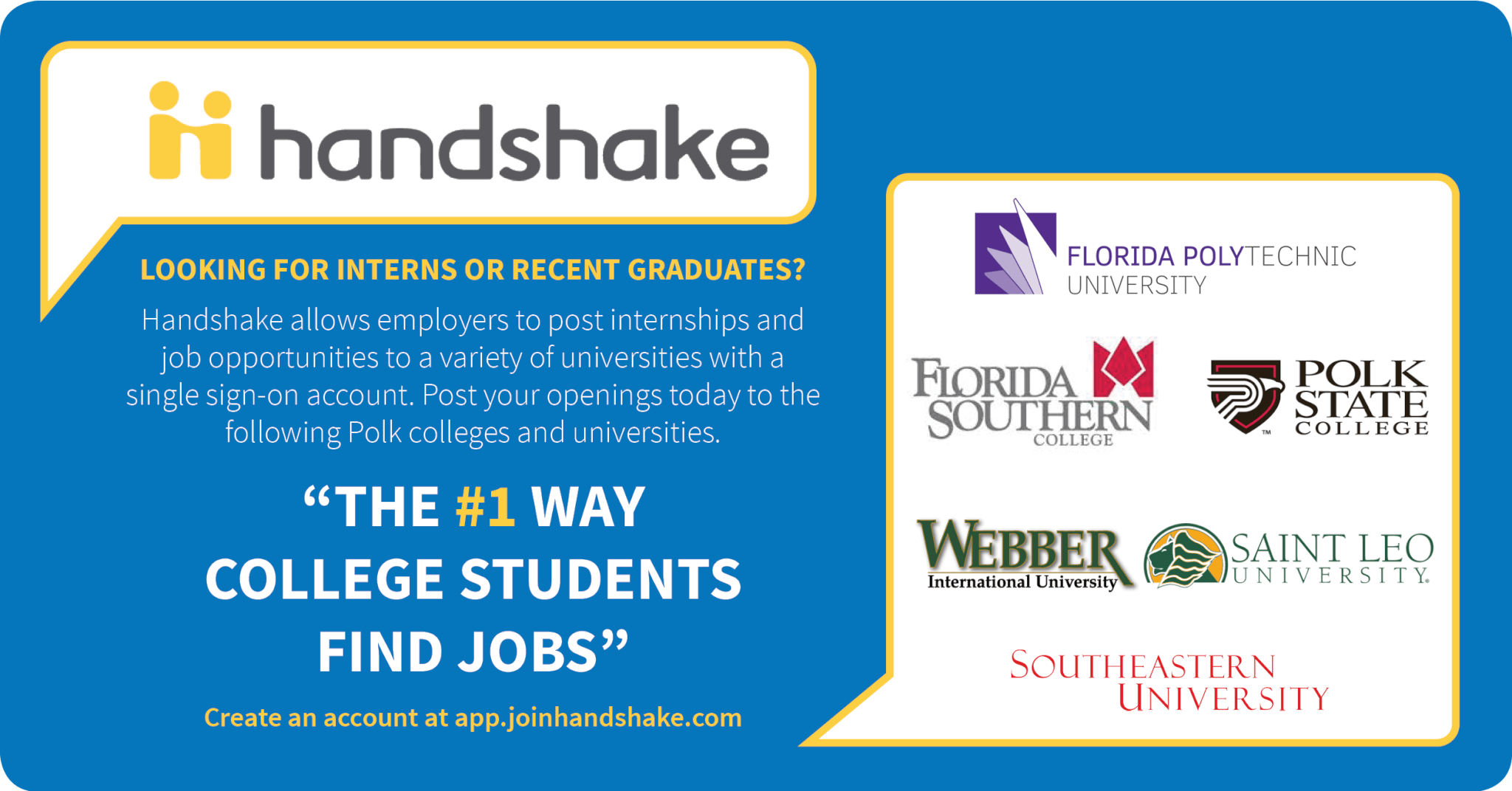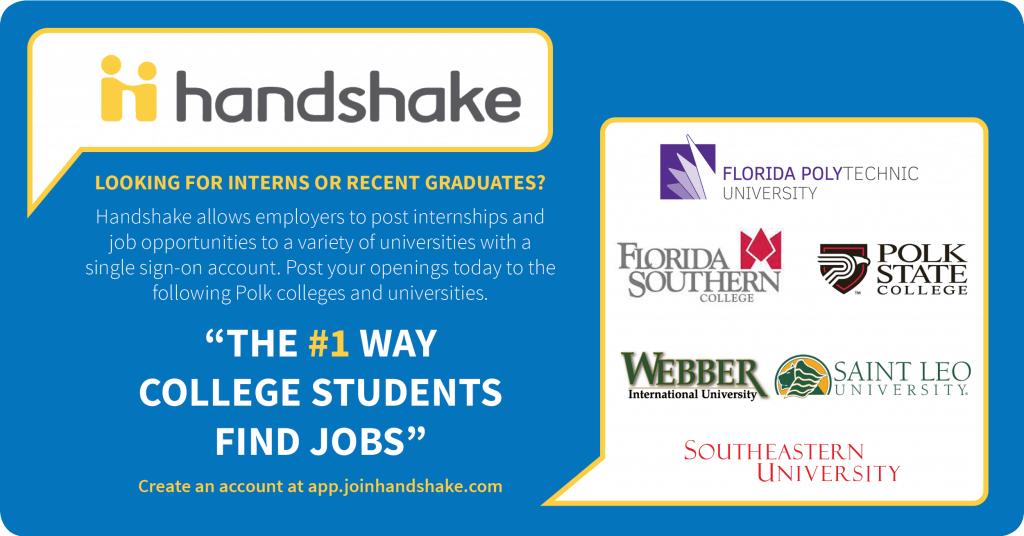 We believe that cultivating a skilled workforce begins with providing ambitious minds with the right intellectual opportunities. Polk County is home to seven colleges and universities and four technicals schools, offering our emerging workforce talent a number of ways to earn a solid education.
CareerSource Polk is a dedicated workforce development agency serving the Central Florida area. Their mission is to ensure a sustainable and quality workforce now and in the future. Offering assistance to both job creators and job seekers, they connect employers with qualified, skilled talent and help job seekers uncover employment and career development opportunities.
Staffing services are a helpful resource for companies to find the workforce talent and personnel needed to be successful.
Polk Career Academies are small, personalized learning communities within Polk County's public middle and high schools. Each academy is supported by a local advisory committee, specially-designed college-prep curriculum and strategic partnerships with employers, the community and higher education institutions. Students who enroll in Career Academies benefit from rigorous and relevant education that gives them a head start on the career path of their choice.
Work experience for students fosters growth and offers the opportunity to practice and perfect the skills learned within the classroom. For the future workforce to be successful, internships and experiential learning are essential. To assist businesses in building their internship opportunities, the Polk Vision | CFDC Talent Pipeline has developed an Employer Guide for Higher Ed Internships in Polk County.