A Strong Foundation
We believe that cultivating a skilled workforce begins with providing ambitious minds with the right intellectual opportunities. Polk County is home to seven colleges and universities and four technical schools, offering our emerging workforce talent a number of ways to earn a solid education.

Connect with student talent for internships and job opportunities through Handshake.
Colleges and Universities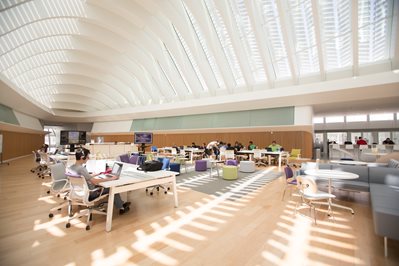 Located in Lakeland, Florida Polytechnic University is the latest addition to the Florida State University system. The unique institution offers state of the art facilities and a stem-only curriculum. By forming partnerships with industry professionals, they provide students with hands-on education. The university offers students two colleges and six degrees.
The College of Innovation and Technology offers a Bachelor of Science in Advanced Technology, Computer Science and Information Technology and Science and Technology Management. The school also offers a Masters of Science in Innovation and Technology.
The College of Engineering offers students a Bachelor of Science in Computer Engineering, Electrical Engineering and Mechanical & Industrial Engineering. In addition, students can receive a Masters of Science in Engineering.
Enrollment for 2018: 1,445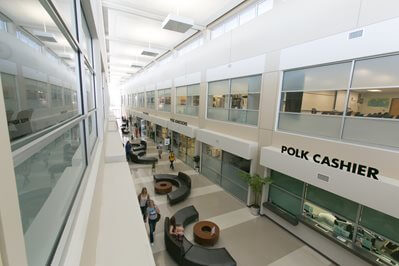 Established in 1964, Polk State College is a public state college providing students with small class sizes, hands-on learning opportunities, online courses and classes offered both during the day and evening. Polk State College serves students across campuses and centers in Lakeland, Winter Haven, Bartow, and Lake Wales.
The college offers students Bachelor's degrees, Associate's degrees and a wide range of certificate programs and workforce training options.
Polk State also operates three charter high schools within the county, including Polk State Lakeland Collegiate High School, Polk State Chain of of Lakes Collegiate High School and Polk State Lakeland Gateway to College High School. In addition, Polk State Clear Springs Advanced Technology Center is the home of Polk State Corporate College, which specializes in the creation and delivery of customized education and training programs, ranging from 1-day seminars to registered apprenticeship programs that enhance the skills of the regional workforce.
Enrollment for 2018: 10,591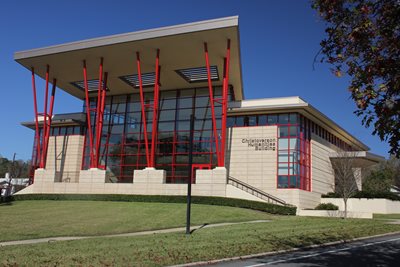 Florida Southern College, a private college in Lakeland, is home to students from 45 states and 50 countries.
FSC offers students 50 undergraduate degree tracks and pre-professional programs, as well as graduate programs in nursing, education and business.
FSC is ranked in the top 10 "Best Baccalaureate Colleges in the South" by U.S. News and World Report, and the campus features the largest collection of Frank Lloyd Wright architecture in the world.
Enrollment for 2018: 3,155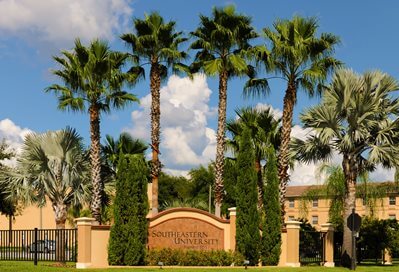 Southeastern University is a private, liberal arts Christian university located in Lakeland, FL. The university's students can choose from more than 50 undergraduate degree programs, as well as 14 graduate degree programs. With an emphasis on convenience for all students, the school provides both evening and online learning opportunities.
Southeastern's newly renovated campus sits on 88 acres of land and features state-of-the-art facilities and high-tech classrooms.
Southeastern University has been listed as one of the top ten fastest-growing private, baccalaureate colleges in the nation by the Chronicle of Higher Education.
Enrollment for 2018: 4,375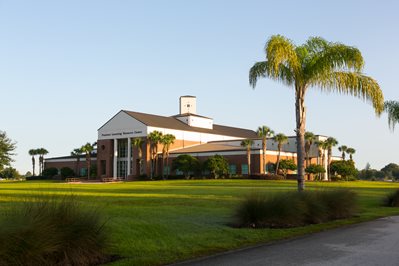 When Warner University was founded in 1968, its first freshman class had just 27 students. Warner, located in Lake Wales, now boasts more than 1,000 students from 30 states and 20 countries.
Warner University offers undergraduate students bachelor degrees in more than 30 liberal arts and professional majors. In addition, the private, Christian institution has three graduate programs in which students can obtain their Master of Business Administration, Master of Arts in Education or Master of Science in Management and Master of Ministry. Additionally, the university offers online classes and adult learning programs.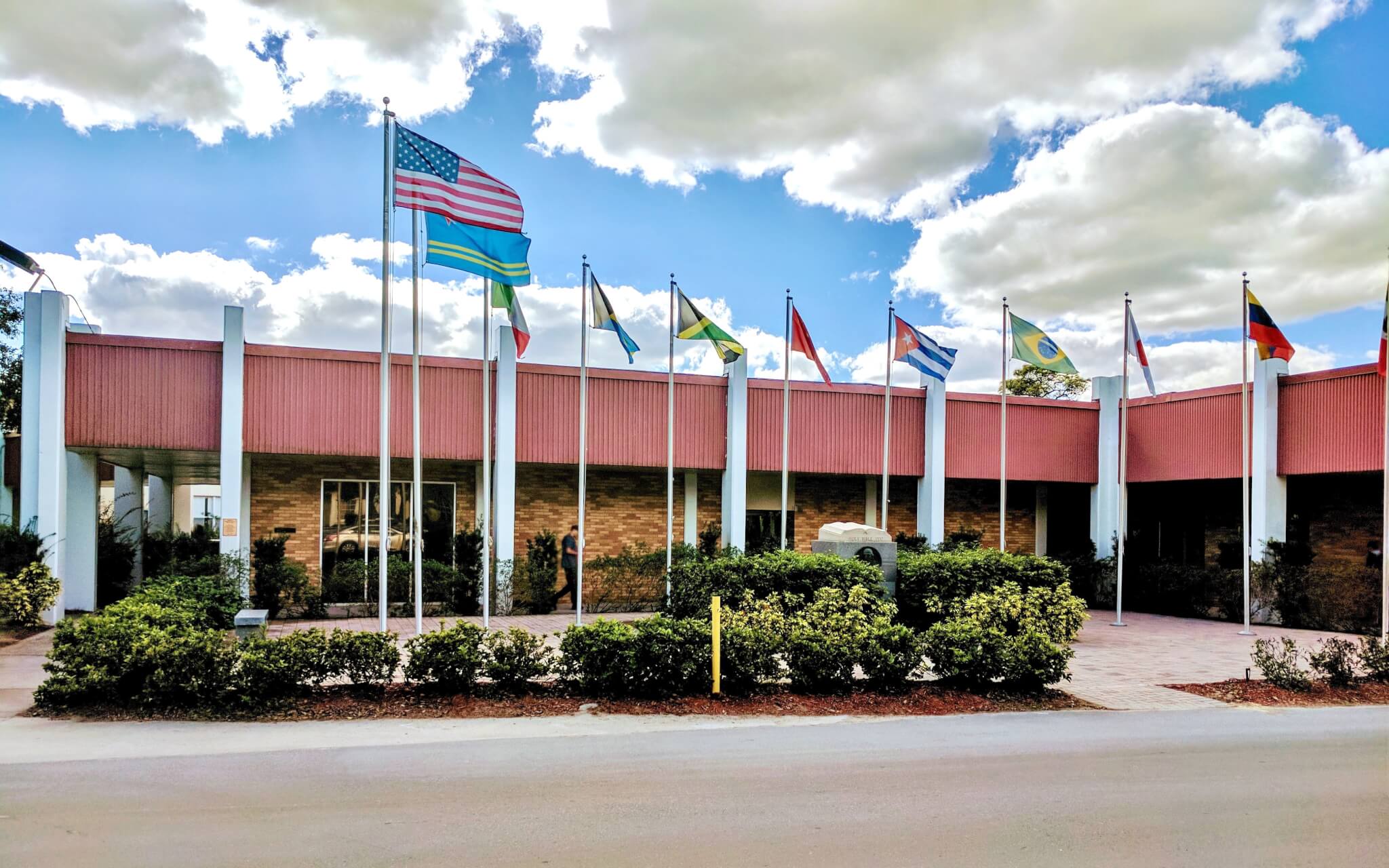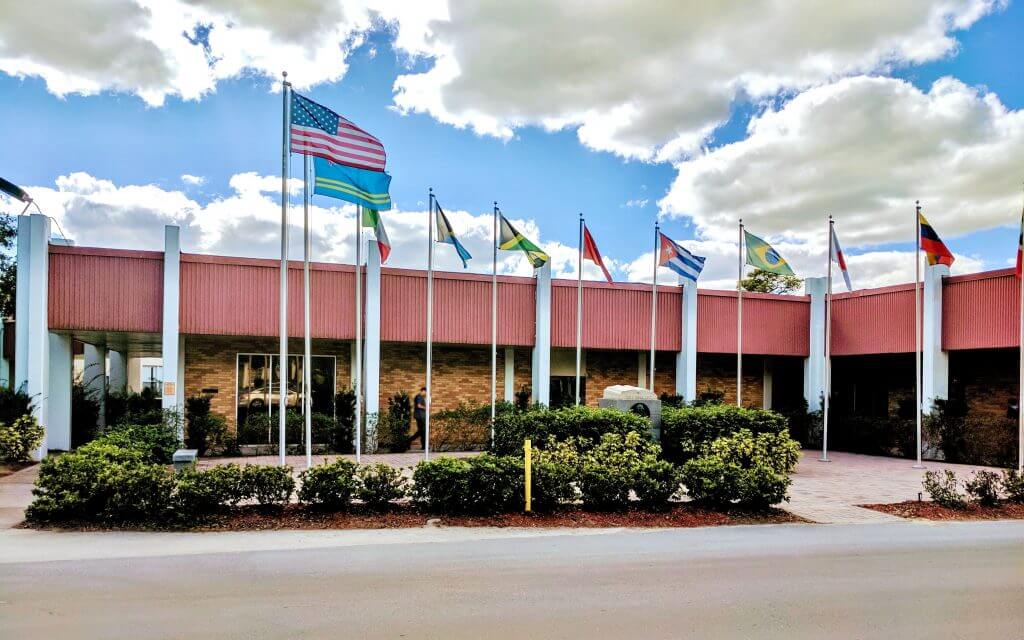 With locations in Babson Park, Florida and North Carolina, Webber International University is home to more than 700 students. The university offers Associates, Bachelor's and Master's degrees, and provides students with traditional classroom learning, online course work and hybrid learning opportunities. Its two locations give Webber's students options to participate in educational opportunities periods of residence at either campus.
Webber University's Babson Park, Florida location focuses on academics geared toward the worldwide business environment, with a focus on administrative and strategic planning skills, applied modern business practices and entrepreneurship. Alternatively, students can participate in liberal arts and sciences and pre-professional study programs at the school's North Carolina campus.
Enrollment for 2018: 980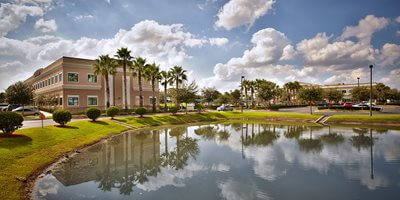 Founded by the Keiser family in 1977, the private, SACS accredited university offers students degrees in over 100 doctoral, specialist, master's, bachelor's, and associate fields with hands-on learning and small class sizes.
At the campus in Lakeland, amenities include spacious classrooms, computer and medical labs, library with internet-enabled computer workstations, auditorium, comfortable lounge area, student services information and career center, and on-site parking.  You can choose a career in health care, business, computers and technology, culinary arts, education, or legal studies.
Technical Schools
A post-secondary institution that offers career and technical educational opportunities. practical educational experience.
A post-secondary education center in Winter Haven, FL offering instruction to high school students and adults in occupational disciplines leading to a certificate of completion.
With a location in Lakeland, Fl, Florida Technical College provides post-secondary training in specialized business fields, and offers students Associates degrees, Bachelor degrees and diploma programs.
Southern Technical College is a private, two year college in Auburndale, FL, offering students educational opportunities in allied health, business, design, education, information technology, legal, nursing and technical trades.