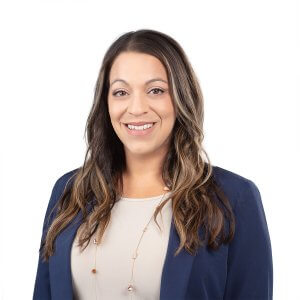 Michelle Zamora
Investor Relations Manager
Michelle Zamora joined the CFDC team as the Investor Relations Coordinator in August 2022 and now serves as the Investor Relations Manager. In this role Michelle will connect, engage and support CFDC investors as they assist in building Polk County's economic prosperity.
Michelle has over 14 years of experience working alongside Polk County's community business partners and non-profit organizations to raise awareness and philanthropic support. Her professional experience includes oversight of charitable initiatives, fund development, community outreach, sales and social services providing her with diverse knowledge of the private, public and nonprofit sectors. Prior to joining the CFDC team, Michelle worked with Chapters Health Foundation supporting the patients, families, team members and programs of Good Shepherd Hospice. She has received certifications from the Florida Department of Financial Services, the Florida Certification Board (FCB), and the American Professional Society on the Abuse of Children (APSAC).
Michelle earned her Bachelor of Psychology in 2007 from the University of South Florida, was a Founding Member of Children's Home Society of Florida – Greater Lakeland's Board of Directors and later served as their Board Development Chair. She is passionate about serving the community and has also served and volunteered with the Kiwanis Club of Lakeland and Big Brothers Big Sisters of Tampa Bay. She resides in Lakeland with her husband Jovan and her daughter Ailani.