FLORIDA Within reach
There's a reason why Publix Super Markets, LEGOLAND Florida Resorts, Florida's Natural and Amazon Air all call Polk County home. With its strategic central location, Polk delivers the connectivity, competitive costs and workforce talent your business needs to thrive. Ideally located between the two major metro areas of Tampa and Orlando, Central Florida provides access to the infrastructure that will allow your business connectivity through all modes of transportation, including airport, rail and deepwater seaports.
Centrally Located for your Success
At the heart of the I-4 high-tech corridor, Polk County's geographic placement is your advantage.

Whether you're looking for easy access to global markets or a strategic centralized location that keeps transportation costs down, Polk County's infrastructure will give you the competitive edge you need to stay ahead of the rest.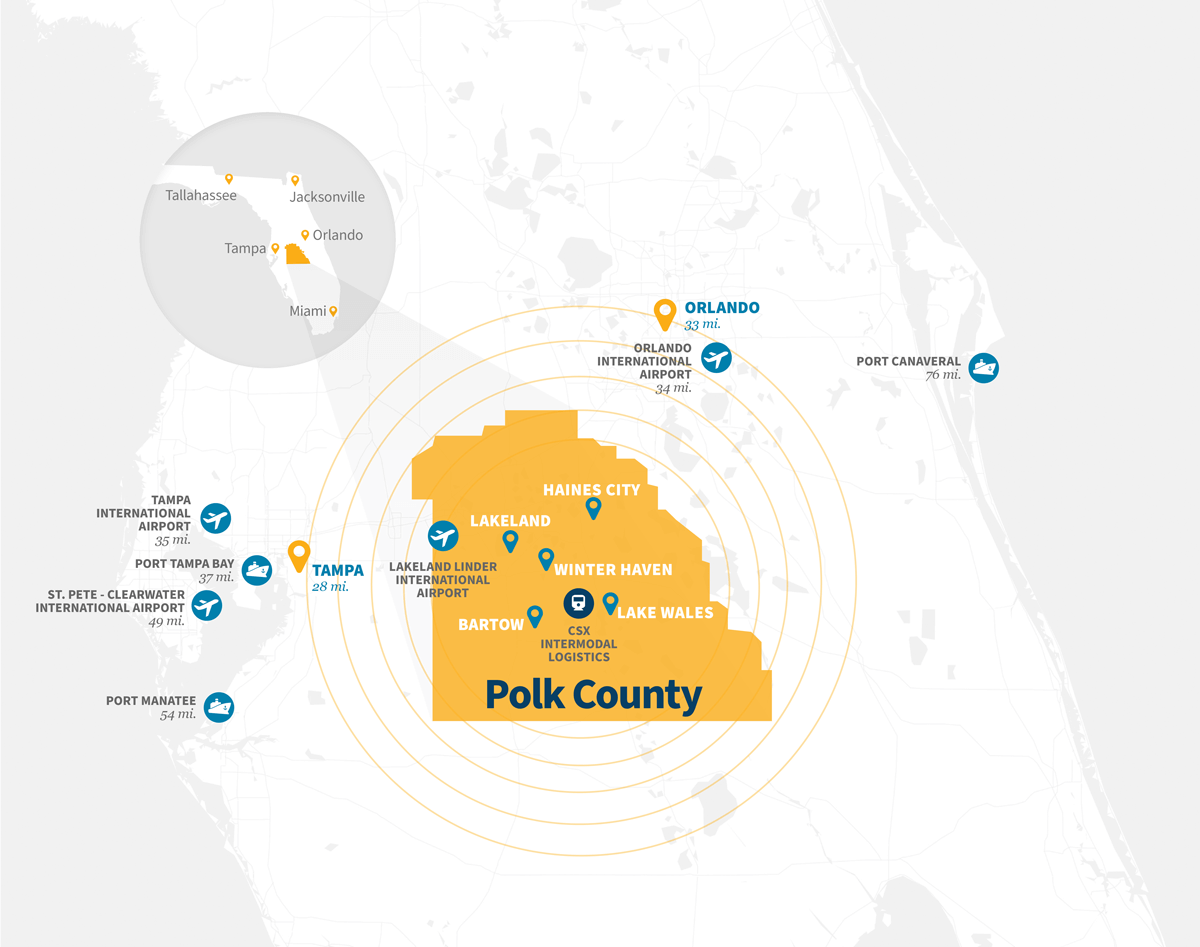 Offering Next Generation Talent
A talented labor pool is the most critical factor in the long-term success of any business. That's why the CFDC strives to establish and sustain a skilled workforce that fulfills the needs of our region's target industries. From world-class colleges and universities to specialized workforce training centers, Central Florida's dedication to workforce preparedness runs deep.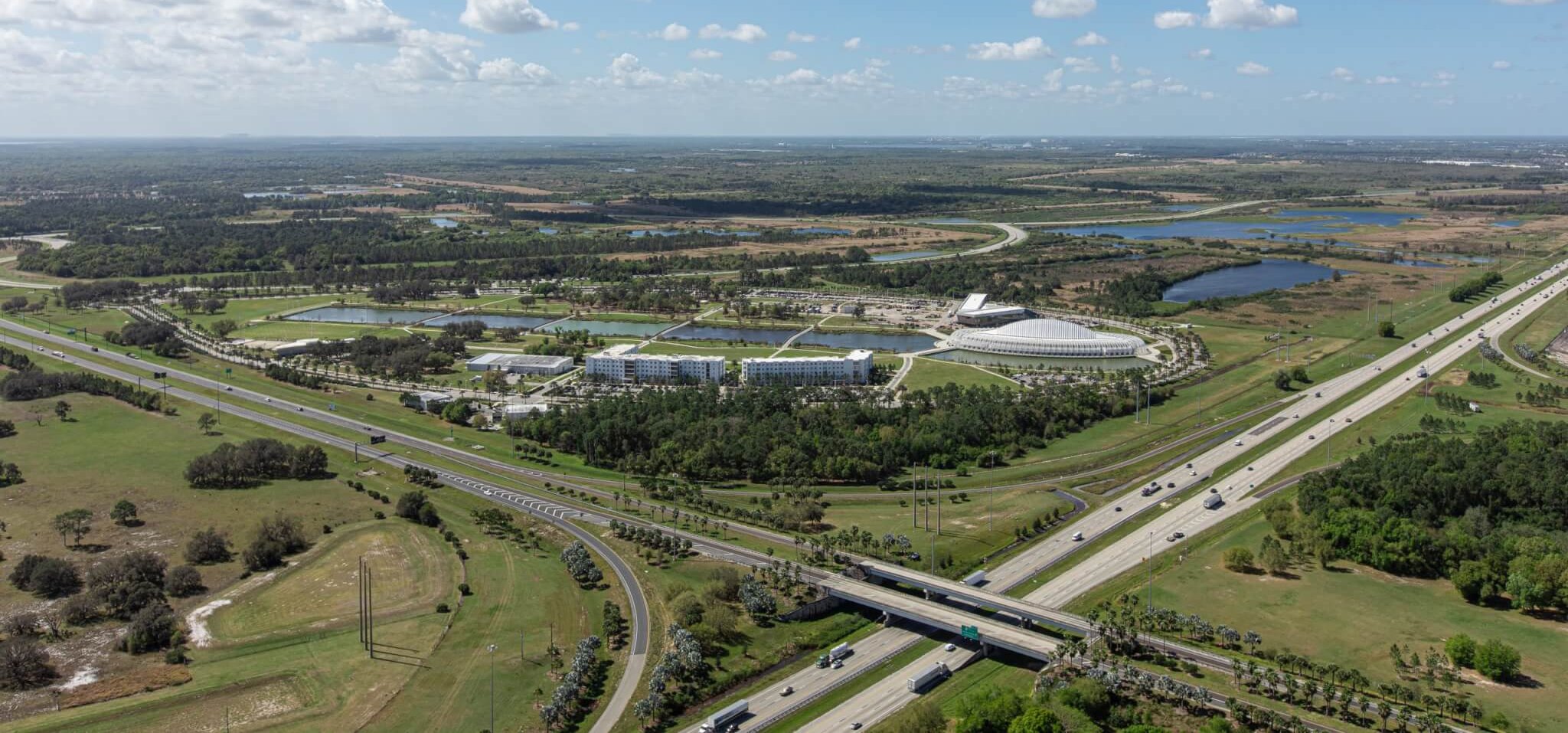 Ready to get started?
Our team is eager to learn about your business and help you find the right opportunities, connections and resources for success.