NEXT-GENERATIoN TALENT
Polk County is home to a deep and diverse talent pipeline with the skills to meet the needs of your business.
We believe that cultivating a skilled workforce begins with providing ambitious minds with the right intellectual opportunities. From world-class colleges and universities to specialized training centers, Polk County is dedicated to workforce preparedness.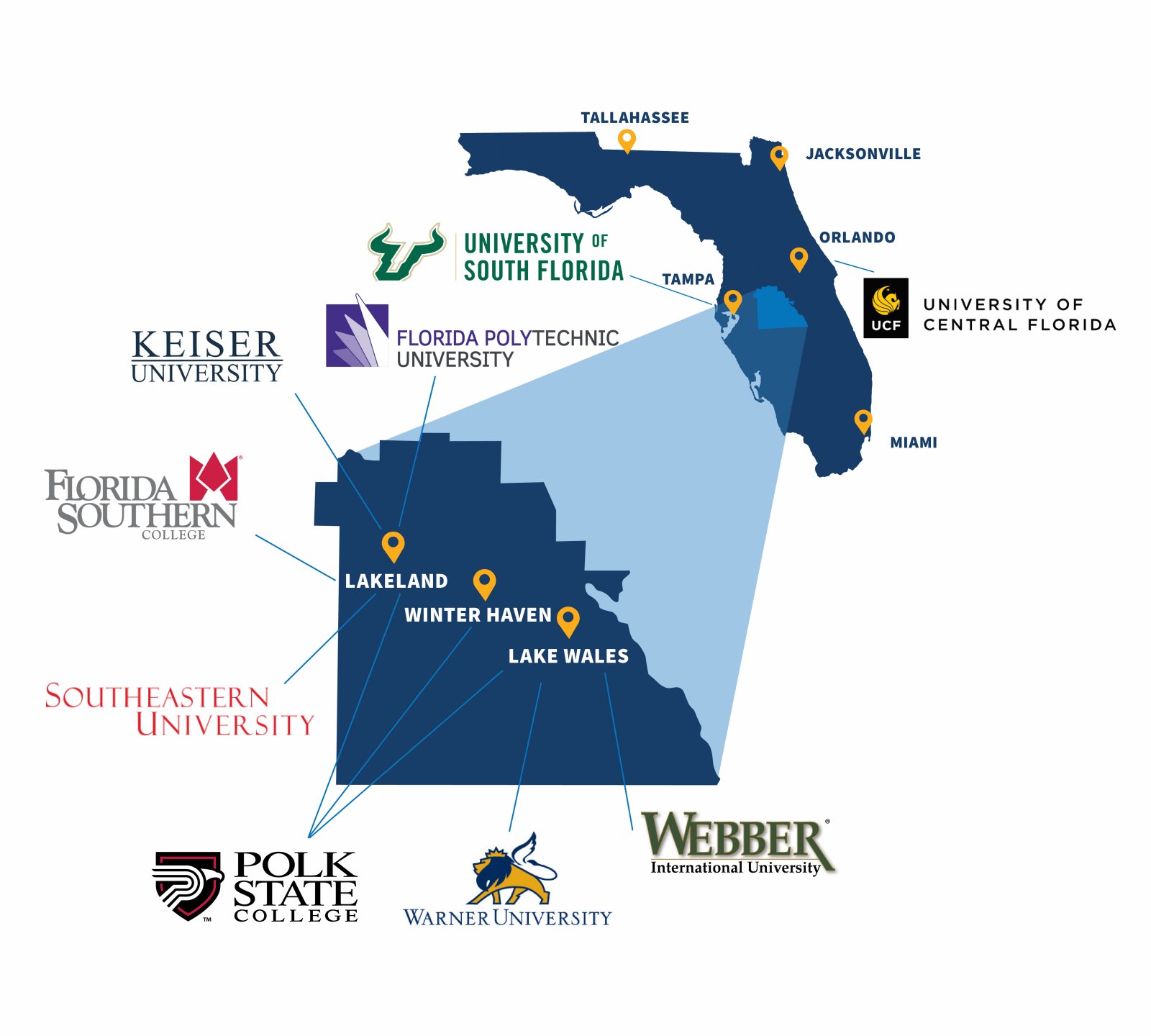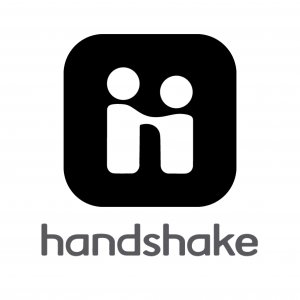 Connect to talent
The CFDC and Polk Vision have partnered to make connecting with student talent easier than ever through Handshake. Whether it's connecting employers with skilled talent or providing accessible, high-quality training programs to enhance your current workforce, we're here to help you succeed.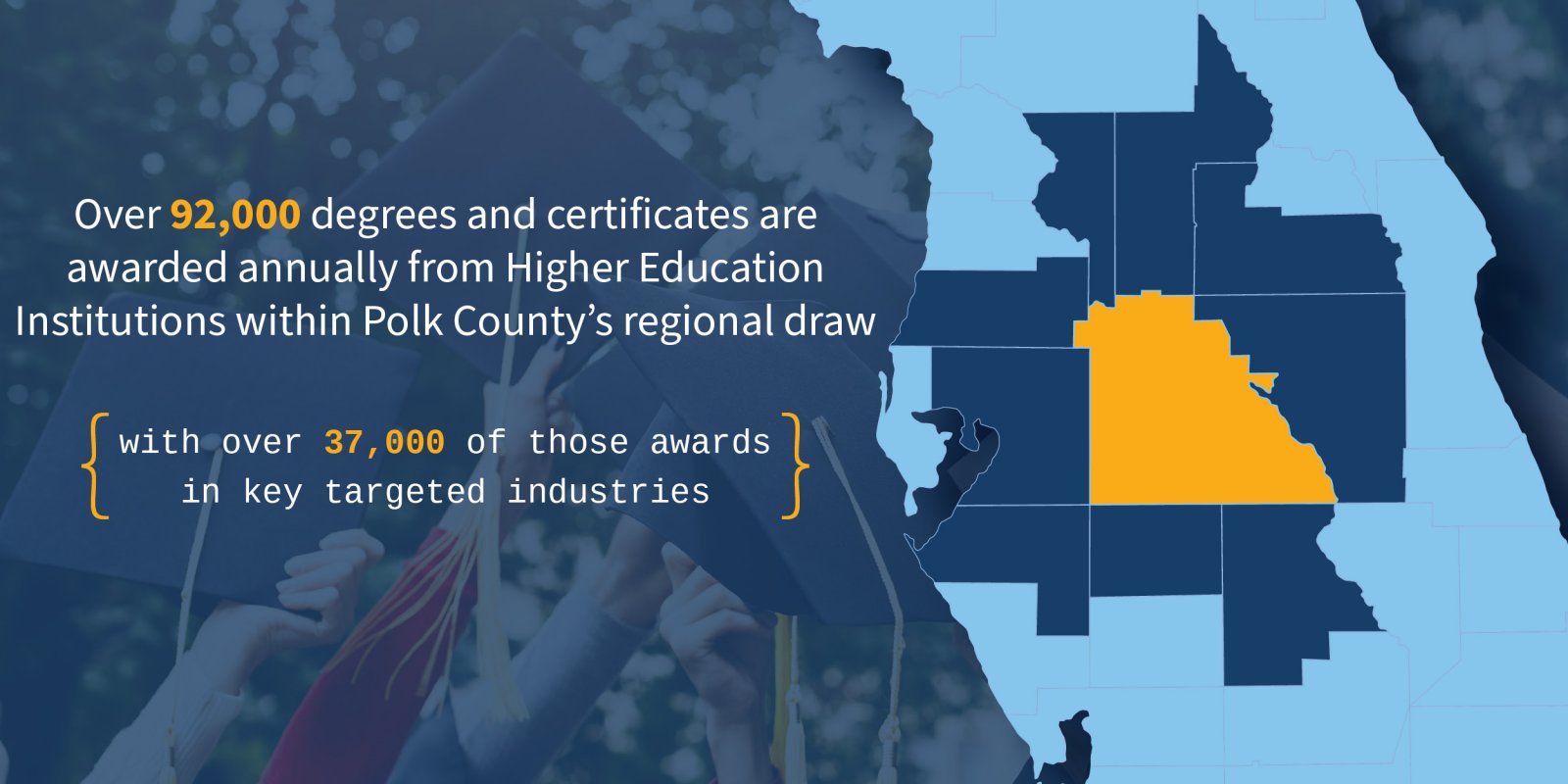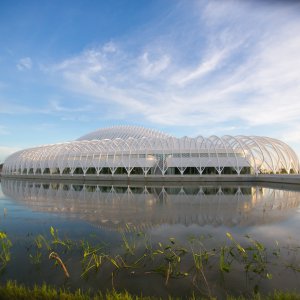 Florida Polytechnic University
Located in Lakeland right off of Interstate 4, Florida Polytechnic University is the newest addition to the Florida State University system. As the state's only higher education institution focusing solely on STEM, Florida Poly offers state-of-the-art facilities and hands-on education. The university is ranked as the #1 public college in the south and the #26 public engineering school without a PhD.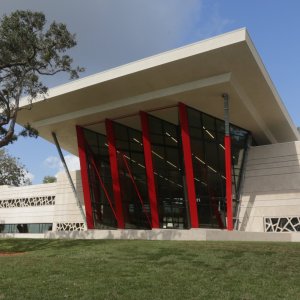 Florida Southern College
Florida Southern College, a private college in Lakeland, offers 50 undergraduate degree tracks and pre-professional programs as well as graduate programs in nursing, education and business. Florida Southern has numerous national recognitions, including being ranked in the top 10 "Best Baccalaureate Colleges in the South" by U.S. News and World Report. The campus also features the largest collection of Frank Lloyd Wright architecture in the world.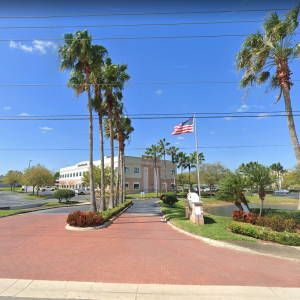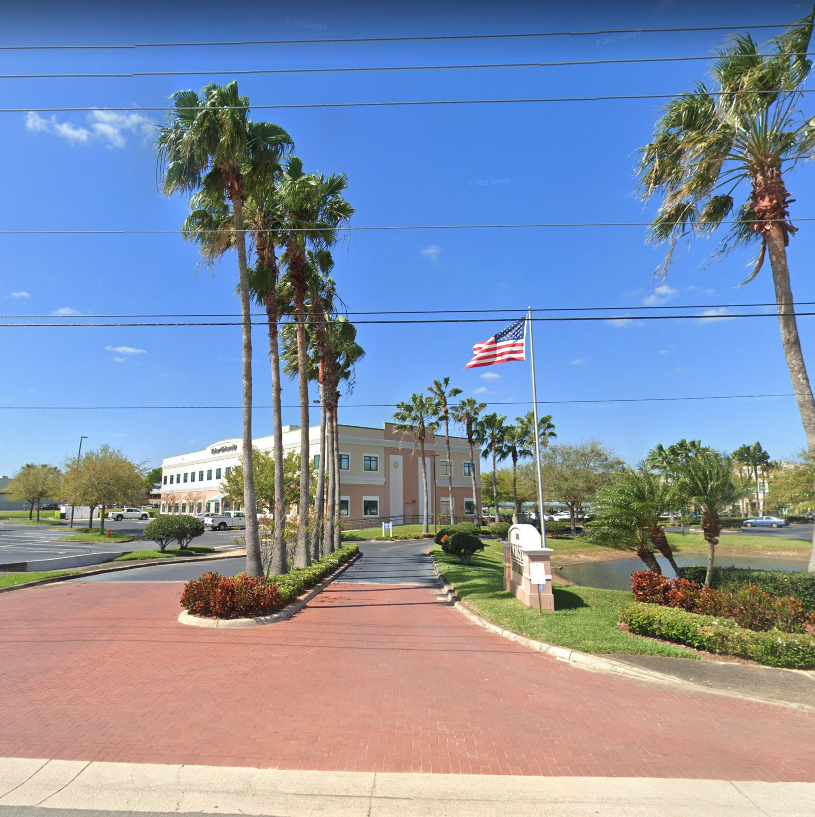 Keiser University
Keiser, founded in 1977, is a private, SACS accredited university offering students degrees in over 100 doctoral, specialist, master's, bachelor and associate fields with hands-on learning and small class sizes.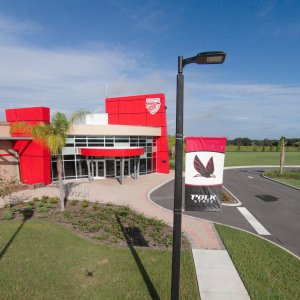 Polk State College
Polk State College is a public state college with campuses across the county. The college offers students bachelor's degrees, associate degrees, a wide range of certificate programs, and workforce training options and operates three charter high schools within the county. In addition, Polk State Corporate College delivers programs that enhance the skills of the regional workforce.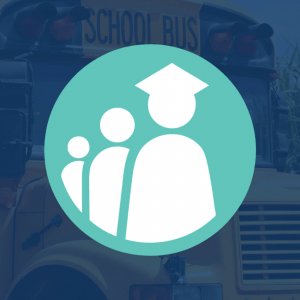 Polk County Public Schools
Polk Career Academies are small, personalized learning communities within Polk County's public middle and high schools. Each academy is supported by a local advisory committee, specially designed college-prep curriculum and strategic partnerships with employers, the community and higher education institutions.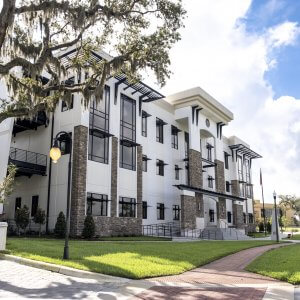 Southeastern University
Southeastern University is a private, liberal arts Christian university in Lakeland. With an emphasis on convenience for all students, the school provides evening and online learning opportunities in addition to their classes scheduled in person during the day. Listed as one of the top ten fastest-growing private, baccalaureate colleges in the nation, SEU's newly renovated campus sits on 88 acres of land and features state-of-the-art facilities and high-tech classrooms.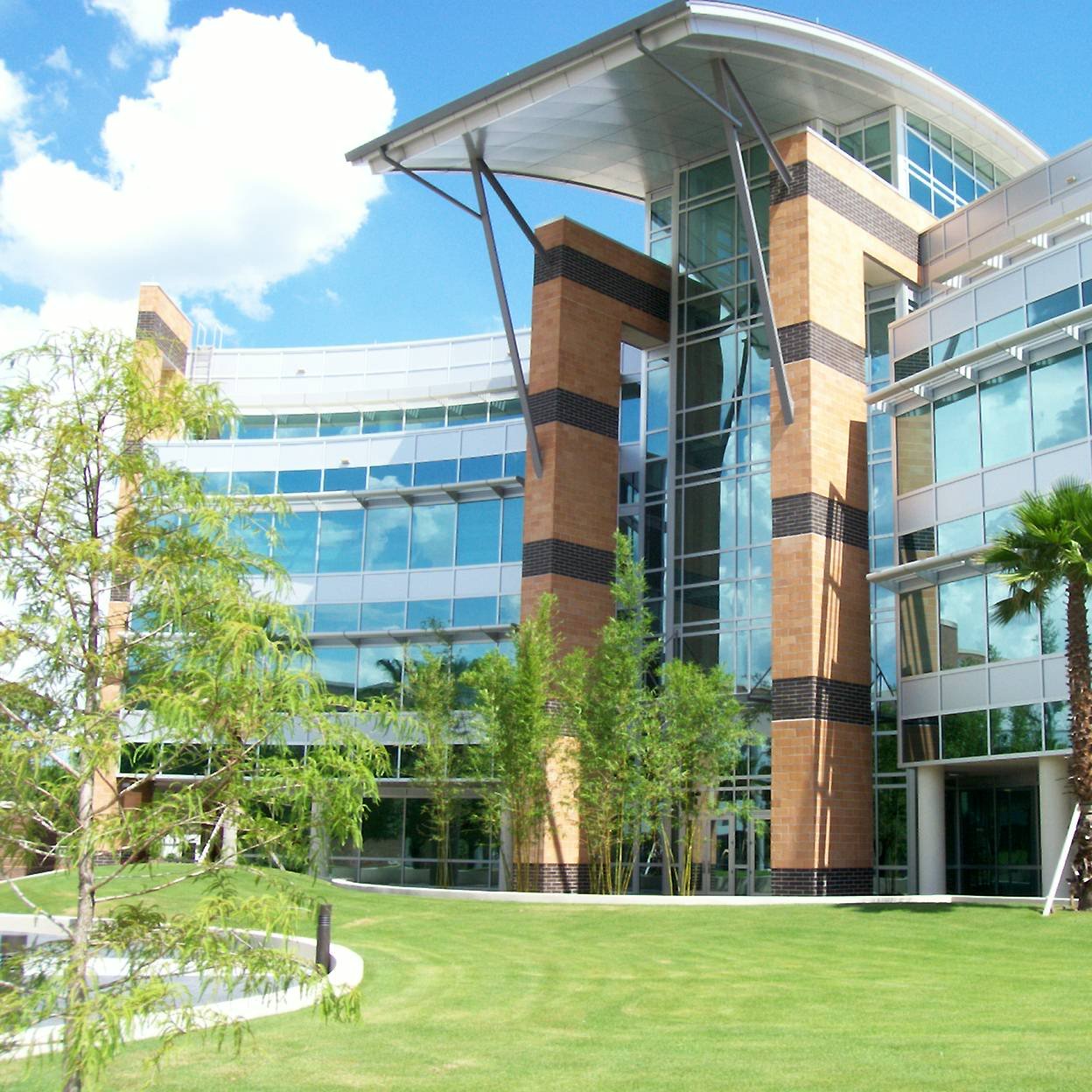 University of Central Florida
The University of Central Florida is a public research university in Orlando. Founded in 1963 to provide talent for Central Florida and the growing U.S. space program, UCF currently has the largest student body of any public university in the United States. UCF holds 13 colleges and more than 230-degree programs.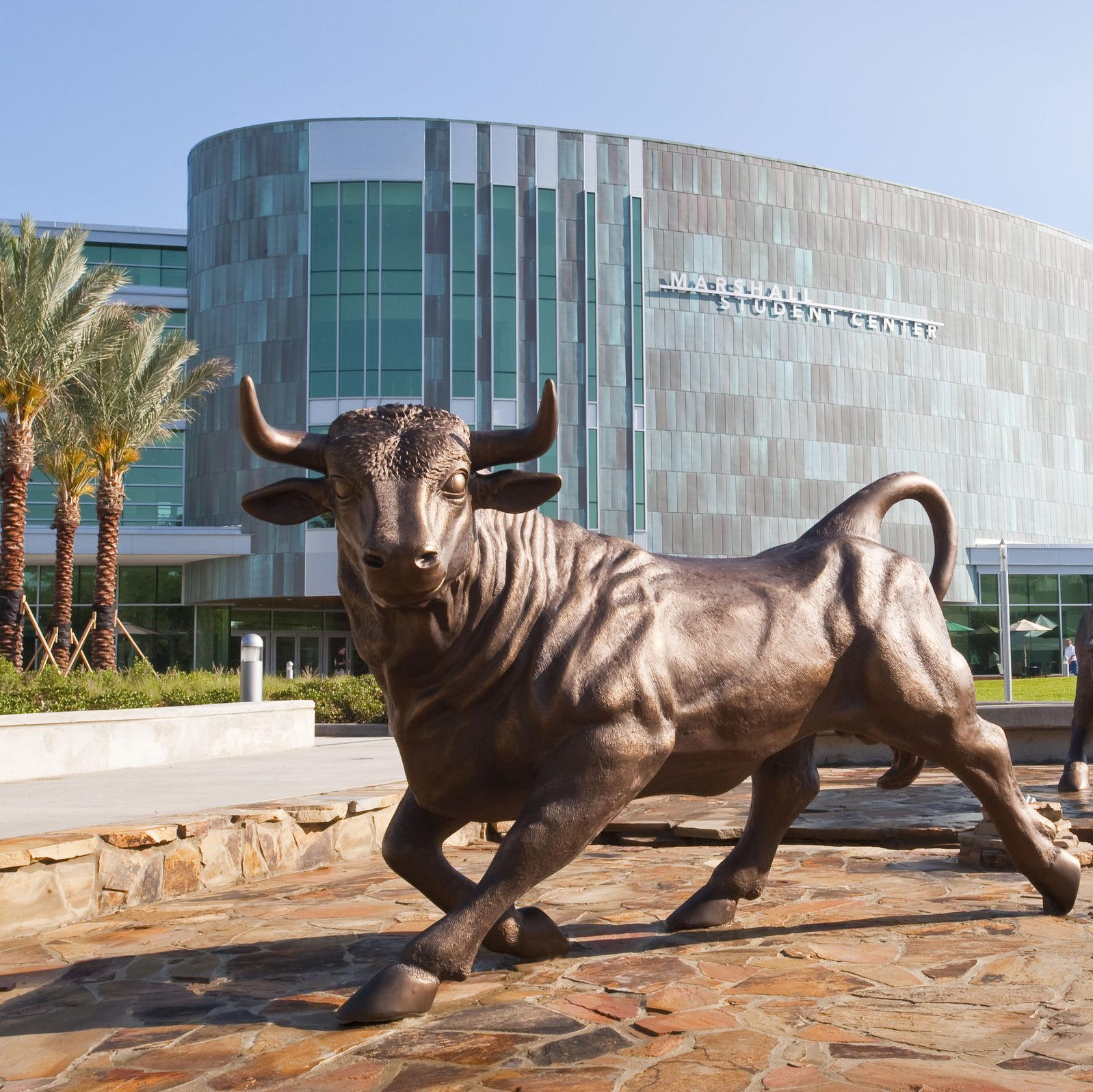 University of South Florida
The University of South Florida is a Preeminent Research University located in Tampa. With three campuses across the Tampa Bay region, USF serves more than 50,000 students with more than 200 majors, minors and concentrations.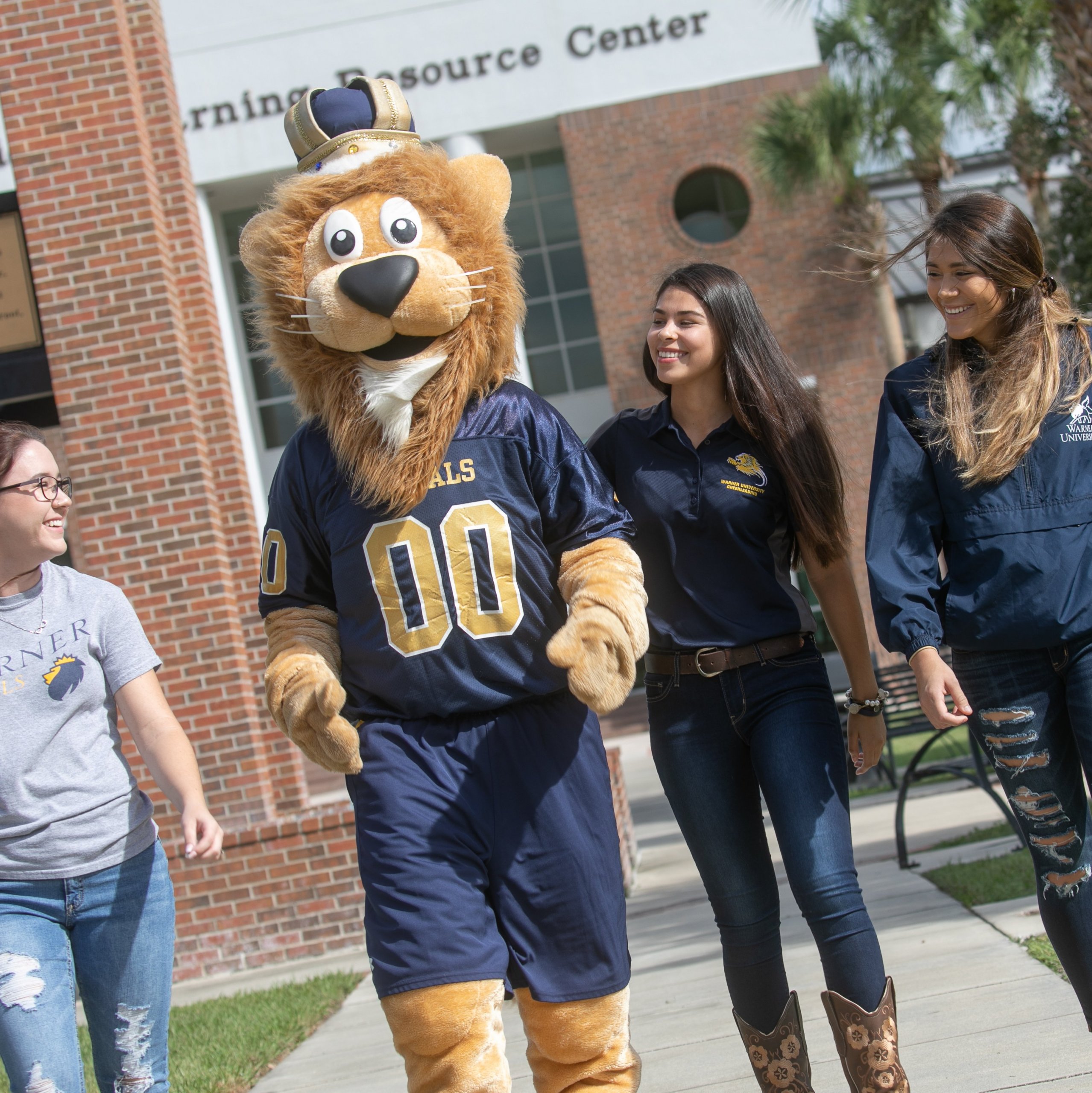 Warner University
Founded in 1968, Warner University in Lake Wales offers undergraduate students bachelor's degrees in liberal arts and professional majors as well as master's programs, online classes and adult learning programs.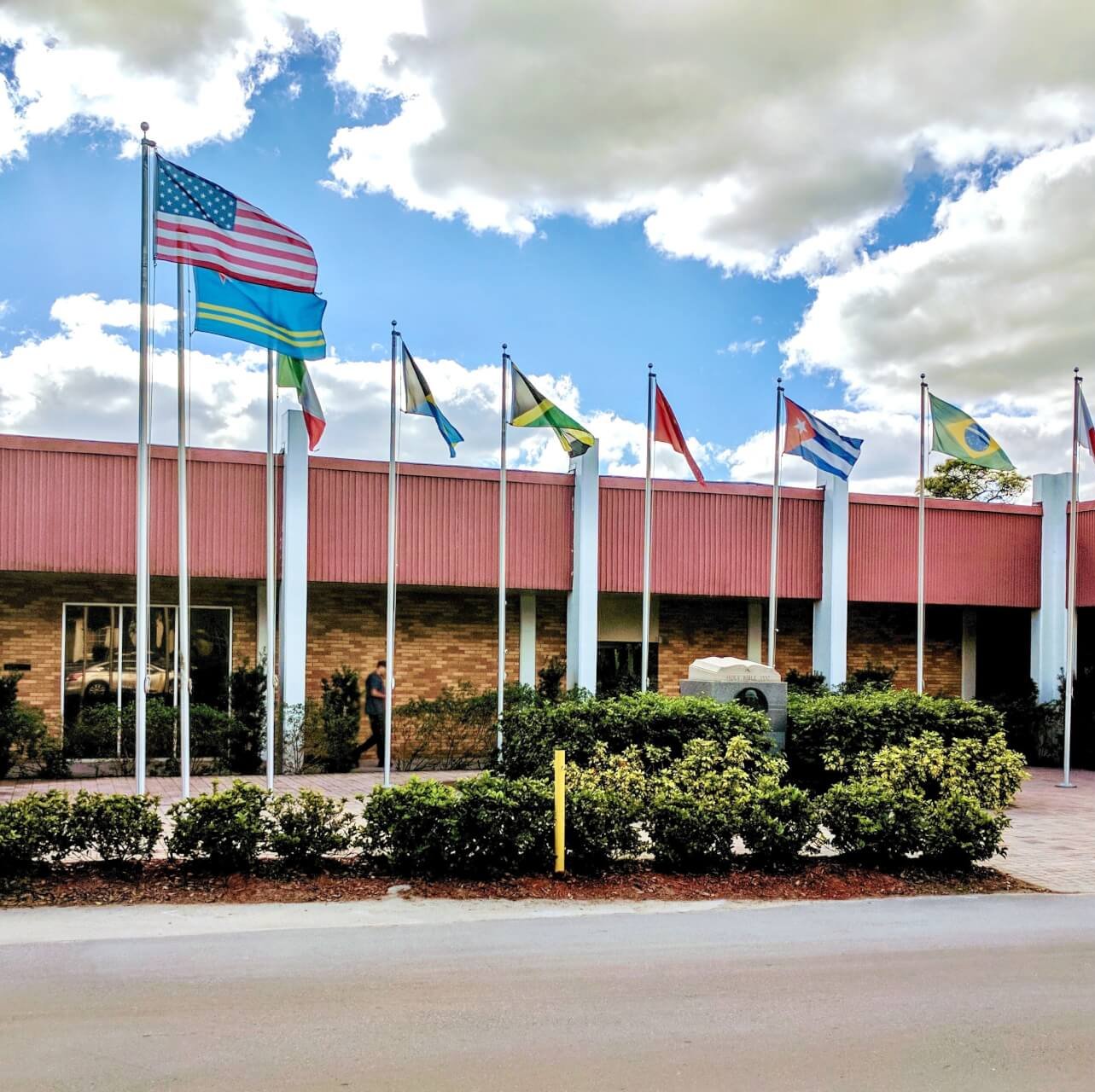 Webber International University
With locations in Babson Park, Florida, and North Carolina, Webber International University is home to more than 700 students. The university offers Associate's, Bachelor's and Master's degrees, and provides students with traditional classroom learning, online course work and hybrid learning opportunities.
---
Technical Colleges
Traviss Technical Colleges
A post-secondary institution that offers career and technical educational opportunities. practical educational experience.
Ridge Technical College
A post-secondary education center offering instruction in occupational disciplines leading to a certificate of completion.
Florida Technical College
Provides post-secondary training and offers students Associates degrees, Bachelor's degrees and diploma programs.
CareerSource Polk
CareerSource Polk is a dedicated workforce development agency serving the Central Florida area. Its mission is to ensure a sustainable and quality workforce. Assisting both job creators and job seekers, they connect employers with qualified, skilled talent and help job seekers uncover employment and career development opportunities.

Staffing Services
Staffing services are a helpful resource for companies to find the workforce talent and personnel needed to be successful. Connect with local professional staffing firms to learn about the labor market and the services they can provide for your business needs.
Ready to get started?
Our team is eager to learn about your business and help you find the right opportunities, connections and resources for success.