With access to vast infrastructure, next-generation talent and proximity to two major metros, Orlando and Tampa, the Central Florida Innovation District is ready to drive the future of innovation and technology.
In an area that encompasses roughly 3,000 acres out of 2,000 square miles of Polk, the district will provide a variety of opportunities to diversify the economy. It will leverage major state investments and build upon the cutting-edge technology being developed at Florida Polytechnic University and tested at SunTrax, the Florida Department of Transportation's new 475-acre testing facility along the Polk Parkway.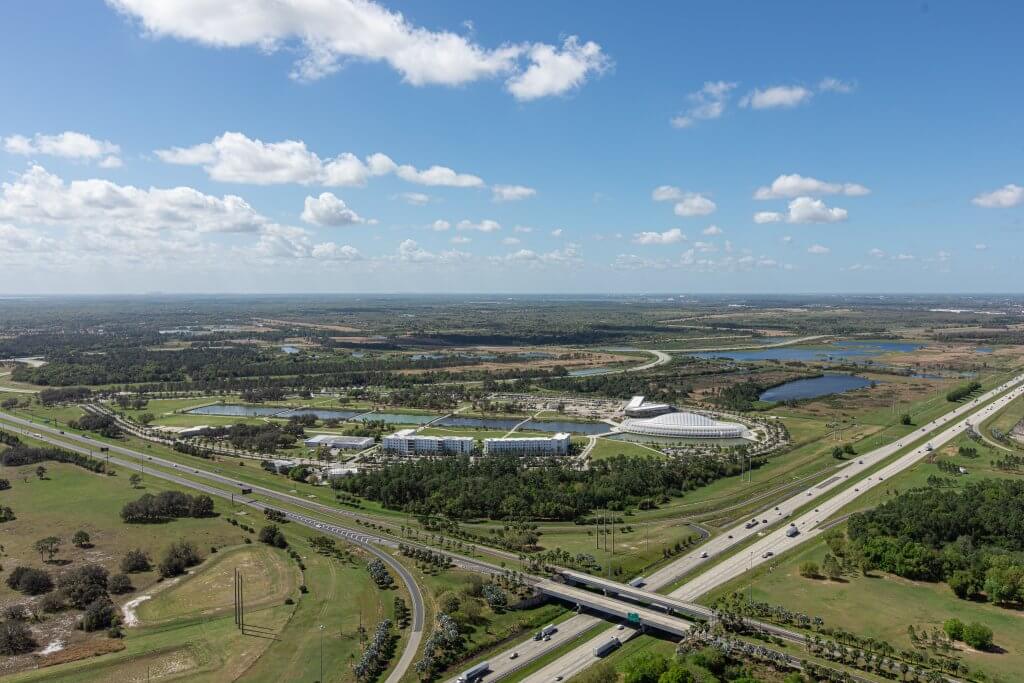 What is an Innovation District?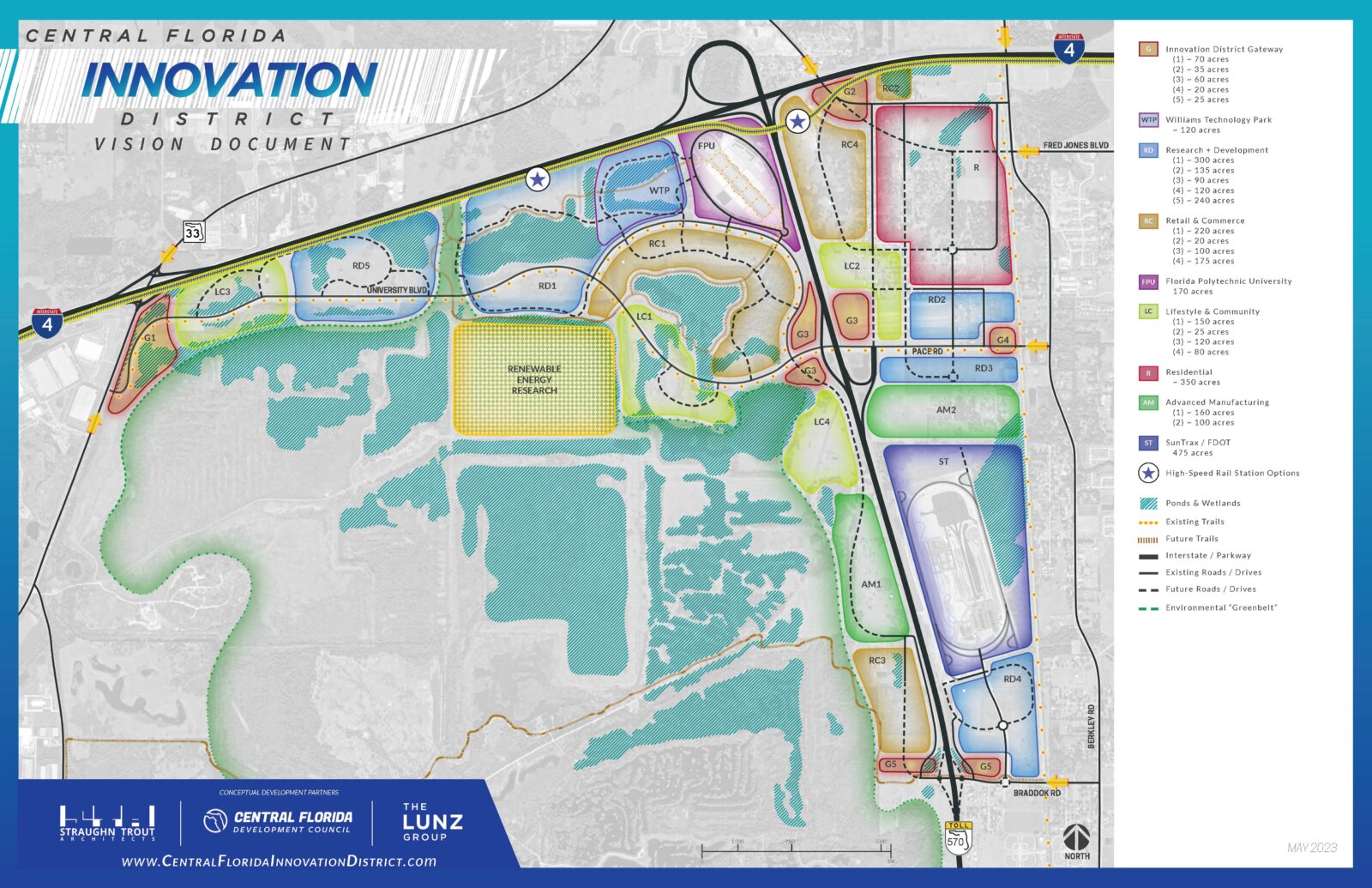 A dense, mixed-use area within cities that connects universities and established institutions with entrepreneurial entities such as startups and business escalators.

RTI International
Economic Impact
$5.2b
Total economic impact by 2040
$126m
Increase in tax revenue by 2040
4.3
More jobs for each STEM job by 2040
Anchor Institutions
The Central Florida Innovation District leverages the strength of anchor institutions Florida Polytechnic University and SunTrax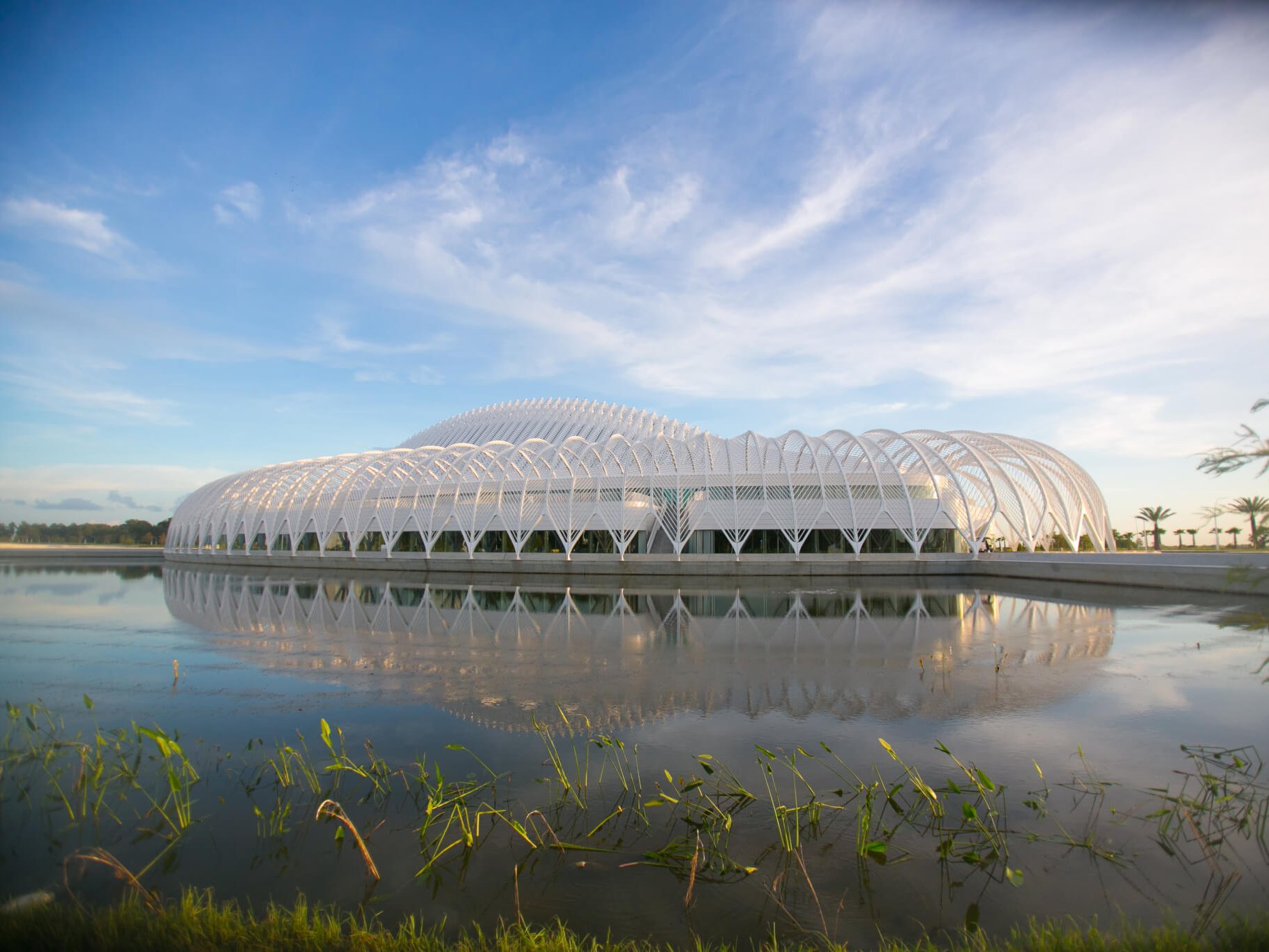 Florida Polytechnic University
As Florida's newest institution and the state's only public polytechnic university, Florida Polytechnic University's talent pool will fuel the District, driving innovation and technology. In addition, Florida Poly's Advanced Mobility Institute fosters an educational experience that provides a strong foundation for success in both industry and academia.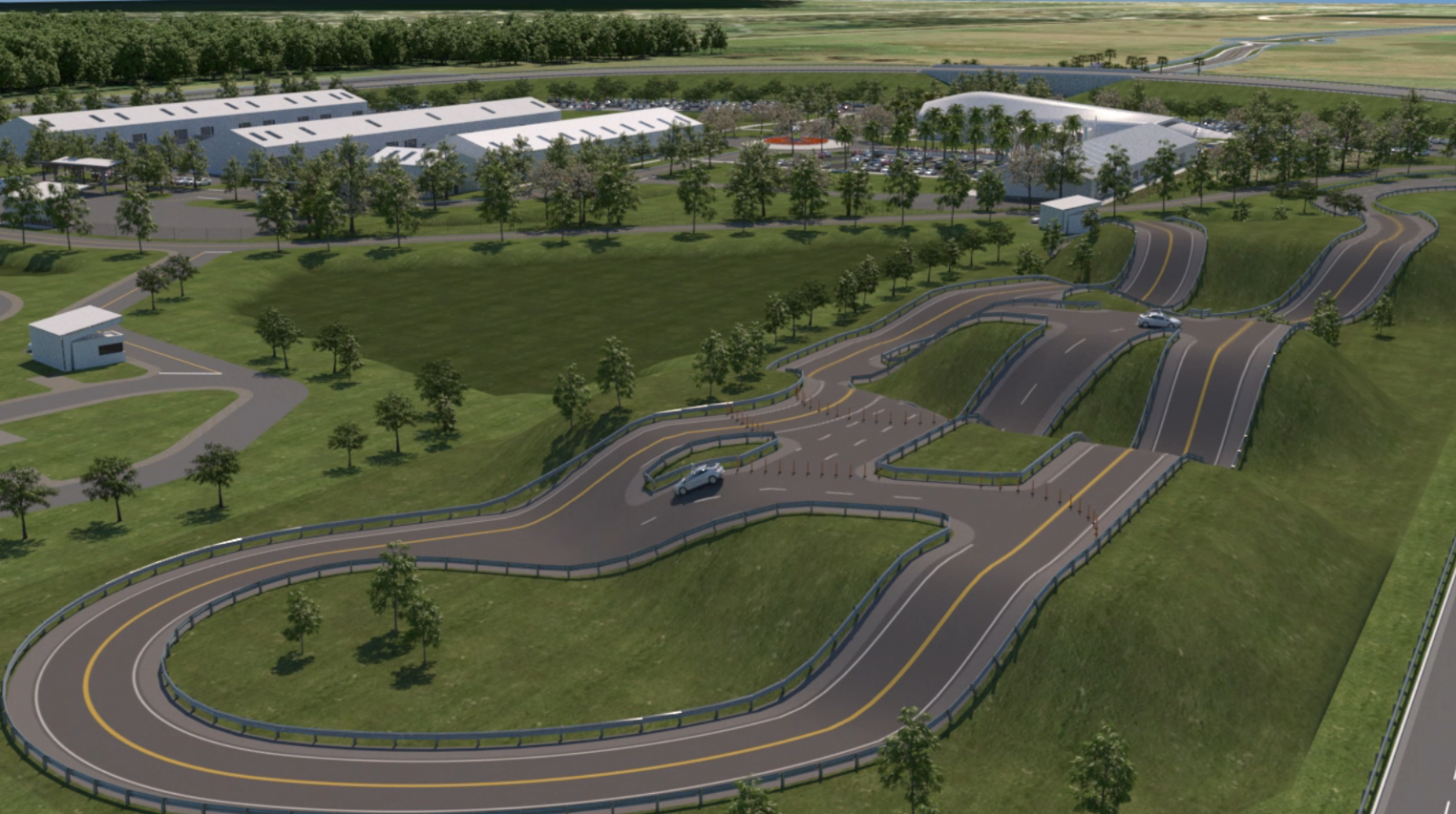 SunTrax
SunTrax is the Florida Department of Transportation's new 475-acre testing facility that is accelerating the future of autonomous vehicles and unmanned systems. The facility is designed to be a catalyst for economic growth in the region, attracting an estimated $7 trillion that autonomous vehicles are expected to generate by 2050.
Next-Generation Talent in Polk County

Industry Catalysts
Efforts for the Central Florida Innovation District will feature the following industry catalysts.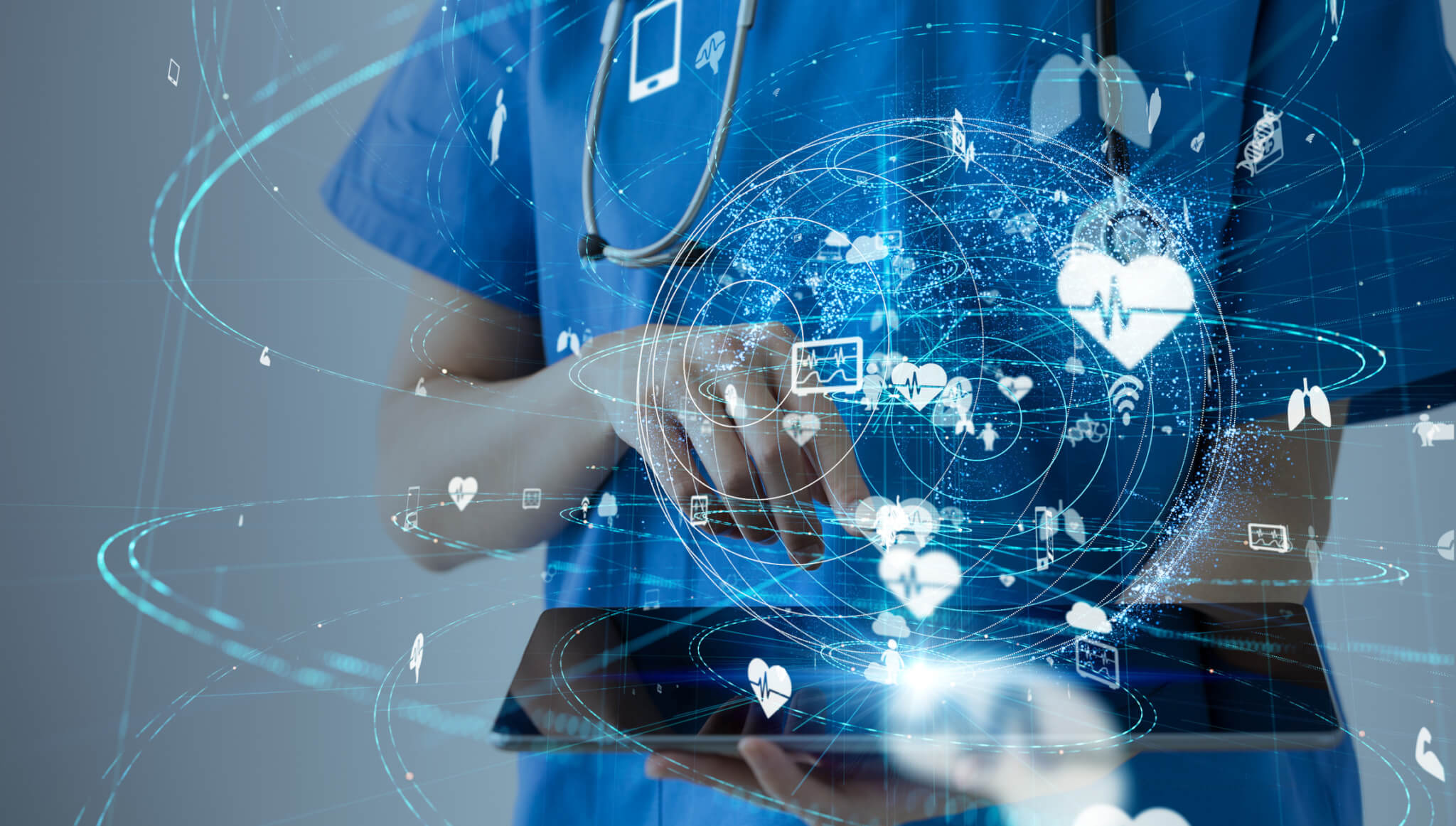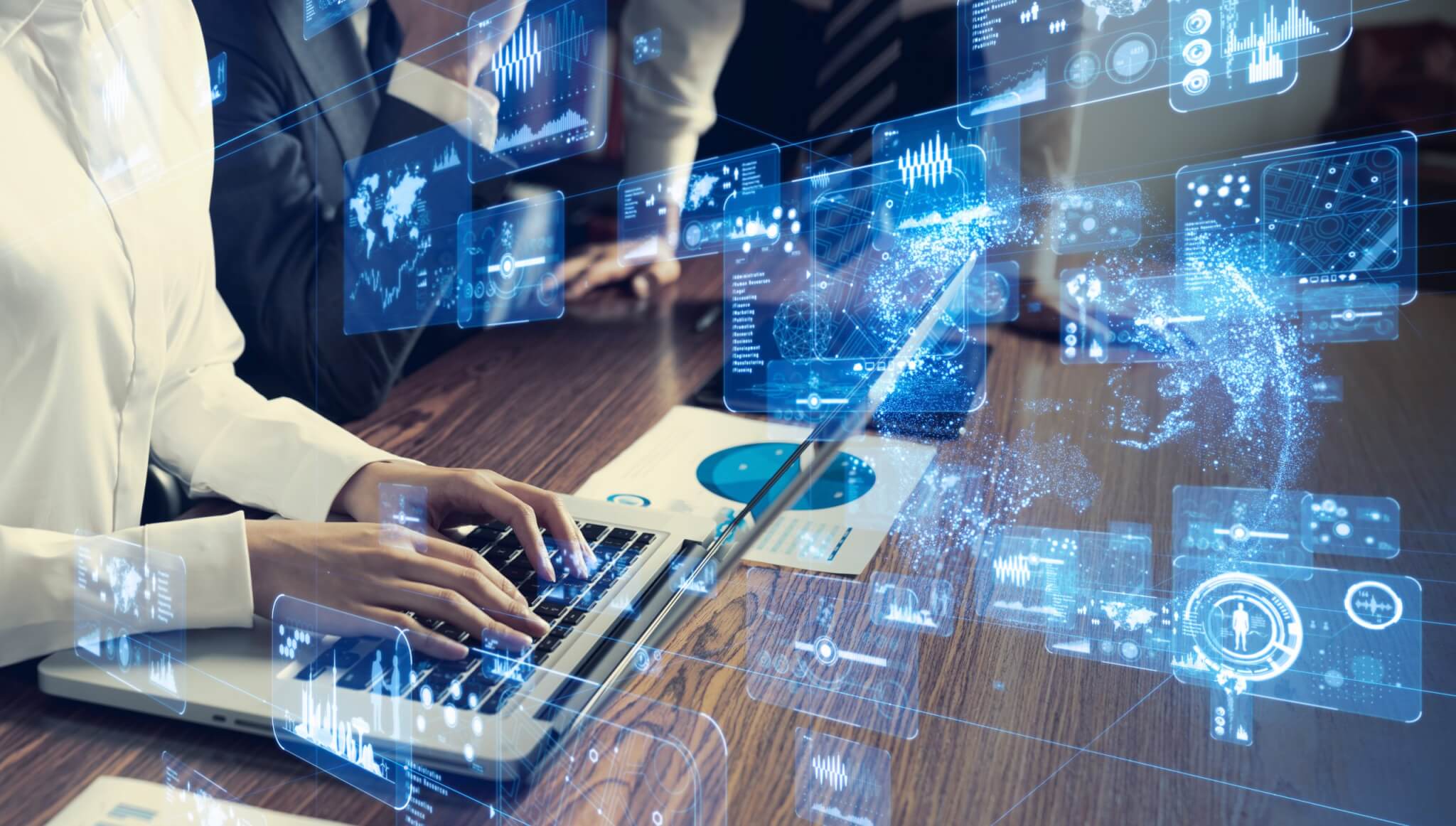 information sciences &
engineering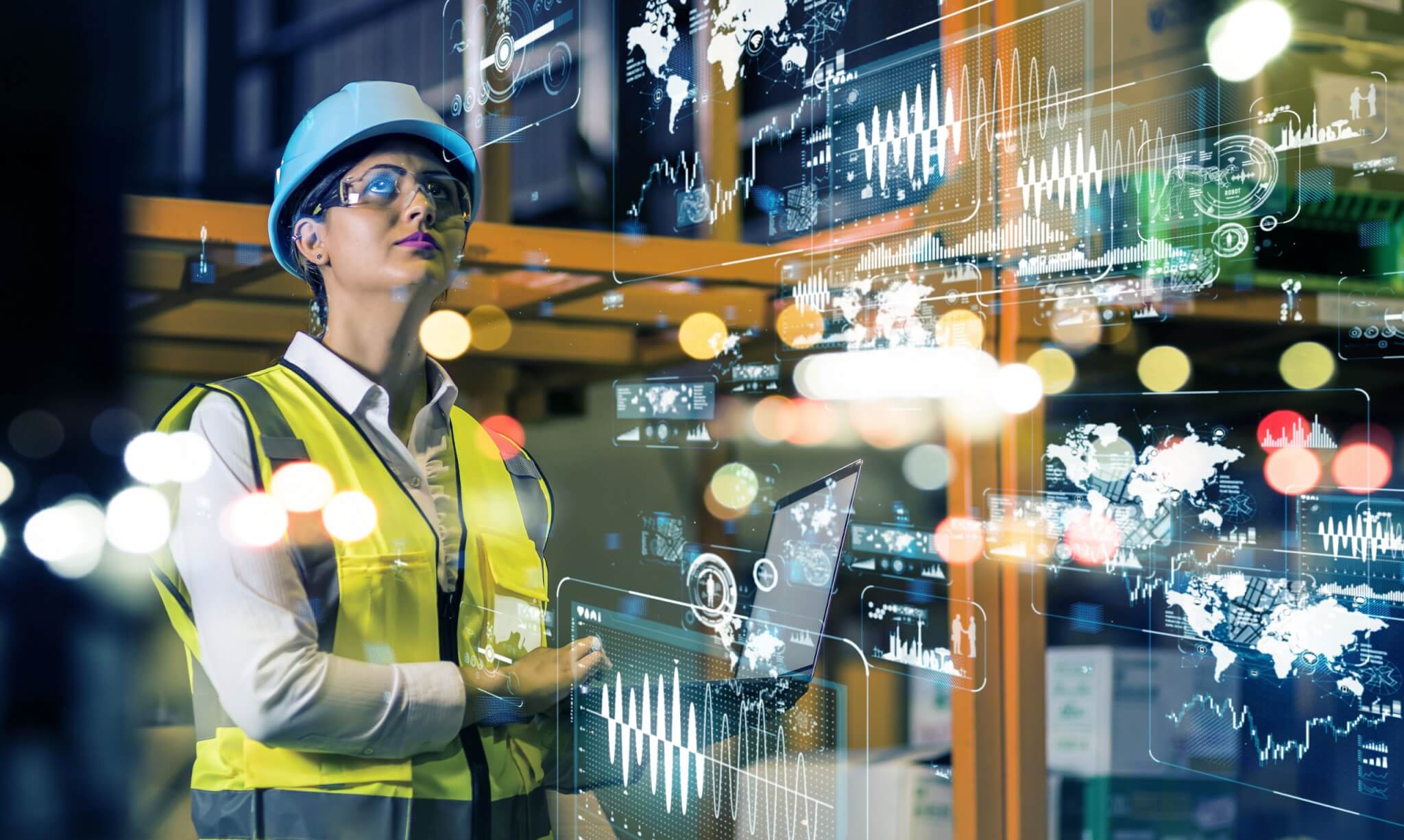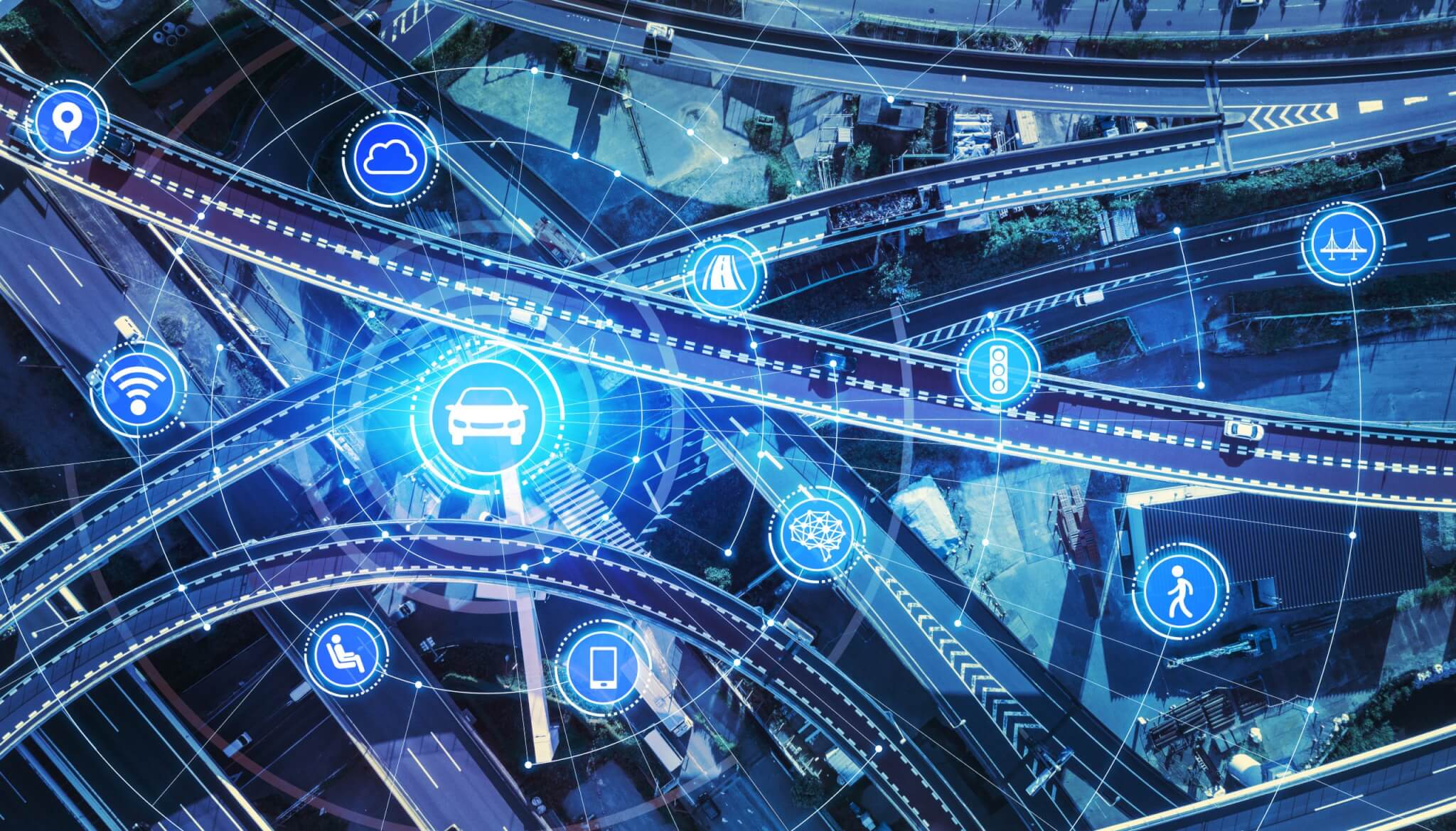 A Community Effort
It's not Lakeland, Auburndale or Polk County…it's the Innovation District.
The district will attract start-ups and other expanding companies, who will then use talent already in the area from our local colleges and universities. Plus, new and innovative technology will be developed and tested locally on SunTrax facilities. Over the next few years, those new companies will create more and more high-skill, high-wage jobs and then hire our graduates, faculty and research teams – retaining some of the high-demand, low-supply talent we are producing right here in Polk County.

CFDC Past Chair, Jake Polumbo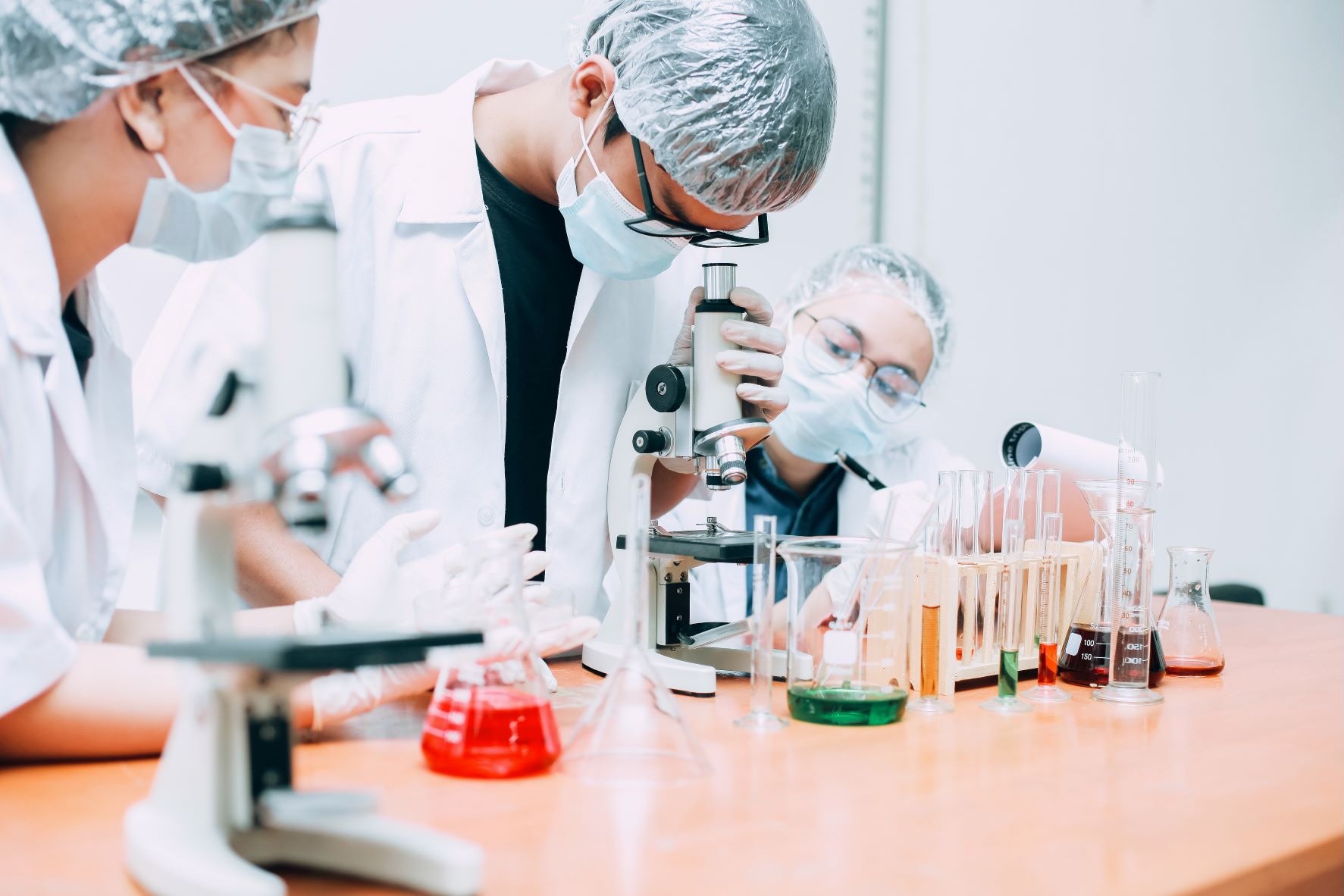 Featured TENANT
International Flavors and Fragrances
International Flavor and Fragrances (IFF), an international Fortune 500 company, will be building a 33,000 s.f. research facility on the campus of Florida Polytechnic University. This exciting opportunity marks the addition of an international research and development company to Florida Polytechnic's campus and the Central Florida Innovation District.
A Collaborative Vision
Tim Hoeft, managing principal of Straughn Trout Architects, and Brad Lunz, president of The Lunz Group, were commissioned to collaborate on a plan to design the vision for the district. View the renderings below for a preliminary idea of the Central Florida Innovation District vision.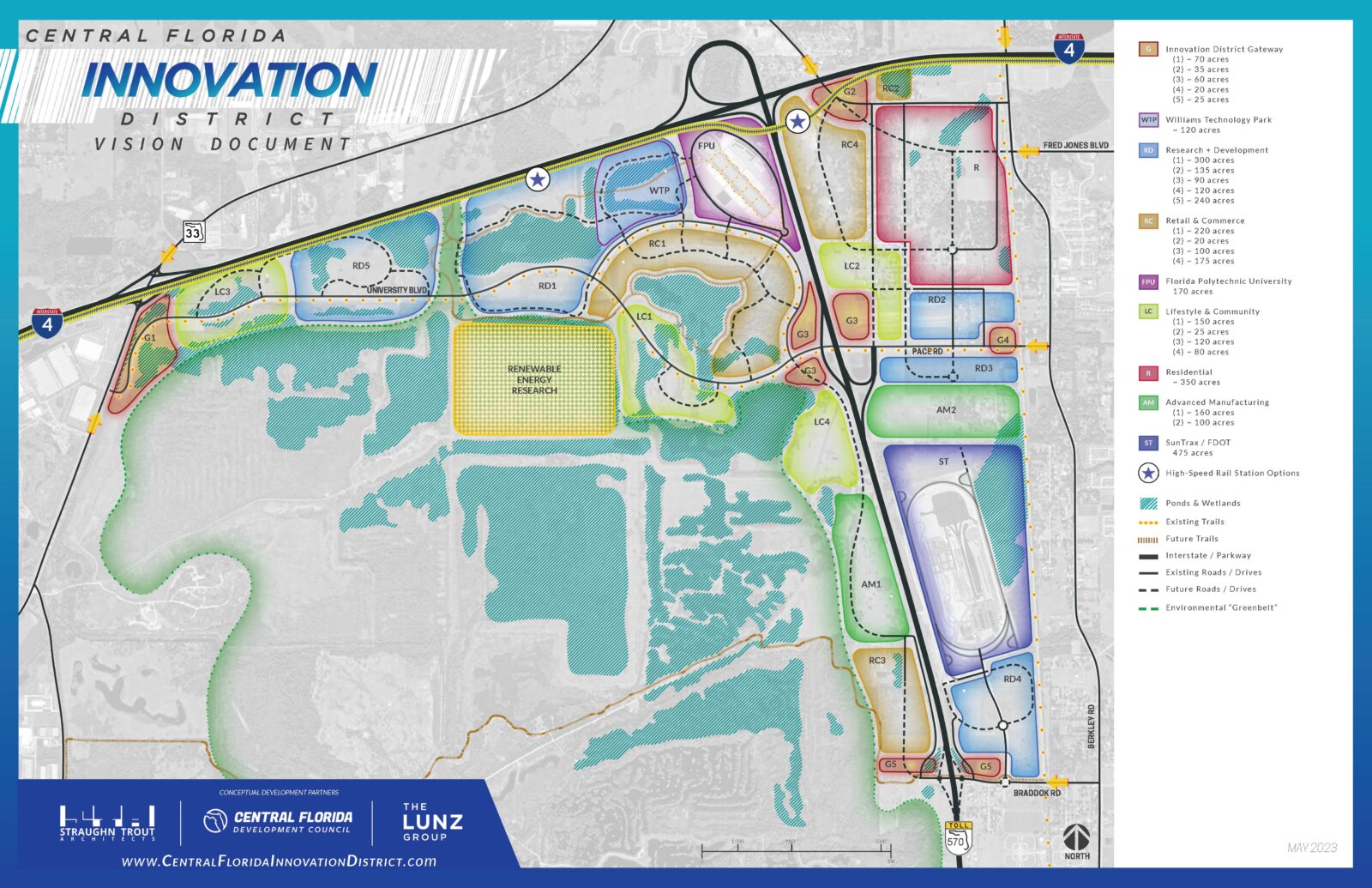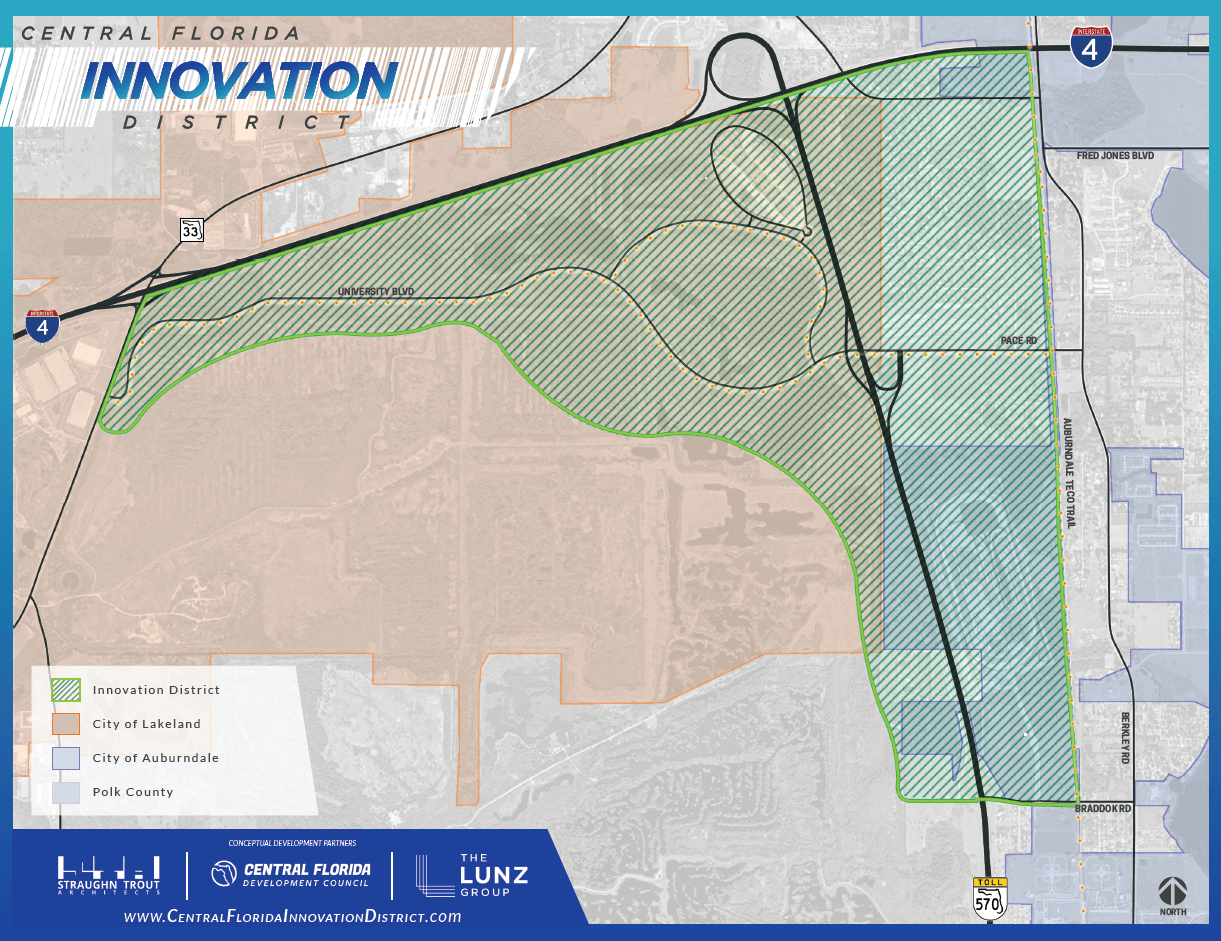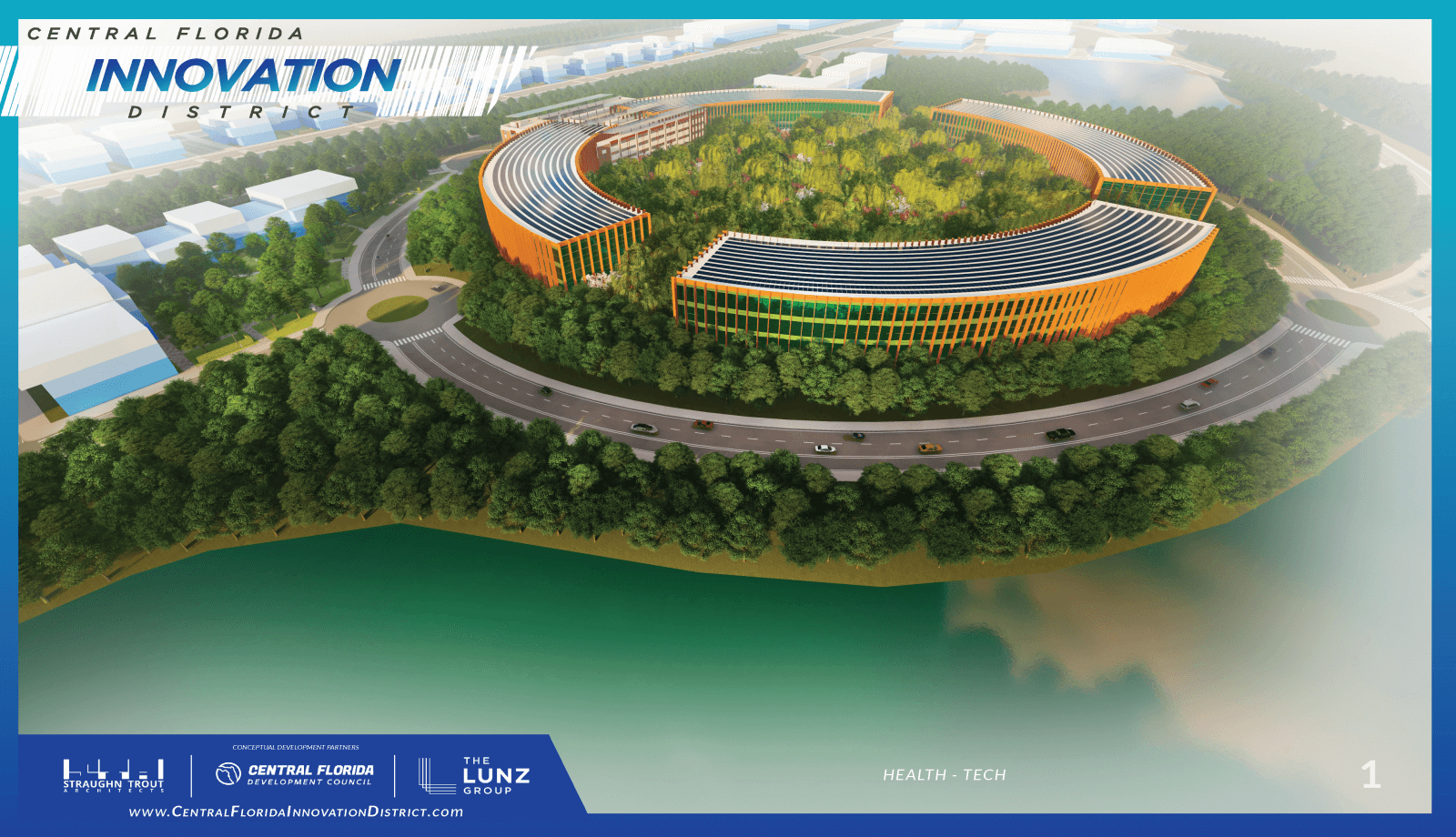 Economic Impact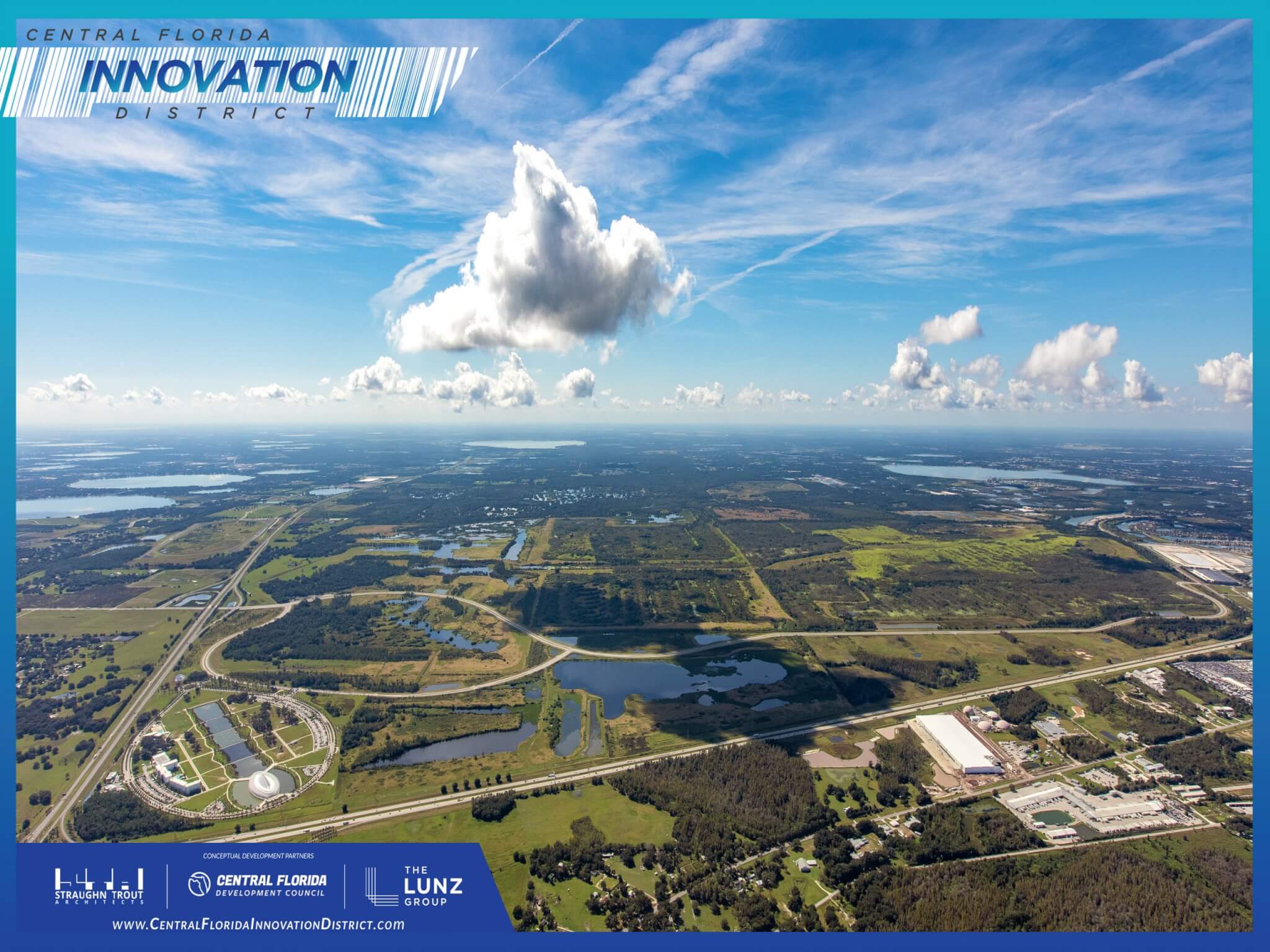 In the news:
The Central Florida Innovation District is already in progress, reach out today to find your success in the Central Florida Innovation District.