Go back to

Blog

page.
Two Polk Colleges Partner to Benefit Students and Local Companies
Two local colleges are teaming up to provide students with degrees that will allow them to enter STEM-related fields with high-level business acumen.
Florida Polytechnic University students will have a chance to continue their education for one year at Florida Southern College to earn a Master's in Business Administration (MBA). The public-private partnership will save students time and money while giving them advanced skills to enter the workforce.
"Combining the strengths of our two great schools will provide both students and the region with opportunities that could not be realized in any other way." -Dr. Brad Hollingshead, provost and vice president of academic affairs @FLSouthern ????????
????https://t.co/Nf77337sE5 pic.twitter.com/V9Ufnc9rDQ

— Florida Polytechnic University (@FLPolyU) February 15, 2021
"Times have changed, and CEOs and their managers are now directly responsible for planning and making decisions in their business that involve or are impacted by technology," said Dr. Ben Matthew Corpus, Florida Poly's vice provost of Enrollment and Financial Aid. "Modern industrial leaders know being effective means knowledge and expertise in STEM. There is now a universal value found in the characteristics that STEM majors bring, not only in terms of their interdisciplinary knowledge of science and technology, but also in terms of design, engineering for efficiency, and their focus on the user experience. The capacity to understand technical aspects of a business, including software, hardware, the cloud, supply chain logistics and certainly manufacturing, are strategically critical to every business in every industry, and STEM majors consistently deliver."
The goal is to continue to serve Polk County, Corpus said, and hopefully keep talented students here. "Knowing that new industrial developments and businesses are growing and moving into Polk County provides further incentive for students to remain in the region, so long as they can obtain relevant credentials that serve and advance our regional economy."
About the Program
Dr. J. Michael Weber, dean and professor of marketing at the Barney Barnett School of Business & Free Enterprise, and his team at FSC were critical to the development of the 4+1 MBA program.
"In conversations with the business community and the Central Florida Development Council about workforce development, it became clear that the local institutions of higher education should work together to efficiently build the best and brightest workforce in the country."
The public/private program is the first of its kind in the region, according to Florida Poly. Juniors at the state's only university dedicated to STEM (science, technology, engineering and math) can apply for the program and will be guaranteed acceptance if they meet certain requirements and have established a record of academic achievement. They then can complete nine credit hours in the MBA program while finishing their bachelor's degree. After a year at Florida Southern, they will have earned their MBA, which generally takes two years.
Freshmen who are interested in the 4+1 MBA program will be automatically accepted if they meet certain SAT/ACT requirements and maintain a 3.25 GPA. GMAT/GRE admission testing will be waived for such students. Transfer students must enter Florida Poly with at least a 3.25 GPA and maintain it.
Industry Perspective
Beto Amador, a Ph.D. who works in the global flavor and fragrance industry, said he recently spoke with some students about this very topic. "There is a lack of preparation for STEM students to come to work in big corporations. One of the key strategic areas is innovation. The world changes every day and companies need to come up with something new, not only as products but also how it operates, how it does business, how it communicates. "
But recent graduates are not prepared to take on that role because they do not know how to manage a project, which is part of daily life in a large corporation, he said.
"I think universities are not teaching students how to manage a project from beginning to end. They know math, science, but not how to prepare a business justification to help to decide which project will be a higher priority," he said.
For that reason, this will be a welcome addition to help prepare students, said Amador, whose two sons are studying to become engineers.
Student Savings
Students save about $24,000 a year by attending a four-year public university instead of a private university like Florida Southern to get an undergraduate degree, Corpus said. An MBA costs $34,000. So students in the 4+ 1 program will save about $80,000 for their degrees.
"The savings come by studying at a public institution as part of the 4+1 program, compared to the other 4+1s that exist, which are all under a private university tuition model," Corpus said.
The Colleges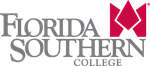 U.S. News & World Report has ranked Florida Southern College's Barney Barnett School of Business and Free Enterprise as a Top 100 MBA program for 2021. In addition, the Princeton Review's annual college guide, Best Business Schools for 2021, listed the school as one of the nation's best on-campus MBA programs for the fourth consecutive year.
"We welcome this groundbreaking academic partnership with Florida Polytechnic University, which will greatly enhance the career potential of qualifying students as it strengthens our important ties with leading local businesses and our Fortune 100 partners," said Dr. Anne Kerr, president of Florida Southern College, the oldest private college in the state.

Florida Poly, which opened in 2014, made its first appearance in the national rankings of the U.S News & World Report as a top 75 engineering college without a doctorate degree, and in the top 40 of those that are public – the only institution in this category in the state of Florida. In addition, WalletHub's 2021's Best College and University Rankings report ranked it as No. 14 in student career outcomes.
"We're very excited about this partnership with Florida Southern College," said Florida Poly President Randy Avent. "It will give our students a remarkable opportunity to earn two degrees from two nationally ranked institutions in a very short amount of time. The combination of a Florida Poly STEM degree and a Florida Southern MBA will elevate these students' career trajectories and open the door for limitless possibilities."
The Future in Polk County
Businesses are seeking college graduates, especially those with STEM degrees, who are highly trained professionals ready to become leaders in their industry. Those who graduate from the 4+1 MBA program are likely headed for management positions, contributing to the economic development of the region and the state.
"Today's business processes are steeped in coding, machine learning, mathematical modeling and data science that strategically drive all business in the modern world," Corpus said. "As current, evolving and new businesses continue to thrive in Polk County, there is an absolute demand for talent that is technical savvy, trained in management skills and has a drive for innovation. There is momentum among the businesses in Polk County and this infusion of talent will accelerate that momentum."