Go back to

Blog

page.
CareerSource Polk Honors Businesses, Presents Session on Game Changers
At CareerSource Polk's 2023 Annual Meeting and Best Places to Work awards breakfast at the RP Funding Center in Lakeland, event-goers heard from star George Jenkins athlete Chelsi Williams about being a team player and having goals.
CareerSource Polk is a private, nonprofit administrator of workforce funds. This year's theme, "GAMEDAY 2.0: Game Changers," explored how factors driving recruitment success in collegiate athletics can be harnessed to attract and cultivate "game changers" in the workforce.
"There are many similarities between a school's efforts to recruit top athletes and how this relates to the strategies companies should consider when recruiting, hiring and training their employees," said Stacy Campbell-Domineck, President & CEO of CareerSource Polk. "Entering the transfer portal doesn't only apply to sports. Every day, employees choose to join or leave a company. This event highlights how employers can implement innovative strategies to boost their recruitment and retention efforts."
Game Changers
Lakeland's own Chelsi Williams, the 2023 Florida Dairy Farmers Miss Track Athlete of the Year, who is ranked in the nation's Top 10 in both the 100-meter hurdles and triple jump, was asked at the breakfast – fashioned as a press conference – how she feels about carrying the load for her team.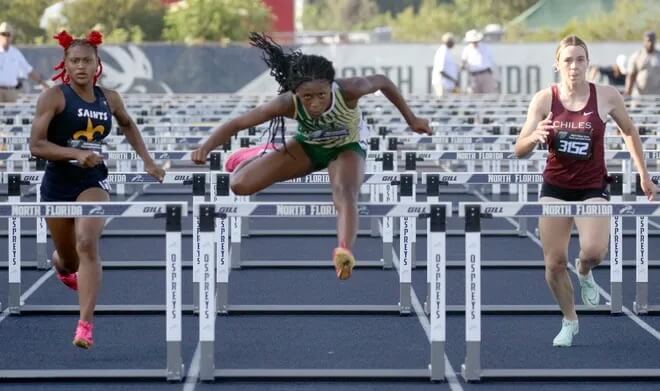 "I never feel like I'm carrying the bulk of the load when I'm a part of a team," she said. "We all bring something of value to the table. I focus on mastering what I bring to the table that we score well as a team. I feel like if I focus on who does the most, I might think I can do this alone, which will never be the case."
She would like to get a college scholarship and hopes to join the Florida State University track team, where her brother is a star hurdler, and then make the Olympic team.
Cambell-Domineck praised Williams for what she has and will accomplish. "With your strong work ethic, commitment to excellence and natural ability to work well on a team, we look forward to seeing more of you on the national stage and in the Olympics."
Williams, also The Ledger's 2023 Girls Track and Field Athlete of the Year, was joined by her father and coach, Curtis Williams, who was the Track and Field Coach of the Year.
CareerSource Polk also played a video from Arkansas Razorback podcaster John Nabors. In the video, Nabors agreed that success depends on a team. "As a small business, as an owner and as a hiring manager, all that success you had in 2023 depends on your team members and who you surround yourself with."
Nabors also talked about Jordan Domineck's decision to enter the Transfer Portal for his senior year – after announcing he was staying with the Razorbacks. He had been named SEC Defensive Player of the Week several times and was No. 3 in sacks in the SEC.
Arthur Harris, a Business Services consultant for CareerSource Polk, said people sometimes leave jobs for reasons bosses may not understand. "Folks, let me tell you something. While it's often difficult to have good team members enter the Transfer Portal, it's important as coaches, employers and supervisors to recognize that we may not always be privy to the challenges our employees or players face. Seems like he wanted a better opportunity."
Awards
Also at the breakfast Campbell-Domineck, CareerSource's Director of Outreach and Communications Candace Franklin and Chairman of the Board David McCraw handed out awards to individuals and organizations demonstrating exceptional support of CareerSource Polk's workforce development initiatives. The winners:
The Hammer Award, named after founding board member Marvin Hammer, honors an individual who has dedicated significant personal time and effort to the organization's initiatives. It was presented to Karen Case, director of Human Resources at Legoland Florida Resort and Peppa Pig Theme Park. 
The Miller Award, named after board member Larry Miller, recognizes a board member who has demonstrated an overwhelming commitment to workforce development for Polk County through their engaged leadership, innovation, time, integrity and high moral and ethical standards. It was presented to Polk State College President Angela Garcia Falconetti.
The CareerSource Polk Workforce Champion Award, created to recognize an employer, individual or organization for significant contributions to the workforce and economic development initiatives, was presented to County Commission Chairman George Lindsey.
The Chairman's Choice Pillar of Hope Award, created by 2022 Board Chair Adil Khan, recognizes and shows appreciation to a frontline workforce development system staff person who has made a significant impact on the lives of others. The nominee must have demonstrated an unwavering commitment to minimizing barriers and improving outcomes for those who engage with the local workforce system. The award was presented to Arthur Harris.
CareerSource also handed out its Best Places to Work awards. They started with a new recognition, Employers of Distinction. This award recognizes employers who have received the recognition for three years in a row. They are:
Harrell's
Kegel 
MidFlorida Credit Union
OMS Employer Services
Patel Greene & Associates
"The Best Places to Work Award has been designed to recognize companies that are taking the lead in developing quality workplaces that ensure competitiveness for a skilled workforce. These companies are the most innovative in the areas of motivating and retaining employees, training and development initiatives, and workplace practices that include commitment to work/life balance issues," Franklin said.
The winners in the Small Business Category are:
Central Florida Regional Planning Council
J.P. Lamborn
Shop Madden
The winners in the Medium Business Category are:
Agricultural & Labor Program Inc. (ALPI)
CWI Logistics
The Estates at Carpenters
Ideal Cabinetry 
Lakeland Housing Authority
Pinnacle Sales Group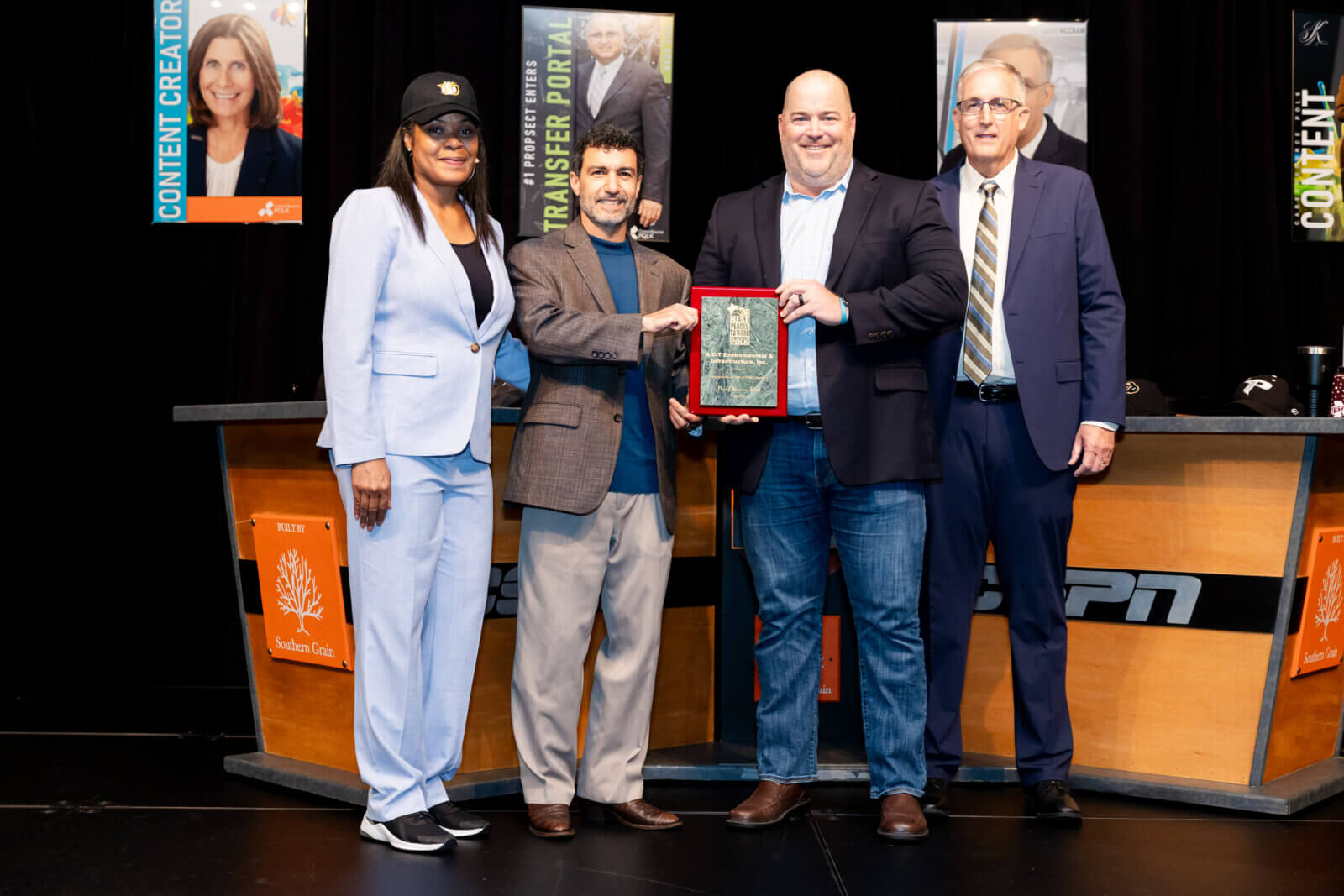 The winners in the Large Business Category are: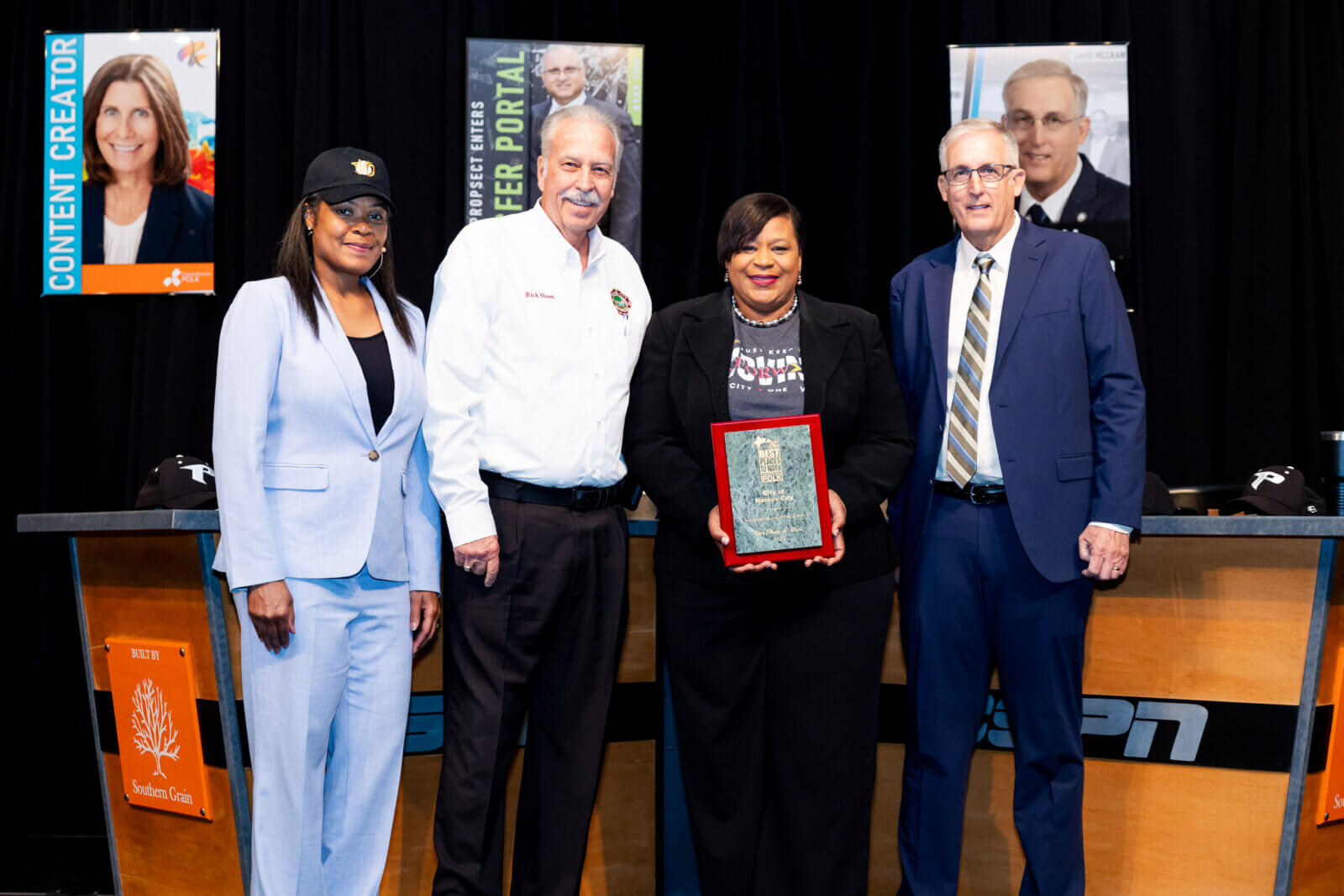 CareerSource Polk also handed out incentive awards.
"We are all aware, the three main barriers to employment continue to be transportation, affordable housing and childcare," Franklin said. "And with Polk being the fasting-growing county in Florida, the challenge for affordable housing is exacerbated. These compounding challenges have not stopped our Workforce Incentive award applicants."
It recognized:
Tanya Brown, Whitney Hodge and Frances Rodriguez with their Workforce Incentive Award for Housing Assistance.
Valerie Gatlin and Contrina Hall with the Workforce Incentive Award for Reliable Transportation to get their vehicles repaired.
It also presented a check and a car to Tanika Ellington and Alexis Middlebrook to help them "continue to press forward to achieve your goals, take care of your family and pay it forward," Franklin said.