Go back to

Blog

page.
Retiring Polk Superintendent Helped Move the School District Forward
When Jacqueline Byrd became superintendent of Polk County schools in February 2016, her goal was to unite the county around educational excellence and ensure every student, teacher and administrator was committed to the long-term vision.

As she prepares for her last day in the office on June 18, Byrd reflects on how far the district has come in five years.
"I came in at a time when there was a lot of turmoil," she said. "The goal was to provide calm for the district and the community, to build a bridge, as well as to focus on academics. They go hand in hand. I wanted to have the School District be looked upon as a leader and shining star rather than everyone wondering what's going on in Polk, why we were not excelling."
In 2016, the district included several failing schools, sagging dropout and graduation rates, and more, all garnering the attention of the state Department of Education. All those key metrics have changed, making Polk County a leader that other districts look to, Byrd said.
Some of those accomplishments include:
Increasing the district grade from C to B in 2017-18.
Increasing the graduation rate from 69% to 86% in 2020.
Decreasing the number of low-performing schools.
Decreasing the dropout rate from 9% to 7.8%.
She smiles when she thinks about how far Polk County has come.
"When I go back to 2016, when we had to stand in front of the Board of Education and had to defend the district when they said what Polk can't do, and then this is what we did. Every employee, they became committed that this would never happen to Polk again. That says: We can do anything. Our kids, staff, and county achieved that. The best is yet to come. We are moving forward."
Kay Fields, who was on the School Board when Byrd was promoted from assistant superintendent to superintendent, said one of her greatest achievements was moving the district from a C grade to a B, and maintaining it.
Fields added: "Moving many of our schools out of turnaround school status; increasing our high school graduation rate consistently each school year; and building meaningful relationships with our employees, our students and our community."
The past year has been stressful as the coronavirus swept the nation and changed our lives. Byrd said she would give the district a grade of B+ for how it handled the virus and all the unknowns that came with it.
"None of us had ever dealt with this. We weren't an A because of all the unknowns we did not know would come up; we constantly had to adjust," she said. "There were painful moments, having teachers with kids in two places. It was difficult, but we went through it. We educated our kids to the greatest of our abilities. We can plan for hurricanes, but this — we had no idea."
Byrd is helping with the transition that will see Frederick Heid become the new superintendent on July 1. In her opinion, he has two main goals that she wanted to accomplish until the pandemic interrupted all plans.
"There are a lot of beautiful buildings going up because of growth," she said. "We have to rezone the district. It could be a little painful and could be a year's worth of work. That's the next step that really has to happen."
Unfortunately, a lack of funding when COVID hit prevented wage increases for employees, she said. Heid must figure out what the district can do to provide raises.
Byrd's Legacy
Through some contentious School Board meetings, Byrd said she continuously focused on educating students rather than being distracted by others.
"I had to stay focused on the core mission, and that is your kids. I know it's tough, but that's who's counting on you." She relied on board members to handle their colleagues, she said.
Byrd could be seen attending numerous school events, graduations and more nearly every day, seven days a week. It was one way of supporting students and teachers while also serving as a positive role model.
When people look back on her tenure, she'd like them to think she was "creating success for all kids. It was about making Polk better for kids, so they can go out and be as successful as we are, being CEOs and business owners, and giving them access to that."
Education plays a significant role in economic development, she said. "People want to bring their businesses here and when they come to the county, they look at the educational system. They have children. They invest in it. They will hire some of the children we have." She praised the county's academies, like ones that prepare students for trades like working for an electric company.
In addition, Byrd was awarded with the CFDC's Chairman's Award at our 2020 Annual Meeting in October. Outgoing CFDC Chair Jake Polumbo said Byrd's work "improved the economic prosperity of Polk County."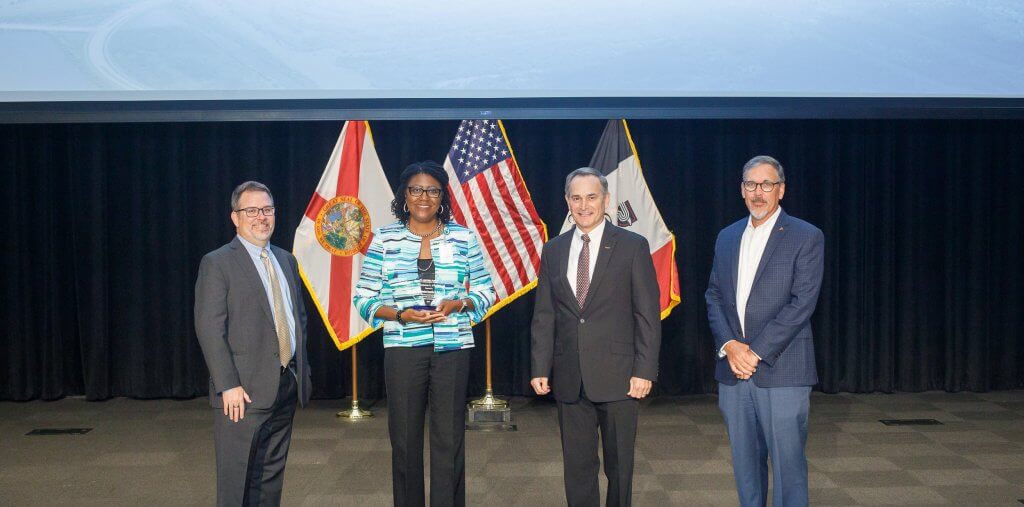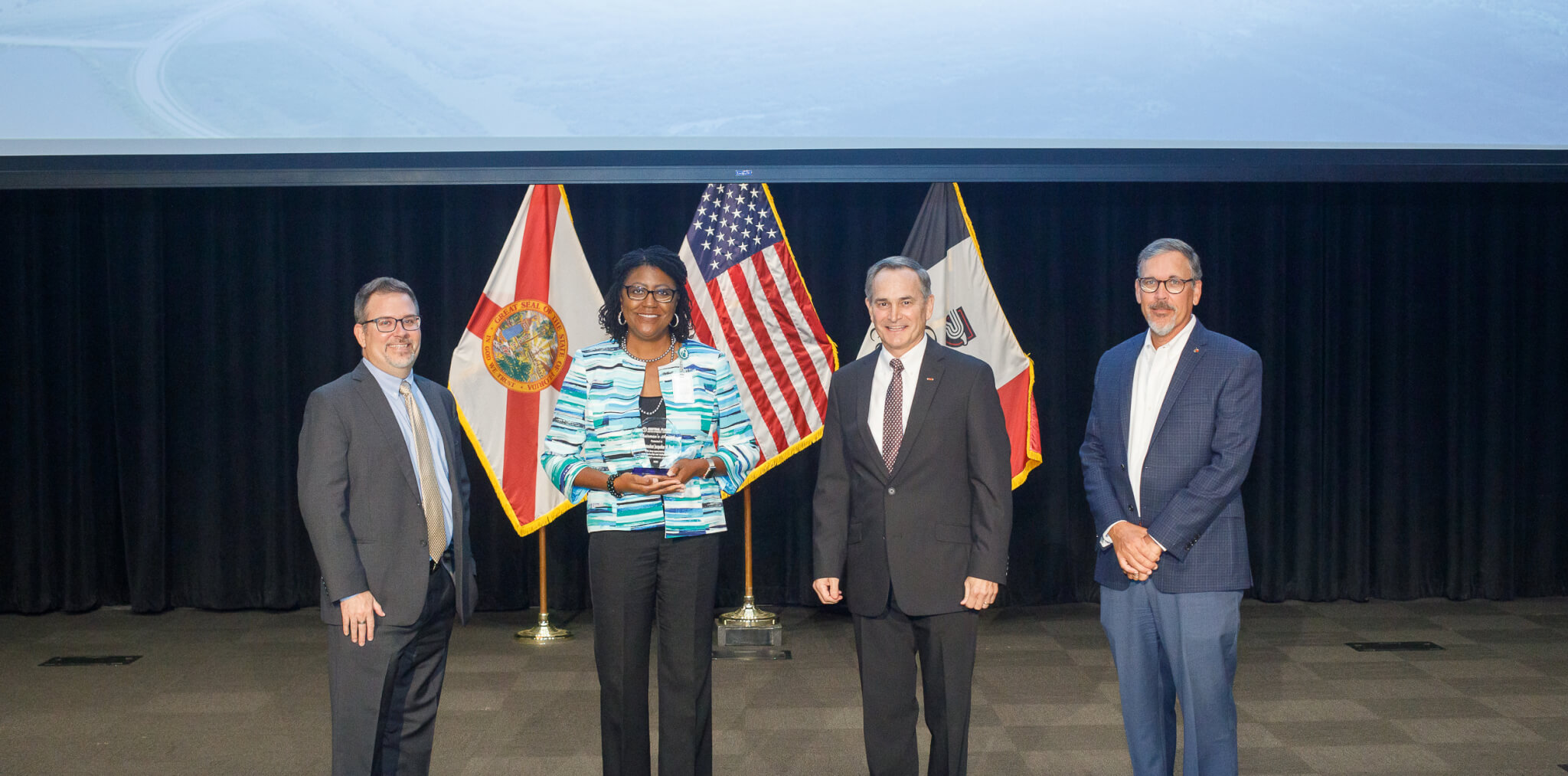 The Future
In a tearful farewell to the School Board on May 11, Byrd said she lost her father to the Coronavirus in April 2021. With only one parent left between her husband and herself, the couple plans to spend time with her mother to begin retirement.
"We also will spend time with each other. We really haven't had a vacation since I became superintendent. The commitment was here," at the schools and in the district, she said.
They'll take shorter trips to start, visiting their son in Orlando and daughter in Atlanta without having to run back home to attend a meeting.
"They are looking forward to us visiting more often, I think so we can cook," she jokes. "They are excited for this time."
The future holds trips to Hawaii and probably Alaska, a state she loves. The big trip to the Mediterranean will come in time.
As she prepares for her official retirement date of June 30, Byrd said she would give the School District a grade of B. "I believe in systemic growth — take those steps and make sure the work you've done is systemic and you can build upon it. We've done that. With our dropout and graduation rates, there has been movement there. We focus on all the pockets of it, not just one overall."
Fields said it was hard to replace Byrd, and finalists for the position all noted: "that Mrs. Byrd has done an unbelievable job as our superintendent and it was obvious that she was leaving the School District in a good place."
"I would agree with them wholeheartedly. She has served our students and their families, our employees and our community well," Fields said. "She has done the work. Now it is up to the incoming superintendent to take us to the next level."