Go back to

Blog

page.
Four Finalists for Harris Award have a Track Record of Success

From century-old Southeastern University and Lakeland Regional Health to relative newcomers Bank of Central Florida and Amazon Air, the four finalists for the Central Florida Development Council's George W. Harris Jr. Economic Development Award for Success in Large Business prove they have the right ingredients to make magic happen.
Recognition is awarded to companies with at least 100 employees. The award is named for George Harris, a former CFDC chairman and president of Citrus and Chemical Bank. Businesses were nominated based on their community service, commitment to growth in business, economic stability and promotion of free enterprise.
The winner will be named at the CFDC's Annual Meeting, which will be held Sept. 28 at Haus 820 in Lakeland. Last year, Tucker Paving won the award.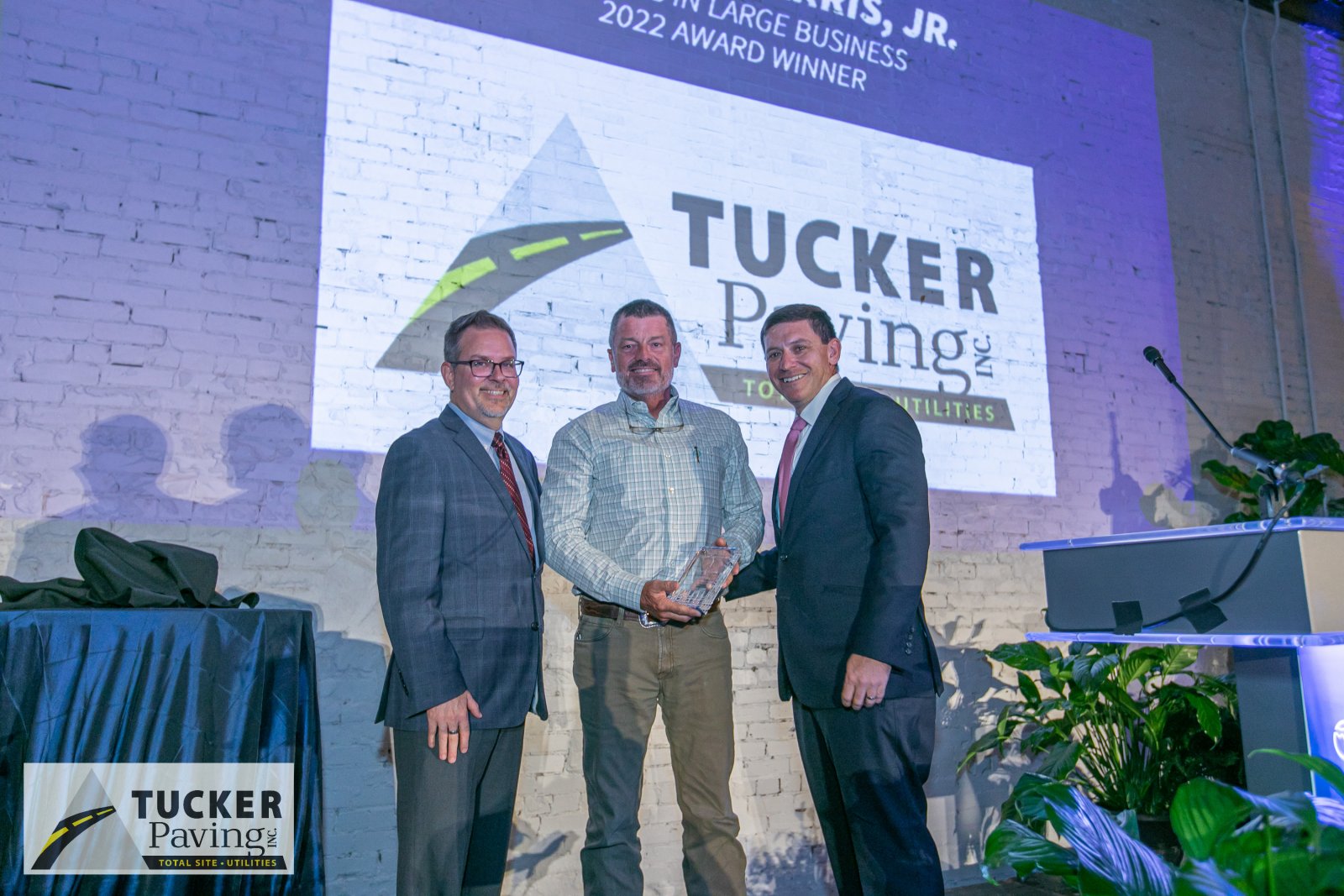 "It is always our pleasure to recognize companies that provide so many jobs to enhance our communities," said Sean Malott, President & CEO of the CFDC. "Our finalists represent four distinct areas, each of which are necessary to move our county forward."

Read more about the finalists, listed in alphabetical order.

Amazon Air
Five years after Amazon entered Lakeland in 2014 with a fulfillment Center on County Line Road, Amazon Air launched operations at Lakeland Linder International Airport in July 2020. It now employs more than 1,000 full- and part-time workers at the Lakeland Regional Air Hub, said Will Cowsert, senior manager for economic development for Amazon.
"Lakeland provides us with the ability to best serve our customers in Central Florida and across the Southeast with a strong logistics ecosystem and transportation connectivity," he said. "The community has a strong workforce and talent pipeline. This allows us to hire and develop the best to support our Amazon Air operations. We greatly value our partnerships with the Lakeland Linder International Airport, the city of Lakeland and Polk County. They have all made our growth possible and who have supported us since Day 1."
The Lakeland Regional Air Hub plays a critical role in Amazon's fulfillment network, Cowsert said. "By connecting Central Florida to our fulfillment centers across the country, Amazon Air and our Lakeland Regional Air Hub provide our customers with a wide selection of inventory and low prices with fast delivery. We are currently in the process of expanding our aircraft parking ramp at the site. This supports the safe and efficient movement of aircrafts to and from the taxiway."
Cowsert said Amazon Air could not serve its customers without its employees. They are the "magic" that makes Amazon Air work so well. "Our Air network wouldn't be possible without our outstanding workforce. They help us serve our customers in Florida and across the country."
The company wants to be a positive factor in the community and is humbled by the nomination. "We are grateful to be recognized for this iconic award highlighting economic impact and community service," Cowsert said. "At Amazon, we understand success and scale bring broad responsibility. It's our goal to be a fixture in the local community where we live, work and play by providing quality jobs and giving back through local engagement and community service."
Bank of Central Florida
In the last year, the bank that President & CEO Paul Noris and a group of backers started 16 years ago officially moved to its Tampa location and relocated its Winter Haven office, said Vice President of Marketing Danielle Harris. "This has allowed us to expand our operations in both communities and build our local teams. We continue to focus on growing with local businesses as they endeavor in expanding their companies along the Interstate 4 corridor."
It also rolled out new features for business-related banking like a mechanism for invoicing and receiving payments, and created educational materials centered on fraud prevention, she said.
Bank of Central Florida is crossing the 100-employee threshold and has $1.03 billion in assets, she said. It's growing on the culture it's created.
"Paul Noris always says that culture eats strategy for breakfast. Our employees have to love where they work and naturally embrace our core values. That's what makes us who we are and frames the culture others would want to be engaged in," Harris said. "Our culture is one of the toughest things to manage as we grow. But it is also the most important aspect for growth. Overall, if you have employees who love where they work, clients are served with the focus they deserve. When a positive culture is contagious, others want to jump on board and be a part of that growth."
Nominated two years in a row, Harris said the bank is humbled to be recognized in such accomplished company.
"We are immensely grateful for this recognition and cannot help but thank our Bank of Central Florida team members as well as our clients who trust us with their banking," she said. "This nomination serves as a powerful reminder of the hard work and unwavering commitment of our team and their relentless pursuit of excellence for their clients. We would not be here today without the support of our communities that we serve. We are excited about what the growth of the future holds due to the support we have received up to this day and over the last 16 years. Thank you for the opportunity of the nomination for the Success in Business Award. We look forward to propelling forward together."
Lakeland Regional Health
Lakeland Regional Health continues to press ahead, adding new programs and centers to provide health care where people need it. In the past year it has:

Announced a $25 million freestanding emergency department that will be built on 2.2 acres at 6150 South Florida Ave.
Launched its Graduate Medical Education program. The GME program is designed to help alleviate the shortage of doctors in Polk County. This is an ongoing problem that was highlighted in the latest Community Needs Assessment. LRH expects 190 residents once the program is at full capacity.
Continued work on a 20-acre, state-of-the-art facility that will provide primary and specialty care services. It will be located at Interstate 4 and Kathleen Road in the northern part of the county. It will have dedicated training space for the Family Medicine Residency program, part of the new GME program.
"We are extremely honored and humbled to be considered for CDFC's George Harris Success in Business Award. George Harris was deeply committed to the people of this community and exemplified what it means to serve others," said LRH President & CEO Danielle Drummond. "Each day our organization lives out a similar mission. We do so by providing exceptional, lifesaving care to the vibrant community in Polk County. It is our greatest privilege to work with our patients and help them live healthy, full lives. That is why we are dedicated to continuing to grow our legacy of placing people at the heart of all we do."
Southeastern University
Lakeland's Christian liberal arts university underwent a significant change in the past year when it revamped its foundational core experience for students, Vice President of Community Relations and Chief Diversity Officer Sylvia Blackmon-Roberts.
"By modifying our degree requirements to allow for more experiential learning, our students will have the space and ability to truly explore their calling. They can do so through more practicum and internship experiences, as well as specialized, topical courses," she said. "The increase of hands-on learning will better equip our students with the hard and soft skills needed for a high level of success after graduation."
With 410 staff members and 131 faculty members, SEU has an "out-of-the-box approach to delivering education, developing students and finding ways to increase talent pipelines," Blackmon-Roberts said. "As a university, we are not afraid to venture where others haven't. We are committed to creating innovative pathways to degree completion. The SEU Leadership Team follows an approach to problem-solving that encourages meeting the needs of not only our university community, but the needs of businesses and members of the greater Polk County community."
Being a finalist shines positively on the university, she said. "SEU's mission is centered upon fulfilling divine callings. Giving and serving is who we are, what we do and how we are fueled. Although recognition is never required, it is incredibly encouraging to be recognized by such a special and highly respected award. It shows us that our mission and economic impact is making a visible difference within the community."