Go back to

Blog

page.
Innovation and Research Give Polk County a Competitive Edge
Polk County offers an inviting environment for research and innovation for many reasons, among them; A strategic location, a university dedicated solely to STEM education, an autonomous technology testing facility and an innovation district.
Combined, all factors are melding to make the county a competitive player when it comes to attracting leaders in innovation.
"It's not just one thing making us competitive," said Florida Polytechnic University President Randy Avent. "In the last eight years or so, Polk County has certainly become much more competitive. We owe a lot to a high quality of life. I think that matters a lot, and probably a lot more these days than previously. We're getting even more competitive, but we still have a ways to go."
Central Florida Development Council President & CEO Sean Malott agrees. "Polk's central location, talent pipeline and quality of life make it an attractive location. But it goes far beyond that. The county has attracted new companies like Nucor Steel and Florida Can Manufacturing. Companies focused on advanced and tech-enabled manufacturing that help increase salaries and add to the tax base, both important aspects of growth."
Florida Polytechnic is at the Forefront of Innovation
Florida Polytechnic is at the forefront of research, development and innovation. It created the Advanced Mobility Institute; "the largest research effort in the country dedicated exclusively to the testing and verification of this emerging technology," according to the university. AMI has situated the university and the county as a leader in autonomous vehicle technology research. 
Some AMI faculty members are working closely with SunTrax – "America's new center for transportation innovation in Florida" – to help researchers understand different types of testing. When they start testing, the university hopes to get students involved.
"It's an incredible opportunity for the university. It is a specialized asset, an asset that Florida has that no other state has that gives it an unfair advantage in attracting players in this industry," Avent said. "We're fortunate it's close to the university."
Florida Poly has also secured a public/private partnership with International Flavors & Fragrances, a Fortune 500 company that employs more than 3,600 innovative thinkers to develop new tastes and smells for everything from perfumes to food. It has 130 research, innovation and technology centers and 40 university partnerships.
IFF, Florida Poly's first high-tech industry partner, will build a new structure on campus for its global innovation center, where it will provide internships and possibly jobs to students, sponsor capstone projects, support academic programs and collaborate on faculty research – all critical pieces of the innovative process. "There are a lot of things the university does that drove them to put their center here," Avent said.
SunTrax is Driving the Future
Also contributing to the global marketplace is SunTrax, a testing and verification track being developed by the Florida Turnpike Enterprise and the Department of Transportation. It tests and verifies technology for connected and autonomous vehicles, among other things.
Researchers at the Auburndale facility will introduce innovative transportation initiatives to make roads, and eventually airspace, safer for everyone.
"Everything that's been done is about having fewer fatalities on our highways," said Malott. "That is at the core of the department's initiatives over many years. They are at the forefront of wanting to encourage technology innovation on our highways and interstates, offering safe, connected and autonomous means of travel for Florida residents and its visitors."
When it opens later this year, SunTrax will place Central Florida as America's new center for transportation innovation.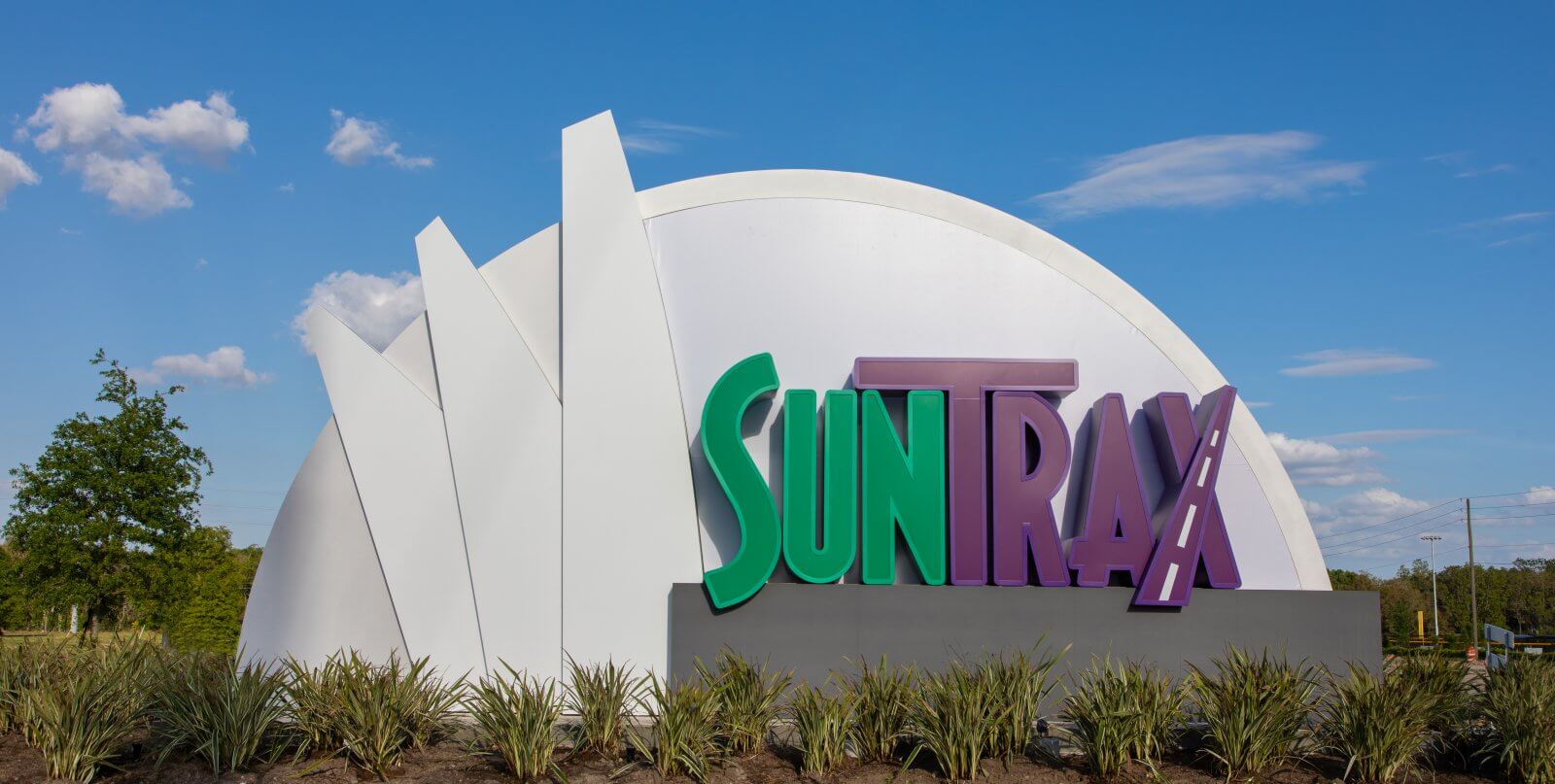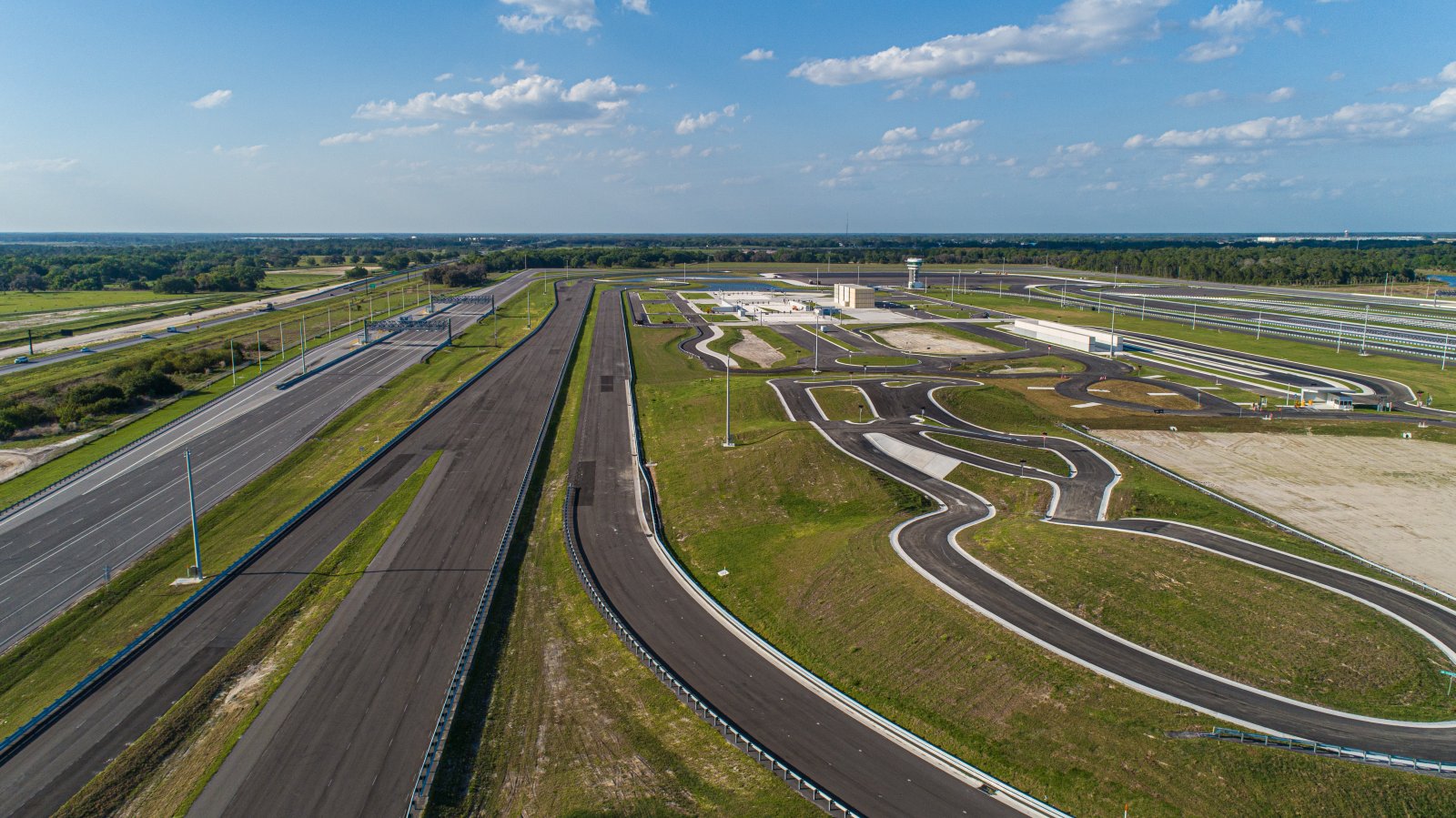 Central Florida Innovation District
The area between SunTrax and Florida Poly will be transformed into the Central Florida Innovation District, attracting like-minded people and companies. Avent said high tech areas almost always have at least one technical school so they have access to students.
Over the next five years, the Innovation District "will turn a corner and have a lot of industry in the area," he said. "I think it's ripe."
If developed as planned, the 3,000-acre CFID has the potential to provide $5.2 billion in economic impact and 32,000 jobs in the next 20 years, according to a May 2020 study. It will target businesses in many industries, including advanced manufacturing, healthcare technology, information sciences & engineering, and mobility & innovation. Those industries will attract employers that would offer high-wage jobs that far exceed the average salary in Polk County.
Why Central Florida?
When deciding to locate in a particular area, most companies want a good quality of life. For example, they want to know about the K-12 education system and the average cost of a home.
Furthermore, Avent said, employers want to know that they can get a workforce there.
Polk County is home to seven universities and colleges, all with specialized niches and all willing to work with businesses to design training or curricula to meet their needs. In addition, when it comes to designing new degree or certification programs, numerous colleges have industry partners advising them.
To guarantee Polk's competitiveness, area colleges and institutions, companies, governmental and community leaders are collaborating to encourage research and innovation.
"Be involved," Avent said. "Keep doing what you're doing. The county is attractive because of the sum of its parts. Having things for people to do like good restaurants and recreation all adds to it and makes it more attractive."