Go back to

Blog

page.
A.O. Construction Meets Client Needs While Taking Care Of Employees
A.O. Construction is a Winter Haven-based construction company providing full-service general contracting, construction management and design/build construction to the Central Florida market.
The construction firm offers preconstruction services, construction management, general contracting, and trade work, including demolition, concrete, masonry, carpentry, steel erection and drywall – all part of the design/build concept that helps the company and its clients. Working since the 1960, A.O. Construction has grown to become a major force in Florida's construction industry by using one of the most sophisticated concepts in the field.
The company's mission, according to its website, is: "Fundamental to A.O. Construction's reputation is providing high-quality construction services on time and within budget, maintaining long-lasting relationships with clients, subcontractors, architects and consultants, many of which go back several years."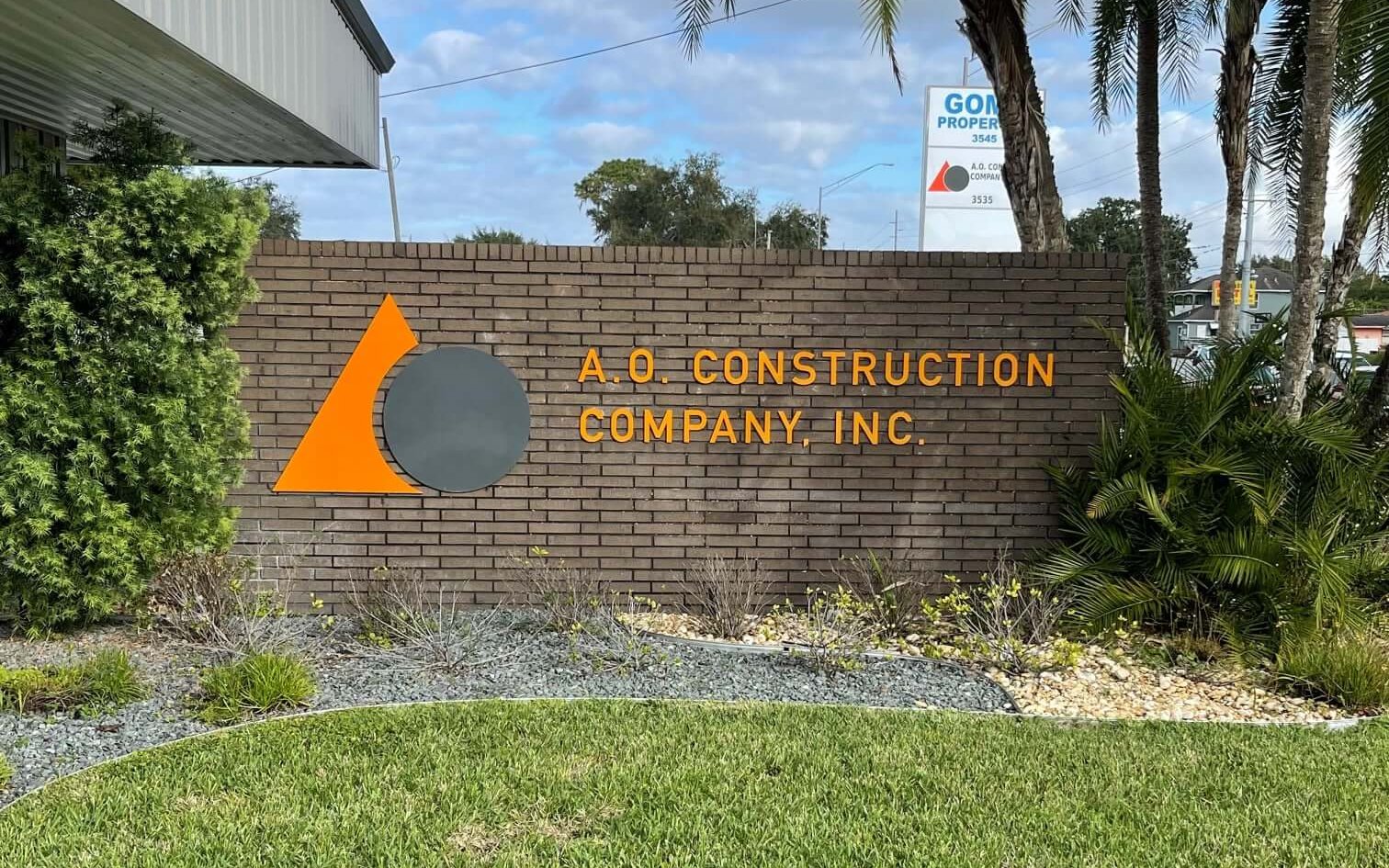 In the 1960s, the firm started and was incorporated as Tucker Construction. Gannon Olmert, president of A.O. Construction Co. in Winter Haven, bought out his partners in January 2019 and changed the name because.
They have been growing ever since.
"As of right now, from 2021 to 2022, we are looking at 75% growth this year. We are anticipating to retain about 50% of that additional growth."
What Sets A.O. Apart
Olmert said the business lives by the motto: "On time and within budget." His personal philosophy is: "Never cut anything short. Always give more effort than the guy next to you. I learned at an early age that those who work harder and put in the time are rewarded beyond measure. This applies to all aspects of life – not just business."
And that's what sets A.O. Construction apart from the competition, Olmert said. "We always try to have the client's best interest at heart. This allows us to build a rapport with the clients and also why we have such a large number of repeat clients and referrals."
According to its website, 75% of A.O. Construction's clients are repeat customers. Those clients would say: "A.O. Construction can handle a large diversification of construction projects with a complete understanding of the construction business. They look out for the client's interest in the process and end results," Olmert said.
Olmert credits his employees with helping the company be successful. "We are a general contracting company that still self-performs work where most people don't. This allows us to be more diversified and at times work for and with other contractors. This also allows us to be a diverse construction company that can cover almost all types of commercial and industrial construction. We also have a great number of employees who have been here a long time, which is an attribute to how we function together and are a family."
Working Throughout Florida
Although the company is based in Winter Haven, Olmert said they branch across the state in various locations. "We currently have projects all along the Interstate 4 corridor from St. Petersburg to Maitland, as far south as Fort Pierce and as far north as Homosassa. In recent years with select clients, we have traveled as far as Jacksonville."
But the company has also worked on a number of projects in Polk County. Olmert said his two favorite projects are:
The SVN Saunders Ralston Dantzler Office building, which is also home to the Central Florida Development Council. "It was on such a compressed time frame; it was definitely a challenge, and the end result was a constant moving target as it was being designed as the construction process was unfolding."
The Victory Ridge School in Lake Wales. "We were selected to build their portable campus years ago and since then have been able to help them grow by doing master plan development, remodels and expansions. Currently, we are breaking ground on another 20,000-square-foot classroom building, skills center and bus barn. It has been a lot of fun watching them grow and being a part of that."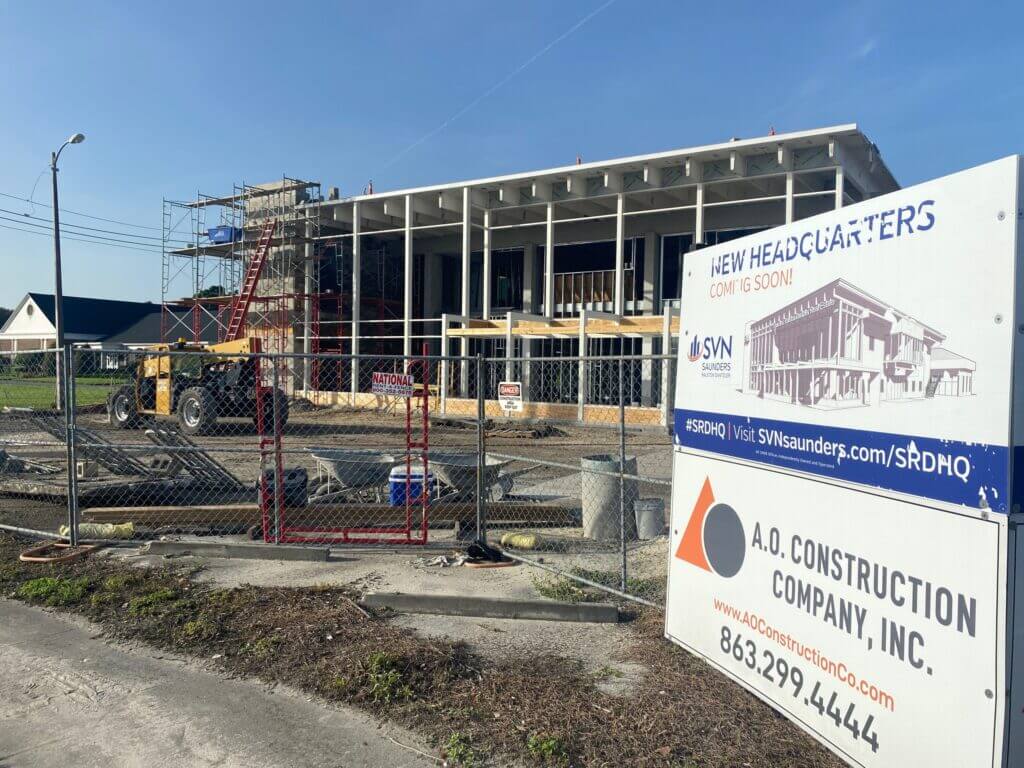 The Future of A.O. Construction
Like almost every other company, A.O. Construction has found it difficult to find quality employees in a tight labor market. "We have tried to offer good benefits with respectable paid compensation. But mostly we strive to be a family within our business for our employees. We have always prided ourselves on that and it shows, from the employees who have been with us for over 40 years all the way to the new hires. This kind of employee retention has been a big key to our success."
A.O. Construction's goal for the future is simple: "To be the leading small to midsize contractor along the I-4 corridor," Olmert said.
It will strive for that while also giving back to the community. Leadership members sit on several nonprofit boards in Winter Haven, Olmert said, and the company tries "to sponsor and support our community through participation in various events and activities."