Go back to

Blog

page.
Aviation Industry Continues Flying High in Polk County
With an economic impact of more than $1.5 billion, great weather, a talent pipeline and more, Polk County's aviation industry is flying high as Aviation Day approaches on August 19.
There are several reasons why Central Florida is a great place to become a pilot, the first: our four airports, each with its own niche. Lakeland Linder International Airport is home to NOAA's Hurricane Hunters, Draken International, cargo operations and the Central Florida Aerospace Academy. Winter Haven Regional Airport is an important hub for training pilots and the location of Jack Brown's Seaplane Base. Bartow Municipal Airport is home to a growing industrial park and Lake Wales Municipal Airport is a hub for aviation sports in Polk County.
Polk is also home to two colleges, one technical college and numerous high school programs that prepare students for jobs in aviation.
"Aviation is so important to our region," said Lakeland Linder Director Gene Conrad. "It brings a lot of high-skill, high-wage jobs to Florida as a whole."
Positive working relationships with the government agencies helped the airport attract the likes of NOAA's Hurricane Hunters, Amazon Air and Draken International, he said. "And they drive a lot of jobs when they operate in the state."
The airports, joined by other aviation and aerospace interests, provide an $878 million-plus local impact, according to the March 2019 Florida Statewide Aviation Economic Impact Study conducted by the Florida Department of Transportation. That number more than doubled from the $400 million impact in 2014, a reflection of the aviation industry's growth in Central Florida.
Lakeland Linder recently released its own economic impact report, which showed its economic impact nearly tripled in two years to $1.5 billion. That figure is likely to grow further as it continues work on a $6.9 million project, funded partly with government grants, to reconstruct its runways. It's the first project from the master plan the airport completed in September 2020, Conrad said.
Winter Haven's airport continues to grow, resulting in increased operations and fuel sales, said Airport Manager Alex Vacha.
"We recently completed a new 10-unit T-hangar project that has increased our capacity to 135 T-hangars," he said. "We have also completed new infrastructure improvement projects, such as a Taxiway C Extension construction project and a Taxiway B Rehabilitation design." Construction for Taxiway B is scheduled to begin in fall 2021.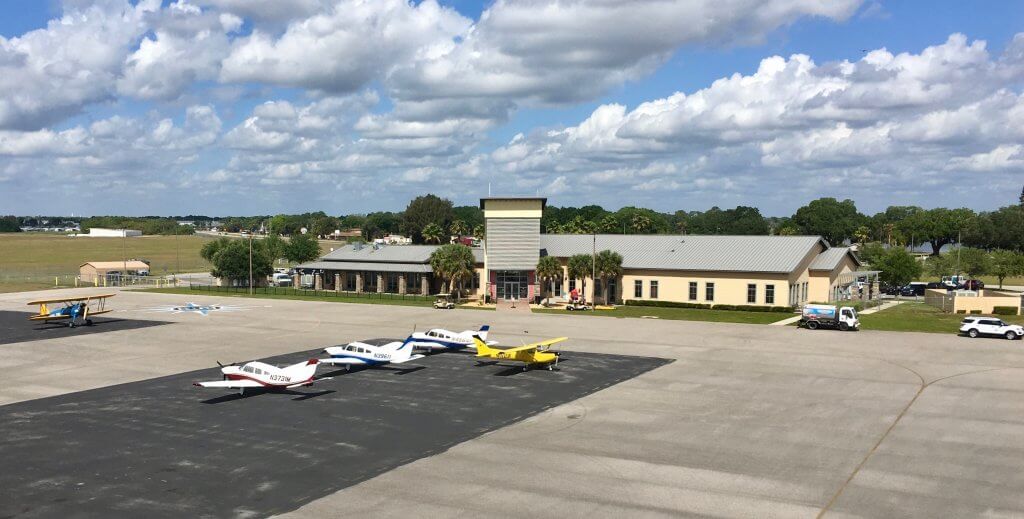 In addition, he said, "Our great airport-based businesses such as our restaurant, flight schools, maintenance and avionics facilities, and others are all doing well."
Bartow Municipal Airport is working on its master plan and should have it completed next year.
In Their Blood
Vacha said aviation has always been his passion. "I was immediately hooked the first time I got to experience the sights and sounds of an airplane as a young child. Becoming a pilot was an important goal of mine, but it wasn't until I got my start as an airport manager, at the Lake Wales Municipal Airport, that I realized how much I enjoy taking part in the operation and development of an airport. Supporting and serving the aviation businesses and airport users has been exciting and rewarding."
Conrad has the same passion, having volunteered at the Oshkosh, Wisconsin, air show — the largest in the nation — for 35 years. Lakeland Linder is home to the Sun 'n' Fun Fly-In, the second-largest air show in the country.
"Aviation is vital to our way of life," Vacha said. "It's important to recognize the significant impact aviation and aviation services make on a normal year, but after experiencing this global pandemic, I think the world has an even greater appreciation for the amount of goods and services being circulated and delivered in a timely manner. Whether it be a lifesaving air ambulance flight, goods delivered from an online retailer or travel needed around the world, aviation provides that critical support."
And it's not just business travel that's critical. "Half of the visitors who come to Florida are flying," Conrad said. "If we don't have pilots and mechanics, we are not doing our part as a state and will fail ourselves in the long run."
Talent Pipeline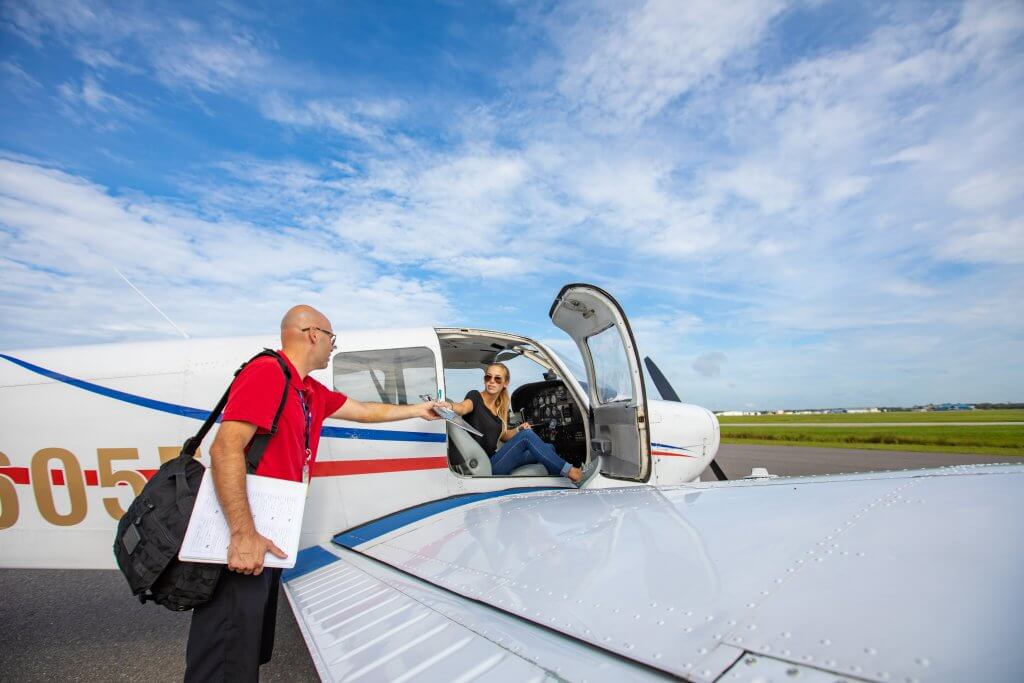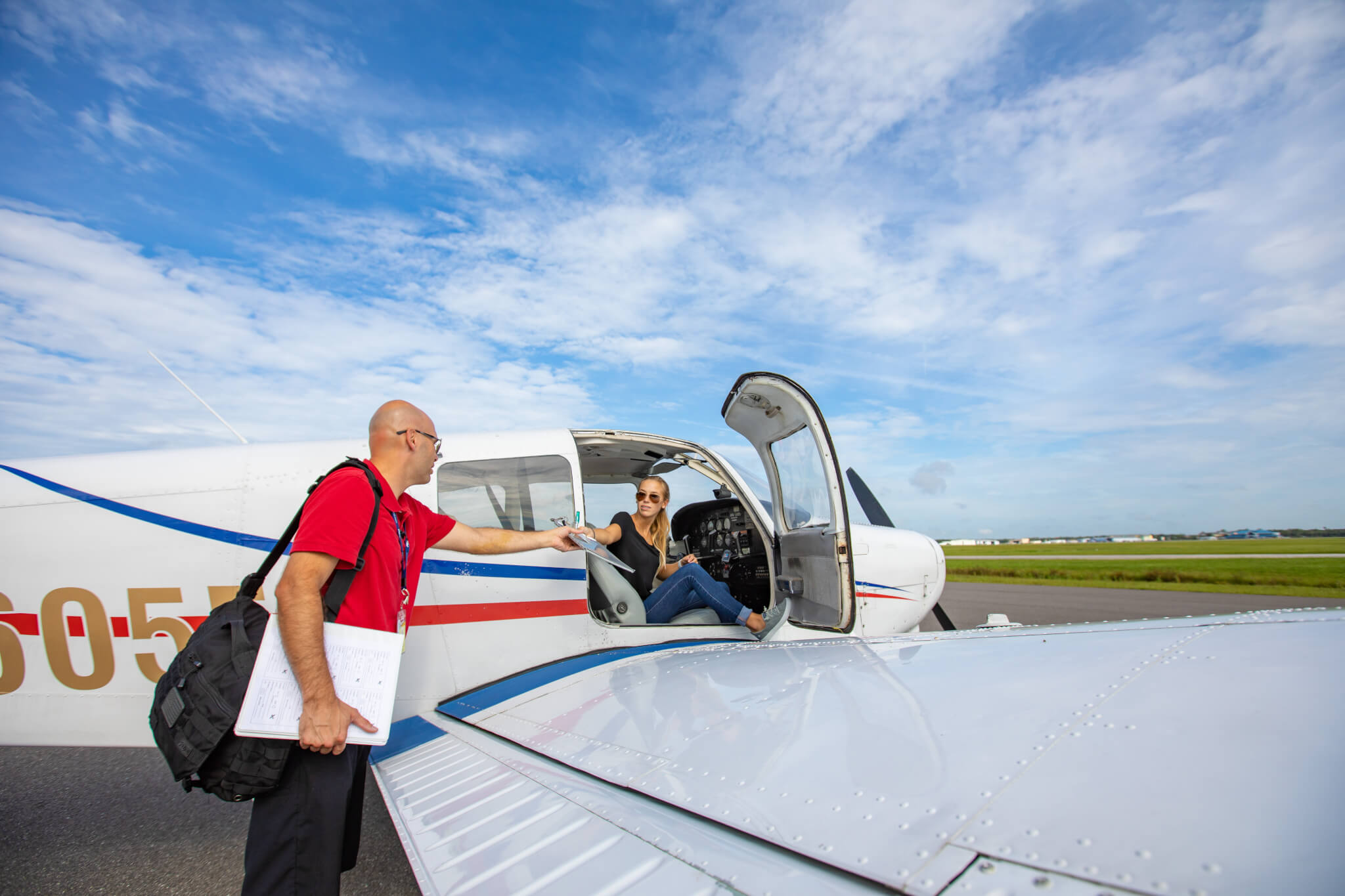 Educational institutions in Polk County are critical to preparing pilots and other aviation personnel for jobs, Conrad said. "They are a big part of our sustainability. Polk State College, Southeastern University, Traviss Technical College, the Central Florida Aerospace Academy and flight schools are all doing their part to sustain the industry and keep us going."
The 2020 Boeing Pilot and Technician Outlook, a respected report in the industry, projects that in the next 20 years the following will be needed to fly and maintain a global fleet:
763,000 new civil aviation pilots.

739,000 new maintenance technicians.

903,000 new cabin crew members.
"These are high-skill, high-wage jobs," Conrad said. "They are very important. It's the tagline that everyone is looking for — it's not just manufacturing but aviation as a whole. These jobs pay a good wage."
Together, Polk County's airports have a significant impact on economic development, Vacha said. "Our team at the city of Winter Haven and the Winter Haven Regional Airport recognizes that we need to continue to invest and grow our airport infrastructure to match the continued growth and demand of this industry."