Go back to

Blog

page.
BayCare Winter Haven Hospital will Welcome New President
Kidada Hawkins will become the new president of Winter Haven Hospital and Winter Haven Women's Hospital on Feb. 21, hospital owner BayCare has announced.
"Winter Haven hospitals' next leader has a proven track record of partnering with physicians to deliver clinical excellence for the community," Glenn Waters, BayCare's chief operating officer, said in a statement. "What also impressed us is that Kidada has an appreciation for the leadership role a hospital plays in the fabric of a community and he is a leader who steps into that responsibility."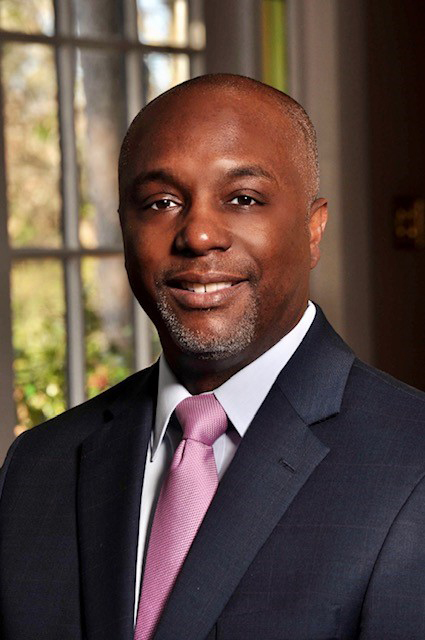 Chairman of Winter Haven Hospital's board of trustees Todd Dantzler is looking forward to welcoming Hawkins and introducing him to the community. "I'm really excited about having him here and we look forward to his leadership. We're very proud to have him lead one of the largest private organizations in the county."
Although BayCare made the final decision on hiring Hawkins, the board met individually with three finalists and asked them about their views on medicine and medical issues before offering their opinion, Dantzler said.
He said he thinks Hawkins' first priority will be getting to know his team and learning the systems within BayCare, a leading not-for-profit hospital system. "His first path will be to meet the doctors and nurses, kitchen folks, blood bank people, everyone who is involved here, and start integrating into our culture. Then he will start to put his stamp on things and how he wants to lead us."
Hawkins will arrive at a time when some expect Covid to begin to subside – when the Delta and Omicron variants begin to die down. "I'd love to get back to operating under fairly normal circumstances, and hopefully physicians and nurses and respiratory therapists can get back to some sort of normalcy again so we can start functioning the way we did before Covid," Dantzler said. "The sooner he gets here the better for us."

Hawkins earned his bachelor's degree in biology from Morehouse College, and his master's degrees in Health Services Administration and Business from the University of Alabama at Birmingham.
He's spent his entire career in health care in Alabama, starting as an administrator at Stringfellow Memorial Hospital in Anniston, then becoming chief operating officer of Rural Hospital Operations for St. Vincent's Health Systems. After leaving that position he was named chief executive officer of Shoals Hospital in Muscle Shoals. Most recently he was market chief operating officer for two Tenet Healthcare hospitals that have a combined 772 beds and more than 2,300 employees.
Winter Haven Hospital, founded in 1926, has 447 beds; Winter Haven Women's Hospital has 61. Combined, they employ nearly 2,000 people. They joined BayCare in 2013.
Together with BayCare-owned Bartow Regional Medical Center, the facilities in Polk County have an almost $800 million economic impact, according to a 2020 study from the economic consulting firm Washington Economics Group (WEG).
Hawkins will succeed interim President Susan Croushore, who assumed the role in August after former President Steve Nierman left after eight years at the helm to become president and CEO of Blake Medical Center in Bradenton.
Hawkins, 47, and his wife, Kia Hawkins, have two young children.