Go back to

Blog

page.
BrightView is Bringing Nature to Life
BrightView may be a newcomer to Polk County, but its presence was felt long before.
It was the landscape architect for LEGOLAND in Winter Haven as it was being developed from the former Cypress Gardens attraction. BrightView moved into its office at the Bartow Airport two years ago. The company employs more than 20,000 people at nearly 300 locations in 32 states.
In 1939, Theodore Brickman Sr. started The Brickman Group landscaping company. A decade later, Burton Sperber founded ValleyCrest Companies, emphasizing landscape development. In 2014, the companies merged to form BrightView Landscapes. Now, it is the largest provider of commercial landscaping services in the United States, according to Ryan Brimmer, the company's marketing manager in Florida.
"BrightView provides services ranging from landscape maintenance and enhancements to tree care and landscape development for thousands of customers' properties, including corporate and commercial properties, homeowners' associations, public parks, hotels and resorts, hospitals and other health-care facilities, educational institutions, restaurants and retail, and golf courses, among others," Brimmer said. The company is also the Official Field Consultant to Major League Baseball."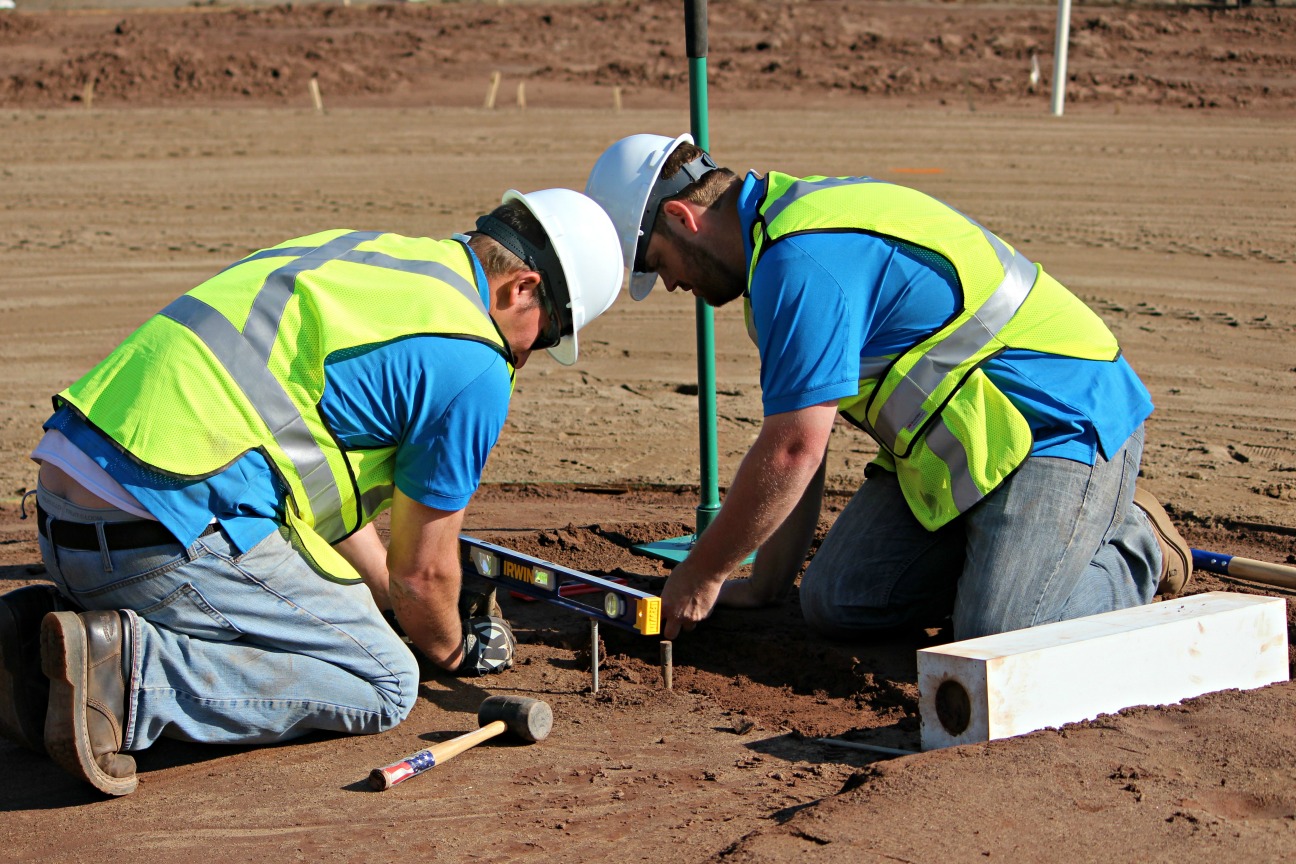 The employees set it apart from its competitors, Brimmer said. "Our people create and maintain the best landscapes on Earth. At BrightView, we're on a mission to create customer value through engaged local teams, providing industry-leading landscaping services in the United States. We design, install, enhance and maintain corporate and commercial properties nationwide. With our team, we have the expertise and experience to provide comprehensive care for landscapes throughout their entire life cycles."
The motto they live by: "Inspiring people. Nurturing landscapes."
BrightView at Work
The landscaping company offers services from design and development to snow, ice and tree care, among others.
"BrightView provides high-quality landscape services with an unwavering commitment to client service," Brimmer said. "[Our] landscapes positively impact millions of lives every day."
Its services fit well in Polk County. "Polk County is home to many beautiful landscapes. BrightView's people create and maintain the best landscapes on Earth. It's a perfect match," Brimmer said. "Every project and customer is important to BrightView. Our customers trust us to provide landscapes that enhance their location."
Florida Projects
BrightView has done extensive work in several Florida markets, but two are close to home.
As the landscape architect for Legoland Florida, the Morris/BrightView Design Group helped ensure parts of Florida's first theme park were preserved as construction was going on to develop the park into an attraction for children.
"During the accelerated 13-month design-build schedule, a cross-functional team that included experts from BrightView Design Group and BrightView Landscape Development analyzed opportunities to repurpose and restore the assets of the existing site. Landscape architects and arborists collaborated to assess the health of the site's trees, and create a site plan that would minimize impact on the existing canopy. Ultimately, over 80% of the existing canopy was preserved in place. BrightView also relocated 20 specimen trees– some weighing as much as 78,000 pounds– to other parts of the park. In addition, more than 160 one-of-a-kind specimen plants received new homes throughout the park," according to Brightview's website.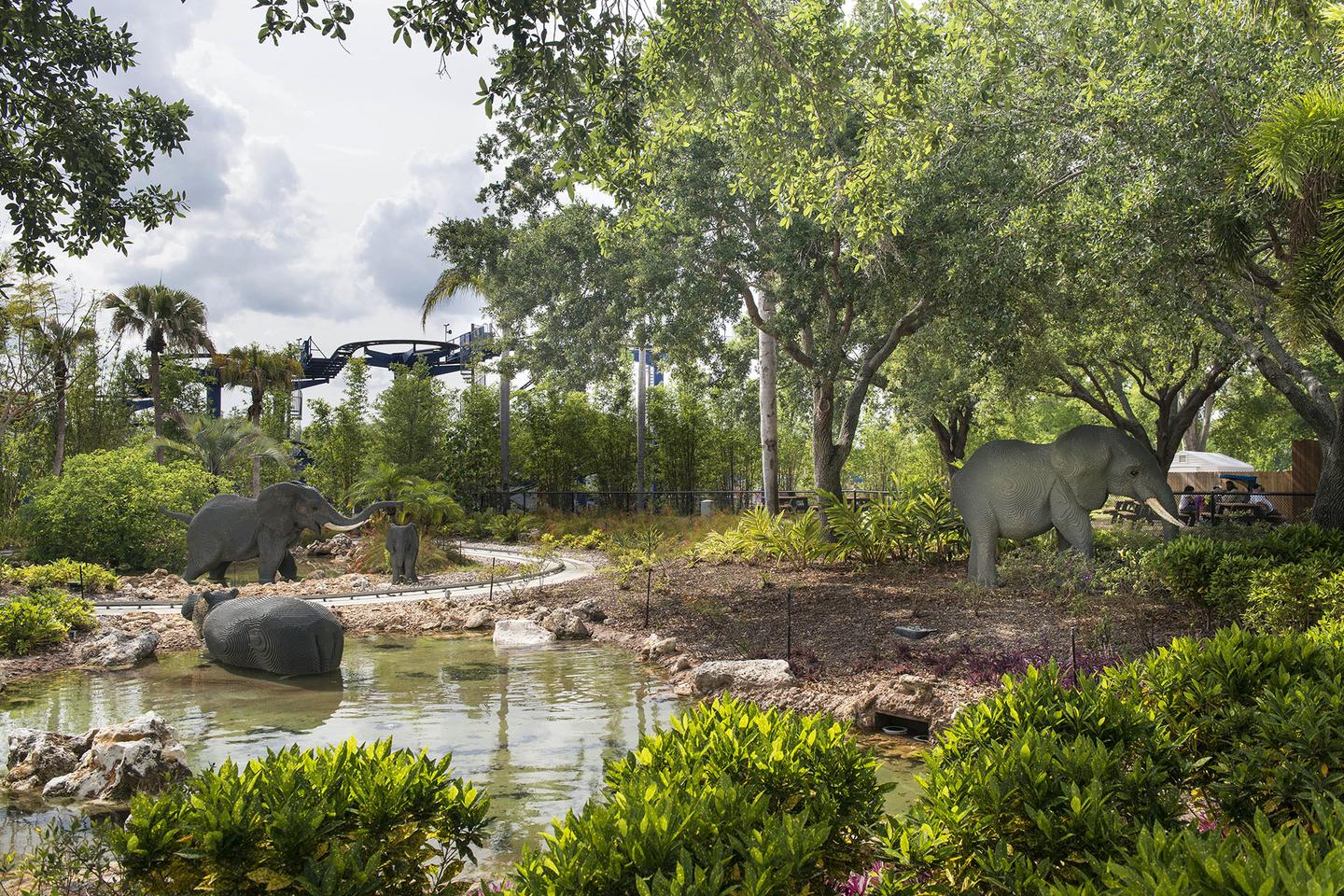 But that's not all. The landscaping group recycled concrete from old walkways "to use as a subbase for the new LEGOLAND Florida hardscape," it said. "And much to the delight of visitors familiar with the park's historic roots, Cypress Gardens' Botanical Gardens were preserved."
Brightview is also responsible for the maintenance at The Don CeSar, a luxury historic hotel on St. Pete Beach.
Sustainability
BrightView is committed to doing its part to support its employees and sustain Mother Earth.
"As a company that designs, maintains and enhances commercial landscapes across the country, sustainability is central to BrightView's brand and corporate purpose," Brimmer said. "In fact, environmental stewardship, social responsibility and corporate governance (ESG) have been integral to our company since our founding."
The company has a 15-page ESG Highlights and Progress report that can be found on its website. According to the report, it is committed to:
Environmental: Using smart technology for irrigation, switching from gas-powered to battery pack equipment and moving toward electric vehicles for its 11,000-vehicle fleet. It also is moving to green and sustainable energy for its real-estate holdings.
Social: Continuing safety programs for its employees, expanding professional development and encouraging an inclusive workplace.
Governance: Assigning board oversight of ESG projects and ensuring some board members are independent.
As part of its environmental efforts, the company partnered with the Arbor Day Foundation to celebrate the 150th anniversary of Arbor Day by donating 300,000 trees.
"Whether through our sustainable landscape design or reforestation projects like this, BrightView recognizes the importance of investing in solutions that contribute to a healthy planet," President and CEO Andrew Masterman said in a press release. "We're proud to partner with the Arbor Day Foundation knowing these trees – and the trees, flowers and other vegetation we plant every day – will continue to make a difference in and have a long-term impact on the communities in which we live, work and play."
The company also plants more than 80,000 trees and millions of shrubs, greenery, and grass each year.