Go back to

Blog

page.
Change in Leadership in Auburndale Creates New Opportunities
Auburndale City Manager Bobby Green's retirement in April opened the door for the promotion of two key city leaders and the addition of two others with strong ties in the county.
Jeff Tillman was promoted to city manager following the retirement of Bobby Green in April after 30 years in Auburndale. In June, Green received the Richard Simmons Lifetime Achievement Award by the Florida City and County Management Association for exhibiting the highest standards of excellence, dedication and innovation. 
In addition, Amy Palmer was promoted to assistant city manager, and Jeff Brown and Julie Fife were hired to oversee special projects and community development, respectively.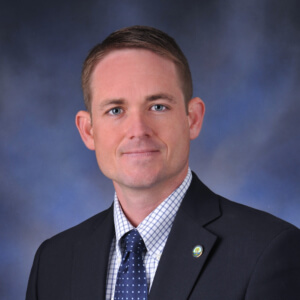 Tillman first started with the city when he was 16. Then, Green took him under his wings, Tillman said. "Being his predecessor is quite the honor. He is a great communicator; he would address issues that would come up immediately, whether it was a compliment on how the park looked that he would immediately share or an issue that would need to be addressed. He was impressive to watch."
Tillman left Auburndale to gain experience that would set him up to potentially become city manager in Auburndale. A native of Auburndale and graduate of Auburndale High School, he left a job in Panama City, Florida, to return here as assistant city manager.
The biggest challenges he faces right now involve planning initiatives for places like the Lakes District.
"We're working with property owners, residents and commissioners to implement a vision for how Auburndale will grow for years to come," he said. Workshops will be held before the plan is finalized.
Now that he's city manager, he's seeing things from a different perspective. Tillman said it's a learning process as he moves from overseeing the day-to-day operations to working with commissioners on the vision for the city, their ideas, and things like strategic plans.
"It's a full-time job, 24 hours a day," he said. "I'm getting more excited about being city manager every day. It's a great community to work for. I knew it was special; that's why I came back."
He plans to continue Green's positive working relationships with other cities and the county to ensure responsible development around SunTrax, Braddock Road, and other locations that will benefit everyone. "There's a ton of potential. The city can be a partner in economic development by getting code in place for zoning and land uses to allow that development to take place." 
While working on growth, he wants to ensure Auburndale retains its small-town feel, he said. He said that on his wishlist is an interconnected trail network connecting to all other trails in the county. That fits in with his hobby. Tillman and his wife of seven years love to spend time outdoors. 
"We like to visit local nature trails and run in the Green Swamp. We also get around and see other communities; we like to have a cup of coffee in a downtown somewhere else to see how they do it and bring the best back." 
Tillman received his undergraduate degree from Florida State University and his master's in Public Administration from the University of South Florida. 
Amy Palmer
Palmer was the city's Community Development director under Green, who hired her as a staff planner — her first job after graduating with a  master's degree in urban and regional planning from Florida State University. 
"I learned important lessons in customer service from him early in my career – the sort of 'the customer is always right' lessons, which can be difficult to learn when you are working in the regulatory world of permitting and zoning," Palmer said. "Working with Bobby was to watch a true leader in action all the time. I was constantly learning from him as I grew in my career."
She first worked for the city from 2002-06, then joined the staff at the Central Florida Development Council as the senior business development manager. Six years later, she returned to Auburndale as community development director. 
Her time in that role taught her a lot about the city, she said, "probably the most valuable experience from my previous role is the interaction I had with community members, developers, landowners. Stepping into the role as the assistant city manager is so much easier because of the relationships I've made and my knowledge of how the city functions."
She also learned from watching Green's assistants. "I knew they got involved in a wide variety of projects, but I wasn't expecting the breadth of projects that I would be working on and the switching of gears so many times during the workday," she said. The pace is different, but she loves "getting involved in a wide variety of subjects and working with all the departments in the city."
In Auburndale, the assistant city manager also serves as manager of the Community Redevelopment Agency (CRA), which will be the main focus for Palmer.
"The CRA is planning a major capital improvement project within the next two years — the relocation of the Civic Center from downtown to Ariana Park, the Auburndale Beach. This project will involve the redevelopment of both properties, something I'm really excited to start planning."
Julie Fife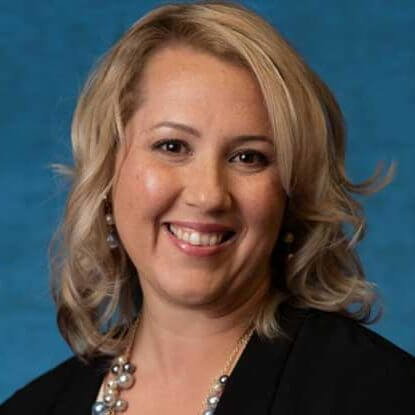 Fife follows Palmer in the role of Community Development director. Previously, she was a planner for Polk County for five years. She also worked for CareerSource Polk, the American Red Cross, Peace River Center for Personal Development and the Salvation Army. Through her jobs, she gained years of experience in planning, economic development and disaster recovery.  
"The city has watched her planning profession while she was at the county, and we worked with her on the CFDC's initiative — the Innovation District," Palmer said. "In addition, she knew a lot about Auburndale's planning initiatives and we were impressed with her general knowledge of planning and development.  I think Julie will be a great asset to the team in Auburndale."
Fife holds a master's degree in City/Urban, Community and Regional Planning from the University of Florida. She earned her bachelor's degree in psychology from Southeastern University.
Jeff Brown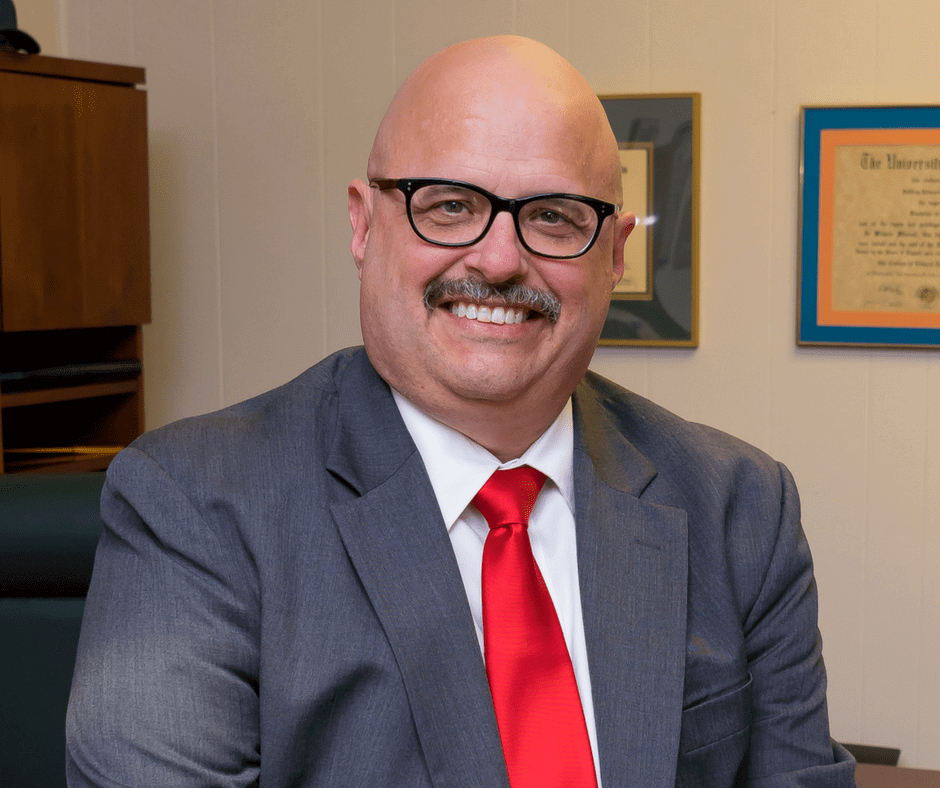 Jeff Brown, who has worked in various roles in Polk County for years, including assistant city manager in Auburndale, becomes the city's director of Special Projects.
In this position, Brown will:
Oversee City Hall renovations

Assist with the Lakes District zoning code.

Serve as acting city clerk after the Finance Director/City Clerk retires in August.
"Jeff has a lot of experience in municipal government, having worked for multiple cities as a city manager or assistant city manager, which will make him successful in his job," Tillman said. "The timing worked out — we have a bunch of really exciting projects to work on. Auburndale is lucky to have Jeff Brown back with the city."
Brown also served as city manager in Frostproof before moving to Panama City to serve as its assistant city manager and city manager. He returned to Polk County in 2017 to serve as the deputy city manager in Haines City. 
Brown obtained his bachelor's degree from the University of Florida and a master's from the University of South Florida.