Go back to

Blog

page.
Construction, New Programs Usher in 2022 at Florida Southern
The outlook for Florida Southern College (FSC) for 2022 is optimistic as the Lakeland school continues to tackle construction, add programs and engage students, said President Anne Kerr.
"Our trajectory continues with robust enrollment of truly outstanding students, many of whom have world-class talent," said Kerr, FSC's president of 15 years. "Our professors are as energized and committed as ever, and I am encouraged by their stories of classroom success, student-faculty research project success and the continuation of our nationally acclaimed engaged learning."
With 3,500 undergraduate and graduate students, the college continues to restore and renovate some structures while also building new ones. The plans for 2022 include:
Restoring the Frank Lloyd Wright-designed Hollis Seminar Room and renovating the interior of the Wright Planetarium. FSC is home to the largest concentration of Wright's work in one place.
Creating learning spaces in the Blanton Nursing Building (the former St. Joseph's Academy). FSC purchased the academy building last year and is reconfiguring it to house its graduate nursing program, which helps supply the county with nurses who have advanced degrees.
Renovating the Rogers Building for a modern Career Services Center.
Not yet announced: "We are in the beginning stages of planning for an expansion of the Polk Museum of Art at Florida Southern College to expand our art history and museum studies programs, as well as display many more permanent collection pieces for our community."
Florida Southern is known worldwide for its nursing, business and education programs. In 2021, it placed in several of U.S. News & World Report's "Best Colleges Guide" lists, including No. 6 Best Undergraduate Teaching Regional University in the South. Its Barney Barnett School of Business and Free Enterprise is "consistently named among the top business schools in the nation," according to its website, ranking No. 1 in teaching quality by Poets and Quants.
Business services and health sciences are two of the Central Florida Development Council's targeted industries. Together, the Education & Health Services industries have grown more than 3% from September 2020 to September 2021.
Kerr said she sees health care opportunities expanding in Polk County. "I've seen the growth in organizations like Lakeland Regional Health, Watson Clinic – they are all building new facilities to deal with various changes. We support all of that."
She also noted Orlando Health's impending move into the county, as well as a new facility being built off Oakbridge Parkway for physical therapy and recovery. "They're coming in here and are going to need people. I see us becoming a health care hub and probably destination at some point, and we are happy to supply students in that industry."
Kerr also pointed out the businesses and entrepreneurial ventures that start or expand here. "We are able to offer students to them, especially our accounting majors and master's of accounting graduates, who have this extraordinary business education and experience that will really be helpful to the region."
In addition, Florida Southern offers courses and degrees in areas such as music management, dance and acting. "The vibrancy of our community is enhanced through the arts and cultural offerings at FSC, which also helps with recruitment and retention for this area, regardless of field," she said.
In 2022, she plans on "continuing our strategic plan success and institutional trajectory that is based on educational excellence throughout each and every academic and student life program."
Student life is important, which is why Florida Southern is developing new programs for students.
"We have exciting programs in Student Life that involve students in leadership growth experiences, and we continue to have a top-ranked Campus Ministries Program. All of our quality expectations for enrollment, academic progress, faculty engagement, and providing a stellar living/learning environment continue unabated," Kerr said.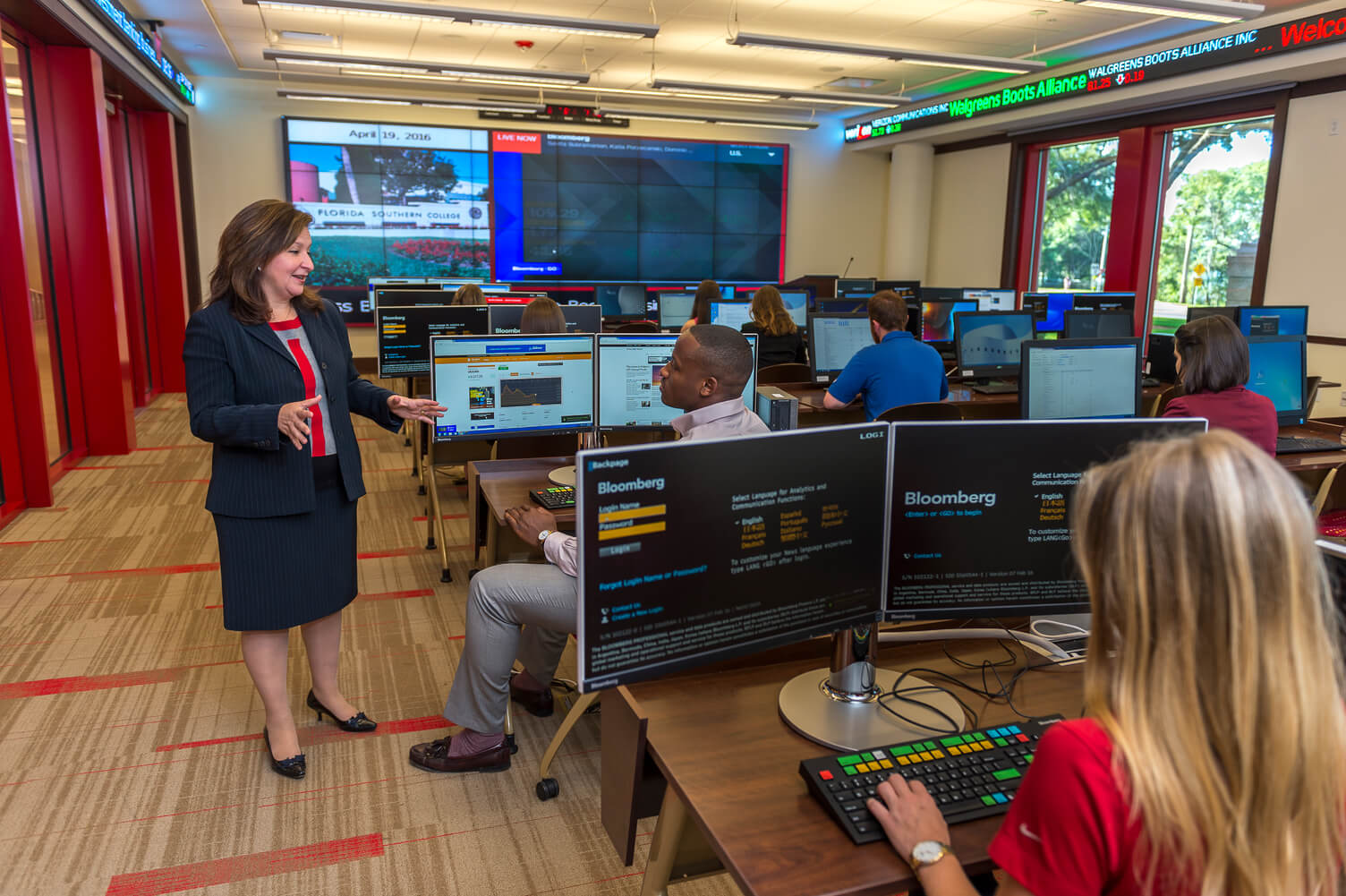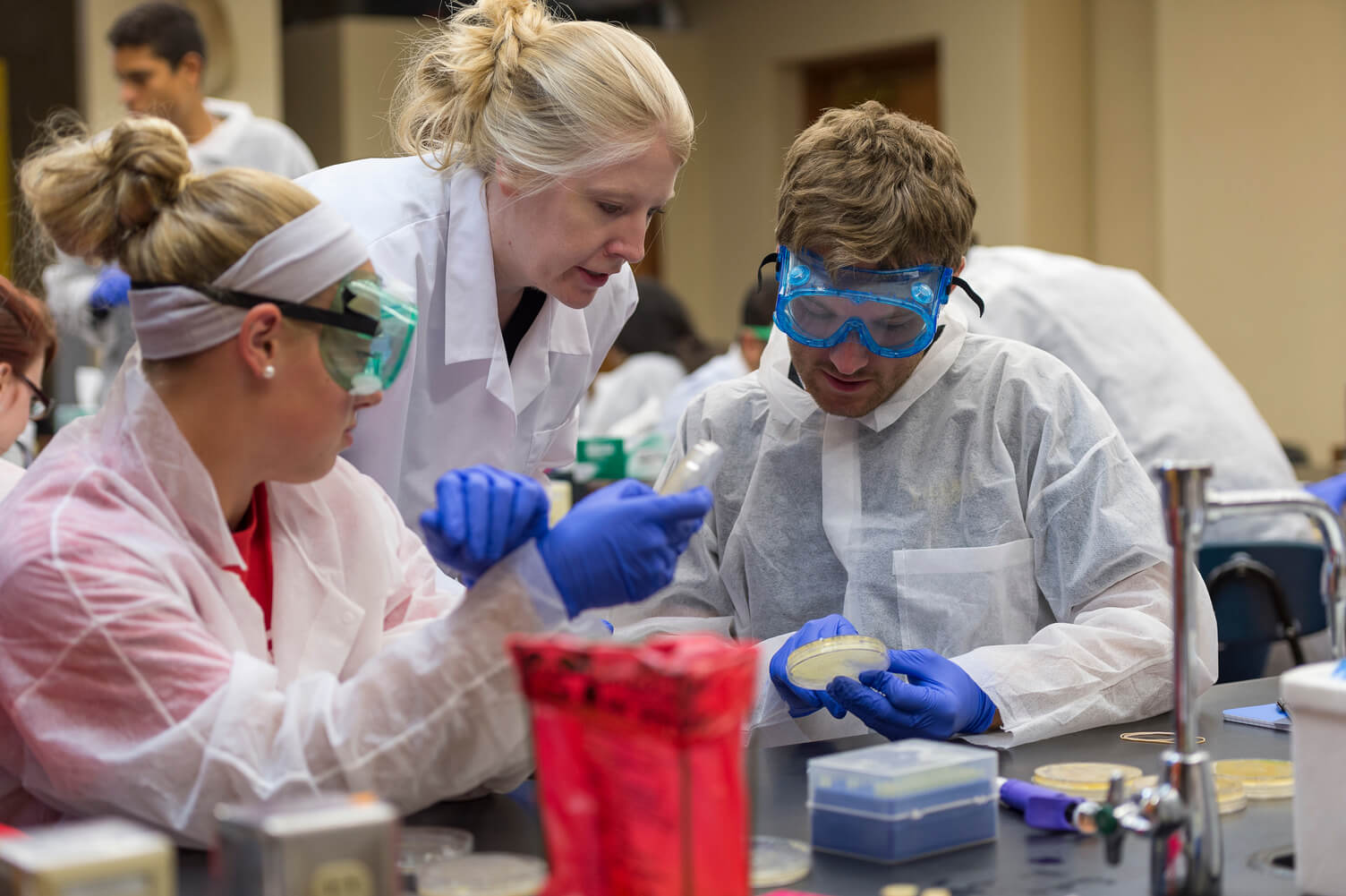 Resources
If she didn't have to find the money to do it, Kerr said she would like to expand "several key academic programs and recruit additional world-class faculty for these high-impact fields. Targeted and strategic growth of these programs, such as nursing, remain a dream."
She would also like to build an updated science center to benefit all students, especially students in science, computer science and nursing programs.
"And, of course, money can't buy the safety of those in our precious FSC community – no price can be put on that – and it is my top priority always," she said. "I would also want the news of our excellence to spread throughout the nation, which could be accomplished with a great marketing program, but that does get very expensive very quickly."
She considers Florida Southern College to be one of the top private, mid-size colleges in the nation based on quality and outcomes. "We have excellence in every area of the institution and met our strategic plan goals that were most important to ensure that we were on track to continue this trajectory that has become an important part of our institutional culture."
Tempered Optimism
Like other colleges, Florida Southern also continues to "work to keep our campus community as safe as possible with regard to Covid, as well as the normal considerations we have for campus welfare," Kerr said. "I think safety of the college community is my most pressing concern, and trying to make decisions not knowing the future of the impact or duration of Covid protocols and the potential impact it might have if conditions worsen. I trust that our medical advisers are correct and that we will come through this later in the semester without detrimental impact, like last year."
As many people were focusing on a more normal future toward the end of 2021, the highly contagious Omicron variant changed all that. "I certainly hope that the infection will peak and that the more 'normal' conditions will resurface later in the semester. However, students, faculty and staff are proceeding with their usual good humor and conscientiousness."
Covid has done more than make people sick. It's also made it more difficult to keep the best employees, she said. And that's one of three big challenges the college faces.
"The biggest challenges we have are balancing the pacing and progress of new programs along with existing programs, strategic planning for the future and employee expertise."
Kerr defined "employee expertise" as retaining expert employees, something that's more difficult to do now as the industry competes with colleges for really great employees.
"Education can't be competitive with other industries," she said, "so we are hiring entry-level folks who might have gone into different jobs, like marketing or accounting. We're not hiring at the same experience levels as we have previously. So it takes more time to onboard employees and help them acquire that expertise."
She said Amazon recently hired away a professor, who probably is making two or three times as much money now.
"However, our FSC team is making admirable progress, so even with this challenge, I remain optimistic."
2021 Successes
FSC's biggest success in 2021 was completing its five-year strategic plan, "which documented for our community and indeed, each and every department, the progress that we are making to achieve the level of academic and institutional excellence that we desire."
Another notable success, she said, was the establishment of the Ann Blanton Edwards School of Nursing, which is now housed in the old St. Joseph's Academy building. "It denotes a new level of emphasis on nursing education and an expansion of our graduate nursing degree programs."
She's also happy with the national ranking of the Barney Barnett School of Business and Free Enterprise and the "excellent placement rate of business student graduates."