Go back to

Blog

page.
Continued Growth in Polk County Fuels Economic Development Opportunities
Ranked as the fastest-growing county in Florida, Polk County continues to top the charts.
Polk County continues to make population growth news and new statistics from the U.S. Census Bureau confirm it. The county is now ranked as the fastest-growing county in Florida and the fifth fastest-growing county in the country. Polk's population grew 3.35%, adding 24,287 people between July 2020 and July 2021. The county's population is now 753,520, according to the U.S. Census Bureau.
Such growth provides many economic opportunities for the county, especially in terms of having a ready workforce. In February 2022, the county's labor force stood at 332,457, up 2.3% over the year. Additionally, non-agricultural employment in the Lakeland-Winter Haven MSA was 262,100, an increase of 9,900 jobs – 3.9% – over the year.
CFDC President & CEO Sean Malott said Polk is uniquely positioned to be the best place for business in Florida.
"Polk's regulatory environment is welcoming, and our community hasn't imposed any additional regulations on business outside of what the state requires. We're a haven for companies that want to control their own destinies."
The county is taking proactive steps to deal with the influx of people, Malott said. Upgrading and building roads, addressing water needs, and ensuring industries locating or expanding here have enough of the natural resource now and in the future are just a few examples.
Additionally, Polk County will need 65,866 new jobs in the next 10 years to keep up with the population growth, according to JobsEq/Chmura.
How Hot is Polk County?
The CFDC has more than 60 projects in the pipeline, according to vice president of business development, Javier Marin.
The projects represent 6,662 potential jobs with an average wage of $50,708, he said. That is 108% of the county's average wage of $46,763. However, there's competition, locally with South and Northeast Florida and nationally with Arkansas, Georgia, North Carolina, South Carolina and Texas.
"The bigger projects are definitely the most competitive ones because they can potentially contribute large amounts to the Gross Regional Product through their capital investment and total wages, as reflected by the number of new jobs and wages," Marin said.
That's the direct impact. There's also a ripple effect because new companies "consume local products and services, which help existing industries grow. Employees of the new companies will also consume local products and services, generating an induced economic increase. While small projects are important to us, and we want to continue supporting any company that creates new high-skill/ high-wage jobs in Polk County, the economic impact of large companies can quickly be substantial."
Manufacturing Tops the List
There are no better industries to be in right now than manufacturing and logistics, which are among the strongest employers in the county, Malott said. "Everything we're working on is manufacturing projects, not logistics because they're already here and successful."
Polk's central location, close to major highways, airports, seaports and rail, makes it an ideal area for many, Malott said.
"Manufacturing is hot right now because of the global supply chain challenges. Specifically, in food manufacturing, those looking to get into the market in Florida want to be closer to their end clients to shorten the supply chain and logistics time to be able to supply their customers."
Publix is a big player in that, he said, because they attract food manufacturers who have or want to have agreements with the grocery store chain. "They are a magnet for many opportunities that come to the area. They are a great testament to why you want headquarters in the market."


Health sciences are also booming. "Every major health provider is looking at the Polk County market right now. With the population growth we are experiencing, it makes for anyone offering services in Florida or the Southeast to consider locating here."
Much of the manufacturing is now highly tech-enabled, and there's a reason why, Malott said. "Many traditional companies are adopting new technology into their operations because of the nationwide labor challenges they may be experiencing. The changes in our world since the pandemic started have really forced companies to be more tech-centric."
Pipeline Growth
Attracting new industry takes time; some in the pipeline now have been there for more than two years, mainly because "decision-makers have been unable to analyze and quantify the risk related to COVID-19 and its lasting effects," Marin said. He said the CFDC has identified three main reasons, all of which "bring uncertainty to the market and related risk as companies are projecting their cost associated with new locations":
Labor cost fluctuations, including minimum wage issues and wages in general. Both are settling. "These remove the uncertainty and allow companies to budget more appropriately in terms of wage costs. The labor availability remains an issue, but our current migration has kept the pace of available labor as opposed to other regions, so we remain competitive." 
Companies are being cautious in projecting their construction costs as a result of material cost fluctuations. "In general, financial managers seem to be estimating 10% to 20% cushions on their construction estimates." 
"The current logistics delays are causing a waiting game where companies don't know when their product will arrive. On the other hand, logistics cost increases are forcing companies to rethink their approach. Some are looking at logistics hubs (Polk County) to reduce their logistics cost exposure. Others are identifying areas closer to ports (again, Polk) to be able to move them quickly. Other companies are contemplating co-manufacturing and co-packaging opportunities to reduce time/cost exposure. Polk County is well prepared and has the community assets and infrastructure to support all these options."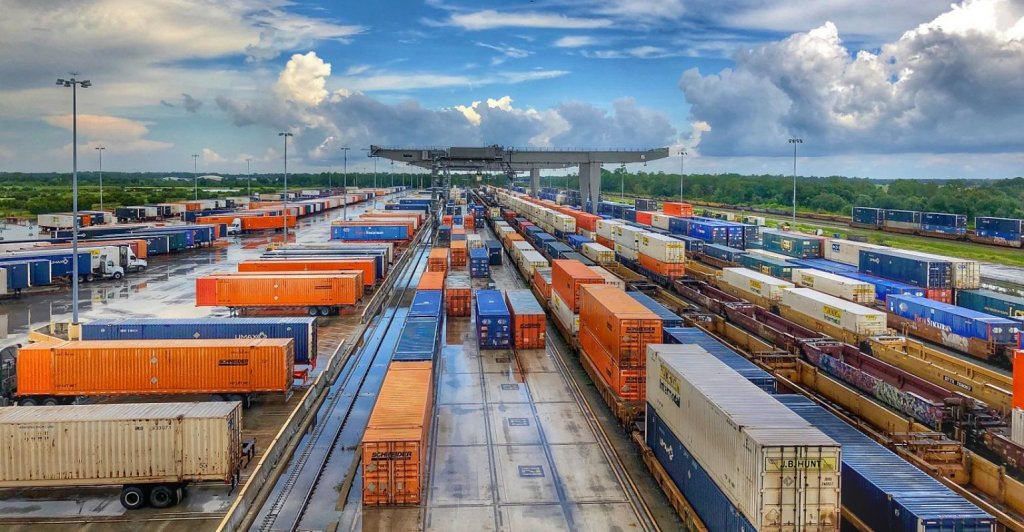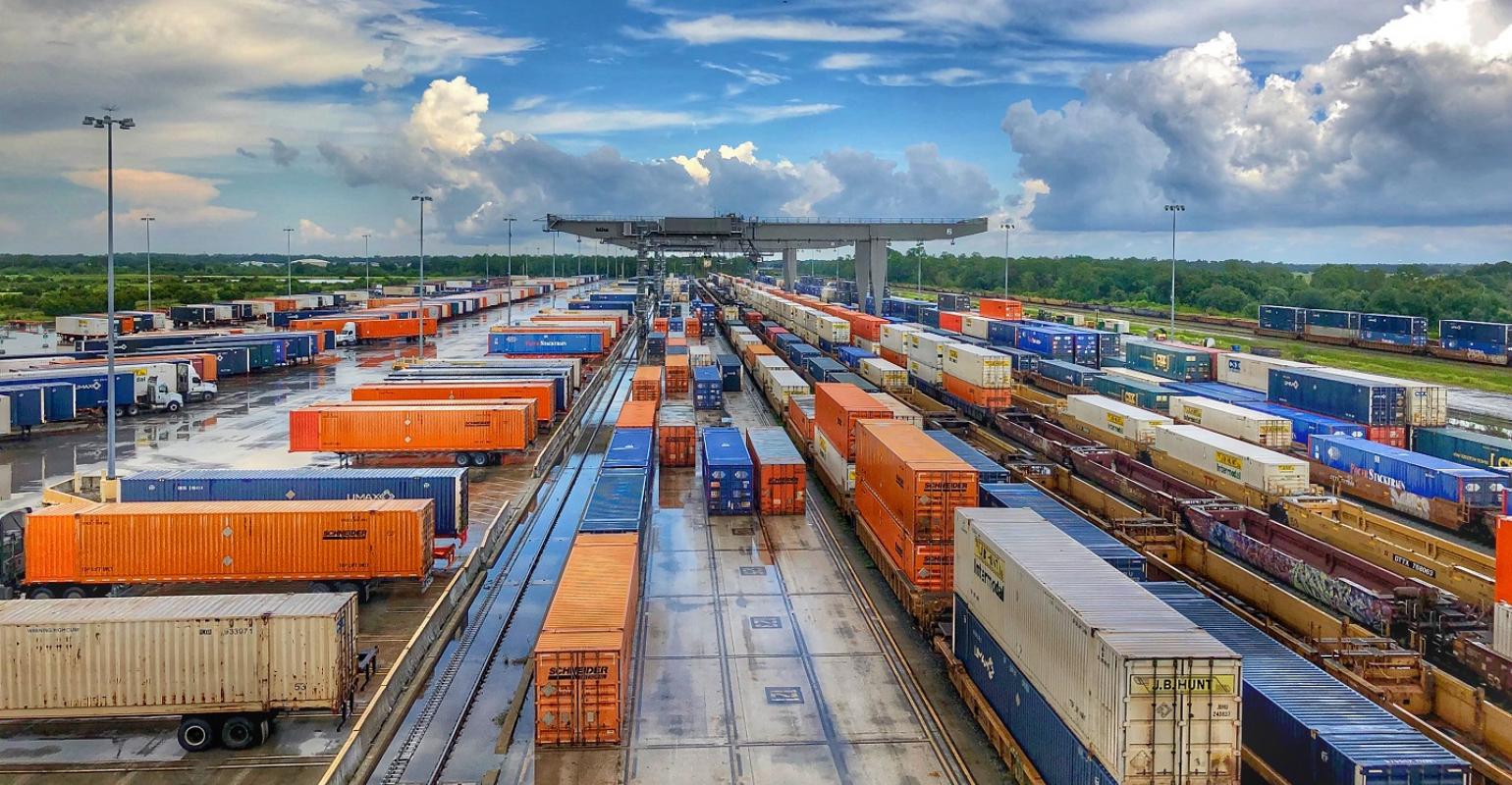 Labor Shed
Adding employment opportunities in fast-growing industries can help with the "labor shed," defined as "where workers work and where workers live relative to a user-defined selection area," said Gary Ralston, managing director and owner at SVN | Saunders Ralston Dantzler Real Estate. "Clearly this is a tool to help identify potential pools of workers who would be available for work in the defined area."
According to the May 2021 report, 227,156 workers were employed in Polk County and 266,148 workers lived in Polk County. "Of the workers who lived in the county, 130,766 workers (49.1%) were employed outside the county," Ralston said.
"This should be attractive to businesses seeking to expand or locate in Polk County," he said. "There are over 100,000 available workers who should be attracted to an opportunity to work closer to home."
The more than 200,000 workers who commute either way "clearly presents a traffic problem for Polk County, perhaps every day," he said. However, "if we continue to attract new businesses to Polk, as well as growing existing businesses, Polk County will reduce commuting and reduce the impact on our transportation (roads) network."
Sean Malott and his team agree, "our available workforce within Polk presents an incredible opportunity for new and expanding companies," Malott said. "Polk is Florida's Best Place for Business and we have the talent companies need to succeed."