Go back to

Blog

page.
Economic Development Leaders: Marc Hoenstine, Duke Energy
First in an occasional series
Marc Hoenstine headed to Florida State University with one goal in mind: To become a psychologist and help people. When he realized that wasn't what he envisioned, he decided to parlay his love for Germany and his fondness for languages and history into a degree in international relations.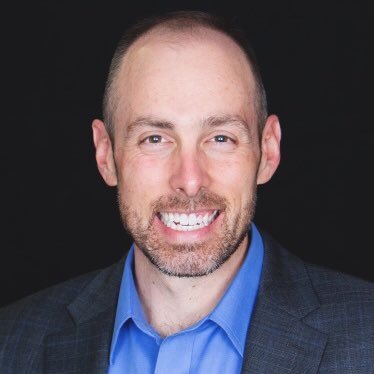 He hit the sweet spot, graduated with a bachelor's degree in international relations and a minor in German — and hasn't traveled since. Instead, he holds onto memories from an exchange trip to Germany in high school and a biking trip to Germany, Luxembourg and Belgium while he remains firmly planted in Florida.
As the director of economic development for Duke Energy Florida's 35-county service area, he uses skills he's attained through the years to retain and expand existing commercial and industrial business, as well as attract new companies to areas Duke serves.
Before working at Duke, Hoenstine worked in economic development for Progress Energy, which Duke bought in 2011.
He turned to the energy companies after starting his career with the Florida Department of Commerce and Enterprise Florida, jobs that he looks back upon with fondness.
He took an internship with the Department of Commerce after graduation to gain experience, to have something to put on his resume, he said. He worked for free until a position opened up. Then, just as he started moving up the chain, the Legislature eliminated the department and its 300+ employees, he said. Enterprise Florida interviewed many employees and offered him a position, which led him back to his hometown of Orlando.
There, he learned how to manage projects and work with clients. "It taught me a great appreciation for the state and all the different things we have to offer," he said. "You may get a project and it's a great fit for a certain part of the state, and learn about the assets that region may have, assess the client's needs and try to match them up."
He learned not to sell a coffee mug to someone who doesn't drink coffee, he said, sharing a quote he heard from a colleague.
He asked many questions back then and was fortunate to have mentors who took the time to answer them. "That's what we need more of — patient mentors. People who will go to the Nth degree to answer your question and be there for you. That was so invaluable to me."
At the Department of Commerce, Burt Von Hoff taught him to have a system in place. "He had all the answers, such a way with people. He could explain things in such a tactful and diplomatic way."
At Enterprise Florida, Roger Miller, who had been in the industry for a long time, "had a story for every situation you would imagine. I would call and tell him my problem. He would tell me a story, and the story would give me an answer. He was always patient with me. I learned so much from that process."
At Duke, his current boss, Stu Heischman, has taught him to have a passion for what you do. "He has a way to get other people passionate about it, too. It's appealing to me, to get someone fired up, not just about your goals for the year, but the mission you're on."
He's also learned a thing or two from people he doesn't want to be like. "Looking at the negative I've learned something positive. I learned that I need to show people I care about them as a person, that I'm interested in their lives. I need to give people feedback, especially employees working for me. I need to reward them when they're doing something great and talk with them if they need to improve. I need to be transparent."
Those who have not mastered how to lead with authenticity have inspired him to learn to be great at it. When he was 22 or 23, he talked sarcastically to a boss, who told him he was too young to be cynical. "It was great advice," he said. "Some mentors don't want you to make the mistakes they made."
Landing A Job in Economic Development
Working out of Winter Garden, Hoenstine oversees economic development for Duke in Polk County, where the people are down to earth, he said.
"These are people who you truly feel like they care about me. They care about my well-being, their community's well-being. They are working for a greater thing. That's inspiring."
Even though Duke serves only the east side of Polk County, it sees opportunity in the entire county, which is the fastest-growing for Duke, he said. "We deal in sites. We match up clients with a product, and the product Polk County has, all these sites with different features like workforce, rail, interstate — there are a lot of different things going on."
Polk County has been a leader in economic development for a long time, which is why working with the county, the cities and the Central Florida Development Council is easy, he said. "It's second nature to them. When you work with a partner like that, it makes it exciting for everybody. We know we will compete well. We're clicking on all cylinders."
Florida Economic Development Council
Hoenstine's just as passionate about the Florida Economic Development Council, which he chairs. The FEDC is a professional association designed to help elevate and educate its membership. "Members can learn best practices, get up to speed on industry trends," he said.
It also advocates for various issues. Right now, economic development incentives are critical, he said. Last spring, the Legislature let the Qualified Tax Incentive (QTI) sunset, even though it had a high return on projects. "Communities depended on it. FEDC is advocating to refresh QTI; it doesn't have to be the same program. We need a tool to help us be competitive. The other states we're competing with have those tools and much, much more. Florida has a lot going for it, but we need something to get us over the edge on these competitive projects."
Involved with FEDC since the late 1990s, he said the organization "provides opportunities to connect, which can lead to personal and professional growth. This is the organization that has really been a place for us to come and continue mentorship, learn from one another, think of strategies together. We learn from each others' successes and failures."
Off the Job
Married for 22 years with two children, a 17-year-old daughter and 15-year-old son, Hoenstine lives in Windermere. Although he won't commit to staying in Florida forever, he said, "I feel like there is a lot of work left to be done here."
When not working, he likes to ride his bike, which he does for 50 to 60 miles a week. "I find some of my most creative times are when I'm on my bike. I put a problem to solve, an idea on the record player in my mind and get on my bike." And he often finds success, he said.
He loves to play racquetball, "but no one plays it anymore," he said, describing the game as "chess on the court."
And he said he's a "serial hobbyist. I get something I'm interested in, do it, move on to something else." But genealogy — "a mystery you're trying to solve" — reading and theology will always be there. "Studying and learning as much as I can about God. That's one thing I will never exhaust."