Go back to

Blog

page.
Economic Development Leaders: Nick Plott, TECO
Third in an occasional series
Nick Plott likes working for a company that cares about its customers and employees, innovates and continues to make advancements as times change. Those are just a few reasons why he's spent the last 11 years working for Tampa Electric (TECO) and People's Gas in Polk County.
A graduate of Western Carolina University with a bachelor's degree in business administration and law, Plott joined TECO as a compliance and performance analyst in 2010. Seven years later he became the regional manager for external relations. One of his favorite parts of the job is working with the local economic development councils to attract new industry.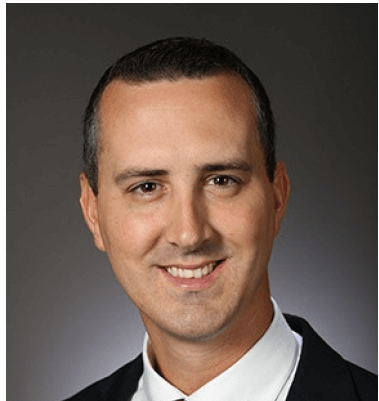 "It's the tangible fruits of everything else we do in our department," Plott said. "Government and community relations are laying the foundation for these big projects that come down the pipeline. There's no rhyme or reason when they come, but you want to be ready when they do."
He applauds his economic development partners, including the Central Florida Development Council, and works to keep the lines of communication open. "That's why I attend city commission meetings and that's why we do these touchpoints throughout the year, so when a Florida Can comes to town, we are at the table and not only facilitate a keystone project for our community, but it's one of our bigger customers."
Florida Can, which will produce millions of aluminum cans at its new Winter Haven facility adjacent to CSX and the Intermodal Logistics Center (ILC), "is a huge customer of ours to get online," Plott said. "Other than land costs, electricity is the second-largest cost on their monthly expenses."
With one company now locating in that area, it could attract other companies to either the vacant land or a spec warehouse with more than 100,000 square feet of space, Plott said. "There's a heightened level of enthusiasm for that area."
In Polk County, TECO serves about 95,000 customers in five municipalities. Peoples Gas serves another 5,000 to 6,000 customers in Lakeland. Both companies are part of TECO Energy, a wholly-owned subsidy of Emera Inc., which bought TECO in 2016.
TECO's Projects
Having recently completed building solar farms to generate 600 megawatts of solar energy — including sites at Lake Hancock and Bonnie Mine — TECO is in the midst of adding 600 megawatts more, and they are looking in Polk County for sites because of its available land. The company is under contract for land at SR 60 and County Line Road.
At some point in the future, Plott said, the company hopes to receive all its power and electric from renewable sources. That helps customers, who have not jumped on the solar bandwagon because of the costs involved. But as the price comes down, generating power through large-scale solar farms is no longer a pipe dream, he said.
"Now, it's cost-efficient, and on top of that, there are fuel savings," which means lower electric bills for customers, Plott said. If TECO has to buy coal or natural gas, they pass the cost to customers. "We don't make money on that, but there is an associated fee. But you take away that piece for solar, which is free from the sun. Over time, the more solar we bring into our generating fleet, that number will decrease. Hopefully, during our lifetime that number will be zero."
The 600 megawatts already online in West Central Florida provide enough energy to generate power to 100,000 homes.
TECO is also replacing streetlights with high-tech LED lights as bulbs burn out. The phased-in approach should be completed in two years. It's also close to upgrading all its customers to smart-meter technology, which benefits those who want to use its up-to-the-second readings to see how you use power within your home.
The Pandemic
Plott's been working from his Winter Haven home, where he lives with his wife and three children since the pandemic started. He said he's fortunate to work for a company that "isn't really affected by an up or down economy and is in a position where we can give back and help out."
TECO donated more than $1 million to support COVID relief, including $500,000 to its SHARE fund to help residents who need help paying their utility bills. Customers, employees and partners like the Tampa Bay Lightning all donate to the fund, which is administered by the Salvation Army. "During the height of the pandemic, even if you couldn't pay your bill, we did not terminate service. We were very sympathetic to the plight of most Americans during that time."
Some of the $1 million was donated to the United Way of Central Florida. "We are thrilled to be able to give to that campaign during these tough times."
The Future
"We continue to look for solutions into the future, whether on the electric vehicle front or alternative micro-grid generating solutions or a host of other things," Plott said. "We are slowly transforming from a power-generating and distribution company to technology company."
That's the direction Emera is heading, Plott said. The president of the company once said: "If you're not a tech company, you're a dying company." Emera, based in Halifax, Nova Scotia, is "very forward-thinking" and "on the leading edge." Its goal is to "green the fleets" and reach zero emissions as it produces power, not just to comply with government regulations but because it's the right thing to do, he said.
And that's what keeps Plott at TECO. The company's mission is the first reason he stays, he said. "We like it that people don't have to worry about what happens when they go to turn on their light switch. The power is there. I love the fact that we are a company that brings the most basic vital element of 21st-century living."
The second is the company cares about its employees and customers. The third: "I like that we're a good steward of the environment and our customers' resources." Solar power, for instance, doesn't use any water, critical during a water shortage.
Citrus growers have been selling their land to TECO, he said. "A lot of people want to sell us large tracts of land, especially large citrus farmers in Polk County. Their industry is tough — greening, obstacles. We make them right for a multigenerational investment. Our solar is less intensive to earth than the groves were — no chemicals, water, paving. We drive posts right into the earth, and in another 30 years, when another energy source comes along, we can pull up the posts like we were never there."