Go back to

Blog

page.
Farnborough Air Show: Attracting Aviation and Aerospace Companies
Florida will be well represented at the Farnborough International Airshow in July. The Central Florida Development Council is joining Enterprise Florida to attract aviation and aerospace companies to the region and the state.
Continuing to put Polk County on the international stage within the aviation and aerospace industry, Javier Marin, the CFDC's vice president of business development, will represent Polk County's economic development agency in promoting Central Florida as a global destination for aviation and aerospace, one of the county's targeted industries and a strong growth sector for the county.
Goals for the Farnborough Airshow
"What we're hoping to achieve again this year is being exposed to different manufacturers and aviation/aerospace-related companies. We continue trying to develop the region as an aviation hub," Marin said. The county's four local airports are expanding in various ways; at Lake Wales' airport, for instance, a businessman is building four hangars to house jets. "As we build upon our existing assets, we're going to be seeing a lot more in terms of executive aviation," Marin said.
Polk County's four airports provide an economic impact of nearly $2 billion, offering all the advantages of metro airports without heavy traffic and high costs. They host close to 700 aircraft operations a day on runways longer than 4,000 feet, mostly in ideal weather conditions. Those airports and their niches are:
Lakeland Linder International Airport is attracting businesses to serve the growing warehouse and distribution center, as well as service the aircraft that fly in and out.
Bartow Executive Airport provides critical support for disaster relief and emergency staging during disasters.
Gilbert Airport in Winter Haven offers fueling and maintenance facilities to accommodate pilots who train there.
Lake Wales Municipal Airport is known for aerial sports, including skydiving, parachuting and recreational glider activity.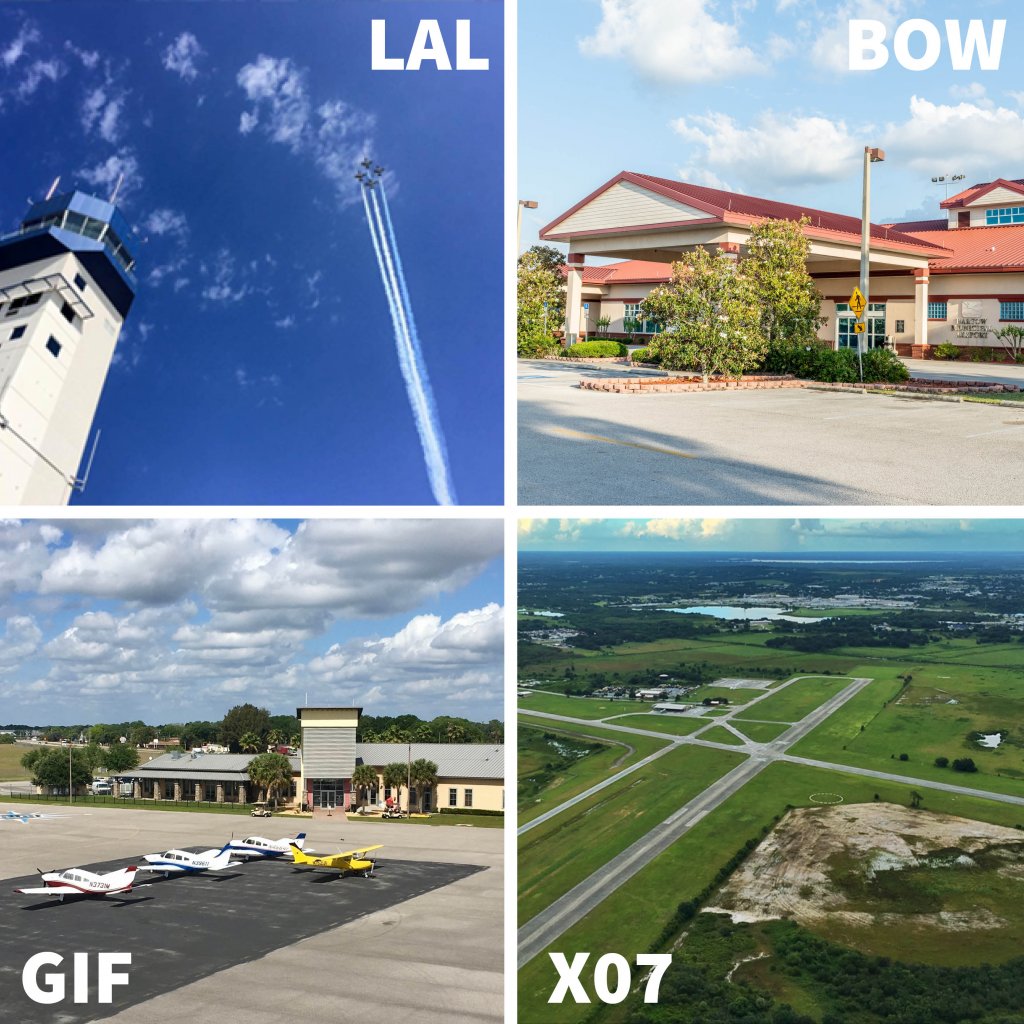 Pair growth and opporunity with Polk's robust aviation education programs and it's clear that aviation is expanding. "With the Central Florida Aerospace Academy and Polk State College and Southeastern University's programs, we have the talent pipeline that is needed to ensure aviation businesses succeed. We continue having students and graduates from local programs who are being hired to serve this growing industry. Additionally, the Aerospace Center for Excellence recently announced the opening of ELEVATE, an aerospace and logistics incubator."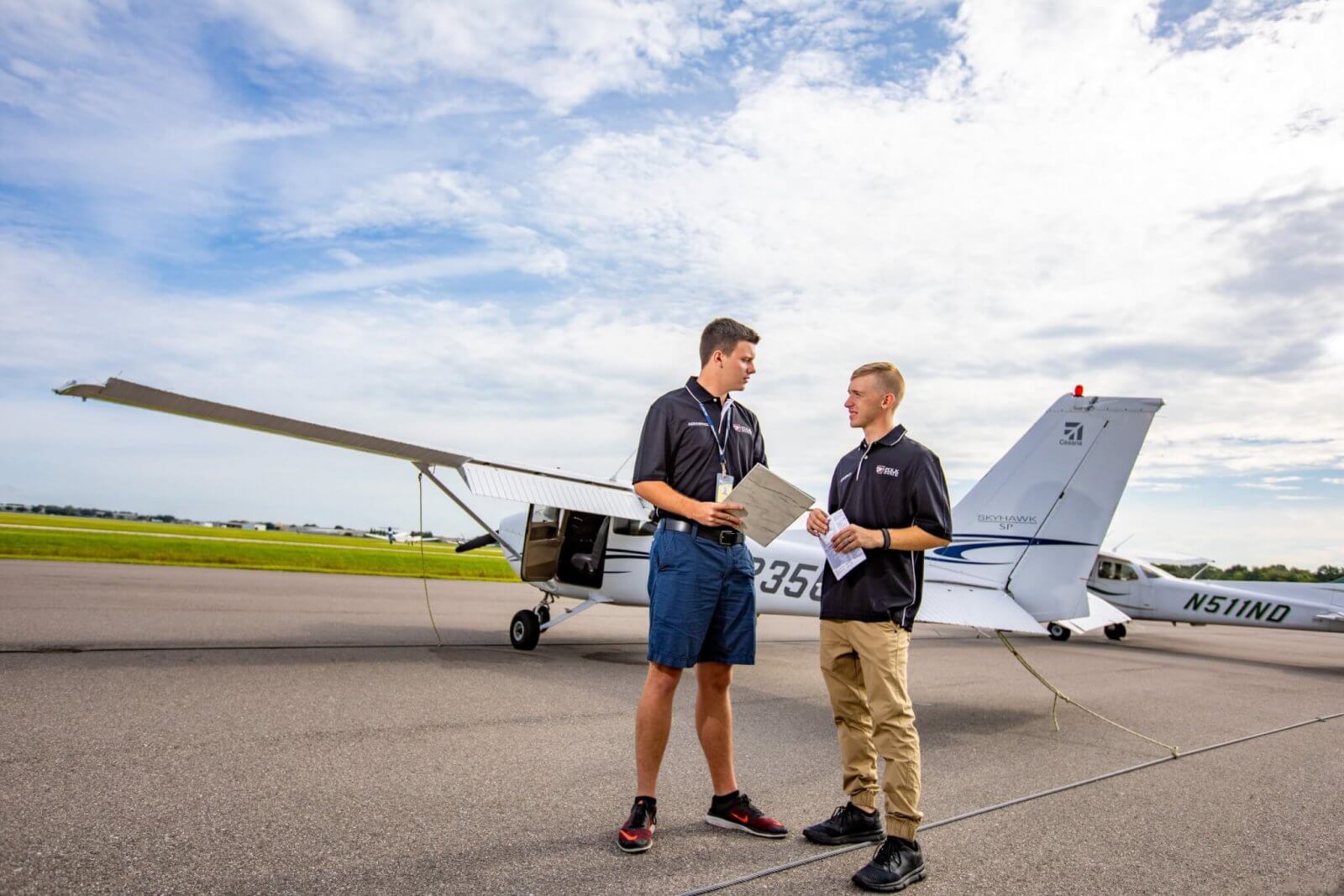 Click here to learn more about aviation education in Polk County
Polk County is also home to several companies that support the aerospace industry as well, he said. "As we continue trying to entice additional companies to come to Polk County and build the ecosystem that will be supportive of aerospace in the mid to long term, we will soon be able to become an aerospace hub."
Joining Forces to Attract Aviation Companies
Recruiting efforts at the 2019 Paris Airshow resulted in interest from a company that leased space at the Lake Wales airport to build flight simulators. But COVID hit before the company could hire staff here.
"The idea is to continue enhancing international relationships," Marin said. "This is the second time the CFDC has joined Enterprise Florida on their pavilion. We will officially be part of the Florida delegation. The quality of the list of companies Enterprise Florida has access to – and matching it with our own data sources – means we are going to be able to have more targeted conversations with companies that are looking to move to the U.S."
Working on its own, the CFDC is developing a list of target companies – meeting and shaking hands with their representatives – as they begin building interest in Florida. "Working with Enterprise Florida means anyone looking specifically at Florida is an opportunity. Those companies are going to the Florida pavilion, and being there, being part of the conversation, will give Polk County and its partners more access to companies interested in establishing an operation in Florida."
In addition, Enterprise Florida has a group of representatives in Europe, and they all will attend the Farnborough airshow, Marin said. "They have clients they are already talking to – or prospects. We will get to present Polk County as an option during the air show."
The Future
There has been movement in the aviation and aerospace industry in Polk County, Marin said. "Lakeland Linder International has recently been named the 4th busiest cargo airport in the state. We have a growing interest from companies supporting aerospace and a talent pipeline equipped to further these industries."
Continually airport upgrades and additions to facilities, investing in infrastructure, makee site ready opportunities for new and expanding businesses Marin said. It is risky and expensive to build spec space at the airports, but that's needed. "Companies wanting to move consider speed to market a competitive advantage and want to be able to move into airports in months, not years."
"As our airports plan for future growth, new and expanding companies are looking for land or spec space available for their growth. Recently we had an interested company looking for 150 acres on airport property. This helps illustrate what type of infrastructure improvements are needed," Marin said.
What Comes After the Farnborough Airshow?
With close to 700 total aircraft operations a day, offering all the advantages of metro airports, without the heavy traffic and high costs of major metro areas, Polk County's aviation sector is soaring. Polk offers proximity to major infrastructure access points including the Orlando International Airport, Tampa International Airport, Lakeland Linder International Airport and three regional airports within the County propelling our competitiveness in aviation and aerospace – meaning expertise and efficiencies for companies looking to grow.
"Our next goal is to look more into unmanned vehicles, into air taxis, and find partners for our existing stakeholders, universities and existing companies," Marin said.