Go back to

Blog

page.
Florida Poly and CFDC Partner on Business Resiliency Series
Business resiliency and recovery takes commitment, resources and time. It is a subject in which there is always something to learn.
Building upon enhanced business resiliency services of the Central Florida Development Council and a long-standing partnership with Florida Polytechnic University, the two are pleased to present a Minority and Small Business Resilience series to provide relevant information to help owners become more competitive in the marketplace. The free webinar series runs from March 30 to Nov. 30.
Click HERE to register.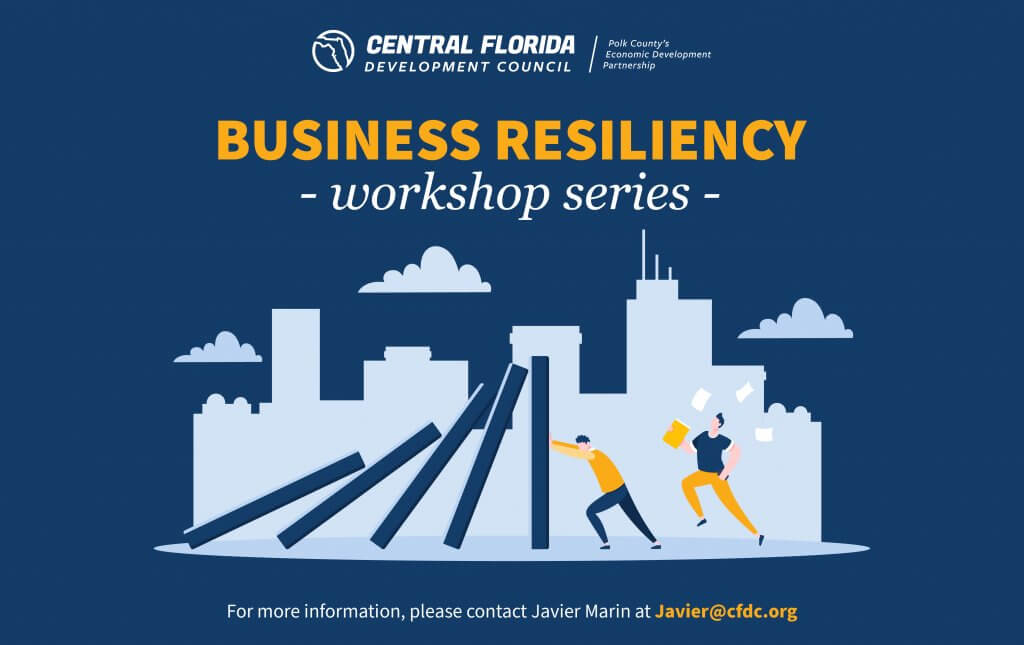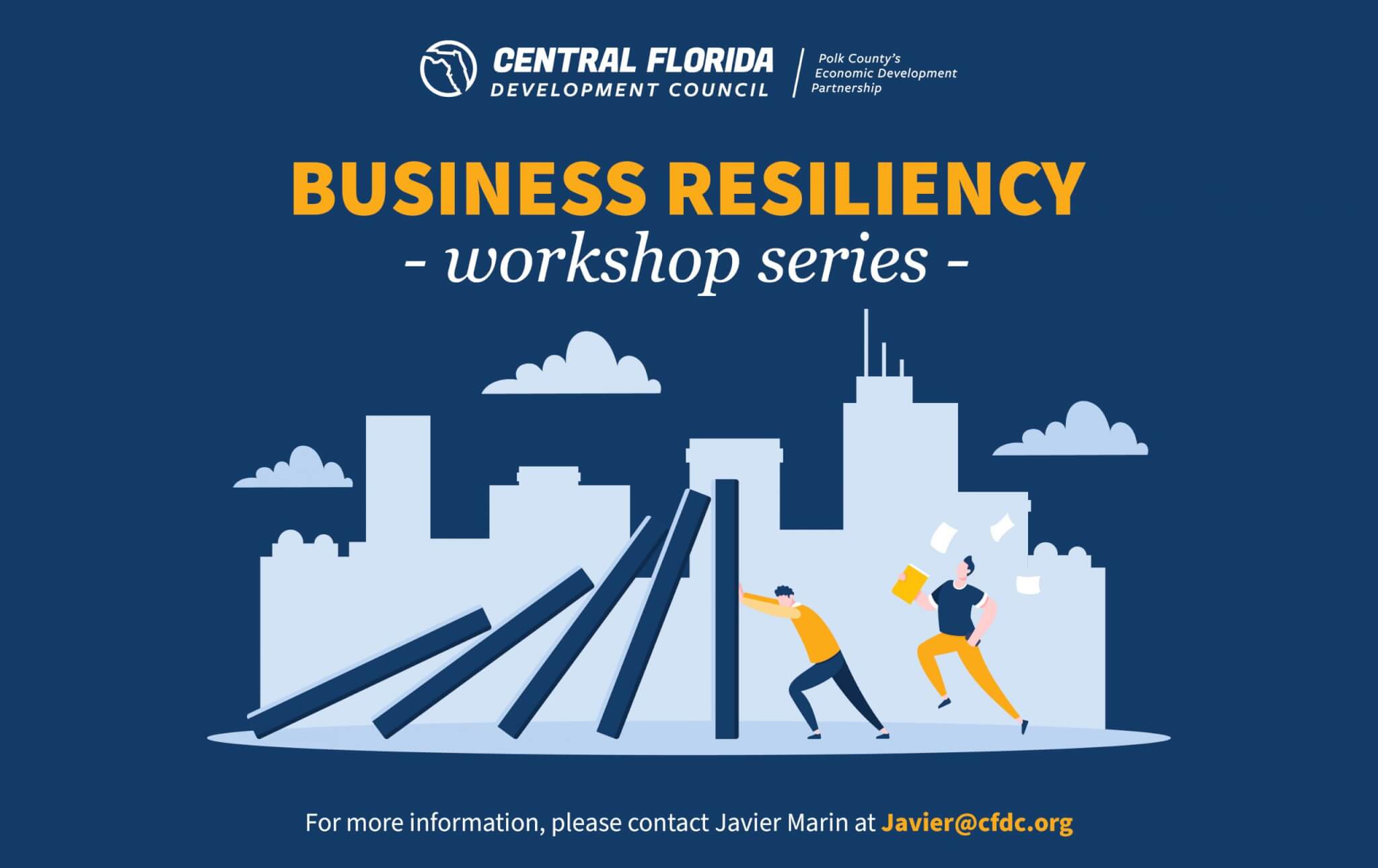 Topics for the sessions, offered from 10:30 a.m. to noon, include: 
business resiliency

business financing

business growth and expansion and

marketing and business continuity.
Participants are encouraged to attend any and all sessions to learn about areas deemed critically important to all businesses. One-time registration will allow attendees to participate in all sessions. 
As the new assistant vice president of Florida Polytechnic University's Office of Diversity and Inclusion, Rick Maxey is examining how the state's newest university does business and what kind of business it does with underrepresented companies. He knew he couldn't look at it in isolation, so he started talking with small business owners to find out what might help their businesses become stronger.
Javier Marin, senior director of Business Resiliency and Global Trade at the CFDC, said the CFDC got involved in this series because it realized during the pandemic that many Polk County businesses were not fully prepared to handle disasters or emergencies.  
"As a result, we made the decision of investing more time and energy in supporting business education in relation to emergency preparedness and response to help them be more resilient," Marin said. "Additionally, businesses that are resilient are more likely to grow and expand, so we want to ensure that we help create the environment in which they can thrive."
Through the series, the CFDC and Maxey "are looking to convey a sense of urgency for business owners to contemplate business planning and emergency planning. Businesses that plan are more likely to know how to operate and act before, during and after a disaster or emergency. They are also more likely to survive and even grow post-disaster," Marin said. 
Marin will lead several sessions, including those on marketing nationally and internationally. "Growth and increased sales are a result of solid planning and demonstrated resilience. Companies looking to expand need to plan their domestic marketing strategy and should, in some cases, explore international sales opportunities because we live in a global economy."