Go back to

Blog

page.
Lake Alfred is Growing but Aims to Keep Small-Town Feel
Natural beauty and growth in residential, retail and industry are making Lake Alfred one of the places to be in Polk County.
"We have a great community that is surrounded by the natural beauty of lakes, wetlands and preserved land. It has a perpetual influence and inspiration on the community, and it is something that we really identify with and want to preserve," said City Manager Ryan Leavengood, who has been the CEO of the city since March 2012.
The city is also seeing redevelopment in the downtown area, Leavengood said. "Ace Hardware and 7-Eleven are providing retail and consumer options in town, and we see this trend continuing as additional development occurs. The city has also instituted a façade grant program to help existing business owners make improvements to their buildings."
New retail outlets, commercial development and the job growth that comes with them are following a growth spurt in the city, which saw its population increase to 6,400 people in 2020 from 5,015 in 2010, according to the U.S. Census Bureau.
"Recent growth has been spurred by our proximity to Interstate 4 and Orlando as the development trend of the past decade has continued from ChampionsGate to U.S. 27 and down to us," he said. ChampionsGate is a city along I-4 in nearby Osceola County. 
Even with the growth, he wants the city to maintain its natural beauty, including conservation areas in and around the Green Swamp, he said. "As we continue to develop, this natural beauty will help to buffer us and maintain ourselves as a relatively smaller niche community in Central Florida."
To ensure growth benefits the city and its residents, "the City Commission recently adopted a new land development code designed to streamline the development process, providing flexibility while at the same time increasing residential subdivision design standards," Leavengood said. "The last code was from 1993 and was showing its age, especially in regards to residential development and things like breweries and food trucks, as well as home occupations."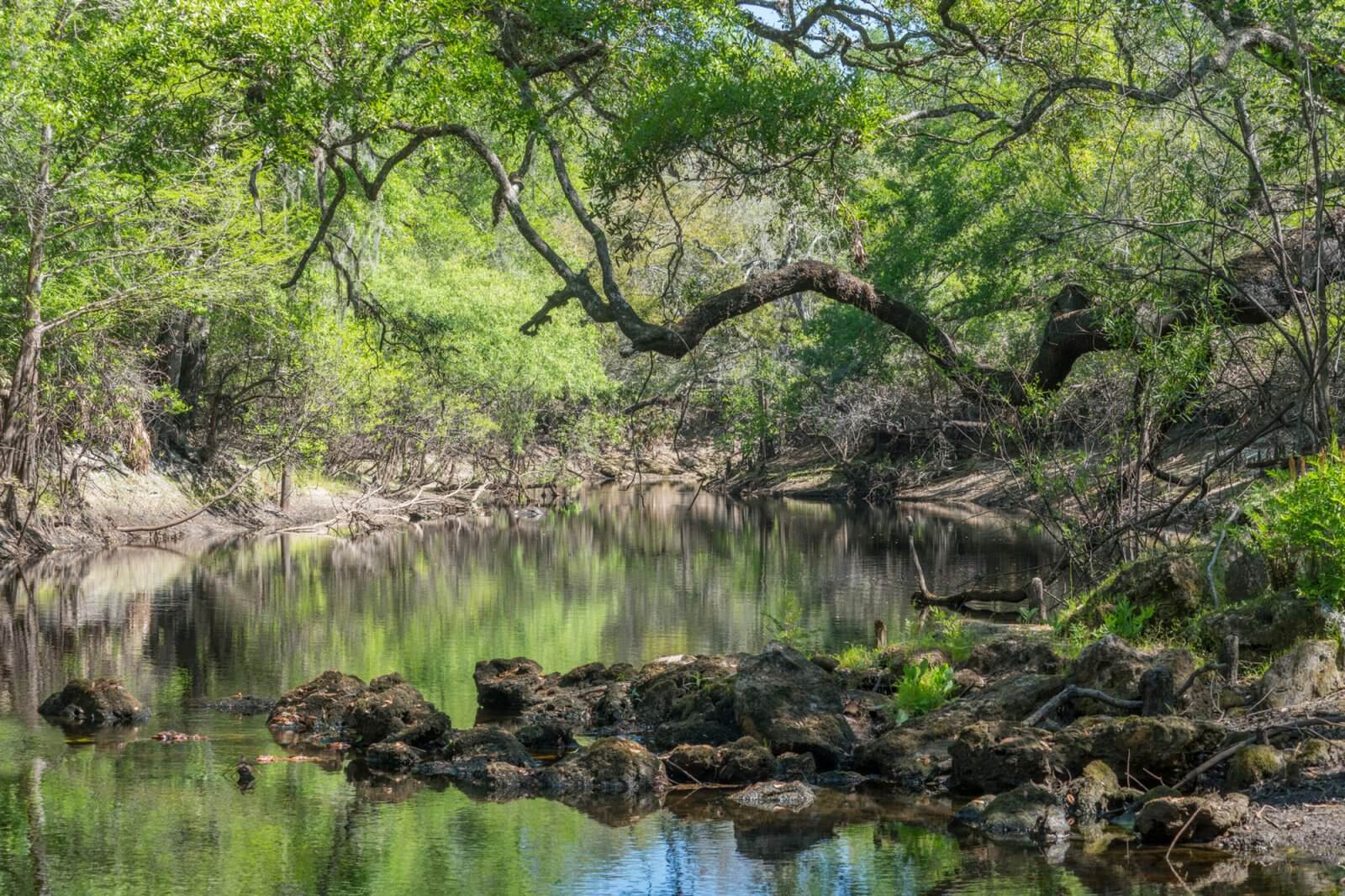 A New Government Center
With population growth comes the need for more governmental services. To address that need, the Polk County Board of County Commissioners approved the construction of the Northeast Polk County Government Center in March 2021. The 70,000-square-foot, $20 million facility being built in Lake Alfred will house some county operations, some services provided by the Polk County Tax Collector and two new courtrooms. Straughn Trout Architects is working on the project, which should be completed in 2023.
"The government center will be a hub for county government services in the largest growth area of the county," Leavengood said. "This will draw quite a few people into our area, especially along U.S. 17/92 between Haines City and Lake Alfred, which will create opportunities for additional support services and retail commercial development in Lake Alfred. The mayor and City Commission have recently initiated a process to include that area within the Lake Alfred 33850 area code to solidify the identity of that area with Lake Alfred and prevent confusion in the future as the area develops."
Attracting New Business
Leavengood said he uses Lake Alfred's location along U.S. 27 near I-4 between Tampa and Orlando – one of the largest regional markets in the country – as a selling point to businesses looking to move to Central Florida.
"Lake Alfred presents a ground floor opportunity for businesses looking to locate to a market that will rapidly grow in the years to come," he said. "Housing is still relatively affordable compared to the rest of the region, and combined with good schools and natural amenities, Lake Alfred is not only a great hub to do business from but a great destination for customers and employees. The secret is quickly getting out, though, and the price-point for entering into this market is only going to increase as others see Lake Alfred for the great opportunity it is."
Bud Strang knows the secret, which is why he's developing the industrial park where the county government center is being built.
"The industrial park is something that we have been anticipating for years, having provided utility services there more than 10 years ago," Leavengood said. "It's built to suit, so it really depends on what is looking to locate to the area." It also has rail access.
Challenges and Opportunities
Like many other cities in Polk County, growth poses the biggest challenge – and the biggest opportunity – in Lake Alfred.
"It presents the city with the opportunity to develop the downtown business corridor to provide goods and services that are now only found in adjoining communities," Leavengood said. "It also acts as an engine to provide quality-of-life improvements to existing and future residents through increased investment in our parks and recreation master plan."
That opportunity is exciting. But growth is also causing challenges that can't be fixed in a day or a month.
"The major challenge we are facing with growth is the congestion on our roads, which is related more to the growth around us than the growth that is specific to Lake Alfred," Leavengood said. "Ninety percent of the traffic coming through Lake Alfred is not local and is headed to I-4 east toward Orlando."
Therein lies another challenge. The main roads that are overcrowded in Lake Alfred are the responsibility of the county (CR 557) and the state (U.S. 17/92), somewhat tying the city's hands.
"As a smaller city, we do not have the budget necessary to financially move the needle to get these projects advanced," Leavengood said. "We are optimistic that funding may be available through recent federal infrastructure funding to advance the project, and we are continuing to communicate with FDOT (the Florida Department of Transportation) and the Polk TPO (Transportation Planning Organization) to advocate for these needed improvements."
Safety is an issue, he said. "Traffic counts have seen a steep increase during the last five years, which is causing safety concerns on U.S. 17/92 through town and has caused the county to advance the widening of County Road 557."
One project that should help is a "lane repurposing of the state roads through the downtown area to accommodate the additional traffic while improving pedestrian and local traffic."
That will entail:
Adding more traffic signals.
Restoring multi-directional traffic on Shinn Boulevard.
Converting Lake Shore into a local road that Leavengood said would become the city's "main street."
"Improvements at the intersection of Pomelo and CR 557 will be a part of this improvement and will be necessary to fully receive the benefit of the county's four-laning project on 557," he said. Pomelo is currently the bottleneck. "This needs to happen sooner rather than later, as additional growth for us and in the area will only exacerbate the congestion and safety issues."
The Future Looks Bright
By the time the Census does its next count in 2030, Leavengood said he expects the city's population to double to more than 12,000 people. It also will have "a robust and diverse downtown business district. Despite the growth, I see Lake Alfred maintaining its overall character as a relatively small town with a large reservoir of natural beauty."
By then, the city should have fully implemented its parks and recreation master plan, "providing high-quality recreational spaces for residents that fit within and don't compete with the regional amenities that are provided by other cities," like Haines City's Lake Eva and Auburndale's Lake Myrtle complexes.
For now, residents and visitors alike can take advantage of what the city has to offer, like:
Boating on Lake Haines and Lake Rochelle, which are connected to Winter Haven's Chain of Lakes.
Visiting the Mackay Gardens and Lakeside Preserve, part of 112 acres of preserved land complete with trails, lake views and the historic Mackay House. "It's a hidden gem within Lake Alfred that many people aren't even aware is there," Leavengood said.
Dropping by antique shops like Biggars and The Barn, the Lavender and Lace tea room and Gary's Oyster Bar, all "big draws to the area."
"The great thing about Lake Alfred is that you're in a small town but you have access to much larger areas like Disney, Orlando, Tampa. So even if you're planning a Disney vacation, Lake Alfred is a great place to be."