Go back to

Blog

page.
Local Broker Dean Saunders Wins National Award
Dean Saunders has earned the title of highest-producing land broker in the nation for 2020. His secret to closing a deal? When both the seller's and the buyer's needs are met.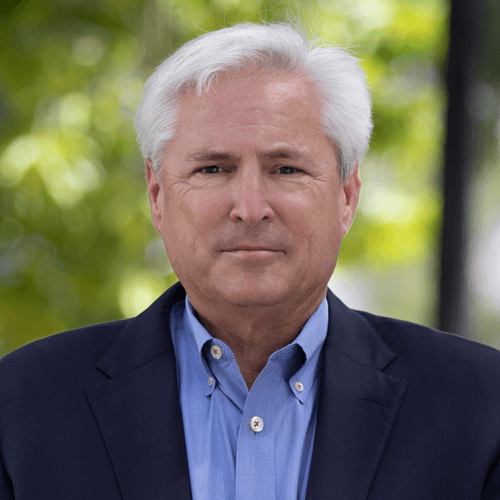 Saunders, the founder, managing director and senior adviser of SVN | Saunders Ralston Dantzler Real Estate in Lakeland, received the Realtors Land Institute (RLI) APEX Awards program's most coveted and prestigious award, the APEX 2020 Top National Producer. The award is given to the applicant with the highest overall qualifying transaction volume — Saunders closed more than $126 million of the combined $3.5 billion in 2020. It's the second time he's won the award in the four years it has existed.
"Dean has spent 35 years as a Florida land specialist. He has a passion for landowner property rights and conservation of property's natural resources," said Gary Ralston, owner and managing director of SVN | Saunders Ralston Dantzler. "Dean is also a pioneer in GIS Location Technology applications for Florida land. Not only is he recognized as the top land broker in the nation, but he is also known as the consummate land servant."
The former state legislator and aid to the late governor and U.S. Sen. Lawton Chiles is an eighth-generation Floridian who cares about the state, which is why he's specialized in agricultural and transitional land and conservation easements for 35 years. He opened his full-service land and commercial real estate brokerage in 1996 and now has 60 real estate professionals and 13 marketing and administrative staff members.
"Dean is an evangelist of the power of the marketplace and loves to broadly expose properties because you never can tell exactly where a buyer may come from. As he likes to say, 'I can't sell a property unless I tell people it's for sale," said Marketing Director Heather Celoria.
The agency generally uses a targeted approach to reach likely buyers, then supplements that with a broad approach to penetrate the entire market, Celoria said. The firm stays ahead of the competition in marketing, using drones and other new technology to video property.
"To date, we have logged almost 150,000 video views with nearly 1 million minutes watched. We even recently received an offer on a multimillion-dollar ranch property after the potential buyer saw the property video. She was so impressed by the quality of the video, the images of the land and the other information she reviewed that she submitted an offer without even visiting the property," she said.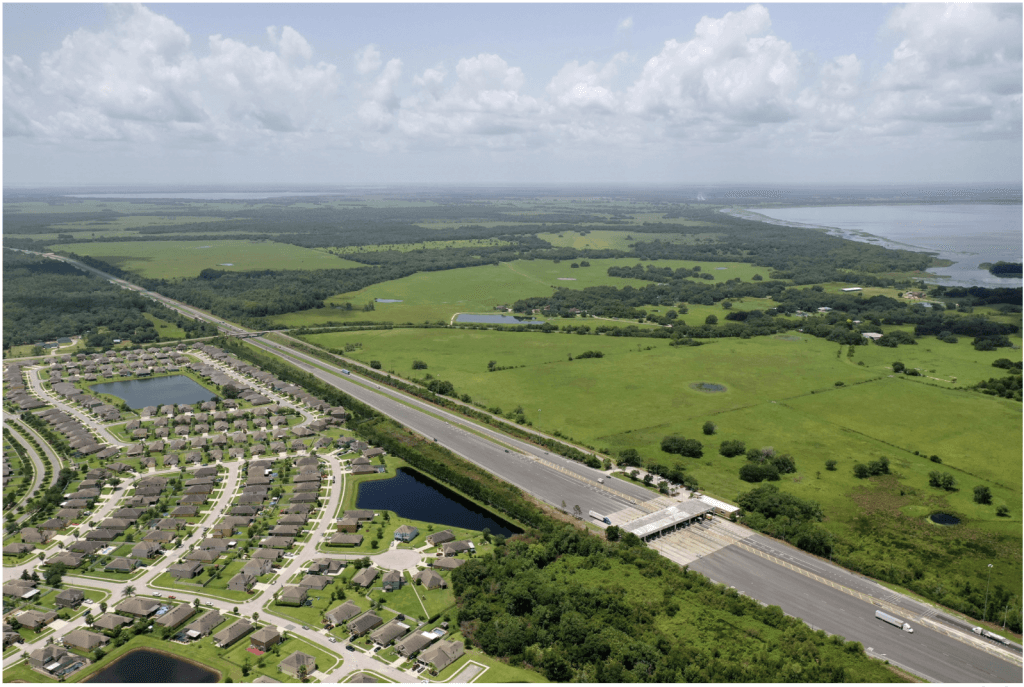 He's currently marketing Green Island Ranch, nearly 6,000 acres in nearby Osceola County. According to the SVN website, "This scenic property is incredibly unique due to its size, history and location within one of the fastest-growing regions in the United States and because it is an entitled mixed-use development for up to 17,000 residential units."
Saunders' Passion
Saunders' grandfather was a fisherman and his father a citrus grower, so it was no surprise that he got a degree in citrus from the University of Florida. But he also got his real estate license when he was a senior, a way to put the salesman that lurked within to work while helping preserve the state's land.
"We're one of those states that are just growing so rapidly that people don't understand a lot about our heritage in Florida. It's interesting to me and something I think needs to be preserved," Saunders said. "I think the state is unique; it's an interesting place. I don't really want to see everything developed. That's one of the reasons I'm so passionate about purchasing development rights."
In 2020, the sale of the Bluffs of St. Teresa along the Gulf of Mexico meant the most to him. Saunders brokered the sale of the 17,080-acre tract to the state of Florida for $43 million. He worked with The Nature Conservancy, which donated $2.25 million toward the conservation purchase.
Other Honors
Saunders and his firm have received numerous awards, including:
Ranking No. 210 on the Inc. 5000 Regional List: Florida. The regional list "represents a unique look at the most successful companies within the Florida economy's most dynamic segment—its independent small businesses," according to a press release.
Ranking No. 11 on the Tampa Bay Business Journal's annual list of the Largest Commercial Real Estate Brokerages in Tampa Bay based on transaction volumes for sales and leases in 2020.
Saunders will also be president of the national Realtors Land Institute in 2022, a commercial affiliate of the National Association of Realtors.