Go back to

Blog

page.
Location, Business Climate, Access to People Propels Polk County in the World of Logistics and Supply Chain
Polk County's strategic location, access to labor and consumers, advanced technology and favorable business climate make it a prime place for logistics and supply chain operations, attracting companies like Amazon Air. 
"Polk County is a prime example of real estate's often cited mantra, 'Location, location, location,' " said Grisselle Centeno, the David P. and Constance W. Lyons Endowed Chair in Logistics and professor of Supply Chain and Analytics at the Barney Barnett School of Business and Free Enterprise at Florida Southern College. "It is conveniently situated at the heart of the state of Florida. This allows easy access to major highways and airports, both critical considerations when selecting a base for hub."
In the middle of a state with 122,000 miles of highway, more than 3,000 miles of freight rail, six airports within 60 miles, and two international ports within 90 miles, Polk County affords companies access to 10 million people within 100 miles and millions more via the state's vast network of roads, rail, planes and ships.
"Amazon Air, specifically, relies heavily on Lakeland Linder International Airport, where they have a cargo sorting facility. And that's because from Polk County, most major cities, including Tampa, Orlando and Miami, are just a few hours' drive. This makes it feasible for distributors such as Amazon to access a dispersed clientele," Centeno said
Investment in infrastructure in the county helps, she said. In March 2023, officials broke ground on the Central Polk Parkway. It will extend about 6.5 miles from the Polk Parkway at Winter Lake Road to U.S. 17. The $257 million project is expected to reduce traffic and congestion. Additionally, it will improve connectivity in the central part of the county.
Those expectations are critical as Polk County's population inches upward. According to the World Population Review, Polk County's estimated population grew 1.64% to almost 762,000 from 2022 to 2023.
"Recent investments in the region's infrastructure, transportation networks and commercial zones make the progressive county an attractive place," Centeno said. "Overall, the combination of location, infrastructure and healthy growth trajectory make Polk County ideal for companies like Amazon Air to establish operations.
Amazon Air is gradually building up flight activity at three regional hubs, including Lakeland. Amazon also operates three warehouse and fulfillment centers in Polk County:
Two in Davenport at 305 Deen Still Road and 2841 Access Road.
One in Lakeland at 1760 County Line Road.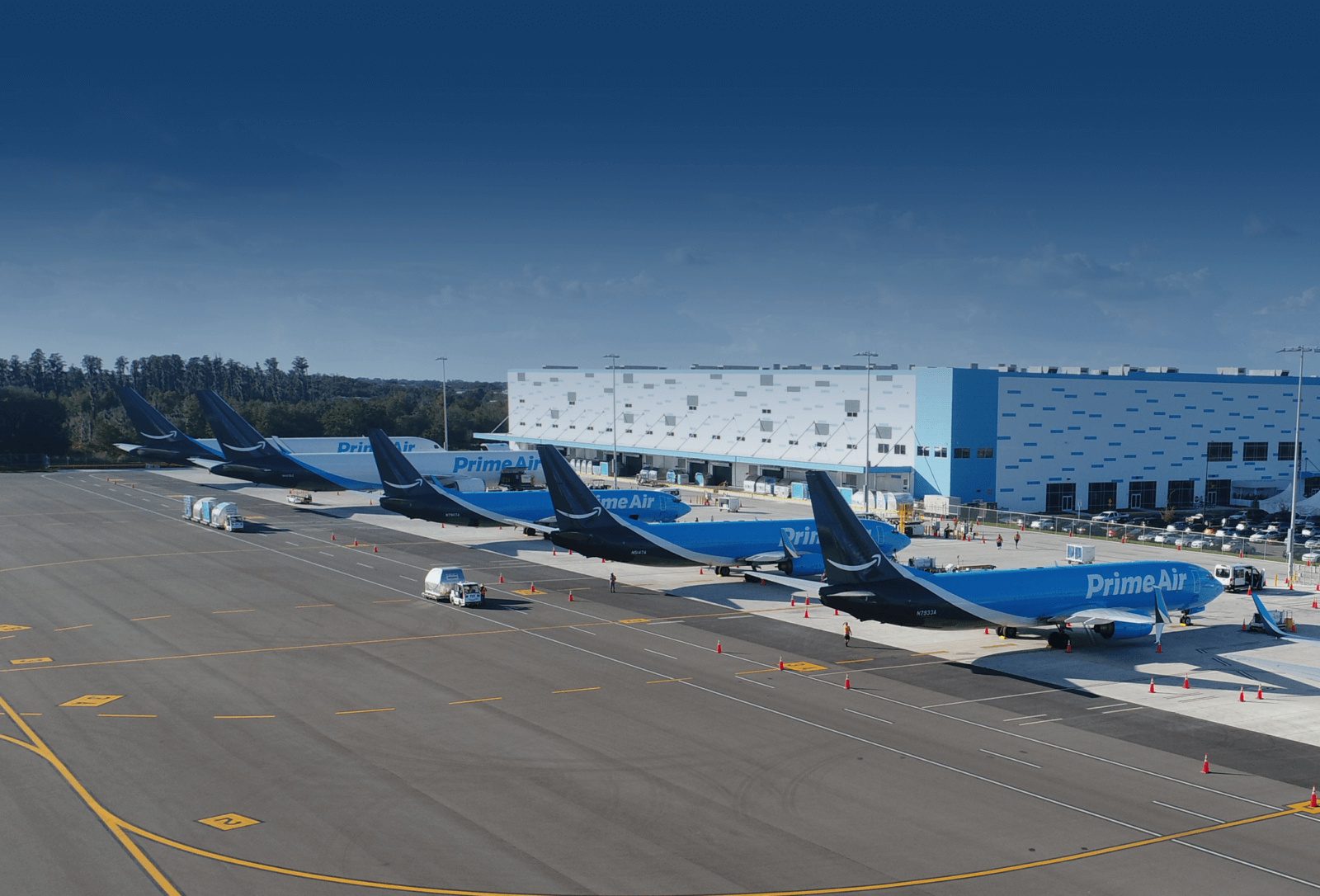 "In recent years, Polk County is gaining attention for its pro-business policies and incentives. This makes it a serious contender when a company is looking to expand, relocate, or, as the new generation calls it, rebrand itself," Centeno said. "Its strategic location and proximity to major markets allows organizations to efficiently serve a broad range of customers."
The county also has seven institutions of higher education. Thus, providing employees to fill the jobs that companies locating here bring.
"Polk County counts on a mature and skilled workforce that served for generations in the logistics and supply chain operations. This makes it easier for companies like Saddle Creek Logistics to recruit and retain top talent," Centeno said.
"Taken together, the favorable trifecta of Polk County's location, in-place policies and workforce talent make it an ideal place for organizations establish and prosper."