Go back to

Blog

page.
Logistics Contributing to Polk's Economic Growth
A career in logistics can range from truck driver or forklift operator to warehouse supervisor or corporate executive. Whatever the title, one thing seems certain: the field is a growing part of the economy in Polk County.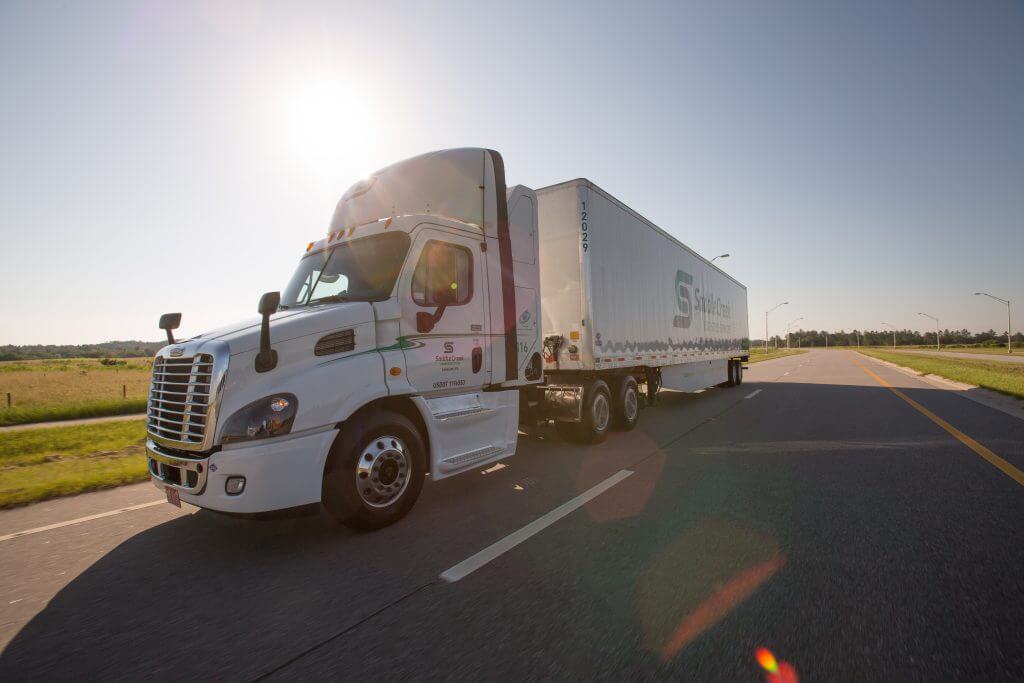 "Logistics is a growth industry that has proven time and again to withstand fluctuations in the economy and offer people the opportunity to learn and grow within that stable industry," said Helene Sanford, chief human resources officer at Saddle Creek Logistics Services in Lakeland.
"The industry offers a wide variety of positions in a wide variety of disciplines, and regardless of the type of work you are looking for, you will have the opportunity to enhance your skills in a team environment and know that you are playing an important role in our nation's economy."
Saddle Creek has grown since 1966 to be one of the largest family-owned third-party logistics providers in the country. It has 35 facilities from California to the East Coast, from Illinois to Florida.
Ridvan Gedik, an associate professor of Supply Chain Management at the Barney Barnett School of Business and Free Enterprise at Florida Southern College, said companies see Polk County as a logistics hub for several reasons, including:
Its convenient location between Tampa and Orlando.

The friendliness and understanding of federal and state agencies in the region.

Several private and state infrastructural investments.
"The more number of touches (transporting, stocking, restocking, order packing, etc.) on an inventory, the more costly the final product or service will be for the end-user," Gedik said. "Logistics and transportation are the first places companies look for cost reduction and operation efficiency maximization. Thus, Polk County is a natural candidate that offers a cost-effective alternative for those who are after excellence in their operations and final customer satisfaction. No wonder we see companies such as Publix, Amazon, IKEA, Walmart and many others are already established here."
Job Opportunities
A career in logistics can mean steady employment as companies continue to grow to meet needs. According to ZipRecruiter, a logistics coordinator can make between $24,000 and $45,000 while a transportation manager can earn between $53,000 and $130,000 a year, according to Glassdoor.
"The logistics industry has shown continual growth almost without regard for trends in the overall economy," Sanford said. "With an insatiable demand for goods, the need to move those goods through the supply chain and into the hands of businesses and consumers has brought about a large amount of innovation and, with it, the demand for people to join the industry."
Saddle Creek alone can have anywhere from 400 to 500 jobs open at any given time, she said.
"We seek a wide variety of candidates for our openings, from truck drivers to engineers to operational leadership positions and everything in between. In addition to the hourly roles that are always in demand in our warehouses and the continued need for truck drivers, the demand for professionals in support areas at Saddle Creek requires that we cultivate a perpetual pipeline of talent at all levels of our business."
Saddle Creek spends time with employees who are interested in staying with the company and moving up. It "has a great track record of developing and promoting people within the organization," Sanford said. "We have a set of values that guide us, and they include creating a supportive work environment and promoting performance and accountability. This is how we are able to grow as individuals and as a company. With so many new jobs created every year, the opportunity for advancement is great and the tenure of our associates continues to grow."
Sanford shared a couple of things she tells employees:
"Ours is a growing industry and it is vital to the long-term success of the economy. Regardless of economic times, there will always be a need for a supply chain to move the nation's products.

"The innovation and rate of change in the industry have never been faster or more technologically driven. That allows people to work in positions within logistics that might not have ever existed before and offered them the chance to challenge themselves professionally. I think a lot of people think of the logistics industry as only having opportunities to drive trucks or forklifts, and while those positions are critical in our industry, there is opportunity to do a lot of different things."
Future Outlook
The future of logistics can be bright in Polk County, Gedik said,
"The future really depends on how well we educate the next supply chain management and logistics talent here in Polk County," he said. "Modern companies are very much aware of the importance of logistics in satisfying the growing needs of modern customers. In our era, customers are so powerful and do not hesitate to slip away from one company that lacks any or combination of speed, quality, convenience and cost advantage to another. Logistics can very much alter the balance of these four factors for any company."
For instance, finding the right location for logistics facilities is a very strategic decision, he said.
"Proximity to market and suppliers, major highways, harbors, airports and rail stations will be highly desired when locating a distribution center or a warehouse," Gedik said. "Before making such an investment, a company must evaluate the availability and cost of land, climate, potential labor pool (very important for retaining great employees) and friendliness of governmental and state agencies toward businesses (i.e. incentives, laws, etc.).
"I believe Polk county offers a good deal of these advantages for the modern companies."