Go back to

Blog

page.
MADE Cultivates Strong Partnerships and Amplifies Clients' Voices
In 2017, business partners Michelle Ledford and Allen Reed seized a business opportunity they haven't looked back on since.
They acquired their former marketing agency, renaming Madden Brand Agency to MADE, a boutique branding and marketing agency in Lakeland.
"It was an opportunity to continue building on our own strong reputation, define our own brand and do things a little differently," Ledford said. They wanted to create a name that was "meaningful, memorable and provides a starting point for telling the rest of the story," she added.
When Ledford and Reed acquired the company, they also gave ownership interest to long-time employee, Cindy Joyce. MADE has five full-time employees and five extended team members who work with the core team on a regular basis.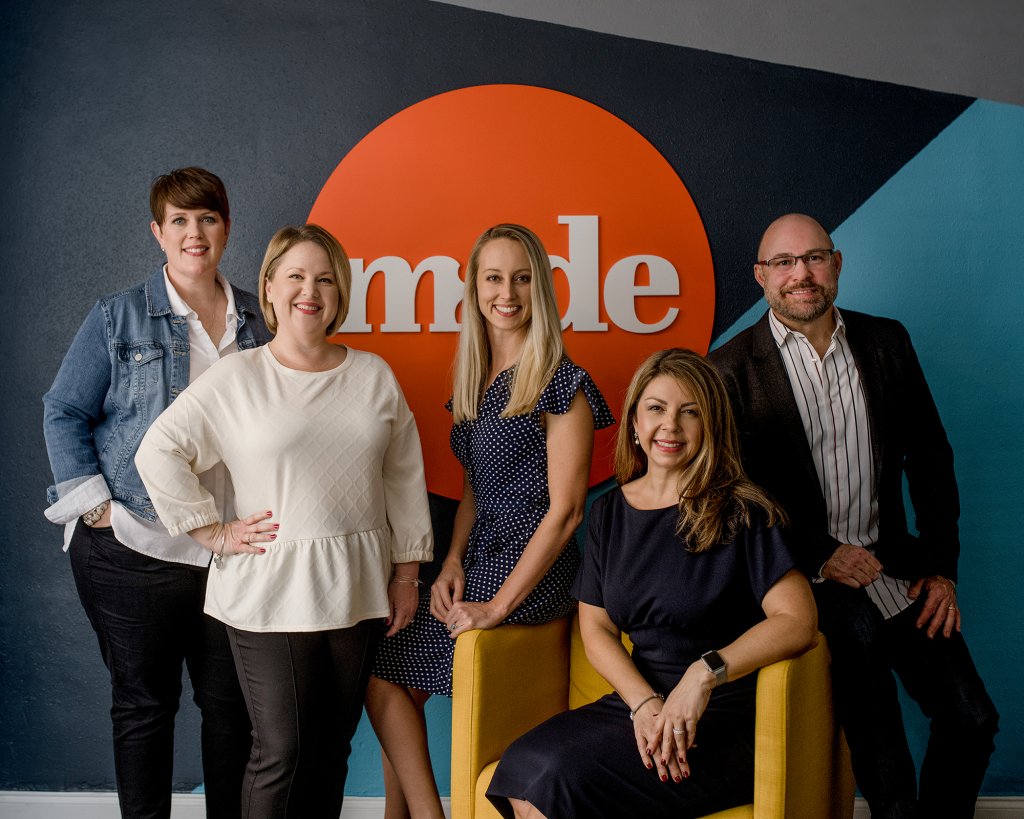 MADE's Services
The company's marketing services include website design, digital advertising, media buying, and strategic branding for local, regional, and national clients.
"As Lakeland continues to be a strong economic engine within Central Florida and the rest of the state, it's even more important for us to invest our talent and energy in helping businesses thrive," Ledford said. "We believe good businesses can become great brands with the right mix of savvy marketing and vibrant design. MADE is an award-winning team of accomplished strategists and clever creatives. When we pair our proven marketing and branding expertise with businesses that are determined to be successful, everybody wins."
Ledford said there are three things she likes most about being part-owner of the company:
The freedom to make their own decisions based on what they know is best for the team and clients.
Joining the ranks of creative business owners and being able to make their own mark on the local economy and community.
The chance to give back in meaningful ways.
"MADE has a history of giving back. I think any company, individual or group that contributes philanthropically or through volunteering is important to have in the community," said account executive Ashley Miller. "I personally love our annual Brandathon, where we offer pro-bono work to local nonprofits who need marketing and branding assistance."
MADE's annual 24-hour Brandathon helps local non-profits develop social media strategies, logos and more. This year, MADE helped the Boys and Girls, Lakeland Volunteers in Medicine and Talbot House, among others. Miller said this event gives MADE the chance to be connected to important groups making big impacts in the community.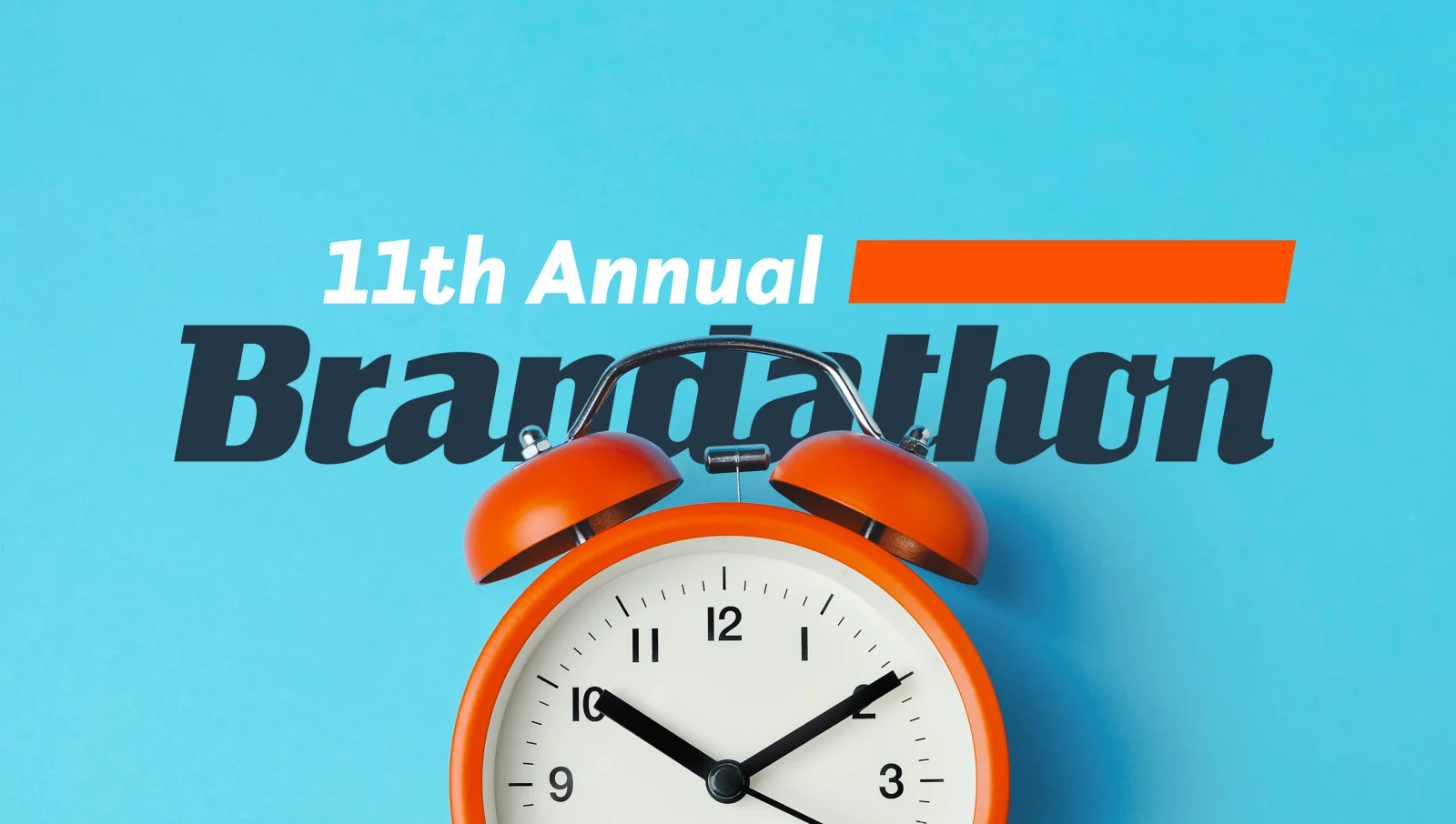 Setting Brands Apart
The company spends its time on the following core competencies, Ledford said:
Branding: 10%
Marketing: 15%
Digital: 10%
Media: 65%
Ledford said everything the company does is intended to be unique to each brand we are working with. "Our clients have to differentiate themselves from their competition," she said. "MADE is expert at helping them communicate their brand attributes through targeted messaging and design that connects with their audiences."
As veterans, they know how to analyze what their clients need, and "we never take a one-size-fits-all approach to our clients' marketing and branding," she said.
That's helpful to companies of all sizes that do not have expertise in each field in their marketing departments. "When clients partner with us, they gain access to an award-winning team … with proven marketing and branding expertise. Our proven processes put our clients on the most appropriate path for brand-building and business growth activities."
Although MADE works with clients across the country, it also works with many right here in Polk County. "We love working with members of our community. When a local business has profitable synergy between their operations, sales and marketing teams, we know that their success contributes to and enhances our economy. Helping them reach goals in their marketing efforts is especially meaningful when we get to watch and be a part of the process in our own backyard."
The best part of working at MADE is the people, she said. "We are made up of a group of individuals with a variety of experience and perspectives. Not only do we have fun together, we respect and trust each other. When we each bring our unique strengths to the table, we get to see our clients enjoy success, and that is very rewarding."
Ledford's Specialties Within MADE
Ledford, who is the president and principal of MADE, has worked in the advertising industry for 25 years. She was president of Madden Brand Agency for nearly nine years before creating MADE. She has a bachelor's degree in marketing from the University of South Florida.
"I've been living and breathing deadlines for more than 25 years. I learned early on in the advertising industry business that you will either thrive in this environment or crash and burn. I've been fortunate enough along my career to learn from an amazing variety of trailblazers – from some incredibly talented women early in my career to a diverse group of businesses, brands and peers," Ledford said.
She said she uses her business skills to help "clients make decisions beyond just marketing and advertising. On behalf of our clients, my focus is on marketing strategy, media planning/buying, digital marketing, inbound marketing, campaign development and data analysis. On behalf of MADE, my focus is on client services, new business development, community relations, operations and finances."
The USF Alumni Association recognized MADE as one of the 2021 USF Fast 56 — the fastest-growing USF alumni-owned or -led businesses in the world. She was also named the 2020 Businesswoman of the Year by the Lakeland Chamber of Commerce.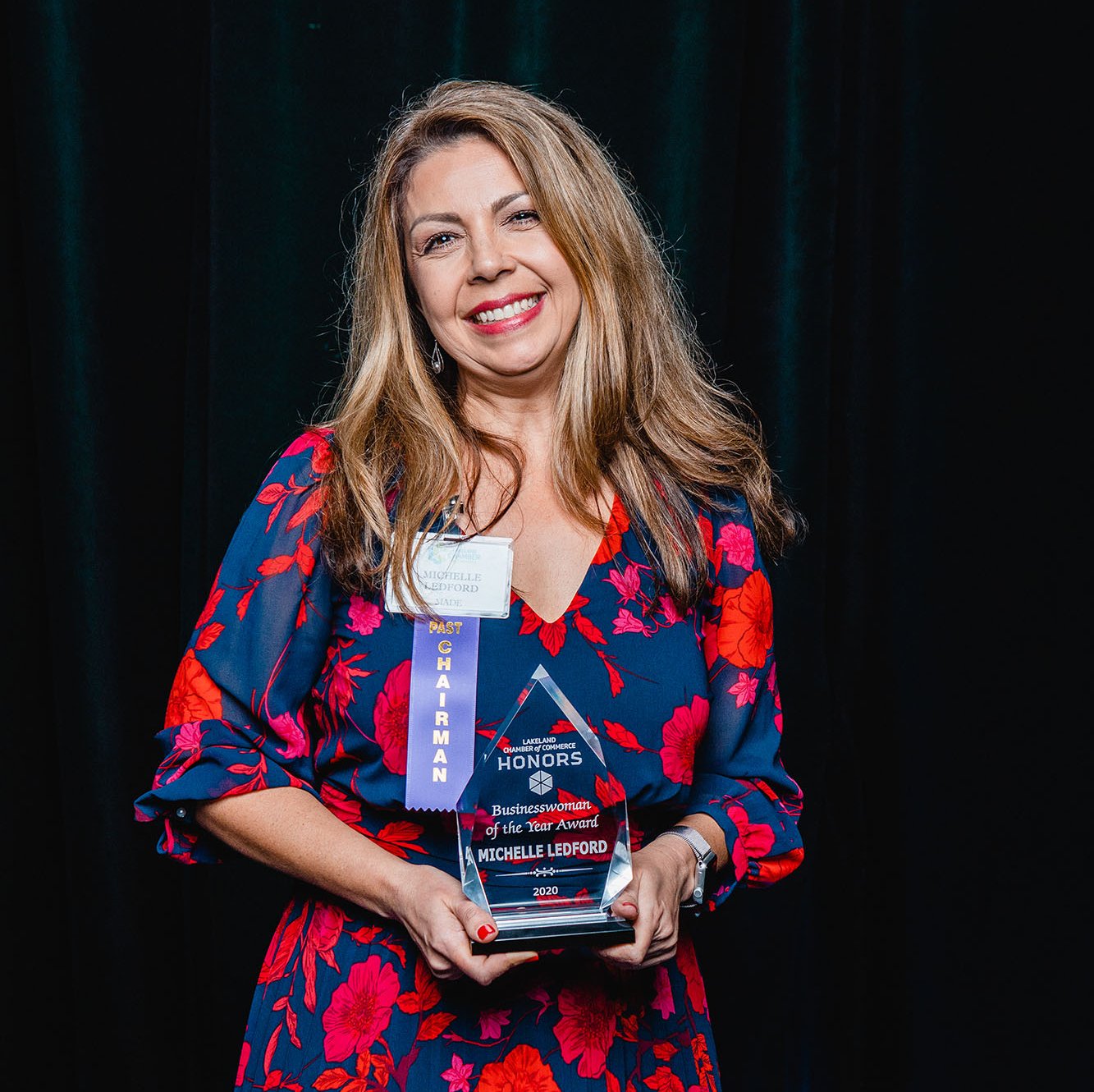 Reed's Specialties Within MADE
Reed, principal and executive creative director, designs, writes and leads MADE's creative team. During his more than 33-year career, he's worked for companies such as Publix, Saddle Creek Logistics Services, Anheuser-Busch, and Disney.
He received his commercial art degree from Tampa Technical Institute and started working for Madden Brand Agency in 2003.
Ledford describes Reed as a design fanatic, leading the creative side of MADE. "His core strength is helping clients visually communicate their unique brand personalities so they can reach the types of people that need their products and services."
Her partner is "skilled at logo and brand identity design, and his award-winning work can be seen throughout the county and beyond," she said.
Reed was named the American Advertising Federation (AAF) of Polk County's Ad Man of the Year. He, Ledford and Joyce have all won the coveted AAF Silver Medal Award, the highest award given by the organization.
"We are about as opposite as we can be, but that's what makes the magic happen," Ledford said. "Our strengths allow us each to focus on certain aspects of the business."