Go back to

Blog

page.
Multi-Modal Transportation Looks to Expand in Polk
Rail has played a significant role in the history of Polk County, transporting phosphate and other goods. Residents are eagerly await new rail services for commuters.
The future of rail in Polk County may be changing as SunRail, a commuter rail systems explores expansion into Polk and as Brightline. 
In April 2023, Brightline Orlando announced it will open its station at Orlando International Airport in summer 2023. The station currently connects Orlando with several stations in South Florida, specifically Miami, Fort Lauderdale, West Palm Beach, Boca Raton and Aventura.
Leaving Orlando on a non-stop train to Miami that could travel up to 125 mph will take just three hours. With 16 departures a day, passengers will have plenty of opportunities to reach South Florida without driving or flying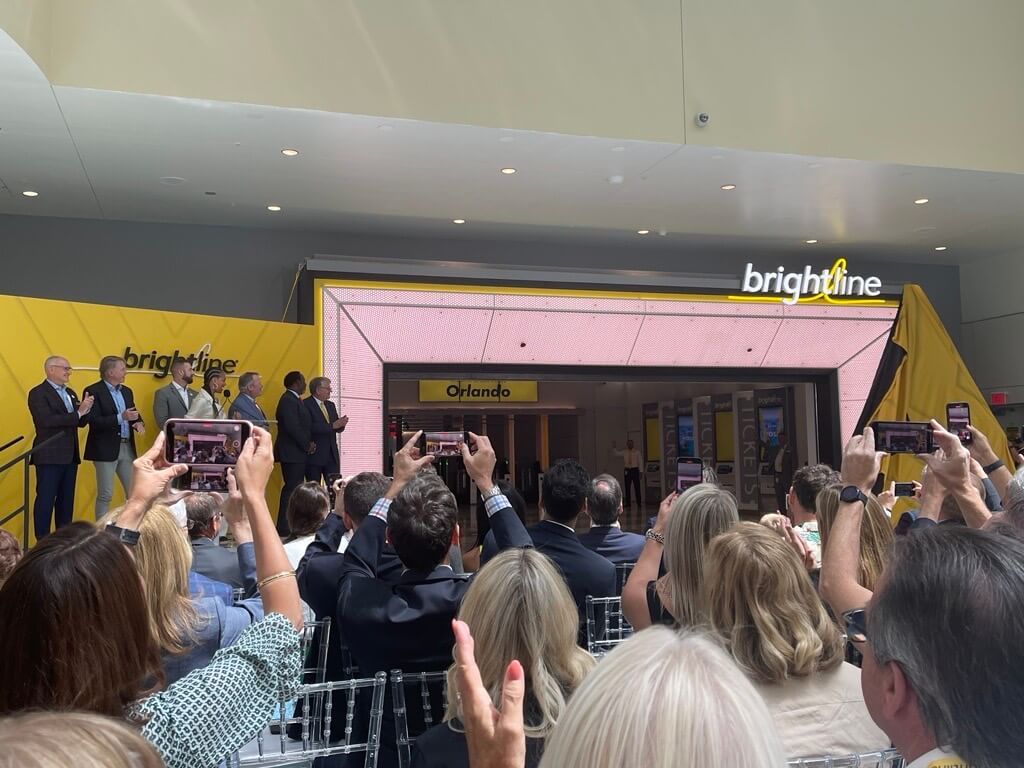 Polk County
One day, a Brightline train could be rolling through Polk County.
"The opportunity for high speed and commuter rail are 'gigantic' economic development opportunities," said Sean Malott, President & CEO of the Central Florida Development Council.
The county and its cities need to collaborate to make a considerable investment now. This will allow for a massive payback in economic development opportunities in the next 10 to 20 years, he said.
"It's different from what we usually look at, especially in a conservative county," Malott said. "We have to have a vision as a community to invest dollars today for payback in the future. There are many examples of communities that have made investments that have now paid off. Take Charlotte, for example. The areas around the commuter rail are teeming with economic development opportunities. People are moving and taking advantage of the ability to be close to the stations."
Polk County is transitioning from a more rural to a more urbanized environment and has to make transportation decisions "that we haven't had to make so critically in the past. If we don't invest, it is only going to get worse for the people who are here," he said.
Polk County's population grew from 602,000 in 2010 to about 762,000 now.
"COVID brought an opportunity for people to think about where they want to live," Malott said. "What we love about our community is attracting other people. It always has been our hidden gem, but others know about Polk County now. We have to embrace that and figure out how we strategize through it."
City and county planners are doing their best in thinking about how to be proactive, he said, and many have transportation at the top of their priority lists. "It requires an investment by our communities to be out in front. There are many places where our communities can invest their dollars. Doing nothing is not an option."
The Orlando Brightline Station
Meanwhile, the new 37,000-square-foot Brightline passenger rail station is an inviting opportunity to try traveling by train. It includes grab-and-go meals, large lounges with premium cocktails to relax in, a Mary Mary Bar where you can purchase snacks and beverages, and more. It also has complimentary WiFi, charging stations and, of course, a place for the kids to play.
"It's all designed to offer you an elevated travel experience and open up a whole new world of travel options. We're #OnTrackToOrlando and ready to connect millions of guests between Central and South Florida with high-speed, eco-friendly, hospitality-driven train travel," according to a Brightline press release.
Tickets will go on sale in May for future trips to and from Orlando. Fares start at $79.
For more information and to purchase tickets, visit www.gobrightline.com
Sunrail's Future in Polk
SunRail, a 61-mile commuter rail system with 16 stations from DeBary to the north through downtown Orlando to Poinciana in the south, could move further into Polk County one day. Auburndale and Haines City are logical next stops that are being looked at, with a possibility of going further west to Lakeland.
"Rail further connects our talent with jobs in Polk County," said Lindsay Zimmerman, the CFDC's senior vice president and COO.
More than 4,800 people responded to a recent survey asking about bringing SunRail further into Polk County. The Polk Transportation Planning Organization is expected to decide in August whether the county will move forward with bringing SunRail in, according to Channel 13 news.