Go back to

Blog

page.
New Aviation Academy Opens at Winter Haven High School
The Central Florida Aerospace Academy (CFAA) at Lakeland Linder International Airport has been so important to talent development that it's being replicated in Winter Haven.
Essentially an expansion of the CFAA that's part of Kathleen High in Lakeland, the newest academy will be an option on the east side of the county for students interested in aviation/aerospace careers.
The CFAA in Lakeland currently has 385 students. The CFAA program at Winter Haven High School (WHHS) has 188.
Replicating the onsite, immersive environment well-known at the CFAA Lakeland campus, the opening of the CFAA Winter Haven campus will now offer the same type of learning environment. Portable classrooms and other features have been installed to allow CFAA – WHHS students to pursue hands-on lessons at the Winter Haven Regional Airport.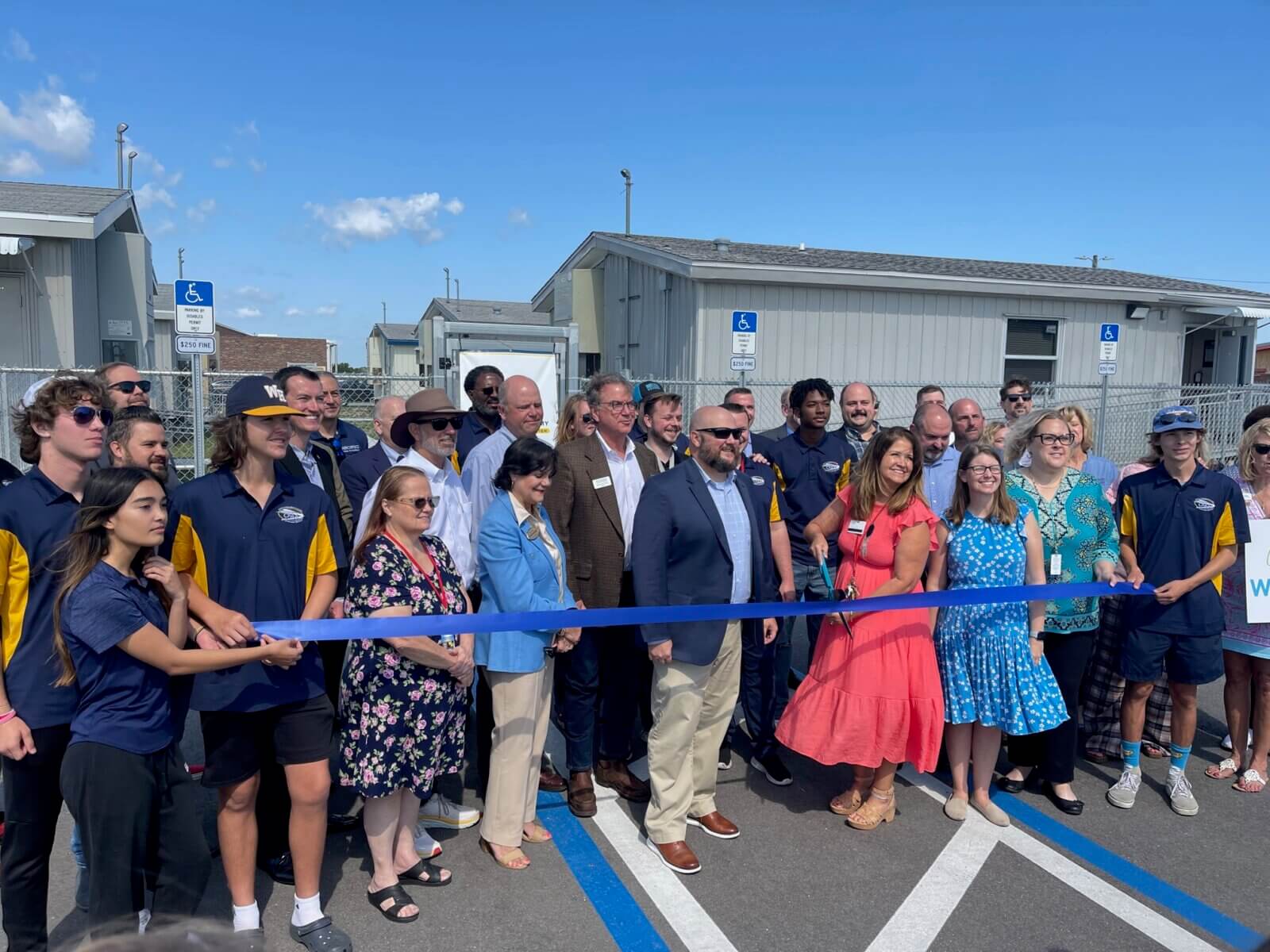 Aviation and aerospace industry generates an annual economic benefit of $1.8 billion in Polk County. However, within the aviation sector there is a workforce crisis, as the industry is facing shortages of pilots and mechanics.
Brian Hughes, lead instructor at CFAA WH, said: "It's no secret that the aviation industry in our country is facing a severe shortage of pilots, mechanics and flight crew. Polk County has shown its forward-thinking strategy by being on the forefront of attacking these shortages at the high school and even the middle school levels. Economically speaking, aviation-related industries from all around the country are taking notice of that commitment. The secret is out, and the aviation footprint in Polk has grown exponentially over the past 10 years. The addition of CFAA in Winter Haven will only continue this trend. We want to be the destination for anyone who wants to explore this industry."
Winter Haven CFAA
The Winter Haven school will help students, a few of whom were making the trip to Lakeland for aviation-related experiences, Hughes said. "But the majority of the students in the WHHS program are new to this field."
This aviation academy located on airport property provides "tangible opportunities to take what is learned in the classroom and apply it in a real-world situation. The access that our students now have to all things aviation allows them to dive into a world most of them have never experienced. Barbed wire fences and signs that seem to discourage people from entering tend to surround airports. We are helping students figure out how to get on the other side of that fence."
Academy students will attend classes at WHHS. They will be able to participate in athletics, JROTC, band and Cambridge International, among others, Hughes said.
CFAA History
The CFAA in Lakeland opened as an academy in 2008. It is a collaboration among the Lakeland aviation community, business leaders and the School District. Classes were first held in hangars and extra rooms at Sun 'n' Fun at Lakeland Linder airport.
The program now has five pathways in aviation:
Aerospace Tech.
Engineering.
Avionics.
Aircraft Maintenance.
Unmanned Aviation Systems.
Within these areas of focus students who graduate have become pilots, engineers and aircraft mechanics, he said, but they've also pursued other fields.
"Targeting students at a younger age — before many of them have decided on their career goals — is key," he said. "The industry has started to figure that out, and that is why programs like CFAA are so popular. A high-paying career in an industry with such a need is truly like hitting the lottery for the students choosing to take advantage of these opportunities. In Polk Country alone through the James C. Ray scholarship, we have produced 161 pilots in recent years. CFAA WHHS has been a small part of that number as we have grown as a program. We know that the number will increase as we co contribute more and do our part to alleviate the shortages in the industry."