Go back to

Blog

page.
New CFDC Chair Plans to Focus on Economic Recovery 
As the new board chair of the Central Florida Development Council, Dr. Angela Garcia Falconetti plans to keep the county's economic development organization focused on its strategic initiatives as the country continues battling the coronavirus pandemic.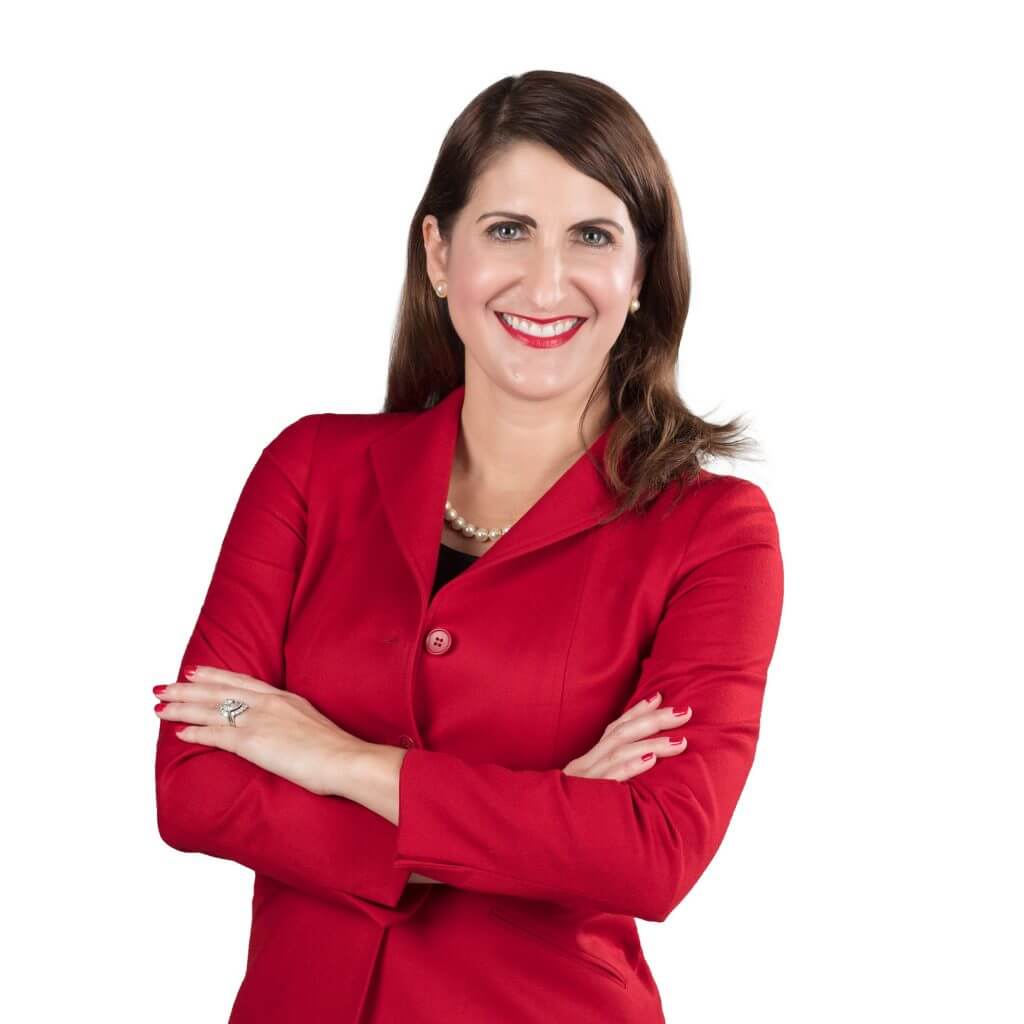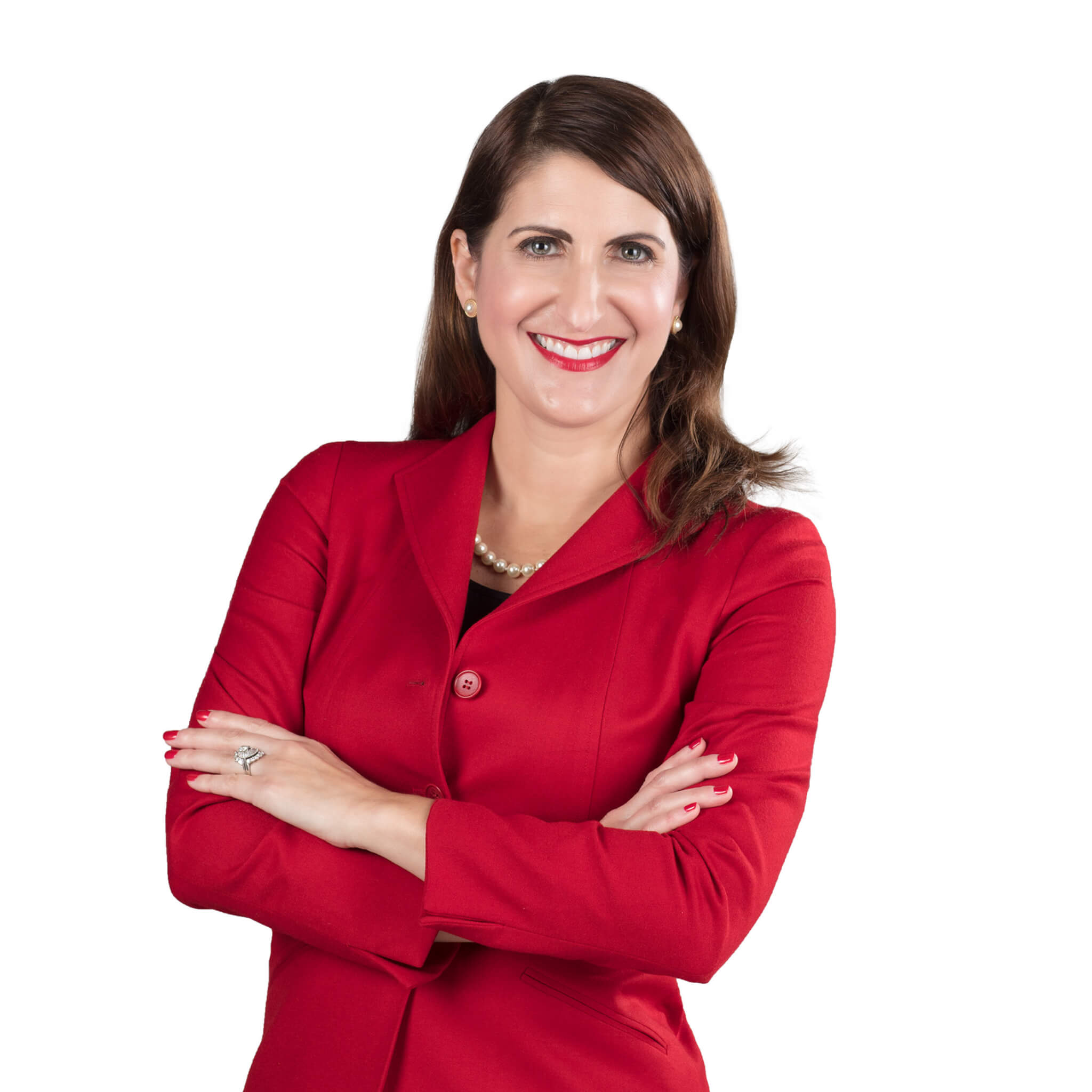 "We have strategic goals that are guiding the CFDC, and I want to make sure we set objectives within those goals and everyone on the board is very clear about what those objectives are and that we can accomplish them within the year, specifically during this time of the pandemic," said Falconetti, the president of Polk State College since 2017 and a member of the CFDC board for nearly three years. "We need to make sure we don't deviate from them."
This year's focus will be on economic recovery, Falconetti said. "I think we would be remiss as a county to not focus on how to continue to help move our region forward, despite the challenges. That means making sure we continue to support our education development, the pipeline of talent, but also do our best to coordinate with the county to help small businesses prosper and be part of the recruitment of large businesses to the area."
CFDC President & CEO Sean Malott said he believes Falconetti is the best leader to follow Major General Jake Polumbo, who will continue to serve on the board of directors as a past chairman.
"Dr. Falconetti is known countywide and sees the big picture," Malott said. "Polk State is critical in helping prepare students for jobs that are here now and are coming. It is a vital part of economic development, and we are pleased she will be able to represent both Polk State College and the CFDC for the next year."
Teaching Others
As president of the college with the largest student enrollment in Polk County, Falconetti knows that serving the entire county is critical. Polk State College serves the entire gamut of the student population, from high school students in dual enrollment to students right out of high school pursuing a degree, to individuals seeking industry credentials. She sees students whose parents can pay for 100% of their education and middle-aged adults who seek financial assistance to be trained or retrained.
"That is what we are all about," Falconetti said. "We are the key to economic prosperity at a low cost."
She bridges the gap between education and economic development by customizing training to fit industry needs, "whether that is from 'noncredit' to test for national industry credentials or a business that comes and says we really need a human resources tract and we are able to customize one. If a company comes to town, we can create a curriculum, have it approved. We are nimble."
Falconetti recalls a safe-distanced conversation she had with a student in a hall on the Winter Haven campus after its administration building re-opened in August. The student, who was getting her master's degree online at Nova University, was registering to take prerequisite classes at Polk State. Six other family members — laid off because of COVID-19 — were also there, non-traditional students who wanted retraining or to attain or add credentials to improve their socio-economic base.
"What we bring is workforce training, and to really be nimble and provide customized training to our workforce. We did lots of training for Nucor Steel Florida. During the pandemic, the general manager said he needed to continue training, so we closed the door and I made it happen with him."
The college works with many of the industry clusters that the CFDC has broken out — manufacturing, technology, health care expansion. "We are the solution," she said.
Former CFDC chair and county commissioner Todd Dantzler said he's looking forward to Falconetti's leadership. "She has a remarkable ability to lead with enthusiasm, candor, professionalism and humor. I feel confident Angela will be perfect for the job as chair of the CFDC. As an educator, she is outstanding at communicating and as the president of Polk State College, she brings an exceptional level of credibility and genuineness to the position."
Falconetti praised people like Dantzler and Polumbo, who made her feel welcome when she arrived in Polk County three years ago. "You never know when you move how supportive a community and its leadership will be of the new person. The title can garner respect, but then I have to do the rest of the work. Jake and Todd were supportive of me — they were more supportive of me than I have ever seen an organization be of a newer person in a community. That means they are supportive of the college."
Always Learning
Falconetti said she learned how to be an effective leader during unprecedented times from Polumbo.
"Jake's background is so rich," she said. "I believe he's so accustomed to navigating positive and yet really tough waters. He's been very thoughtful, very consistent. Available. And he wouldn't allow the organization to do anything but succeed."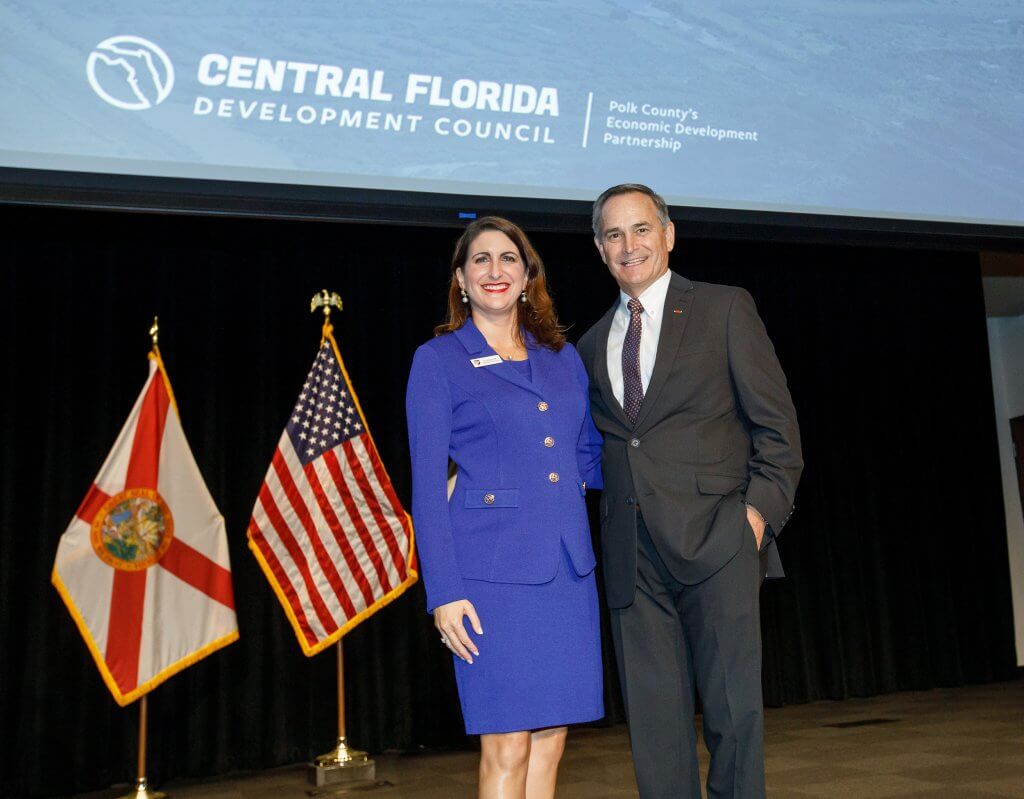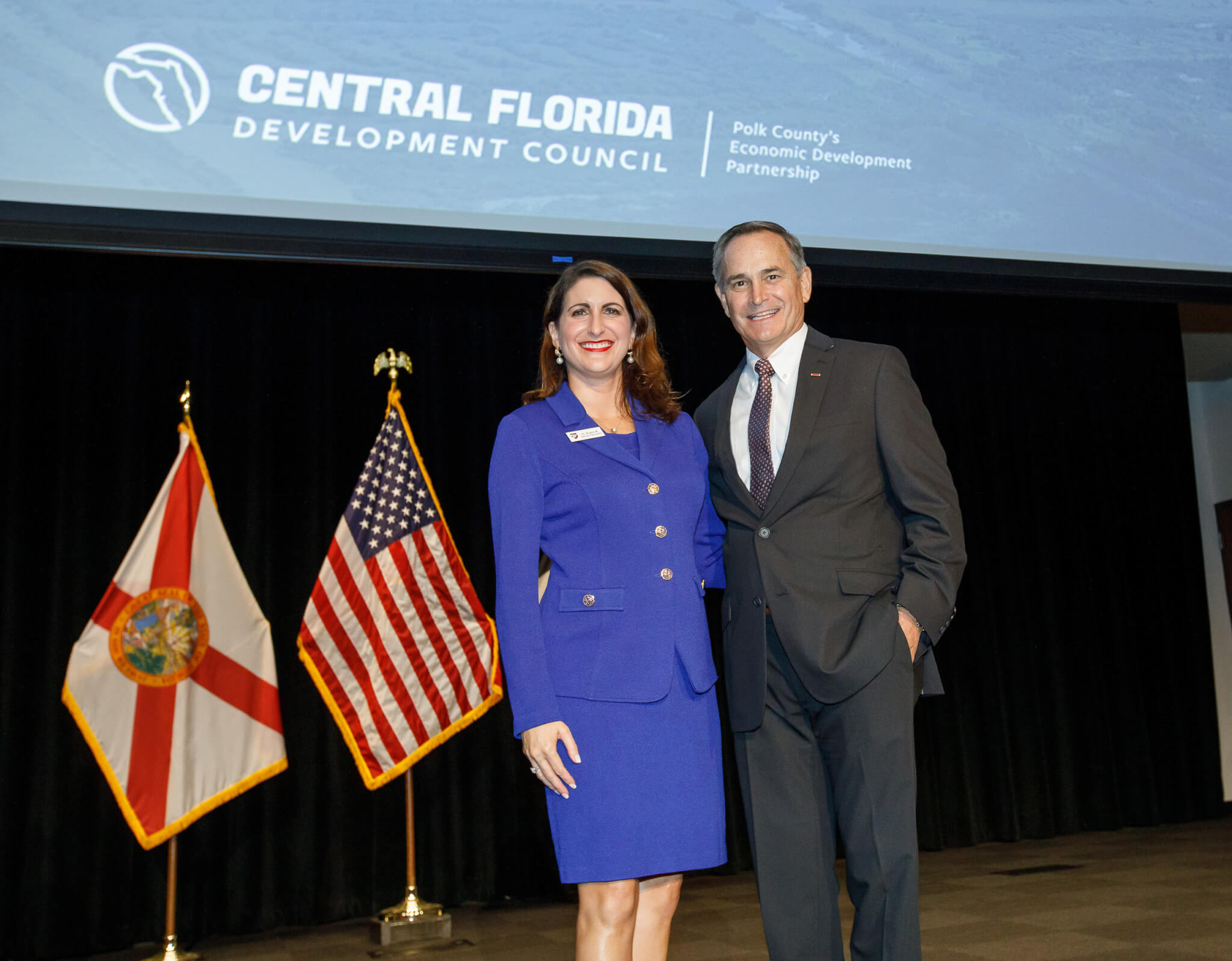 Polumbo continually remained focused on the organization's goals, even when the CFDC had to change its focus somewhat during the pandemic because its goals are "driven by supporting the community."
That was evident when the CFDC collaborated with the Polk County government to distribute Coronavirus Aid, Relief, and Economic Security (CARES) Act funds. "It was a collaboration with the county to put together infrastructure and provide their services," Falconetti said. "Sean took a leadership role. Jake still went back to strategic goals."
Economic Development
Being president of a countywide college, Falconetti understands the need to represent all areas, much like the CFDC and Polk Vision, she said. "That resonates most with the CFDC from an economic development standpoint."
Falconetti and the college participate in various ways on several other economic development councils, like those in Lakeland, Winter Haven and Haines City. "But when you have an organization that looks at economic development across the board and is trying to bridge any kind of divide and strengthen relationships, it's critical for that organization to help not only with the success of current employment but also bringing in additional businesses to town."
Although the CFDC has an "invaluable connection" and "strong relationship" with the Board of County Commissioners, Falconetti said it's not driven by county initiatives — instead, it complements them. "I appreciate there's a level of autonomy to push forward what's best for this area."
She was attracted to Polk County because of the growth here, something that didn't slow until the coronavirus hit in March. "After the pandemic, we will see the economy recover and prosper."