Go back to

Blog

page.
New Superintendent Vows to Keep the School District Moving Forward
Incoming Polk County Schools Superintendent Frederick Heid has a variety of past experiences in education that he will lean on when he officially starts July 1.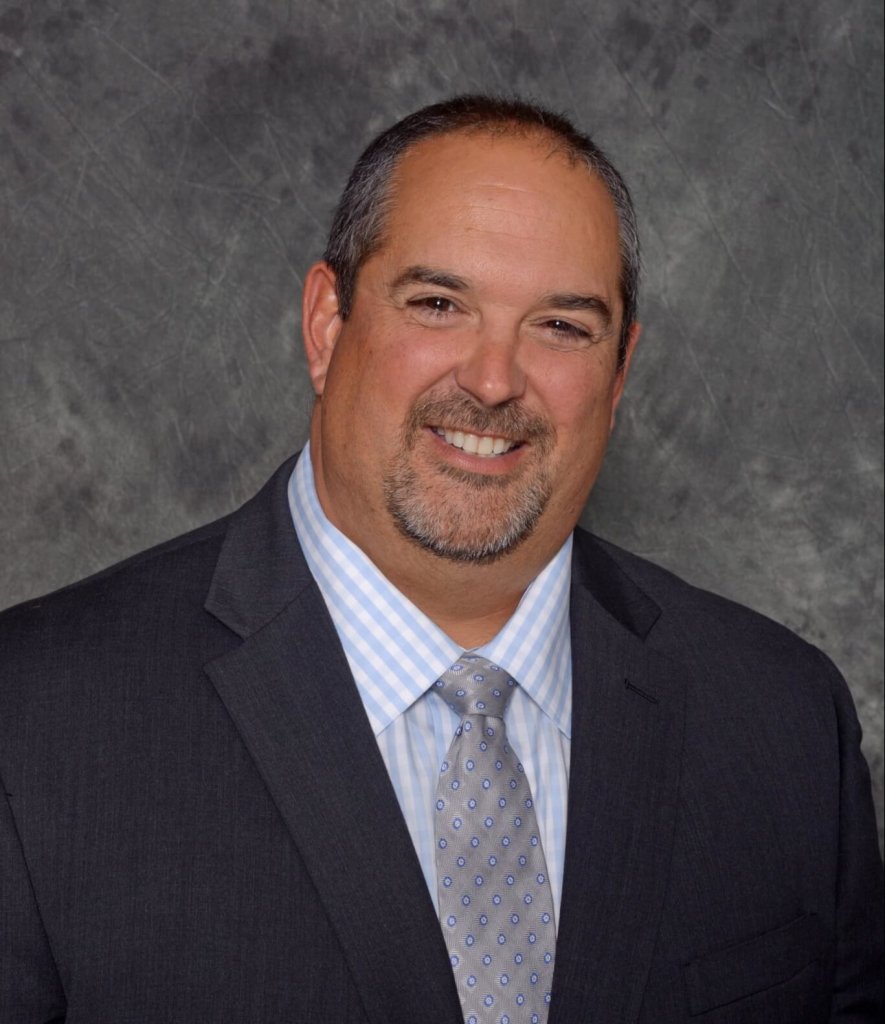 "It's a comprehensive experience that I bring, from the classroom level as Sarasota County's Teacher of the Year to the principal level, having successfully turned around several schools, to the district and state levels. My resume is very well-rounded," the main reason Heid thinks he was selected to succeed Jacqueline Byrd, who is retiring.
He points to two areas he's most proud of from his time as superintendent of District 300 in Algonquin, Illinois. First, "we built an amazing team. That's everyone — not just the district, but school leaders, the union."
He also notes the overall level and focus on the district.
"There was a sincerity to innovate and stay focused on student outcomes, honoring the craft of leading and learning. We found a way to continue to strive for improvement and innovation in a respective way that valued staff and put them in a strong position to be successful."
During his tenure, the district established full-day kindergarten classes, a path for high school students to earn their associate of arts degree and the DREAM (Dedicated Reinforcement, Engagement, and Motivation) Academy, which provides support to at-risk first through fifth graders.
"I'm incredibly proud of the work we did in District 300," he said. "And to accomplish all of that in the short time we did says a lot about the willingness and sincerity of the people there."
School Board Chairwoman Lori Cunningham said Heid "brings the leadership characteristics and experiences necessary to take Polk County Public Schools to the next level. He has a proven track record in attaining positive student academic performance, resulting in improved graduation rates."
He's also bilingual in English and Spanish and "understands the diverse multicultural students, families and staff members throughout our county," she said. "He has a hands-on servant leadership style and recognizes the importance of developing a culture of honesty and trust by timely communication with all internal and external stakeholders."
Heid has been working with Byrd in Polk County during the transition.
"She's been very gracious, allowing me to meet with staff so I can hit the ground running. She put together a comprehensive transition notebook for me, talking about every detail of the district. She clearly has my best interest and the district's at heart so we can continue to flourish."
That pleases Cunningham, who said her first goal for Heid is to spend the necessary time to get to know the people, places and critical issues facing our district.
"To that end, I am so pleased that he has been in Polk County meeting with employees and community leaders, in order to listen and learn about many facets of our educational system," she said.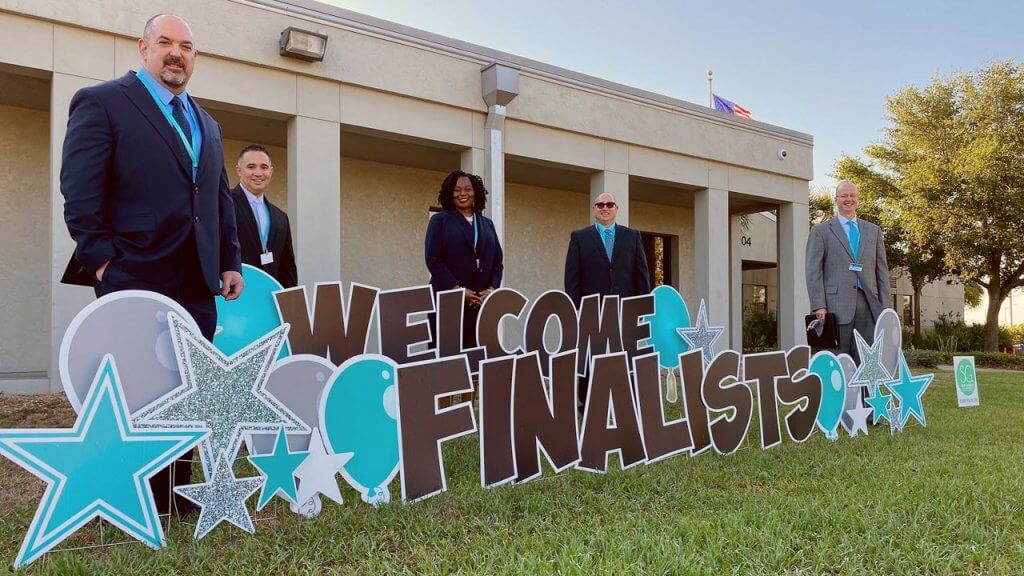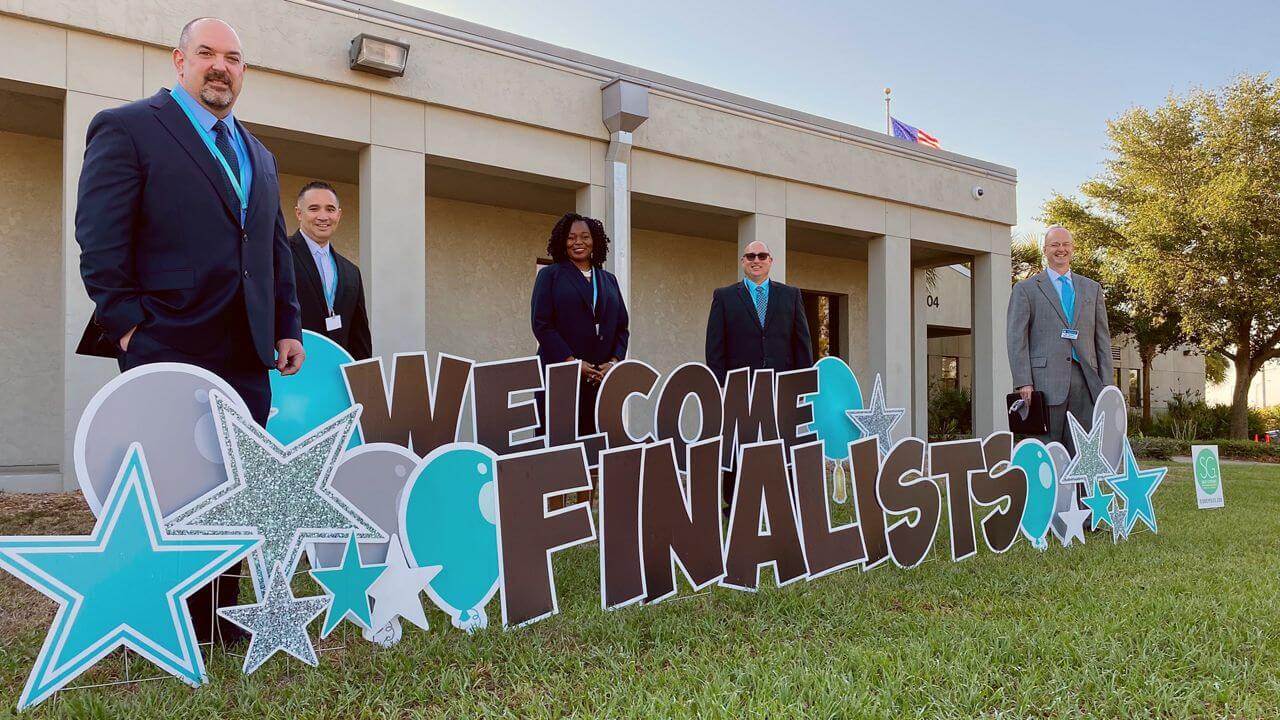 Initial Goals
Cunningham said her next goal for Heid is to "launch a Strategic Planning Retreat to set goals that are measurable and aligned with resources and accountability. This is a critical component of executive leadership to ensure that the team works collaboratively toward common goals and objectives."
With the current strategic plan sunsetting, Heid said he plans to provide a timeline in July to start a comprehensive approach to establish four to six primary goal areas — like effective use of resources — that will form the basis of a new plan.
His overarching goal for the district is to continue focusing on improving academic outcomes.
"The roadmap for the next three to five years will include transparency and accountability," he said. "We will look at what everyone is working on, who is accountable and how things are measured. We will report on it every quarter and give all stakeholders an opportunity to get involved."
He'll start with three goals:
Goal #1 His plan starts at the end: Developing a portrait of a graduate. That will be accomplished by surveying parents, staff, students, business partners, faith-based organizations and more — in various languages — and asking them to select the 10 most important characteristics a student graduating from high school must have. For instance: Should they be innovative, civic-minded, energetic?
"It will identify what our community expects from a graduate. Do our initiatives, focus areas, resources align? Are we helping to fulfill that promise? It speaks to transparency. Where are your tax dollars going?"
Goal #2 Continue to improve relationships with partners.
Goal #3: Ensure there is a culture that's positive and focused on improvement in which everyone feels valued.
"Are we offering a competitive salary? How do I further the culture so we have trust, mutual respect and a collaborative atmosphere?"
Community Involvement
The most important thing Heid learned as superintendent of District 300 is "you have to continue to maintain a focus on the opportunities to improve, understanding it takes a lot to get there," he said. "There are a lot of people involved, and they have a sincere commitment to children. At the pace and rate of change, there is a higher sense of urgency. You can't mandate change; it has to happen as a collective commitment."
Heid said he is already listening and learning to find out where the district is currently and what it must do to continue moving forward. He's not a disruptor without a purpose.
"The community has spoken very loudly and clearly: There is a sincere commitment to see Polk continue to flourish and do well. Jackie has great support from the community, a feel for schools and appreciation. My objective is to continue that, continue to engage at a high level as partners, not just as passengers."
He's learning what the district needs to emphasize to improve, such as graduation rates and reading and math proficiency scores, he said. The push for change doesn't stop until every target area reaches 100%.
"We always have an eye on the future. We're not perfect. How do we continue to improve?" Heid said, adding that he wants to learn what the community's overall satisfaction is with Polk County schools, beyond grades.
"From a parent's perspective, do kids get quality educational opportunities? From the community's perspective, when a student graduates, what does that piece of paper really mean? From employers, do they see an outstanding candidate they know will do well? Can we attract new business because we have a quality workforce and a pathway for them?"
As Polk continues to grow, supplying an adequate workforce, from line workers to executives, is the biggest challenge, he said. "There is nothing but opportunity here for us. We have to fulfill that expectation. The way there is through the strategic plan."
Heid's Style
Heid said he's a direct person who doesn't let his personal opinions influence his decisions. "I look at problem-solving for the School District comprehensively. I see students, family and staff as my primary obligation. All I ever ask for is transparency. If you have an issue or a question, take the time to call me. We may have to meet and agree to disagree. It's about our ability to work collaboratively to better the School District."
Although he believes in collaboration and transparency, they "don't fully encompass all about me," he said. "I am driven by students, without excuses, without barriers. Collaboration is how we get there. It should not be confused with caving. We all have to come to a consensus on things. Sometimes that involves give and take. Being collaborative, we're able to avoid the noise."
He knows there are things he can "just do" without spending a lot of time on them, but he prefers to get input on the front end, explaining and building support for an idea. "I would so much rather spend time on implementation and respect people we're going to ask to do the work. We all want our kids to be reading on grade level. We've invested a lot so far. Are we considering all opinions, concerns? It takes time, it slows the process slightly, but you gain speed on the backside because implementation is smoother and all those questions are answered. I'd rather be proactive, not reactive. I'm a planner."
His Career, Life
Heid is moving to Polk County with his wife and 14-year-old son, who will be attending a public high school as a freshman. "As parents of a student, one of the things I like about Polk is the variety provided," especially academies, he said. His mother also lives with the family.
Heid began his career as a teacher in Sarasota. After being named Teacher of the Year in his third year, he decided to return to school and get a master's degree in Educational Leadership at the University of South Florida. After that, he moved to Orange County to serve as an assistant principal, then principal.
He then served as bureau chief for School Improvement and "lead" for the state's Differentiated Accountability (DA) project, often helping low-performing schools. He later served as the chief academic officer for Duval County Public Schools. For the last seven years he was superintendent of District 300.