Go back to

Blog

page.
Nucor Steel & Springer Construction Receive CFDC Business Awards
Polk County Newcomer Nucor Steel Florida and 34-year staple Springer Construction received the Central Florida Development Council's most prestigious awards at its annual meeting on September 30.
The county's economic development agency also honored nine-year Florida Senator Kelli Stargel for her work promoting businesses in Central Florida.
Springer Construction is the winner of the Jim Brantley Economic Development Award – Success in Small Business. The award is named after Brantley, the first director of what is now the CFDC. It is given to a business, institution or organization with fewer than 100 employees that champions growth, free enterprise, economic stability and community service.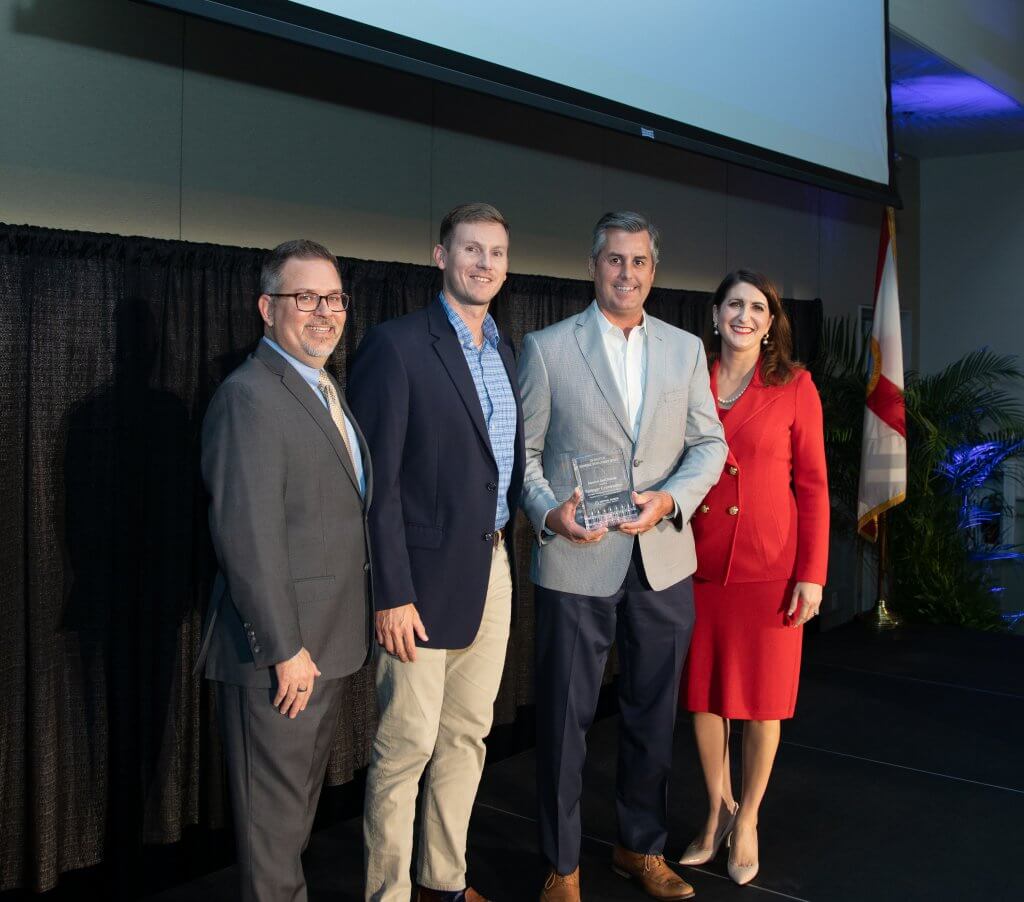 Nucor Steel is the winner of the George W. Harris Jr. Economic Development Award for Success in Large Business. The award, given to companies with at least 100 employees, was named for George Harris, a former CFDC chairman and president of Citrus and Chemical Bank. Businesses were nominated based on their community service, commitment to growth in business, economic stability and promotion of free enterprise.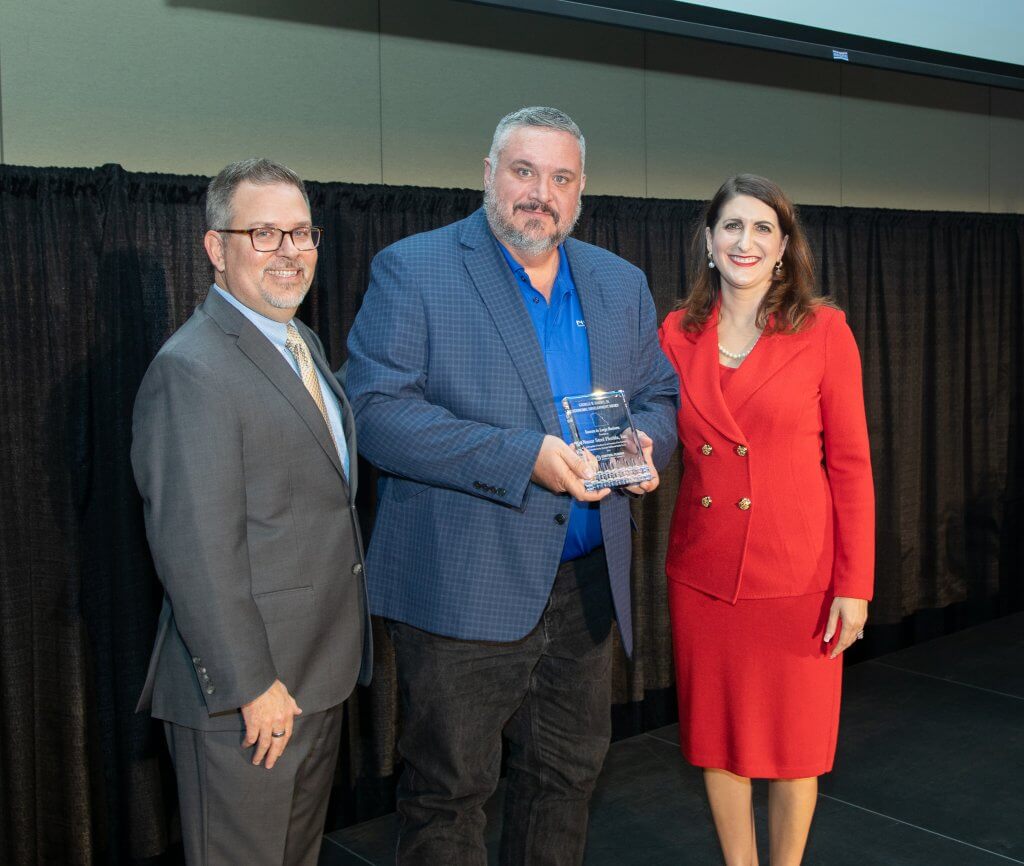 "These two companies believe that building relationships, hiring talented local people, promoting from within and working with other businesses in the community, among other things, are important to their success," CFDC President & CEO Sean Malott. "We were happy to honor them at our annual meeting," which was held at the Lake Eva Event Center in Haines City.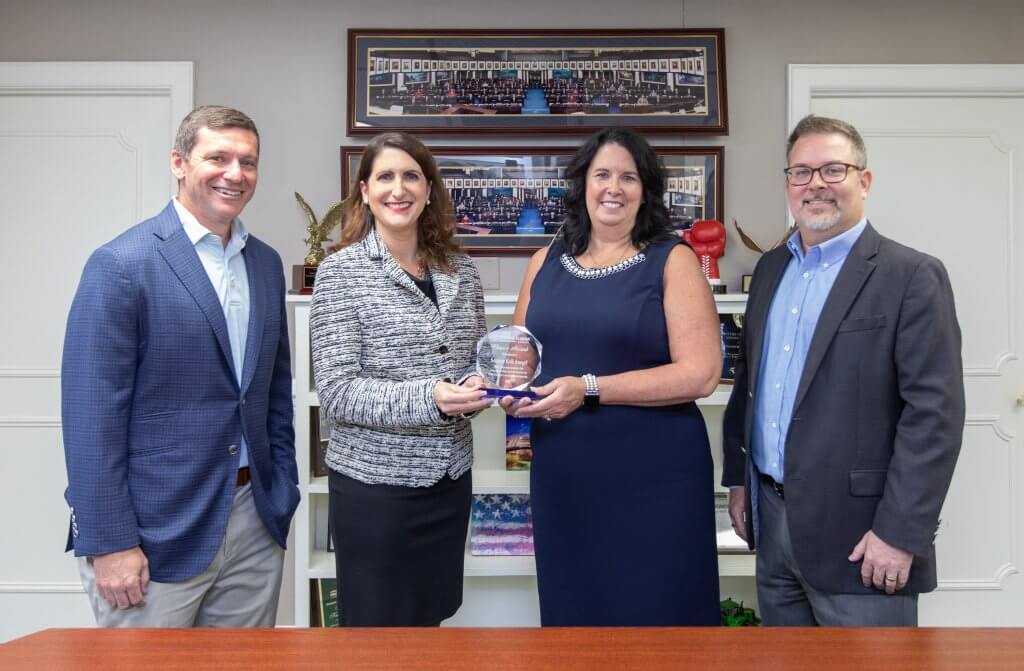 Outgoing Chair Dr. Angela Garcia Falconetti presented state Senator Kelli Stargel with the 2021 Chair's Award for her work supporting economic development in a ceremony before the annual meeting. A scheduling conflict prevented Stargel from being at the meeting.
"We want to thank you for your support at the state level, as well as locally. Your impact on economic development has been profound," she said.
Stargel thanks the CFDC for the award, and the work it does.
"It's nice when you work so hard, to be recognized, and that's something that sometimes doesn't happen. I love this county. It's not my original birth home, but it's where I have lived since 1992. I love to see the growth and the things that are happening. That doesn't happen by accident."
Stargel served in the Florida House of Representatives from 2008 to 2012. She was then elected to the Florida Senate, where she's served since 2012. Even through redistricting, she represented the fast-growing northern part of the county. Her husband, John, also served in the Florida House before becoming a judge. She has championed education and such issues as reducing exemptions to Florida's state sales tax. She is chair of the powerful Appropriations Committee until 2022 and also sits on several other committees, including Banking and Insurance, and reapportionment.
Also at the meeting, Bart Allen, a lawyer specializing in land use and environmental law at Peterson & Myers in Lakeland, was installed as the new chairman of the board, succeeding Polk State College President Dr. Angela Garcia Falconetti. Allen received his bachelor's degree in chemical engineering from Auburn University, then practiced engineering for five years as an environmental consultant in Atlanta before attending the Cumberland School of Law, where he earned his law degree.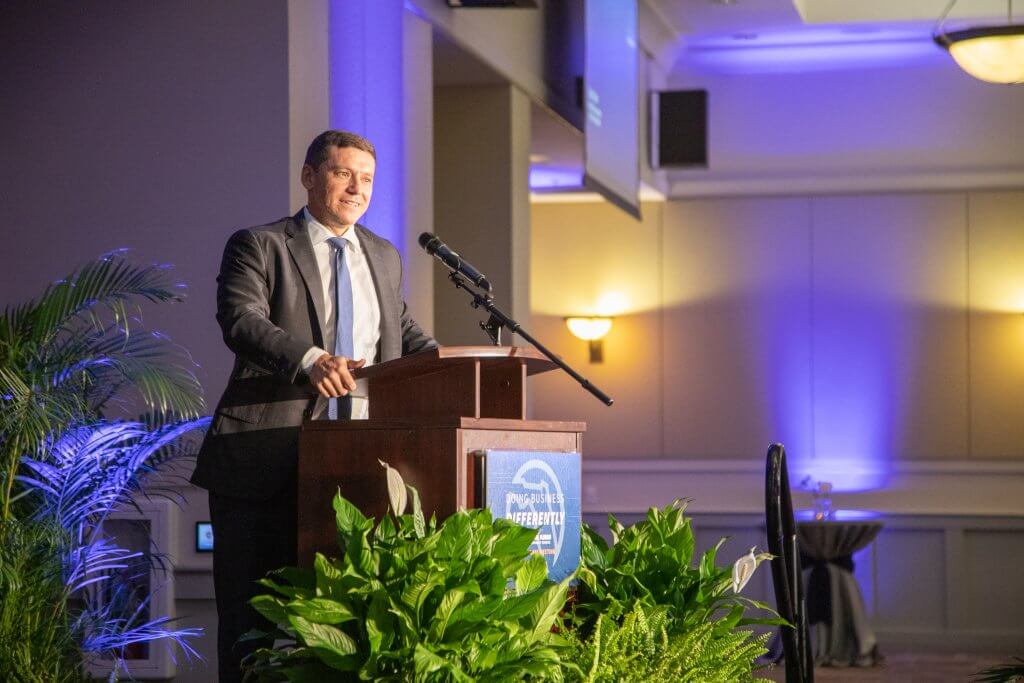 Jim Brantley Award
Springer Construction is one of the fastest-growing companies in the Tampa Bay area.
Cole Springer and Jeremy Voss bought the Eaton Park company, founded by Springer's father Rob in 1987, in 2017. The company saw revenue growth of 188% in two years, increasing from $4.14 million in 2018 to $11.9 million in 2020.
"We are extremely grateful to have won the CFDC's Jim Brantley Success in Small Business Award," said Kait Jens, business development and marketing manager. "Our main focus this year has been to continue to develop and maintain a healthy culture and passionate, determined team in order to develop a stronger presence in the community. Winning this award keeps us motivated and excited for what's to come in 2022!"
The company is looking to the future.
"We are excited to be partnered with the Central Florida Development Council and look forward to helping promote Polk County as Florida's best place for business," Jens said. "It is our goal to continue to build relationships with fellow members of the CFDC who share the same vision of advancing Central Florida economically and strategically. Most of our team has resided in Central Florida for the majority of their lives, and it's important to all of us to positively impact where we work, live and play. The level of care and attention given to every project and client is how and why we continue to deliver quality projects, on time and on budget."
​​The other finalists were Grindley Williams Engineering and The Southern Group.
George W. Harris, Jr. Award
Nucor Steel Florida picked Frostproof to locate its first micromill in Florida, finishing construction on its $240 million steel manufacturing plant in January 2021. Now fully operational, it employs about 250 people. But it won't stop there: It's also expected to open an onsite rebar fabrication shop by the end of October.
The other finalists were Central Florida Health Care, Duke Energy and Kimley-Horn.