Go back to

Blog

page.
NYT Best-Selling Author Will Speak on the Business of Being Creative at SEU Conference
New York Times best-selling author Austin Kleon will headline Southeastern University's College of Arts & Media's virtual Expressions Storytelling Institute and Writers' Conference in January.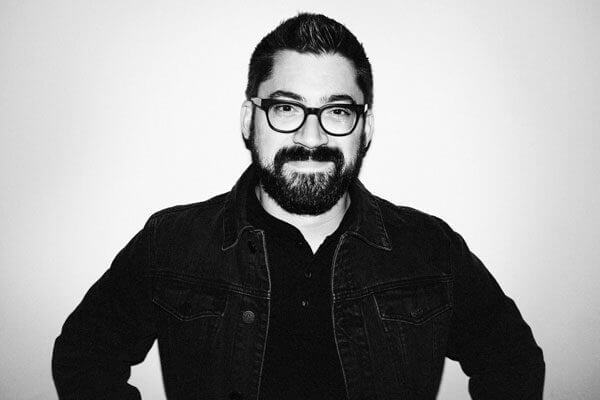 "This year, the focus is on the business of being creative, and we tried to find somebody who could touch as many audiences as possible," said Hannah Benefield, a creative writing instructor at SEU who is in her second year organizing the conference. "Austin speaks to all kinds of creatives about cultivating that creativity in their lives, no matter what their artistic outlet."
She said she thinks Kleon, who will connect the creative spirit to all aspects of life, will also offer some practical tips.
"I've read his books, and I think he's a very approachable person. If you don't consider yourself a creative writer, you can just glean from the way he speaks about creativity."
Kleon has written and illustrated three books about creativity in the digital age: "Steal Like An Artist," "Show Your Work!" and "Keep Going." He's also the author of "Newspaper Blackout," a collection of poems made by redacting the newspaper with a permanent marker. The Atlantic called the 37-year-old "positively one of the most interesting people on the Internet." More than 75,000 people subscribe to his weekly newsletter on writing and drawing.
"Creativity, at its core, is problem-solving, a requisite skill set not just for artists or industry leaders but for all professionals," said College of Arts & Media Dean Craig Collins. "Thus, creative human capital is essential to every aspect of creating and maintaining a successful business. Kleon will connect the practicality of productive creativity to both individual, adventurous pursuits and aspects of entrepreneurship."
Benefield thinks the time is perfect for Kleon to speak as the coronavirus has stifled many artists and writers.
"To artists, I think he will share how to continue to be creative even in times such as this," she said. "For me as a writer, it's been very difficult to be creative in the midst of so much turmoil. In his books, he writes that if you're stuck and are in a block creatively, here are some things you can do."
The virtual conference will be held from 9 a.m. to 4 p.m. Jan. 29, 2021. Tickets range in price from $10 to $65. To register for the event and view ticket packages, please visit HERE.
Attendees can choose one of two options ($50 and $65 tickets) to participate in a Zoom-like interactive roundtable with Kleon. Those tickets are limited to the first 20 people who sign up (the number of people the Hop In software being used can accommodate with on-screen photos). His keynote speech is included in both packages; the $65 option also includes the full conference.
Mark your calendars now as CAM welcomes New York Times best-selling author, Austin Kleon, to the 2021 Expressions Storytelling Institute and Writers' Conference. Kleon will speak at both the business breakfast and the writing conference on January 29, 2021.

— SEU Arts (@SEUarts) July 8, 2020
Benefield, who earned her bachelor's degree in interdisciplinary studies at SEU and her master's in English and creative writing at Southern New Hampshire University, has worked at SEU full time for six years and has been teaching creative writing for 2.5. When she started teaching, she was asked to develop the conference into a community that develops more than artists.
Last year, Jeff Goins headlined the conference. Goins and Kleon have a "similar flavor," Benefield said, but Kleon also illustrates his own books. "The difference about Austin is he's not just talking about writing. The things we loved about Jeff, I think we will love about Austin, too."
Benefield, who is working toward a master's in creative writing and fiction, said things like Kleon's "blackout poetry" will resonate with anyone who has ever suffered through facing a blank sheet of paper or canvas or clay and come up empty.
"To know that that's possible when you're stuck creatively, and think, 'I'm going to try this particular way when I'm expressing,'" is powerful, she said.
Speakers in five other sessions will also offer practical ways to make your creativity work. "All of our speakers will talk and speak to ideas: We have our creative outlets, here's how we can make them work, use them in our daily lives. It's how we cultivate our creativity. The cast of speakers will speak to doing the work of creativity."
Topics include integrated creativity, storytelling, writing and social media branding.
Maddy Rain Townsend, a technical and sci-fi writer, will discuss "the business aspect of bringing writing into your profession," Benefield said. When she graduated college she was "under the impression she would become a teacher in marketing. She thought there was no other way to use writing."
Southeastern alumnae Charity Bell will discuss the impact of original stories and the many mediums and routes storytelling can take, and Anastasia Jones will offer the best methods to create unique social media content that makes a lasting impact.
Holding the conference virtually allowed Benefield access to speakers across the United States who otherwise might not have been able to attend. Only one speaker is local, she said. "There are definite benefits to having it online."
Dr. Rustin Lloyd, chair of the Humanities Department at SEU, said the virtual conference will allow the college "to reach a wider audience with the thought-provoking sessions we have planned."
Since the pandemic started, the College of Arts & Media has become more comfortable presenting conferences, concerts, classes and the like online. "This semester, I taught virtually and in person at the same time," which was challenging, but worked, Benefield said. "There's a definite possibility, when things are safe, that we will have the conference in person again, but also offer the option to have an online avenue for anyone who would like to attend," opening it to a worldwide audience.