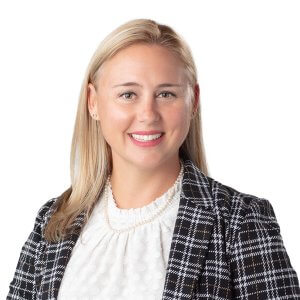 Lindsay Zimmerman
Senior Vice President and COO
Joining the team in May 2017, Lindsay serves as the Senior Vice President and COO. She is responsible for building private investment for the CFDC and its work as Polk County's economic development partnership. The organization's stakeholders are critical to the continual growth and development of our region.
Lindsay has over 13 years of professional experience building relationships and philanthropic support for the benefit of the communities she has had the privilege of serving. She has worked in foundation management, fundraising and community relations roles in higher-education, social service and healthcare organizations. Lindsay joins CFDC most recently having worked with Good Shepherd Hospice where she was the Senior Major Gifts Officer. Prior to Good Shepherd, she served as the Director of Development for Florida Polytechnic University where she was responsible for engaging business stakeholders in the university's robust scholarship program.
Lindsay earned her Masters in Public Administration from Florida Atlantic University and holds credentialing as a Certified Fundraising Executive (CFRE). She and her husband, TJ, are also co-owners of the Lakeland-based coffee shop, Concord Coffee, and reside in Lakeland with their son.