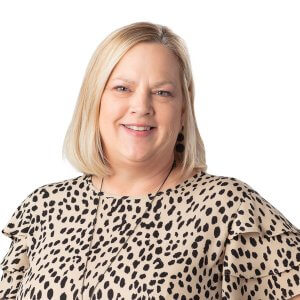 Shelly Reiche
Administrative Services Manager
Shelly joined the CFDC in September 2015 as Administrative Office Manager. She is responsible for the day to day activities and financial reporting of the CFDC.
Prior to joining the CFDC, Shelly worked in the Transportation and Logistics industry for over 10 years. She managed two operations teams for two full truckload accounts with spends in the multi-millions. Shelly also worked for Ameritech Cellular (now Verizon Wireless) for over eight years, beginning as a Credit Specialist and rising to Assistant Manager of Retention and Customer Satisfaction. Shelly's experience has taught her that all departments and people within an organization depend on each other to reach the expectations of the customer or Board of Directors. Everyone's role is equally important to the success of the business. She prides herself on being a Customer Service Professional.
Shelly attended the University of Missouri – St. Louis. She and her family moved to Florida in 2011.