Go back to

Blog

page.
Polk Goes Global Focuses on Talent and Education
The Central Florida Development Council is hosting Polk Goes Global VI virtually this year, emphasizing the importance of building international business efforts and global talent.
"Employers have identified the availability of qualified labor as the most important or one of the critical issues in making relocation decisions," said Javier Marin, senior director of business resiliency and global trade for the CFDC. "We are looking to emphasize the nexus between education and global trade (import/export/foreign direct investment) as institutions of higher learning continue to work toward graduating students that can meet the labor demands of a global economy."
This year's Polk Goes Global, the sixth annual event, will be held from 9:30 to 11:30 a.m. May 5 via Zoom. The conference is free, but registration is required and can be completed HERE.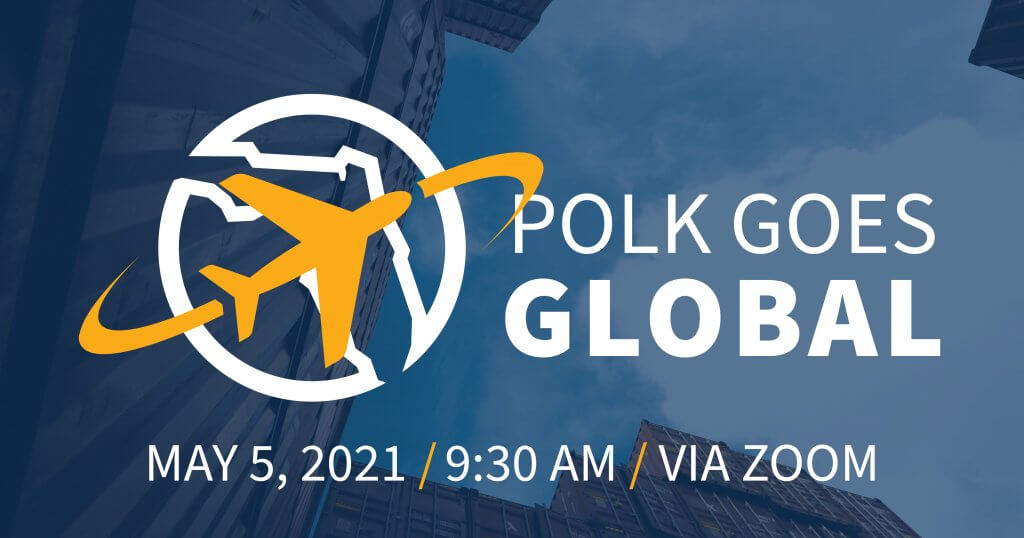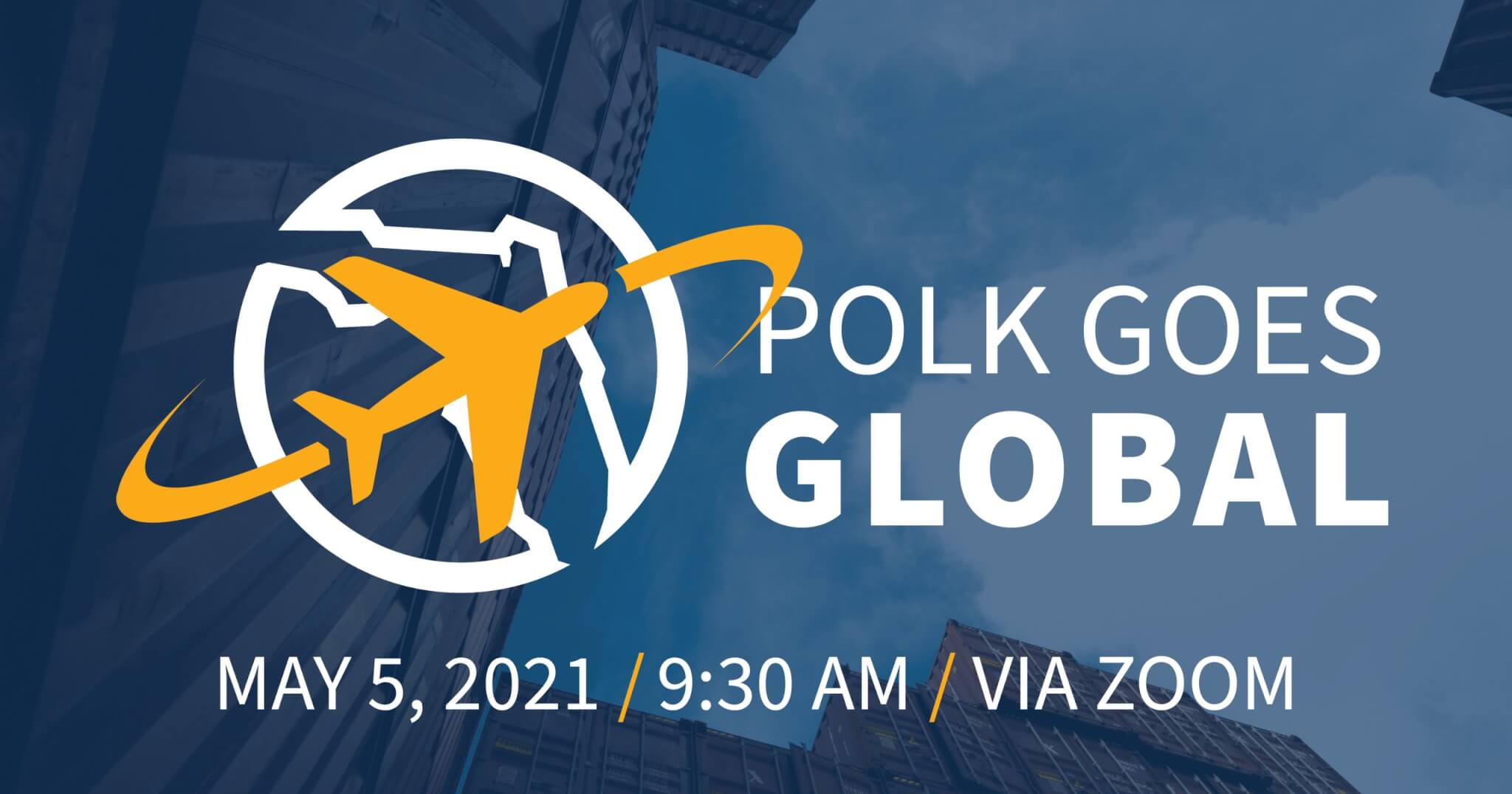 Marin said he would like participants to leave with the following takeaways:
Students must realize "they need to acquire skills that will make them marketable at a global scale."
Polk County firms should "recognize that economies are no longer local or regional but global, so they need global talent to compete effectively."
Global firms must understand that "Polk County is a perfect global destination for imports, exports and to establish their first U.S.-based operation. We are not only geographically optimal, but we also have the infrastructure and the talent to help them successfully enter the U.S. market."
As president of Polk State College, Angela Garcia Falconetti said she's thrilled with the theme of this year's conference. "We know that Polk County and the greater Central Florida region is a growing global marketplace, and we want to foster the opportunities that come from this growth. To do so, it is critical that we prepare students for the changing global economy and continue to produce a talent pipeline well-versed in global initiatives. This will ensure we remain competitive as a county, region and state in bringing business from the globe to our region."
Students benefit from global studies, she said, especially coursework that "incorporates learning about different cultures, geographies, histories and current issues of the world. Global education develops students' knowledge and skills — including cultivating their ability to communicate across cultures, enhancing their technological literacy and building upon their critical-thinking capabilities — so that they can effectively engage with their global peers."
During the Zoom conference, participants will hear from: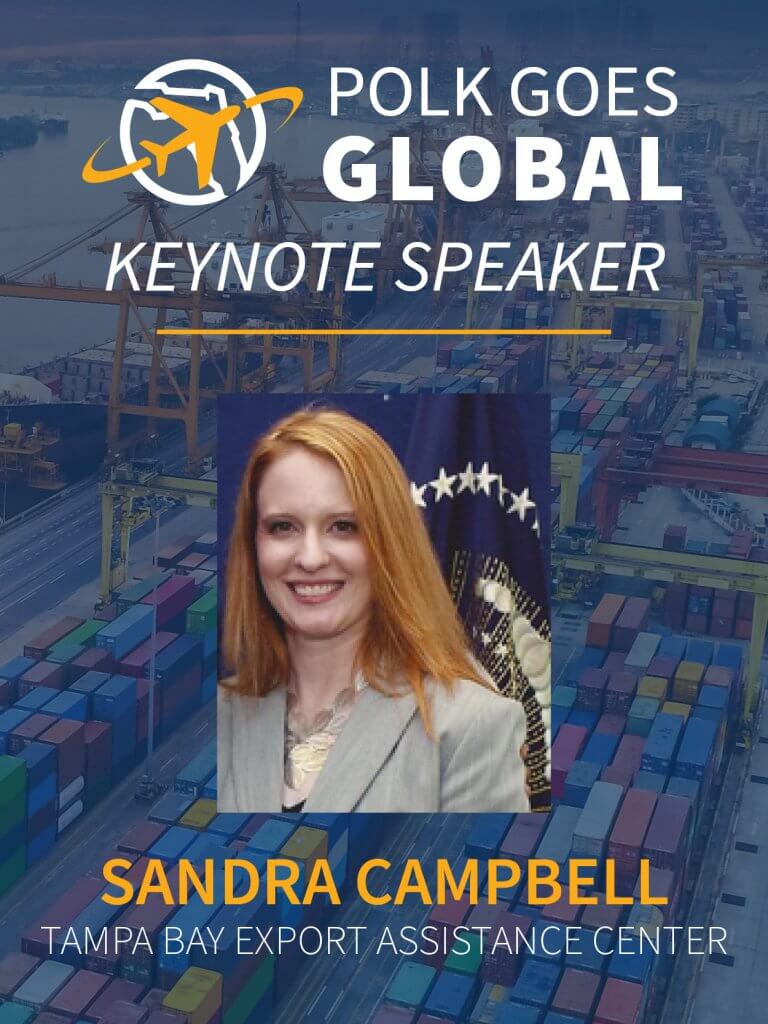 Keynote speaker Sandra Campbell, director of Tampa Bay Export Assistance Center, where she develops export strategies for small and medium-sized companies. She has worked on projects with Brazil, Canada, China, Czech Republic, Germany, Italy, Panama, Poland and Spain and will address the importance of global education.
An educational panel that includes Dr. Michael Weber, Kim Simpson and Dr. Charles Shieh, will address efforts by institutions of higher learning in supporting global education. Weber, dean of the Barney Barnett School of Business and Free Enterprise at Florida Southern College, has spent 25 years in academia but also has worked as a consultant traveling extensively in South America and Europe. Simpson is head of the office of Global Initiatives at Polk State College and Dr. Shieh is the Chief Academic Officer at Webber International University.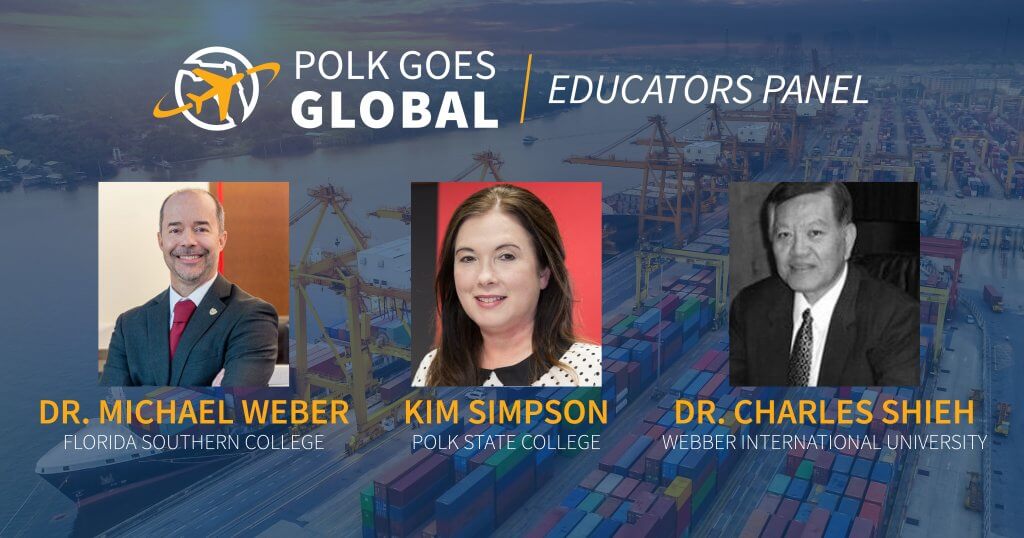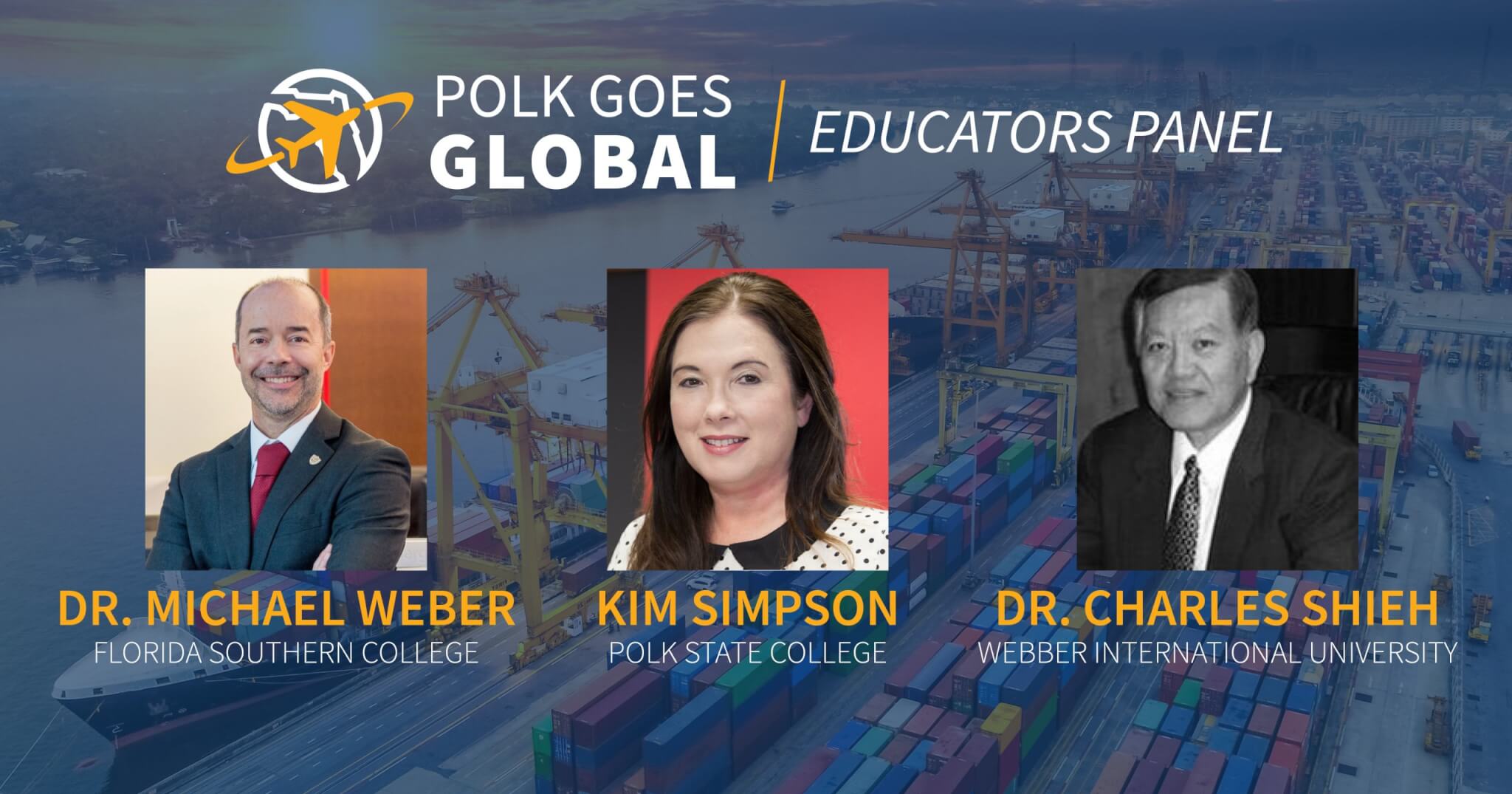 As well as, a panel of three Polk County-educated individuals who do international work in the U.S. and Europe and a presentation by Dr. Herb Nold, a professor of business administration at Polk State College, and his counterpart at the Instituto Tecnológico de Mérida in Mexico, who will discuss the "100,000 Strong" grant awarded to the colleges to foster educational and commercial exchanges between Central Florida and the Yucatan Peninsula.
"Polk State College is proud to be one of 11 schools to receive a $25,000 grant from the 100,000 Strong in the Americas Innovation Fund sponsored by the U.S. Department of State, U.S. Embassy in Mexico City and Partners of the Americas," Falconetti said.
"This grant will support the partnership between Polk State and the Instituto Tecnológico de Mérida in fostering students' development of international business skills and expertise. Students will expand their cultural awareness and language skills; identify opportunities linking technology with business; collaborate with participating local business leaders to identify opportunities; and research and generate a business plan for participating businesses – all while earning credit toward their graduation requirements."
It also aligns with the college's mission to provide multicultural educational opportunities and experiences, she said.
Marin said he is pleased with the work the county's institutions of higher education — Polk State College, Florida Southern College and Florida Polytechnic, Southeastern, Warner and Webber International universities — are doing preparing students for a global marketplace. The colleges offer study-abroad and other programs as well as welcome international students on their campuses.
"This all wraps around the concept of 'glocal' — in order to be a global player, we need to elevate the international competitiveness in our local communities," Marin said. Just one reason why he's encouraging students and companies "that are currently involved in or contemplating global trade to attend and learn about the work being done to meet the demand of the global business environment."