Go back to

Blog

page.
Polk Schools Provide Talent Pipeline to the Tourism Industry
With attractions like LEGOLAND Florida Resort and Bok Tower Gardens, tourism remains strong in Polk County. Polk's schools play a major role in keeping the entertainment industry going.
Central Florida has a vast tourism and entertainment industry and keeping all those places running takes manpower. Polk's public schools and colleges supply employees who understand the industry and are ready to work.
Career Academies Preparing Talent
Polk County Public Schools prepares students for work in the arts, entertainment and tourism industries at their middle and high school career academies. The school district works with local businesses to ensure the academies are meeting the needs of local companies.
"Each of our academies is aligned to local workforce needs. They provide programs in high-skill, high-wage and high-demand careers," said Laura Webster, a resource specialist and coach with the Workforce Education/Career Academies Department. "Academy coursework is designed to introduce students to the necessary skills for the workforce and post-secondary education/training."
Webster said the academies give students the opportunity to earn various certifications. They also help students learn skills that can be helpful in both the workplace and higher education.
Digital media and culinary programs are some of the district's most popular, she said.
"Engaging students in hands-on learning during their whole high school experience. Academies also offer students the opportunity to be part of a small learning community. They build relationships with peers, teachers and members of the local business community," Webster said. "These relationships support students through their high school years in both academic and career-themed courses. They allow students to begin building professional contact networks that they can take with them after graduation."
Many students enter and remain in Polk's workforce, a critical reason for the school system to prepare them for careers.
"Students have numerous opportunities in both areas through our local business community and post-secondary partners. Many of them will graduate with credentials allowing them to go directly to work."
Webster said she would advise students who are looking to enter these fields to take advantage of PCPS career academies. "The more experience and relationships students are able to build while still in high school, the more prepared they are to take the next step after graduation."
Polk State College adds to Tourism Workforce
Polk State College offers students a chance to get an AA before transferring to other state universities for their bachelor's in Hospitality Administration and Management. Participating schools are the University of Central Florida, University of South Florida and Florida State University. The college also offers other degree programs that can lead to jobs in the hospitality industry.
Polk State tries to make it easy for students to navigate the system by offering the Guided Pathways Program. This provides students with program maps that outline the sequence of courses needed for each degree program.
"These program maps assist students in completing their academic goals in a timely and cost-effective manner," said Polk State President Angela Garcia Falconetti.
In addition to courses and credits, the college also has a longstanding partnership with LEGOLAND Florida Resort.
In 2015, Polk State and LEGOLAND established their internship program, which has served more than 60 students thus far.
"The internship allows Polk State students the opportunity to earn college credit while receiving valuable hands-on experience in various areas."
In 2018, The Polk State College Network at LEGOLAND was created for students and alumni employed at the park. Falconetti said it fosters mentorship and community within the resort. More than 100 employees wear a Polk State brick on their name badges.
Additionally, the Building Higher Pre-Paid Scholarship program, created in 2021, provides employees with funding for tuition and fees.
"This initial investment from LEGOLAND through the Polk State Foundation is a testament to the success of this partnership in establishing a talent pipeline that is propelling the economic development of Polk County forward through academic and career-building opportunities," Falconetti said.
The partnership benefits students in many ways, Falconetti said. "Having an international company right here in Polk County for students and graduates to gain meaningful internship and employment experience is a huge economic driver for our region. LEGOLAND Florida Resort is an employer that invests in the professional development and success of its employees."
Falconetti said as tourism and the hospital industry continue to rebound from the pandemic, more trained and educated employees are needed. Polk State College is sending students into the talent pipeline.
"Partnerships with industry leaders remain critical to ensuring [schools] remain on the cutting edge of talent pipeline development, providing the programming and training that meet growing workforce needs. With tourism serving as a top economic driver in Florida, and Polk County welcoming more than 5 million visitors each year, the economic impact is evident."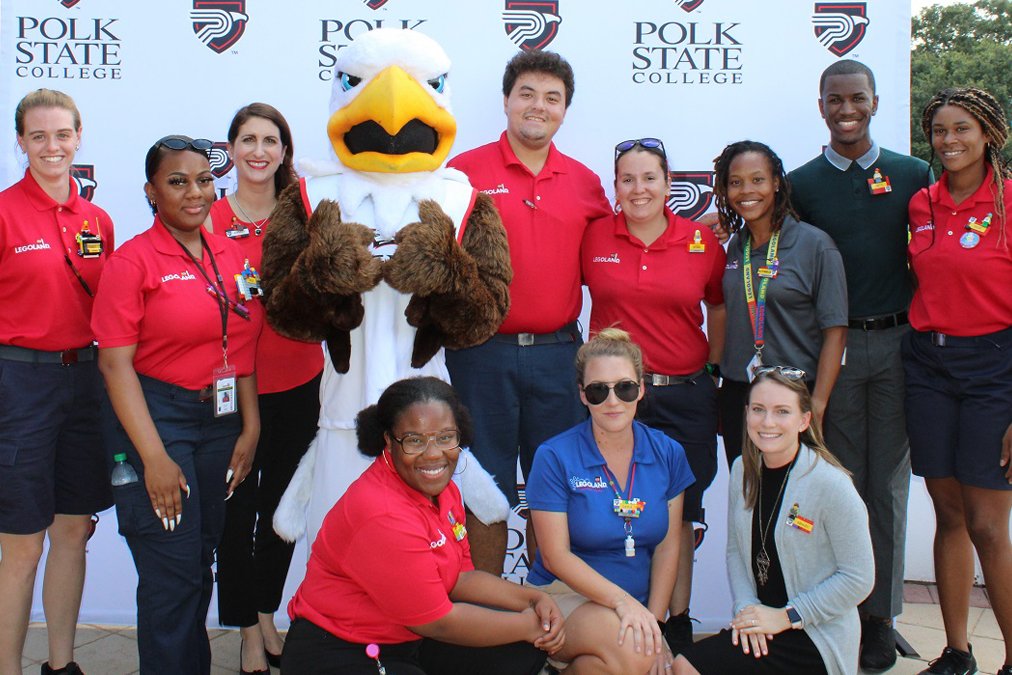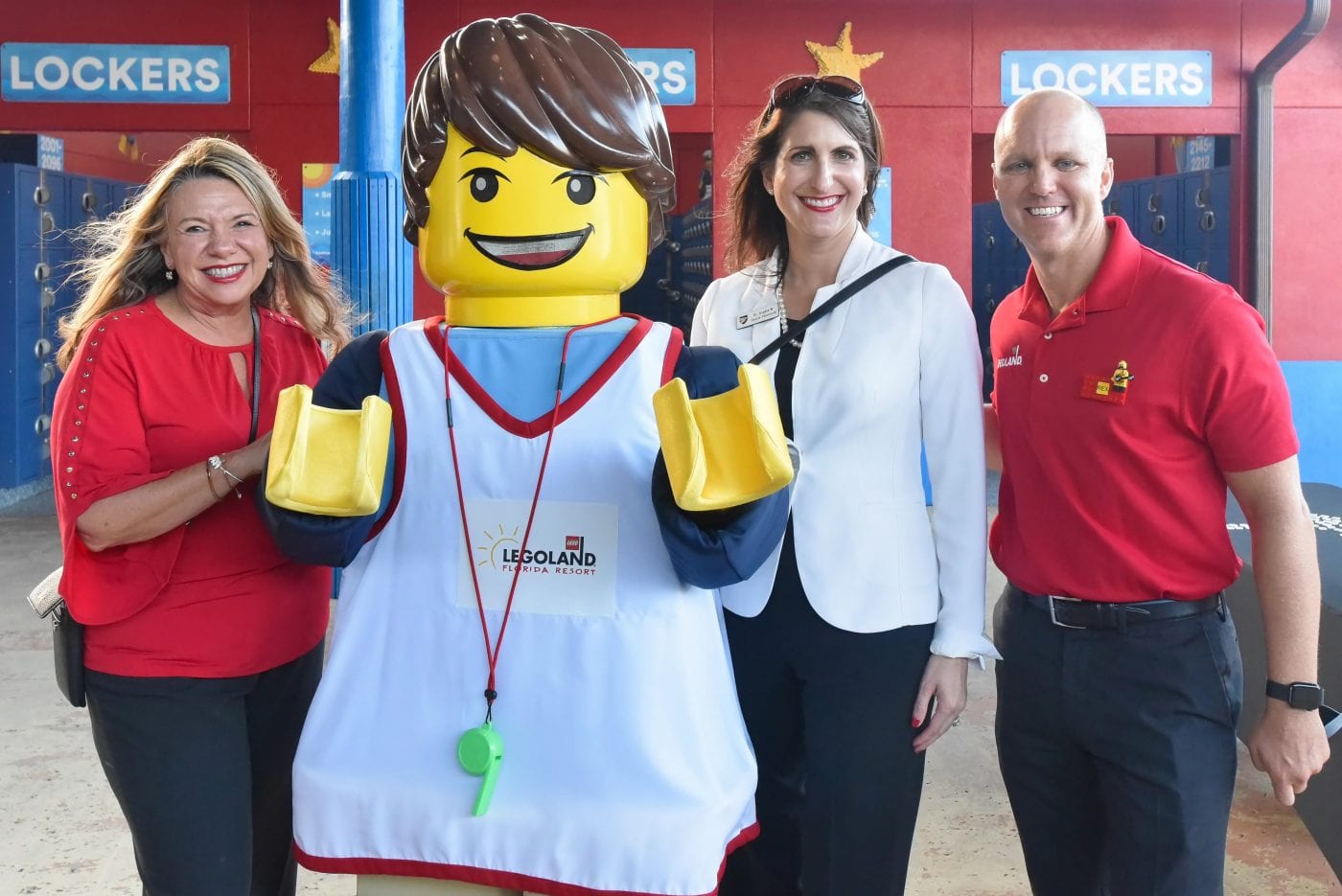 Southeastern University Creates Tourism Major
In Fall 2020, Southeastern University added a Tourism & Hospitality Management major to its list of programs.
"The major was added because of the niche SEU can fill with this type of degree," said Amy Bernard, program coordinator." Tourism is a major industry for Florida that generates $96.5 billion in total economic impact (according to visitFlorida.org). Current and prospective students, as well as potential employers, similarly identified the need. Competitive assessments of similar programs demonstrate there is a distinct segment that can benefit SEU and its students."
She said SEU had several reasons to start the program:
The many tourist attractions and hotels/restaurants located in the county.
Polk County's location between Tampa and Orlando, providing access to two more major tourism markets.
It's one of the fastest-growing counties in the United States.
Once established, the program will directly benefit local companies, she said. "SEU's Tourism & Hospitality Management program provides Polk County businesses with students ready to jump into tourism and hospitality jobs. Our students are prepared to be future leaders in the hospitality industry. SEU graduates have the knowledge, focus, determination and faith to continue the growth pattern in Polk County."
One student has graduated from the program so far and is working in her hometown in Georgia; four more are on track to graduate in Spring 2022, Bernard said.
"Graduates often start in entry-level positions, quickly advancing as they gain further experience to complement their education," she said. "SEU has an internship requirement for students to develop their hospitality skills while building their network."
SEU also offers students and employers the opportunity to participate in a COOP/Advanced internship program. In this program, students work in the hospitality field while earning college credit. Students can move into management and leadership roles."
The best piece of advice she can give students? "Take time to explore the different facets of tourism and hospitality as the industry is global and diverse. Build and cultivate your network."