Go back to

Blog

page.
Polk State College Looks to Expand in 2022
As the new year begins, Polk State College President Angela Garcia Falconetti is looking forward to many opportunities – and she's starting off quickly.
With the Florida Legislature now in session, Falconetti has outlined the college's legislative requests, which include two multimillion-dollar projects to expand what it offers and where.
The college is asking for $5 million in operational support to expand its health sciences workforce degree and certificate programs, including nursing, respiratory care, radiography and cardiovascular technology, to meet the ever-increasing current and future needs of local employers. "Graduates in these programs are in high demand by local employers and earn high wages."
Health sciences is one of the Central Florida Development Council's targeted industries, and Polk State College plays a key role in training the workforce to fill such jobs. The Department of Nursing, which opened 57 years ago, graduates students ready to work: In 2019, 96% of the college's Associate in Science in Nursing degree program graduates passed the National Council Licensure Examination – Registered Nurse, compared to 62% in Florida and 82% in the nation.
An estimated 70% of Polk State graduates remain in Polk County, meaning many Polk County nurses and healthcare professionals are proud Polk State alumni.
But Polk State's programs go far beyond nursing. The college is also training students to work in radiology, cardiovascular labs and related areas.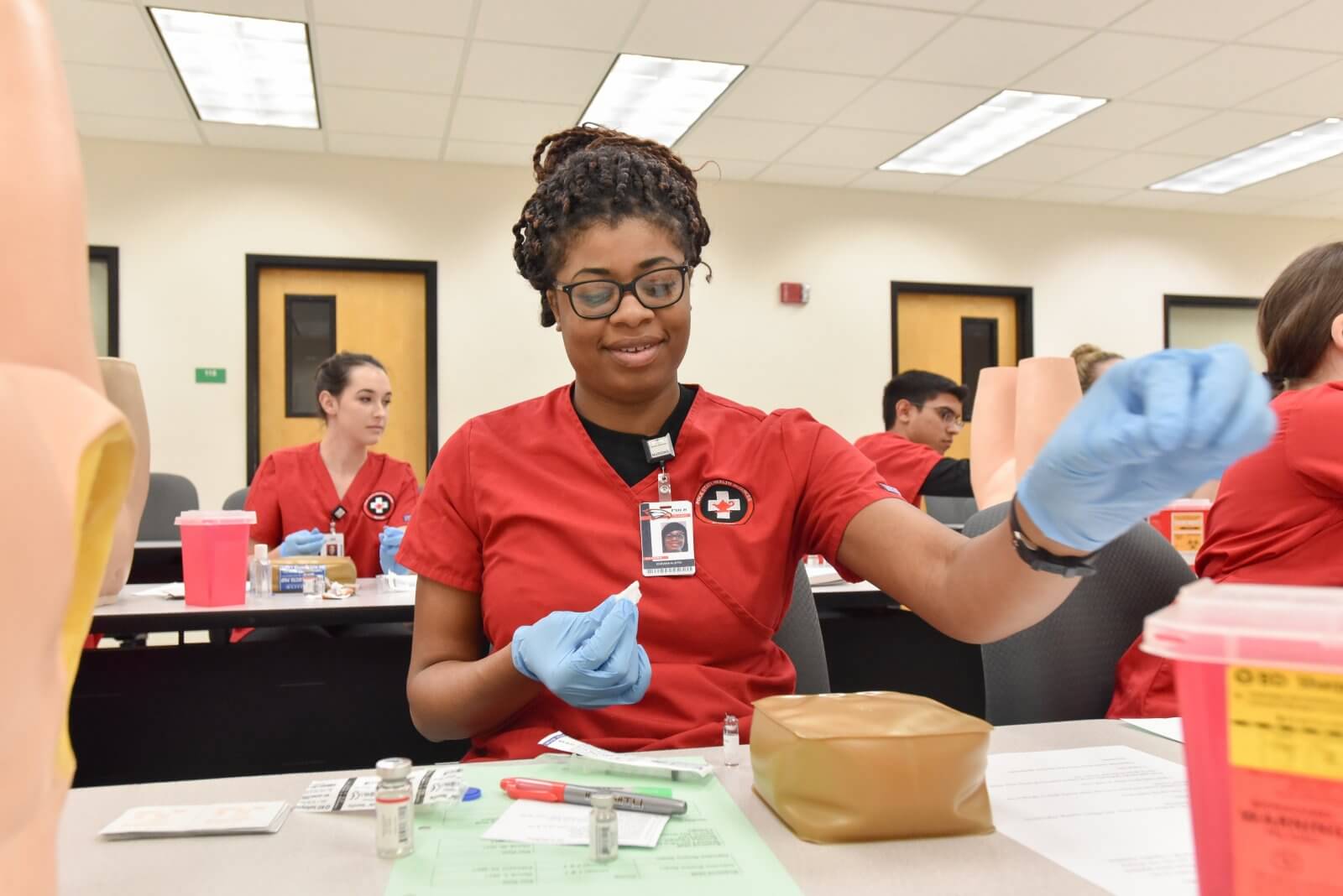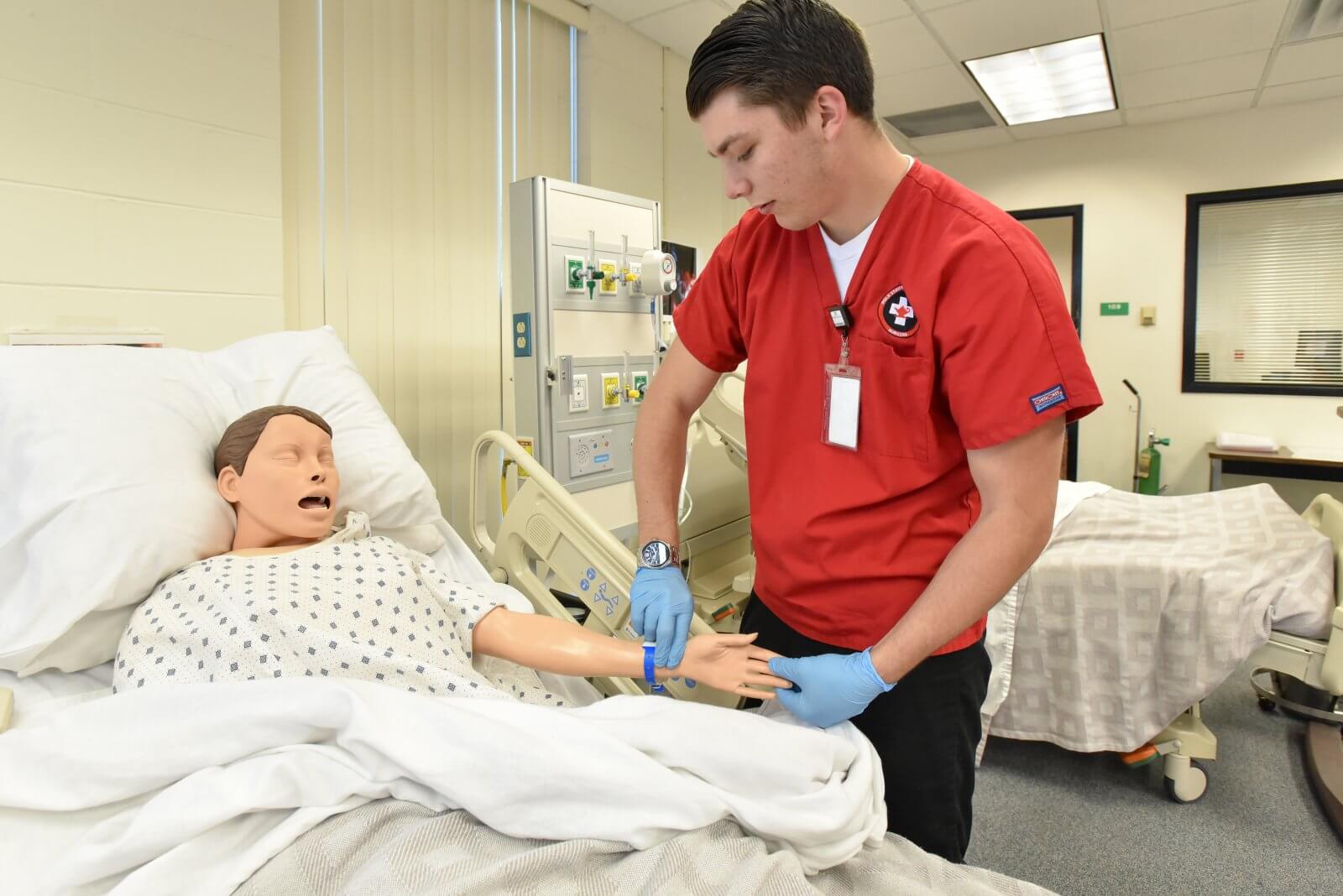 Polk State is also seeking $13.8 million in Public Education Capital Outlay (PECO) funding to begin the $51 million Northeast Ridge project. The multi-phased development of educational facilities will support and complement Northeast Polk business and industry in one of the fastest-growing areas of the county.
Starting development on the Northeast Ridge property is both the biggest opportunity and challenge for the new year, Falconetti said.
"With Polk County continuing to trend as one of the fastest-growing areas in the nation and currently projected to need an additional 41,000+ members of the workforce by 2030, Polk State is working to expand education, training and opportunities so that the college can continue to meet the workforce needs of our community.
Polk State's campuses continue to support the county's diversifying economy, implementing quick response training programs to support new technology-enabled manufacturers as well as the aviation, health sciences and logistics/supply chain/distribution industries. Three of its six bachelor's degree programs also target those key sectors: supervision and management, nursing and aerospace sciences.
In 2021, its quick-response programs included a partnership with Florida Can Manufacturing that will train more than 300 employees over the next two years in the areas of mechanical, electrical and automated systems troubleshooting. Florida Can is building a new manufacturing plant near the Central Florida Intermodal Logistics Center in Winter Haven, bringing about 500 jobs to the area.
Overall, Falconetti assessed 2021 this way: "Polk State College continues to thrive and excel in meeting the education and workforce needs of Polk County. With the successes of 2021 paired with the several community partnerships our college continues to foster, Polk State students have increased access to opportunities and graduates go on to serve as highly skilled members of the workforce."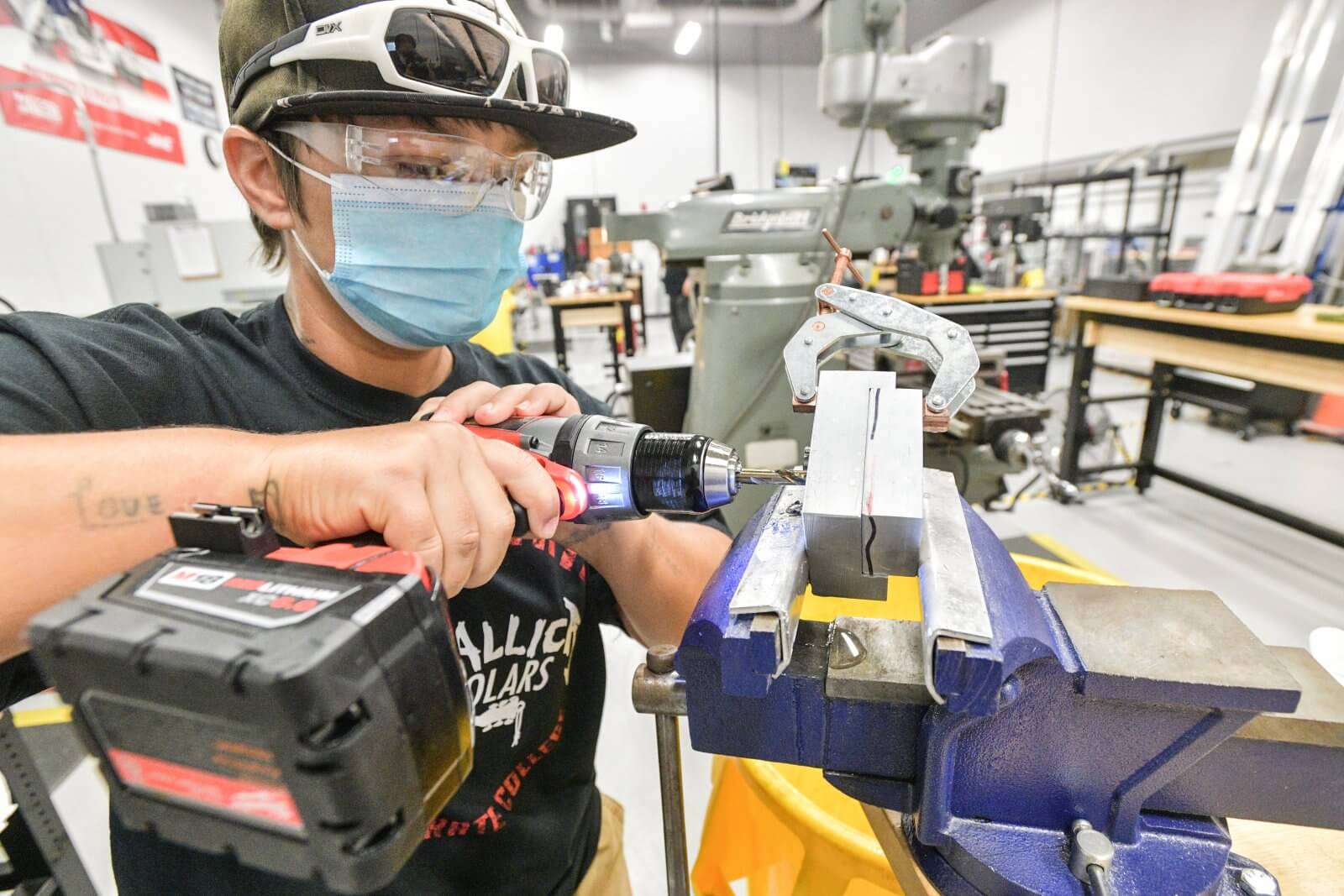 The President's Wish for Polk State
"My desire for all students to achieve their academic and career goals keeps me up at night, as all members of our Polk State community work diligently to provide the support for our students to succeed. … My greatest wish for Polk State College is for every student to have the financial support to persist on their academic path. The generosity of the Polk State Foundation's donors positions our college closer each day to its goal of having a scholarship for every student."
Scholarships are critical to Polk State students, Falconetti said, where 44% of students rely on federal Pell grants and where 72% attend college part-time. Part-time students often balance additional responsibilities, such as full-time jobs and raising families. "Finances are often barriers for students to reach graduation and meaningful employment, and it is our goal to eliminate those obstacles."
Polk State has maintained its tuition – about one-third the cost of state universities – for about 10 years, she said. But she still would like scholarships to be available for all. "I am appreciative of all who give the life-transforming gift of a Polk State College education through donations to the Foundation."
The Polk State College Foundation's applications for scholarships for the 2022-2023 Academic Year open in February, learn more HERE.
2021 in Review
2021 saw a successful return to campus, the graduation of 2,488 students and reaffirmation of accreditation by the Southern Association of Colleges and Schools Commission on Colleges (SACSCOC) – "a testament to our institution's commitment to quality and integrity, as well as the capacity to provide effective educational programs and services that build and support the local community," Falconetti said.
In addition, the college was designated a Hispanic-Serving Institution (HSI) by the Hispanic Association of Colleges and Universities. "The college's Hispanic student population has reached 26% and continues to grow," she said. "With this special designation, Polk State is eligible to apply for Title V and HSI STEM (Science, Technology, Education and Math) grant funding from the U.S. Department of Education to support services for all students."
Summing up the past two years, Falconetti said: "Polk County has emerged from the onset of the pandemic stronger and our community has unified to persist and excel beyond the impacts of COVID-19. Our community leaders remain focused on the economic development of Polk County with the health and safety of our citizens at the forefront. As proven through 2020 and 2021, this keen vision will continue to propel Polk County forward into a brighter future."