Go back to

Blog

page.
Polk State College Welcomes a Familiar Face as New Provost  
Polk State College's new provost for Academic Affairs and Workforce Education is no stranger to education or Polk County with 23 years of experience in education.
"Amy Bratten brings a wealth of knowledge and experience in academic affairs to our institution. We are proud to have her as an integral part of our Polk State family. I look forward to working with her to enhance academics, workforce training and opportunities for the residents of Polk County," said Angela Garcia Falconetti, president of Polk State College.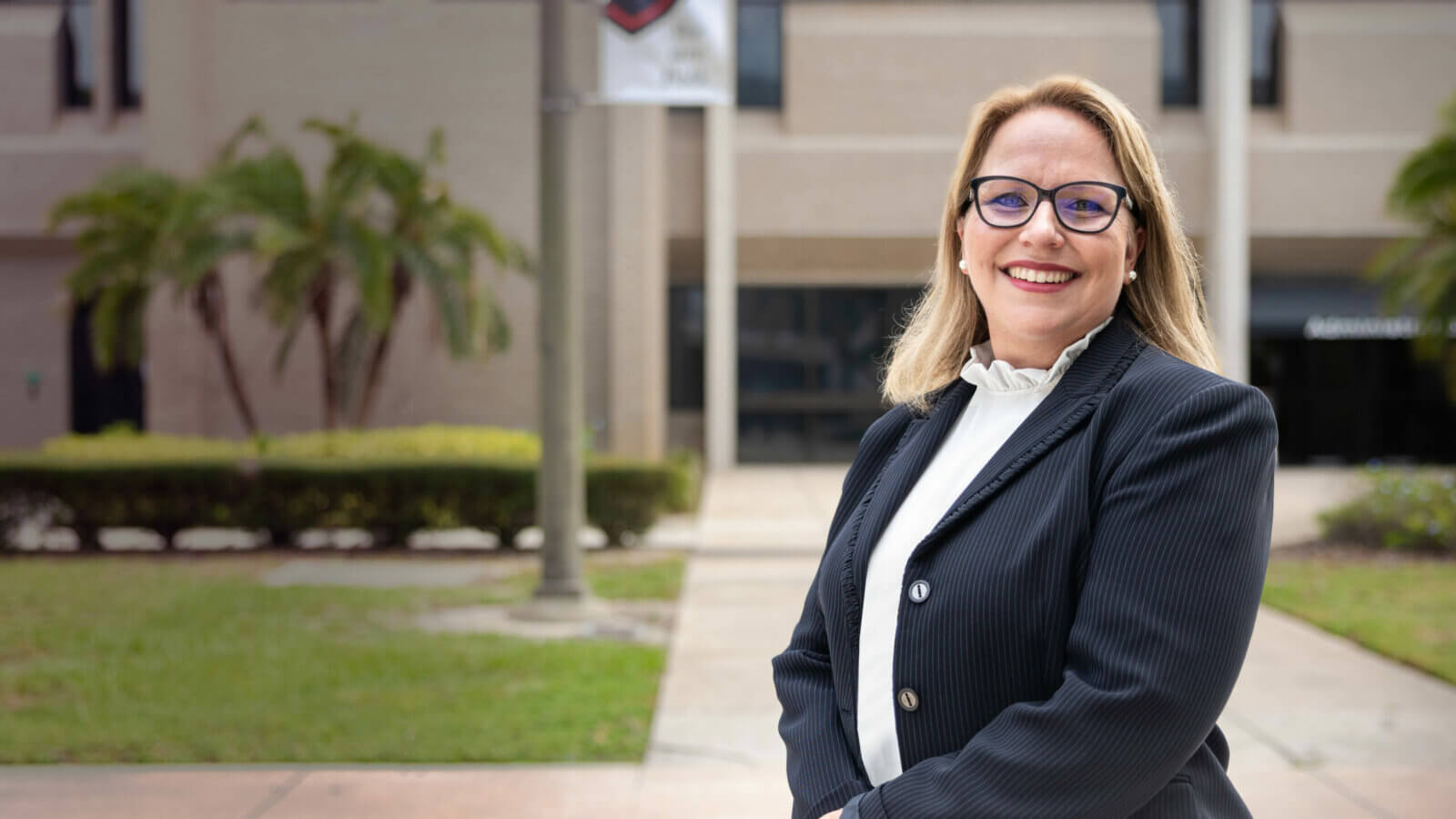 Bratten started work as a teacher in Polk County before being hired as a chair of Secondary Education and ESE at Southeastern University. During her 15 years there, she was promoted several times and left as the associate provost. She also served as an adjunct professor at various colleges and is a consultant and a Gallup strengths coach.  
She earned her bachelor's degree from the University of Florida and a master's from the University of Central Florida. Additionally, she received a Doctor of Education in Organizational Leadership from Nova Southeastern University.
At Polk State College, "Bratten will oversee academic affairs and help ensure that the college meets its educational mission. Bratten will be tasked with developing and maintaining an atmosphere that brings together all factions of the Polk State community. This includes students, faculty, staff and administrators," according to a college news release.
Bratten said she's ready to jump in.
"I'm excited to get to know the people and culture of Polk State College through visits to each campus/center," she said. "As I get to know everyone and get a feel for each campus/center, I will be able to determine the highest academic priorities to focus my attention on. That way we can create the best learning experience for every Polk State learner."
Her Background
Bratten left Polk County to attend the University of Floridain 1999 and never planned to return. But with her bachelor's degree in hand, she did.
"As I was looking ahead and past graduation, I realized the importance of family and friends providing a foundation for the beginning of my adult life and career. As soon as I completed my degree at UF, I moved back to Winter Haven and haven't left since."
Her Accomplishments
At Southeastern University, Bratten oversaw projects that are among her biggest accomplishments, she said.
"There are a few things I would consider crowning achievements:
Opening Pathways School of Excellence, a middle/high school for students with disabilities.
Starting Link, a comprehensive postsecondary transition program for individuals with intellectual disabilities who want a college experience to complete industry certifications and gain competitive paid employment.
Gaining varied academic leadership experience through opportunities to spearhead projects delegated to me by SEU's leadership team."
The Past and the Future
Bratten has worked throughout her career to help students.
"My previous experiences span the globe and are widely varied," she said. "Learning about how education is valued and offered in different parts of the world has helped me develop a student-focused perspective of teaching and learning to empower students to realize their potential through education."
Now, she's focused on learning about state college leadership, especially from Falconetti, who she said "has been an influential force for Polk State College in our community and beyond. I'm joining a team of leaders who bring varied strengths, perspectives and experience to Polk State. I am ready to soak it all in so we can move Polk State forward as a team."
Staying in Polk
Bratten has no plans of leaving Polk County again. She says she has enough to keep her here – her family and the community as a whole. "As a member of the Polk County community, I have a vested interest in the workforce as a means of growing and sustaining the economy. My family is deeply rooted here … We are Polk!" – which is Polk State College's slogan.