Go back to

Blog

page.
Polk State, Florida Poly Establish Seamless Pathway to Benefit Students
Polk State College's 16,000 students will soon have an easier path to a four-year degree at Florida Polytechnic University as the presidents of both institutions formalize an agreement they've been working on for a year.
The transfer-articulation agreement means students who graduate from Polk State with an associate of arts degree will be allowed to use many of their college credits toward a bachelor's degree at Florida Poly. The historic agreement also includes a 2+2 pathway so Polk State graduates can earn an associate's degree and bachelor's of science degree in Business Analytics in four years.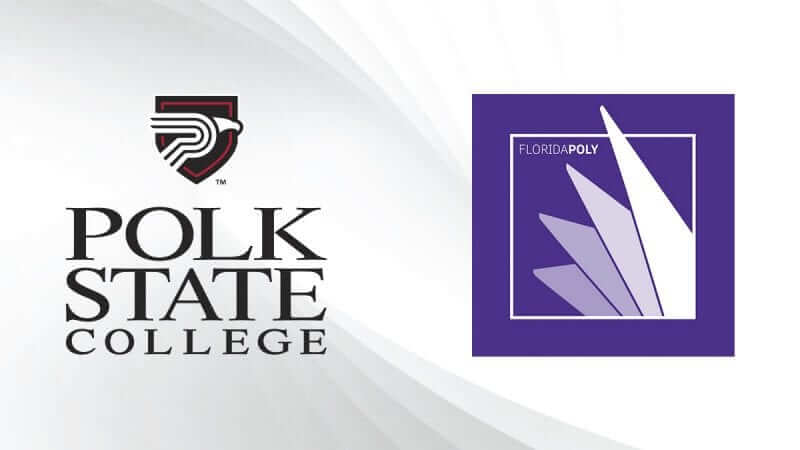 The arrangement is something Gov. Ron DeSantis has been pushing for in higher education.
"The establishment of this partnership is monumental as it is the first in the history of the relationship between our two higher education institutions," said Polk State President Angela Garcia Falconetti. "This articulation agreement will provide Polk State students with the opportunity to seamlessly transfer to Florida Polytechnic University, from one quality program to another."
Polk State students who plan to attend Florida Poly will be able to work with the university's advisers to ensure a smooth transition. Among other things, advisers will help ensure students have met all the prerequisites and are able to meet admission requirements.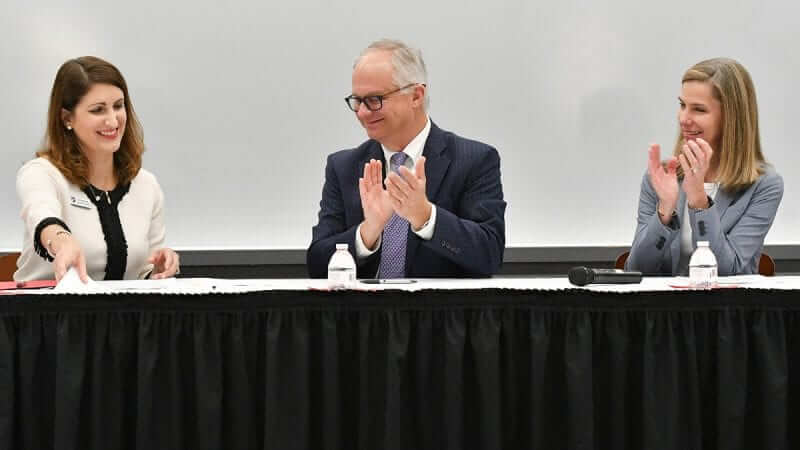 "By partnering with Polk State College, Florida Poly opens the door of opportunity to many local students who choose to join the university and complete their education with an in-demand four-year STEM degree," said Avent, president of Florida Poly, the 12th unniversity in the Florida system and the first focused solely on science, technology, engineering and math. "We're excited to welcome Polk State students in a smooth transition and look forward to their achievements as Florida Poly graduates and highly sought-after high-tech professionals."
The 2+2 articulation agreements guarantee all students with associate in arts degrees admittance to a state university," according to a Polk State press release. It also continues to put focus on a top priority in higher education in Florida — ensuring students stay in college and graduate on time.
"Florida has an excellent higher education system and one contributing factor is our innovative 2+2 articulation agreement. This agreement allows students to stay closer to home to finish their degrees, often with less debt. That is why I worked hard to encourage these opportunities for students," Stargel said.
"I am excited for the students who attend Polk State College to have a seamless pathway for their credits to be accepted in a bachelor's program at Florida Polytechnic University. I am thrilled that two of Polk County's quality higher education entities can work together to offer this excellent educational process to our local students."
Polk State already has similar agreements with at least three other Florida colleges: the University of Central Florida's Transfer Connect, the University of South Florida's Fuse, and FAMU's Ignite.
Polk State, whose main campus is in Winter Haven, offers associate and bachelor's degrees, along with certificate and workforce training programs. Many students at the college, founded in 1964, work while attending classes.
Florida Polytechnic University in Lakeland, which opened in 2012, dedicates itself to STEM research. Its students attend classes but also work with industry partners on cutting-edge research to make the world a better place. Its Advanced Mobility Institute is one of the leaders in research and testing of autonomous vehicles.