Go back to

Blog

page.
Port Tampa Bay is an Economic Driver in Polk County & Central Florida
Living in Polk County, many people do not think of Port Tampa Bay and the services it provides businesses and residents here. But as one of the nation's largest ports, it provides an $18 billion economic impact in the region and serves much of the Americas and beyond.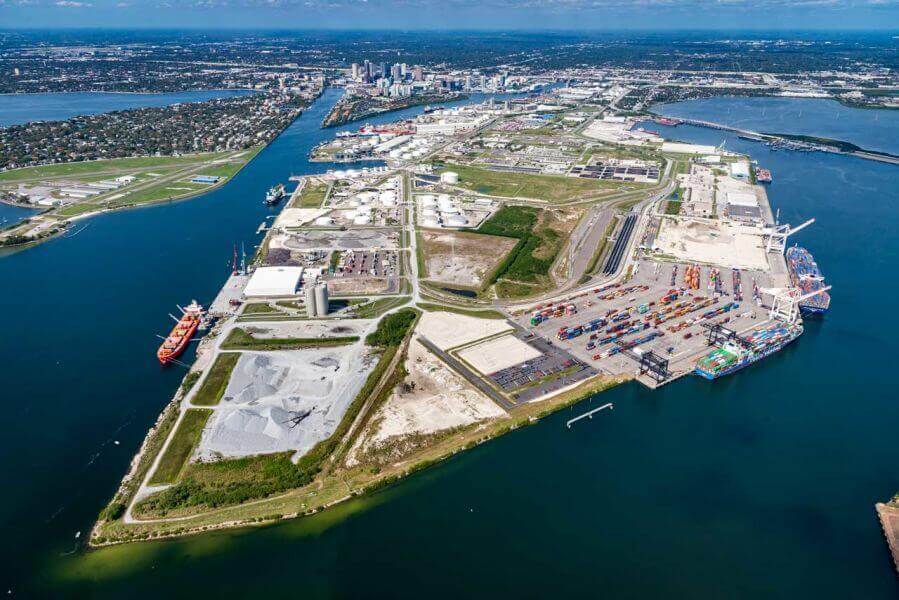 In Florida, Port Tampa Bay is the largest in two ways:
Handling more than 32 million tons of cargo per year.

Encompassing more than 5,000 acres, making it one of the largest ports in the country in terms of its physical size.
"Port Tampa Bay is responsible for generating more than 85,000 direct and indirect jobs, brings in 43% of the state's petroleum and serves a region that includes the largest concentration of distribution centers in the state along the Interstate 4 corridor (close to 400 million square feet of capacity) while functioning as Central Florida's largest economic engine, contributing more than $18 billion in economic impact," said Wade Elliott, vice president of Business Development for Port Tampa Bay. 
Port Tampa Bay and Polk County have been "joined at the hip" since the port opened when the county's phosphate and agriculture sectors helped put it on the map 150 years ago, Elliott said.  
"Today it's been Polk's emergence as one of the hottest industrial real estate markets in the country that continues to help fuel the port's growth," Elliott said.  "Logistics, distribution and manufacturing activities are an important part of the success of our expanding container business."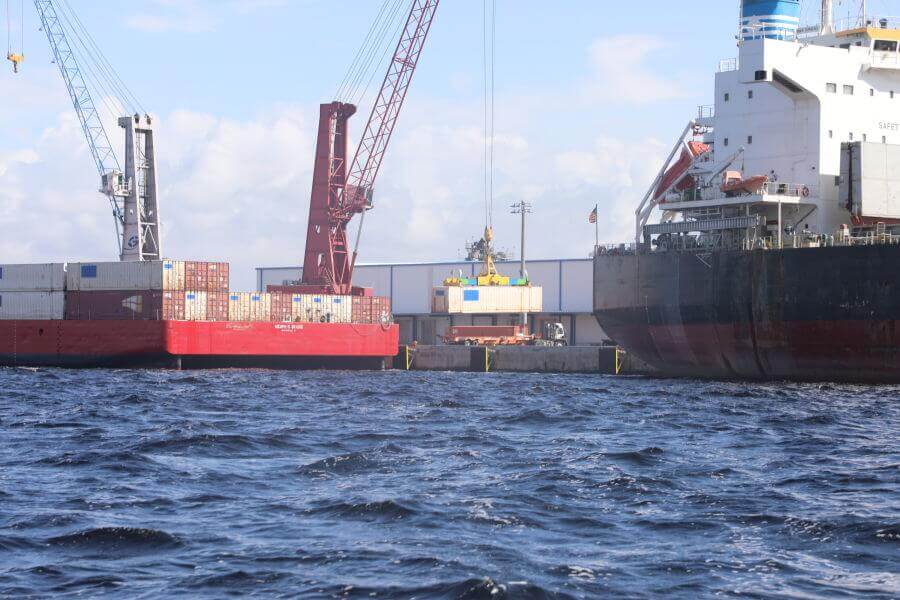 The port's containerized cargo service increased more than 40% in 2020, according to its annual report. 
Elliott listed numerous Polk County companies that use the port's services, including Nucor Steel, SaddleCreek, Publix, Amazon, Walmart, Rooms to Go, Havertys, Southern Glazer's Wine and Spirits, Aldi, Best Buy, IKEA, Advance Auto Parts, Ferguson, HD Supply, O'Reilly Auto Parts, PepsiCo, Coca Cola, Conn's Furniture and Tampa Maid Foods. They "are a major reason why Polk County and this region has become Florida's hub for logistics, distribution and manufacturing," he said. 
Javier Marin, the CFDC's senior director of business resiliency & global trade, said deepwater ports historically have been one of the most important regional assets for trade and logistics. 
"Port Tampa Bay is a critical gateway for goods coming into and leaving Polk County, providing our importers and exporters with access to Asia, Central America, Mexico and the rest of the world," Marin said. "Polk County's proximity to Port Tampa Bay enhances our ability to attract companies that need to connect their logistics chain through water, air, rail, and/or roads." 
 As "the front door to the I-4," Port Tampa Bay is Florida's largest cargo tonnage port and one of the most diversified in the country, "handling a wide mix of dry bulk, liquid bulk, breakbulk and ro-ro cargo in addition to containers, which is now our fastest-growing line of business," Elliott said. 
In addition, the port is also a major shipbuilding and repair center and a popular cruise home port, serving nearly 1 million passengers a year.
At the end of July 2021, the port received $20 million from the state for losses in revenue incurred during the pandemic.
The Panama Canal
The expansion of the Panama Canal helped Port Tampa Bay — the closest full-service port to the canal — grow. "One critical missing piece of the puzzle until a few years ago was to make sure we would be ready as a result of the Panama Canal expansion to develop our container business," Elliott said. "In order to serve those larger container ships that we knew would be coming through the expanded canal, we needed bigger cranes."
In 2016, the port obtained two new post-Panamax cranes to coincide with the canal's expansion. "True to their word, the global container lines soon added new direct services from Asia to Port Tampa Bay in 2019, deploying these larger ships."  
Since then, the port has added new direct weekly container services to and from Mexico and Central America, he said.  "ZIM offers a weekly service with Altamira, Mexico, and recently Seatrade increased frequency from Costa Rica, and Dole Ocean Cargo Express is about to launch a new service from Honduras and Guatemala later this month."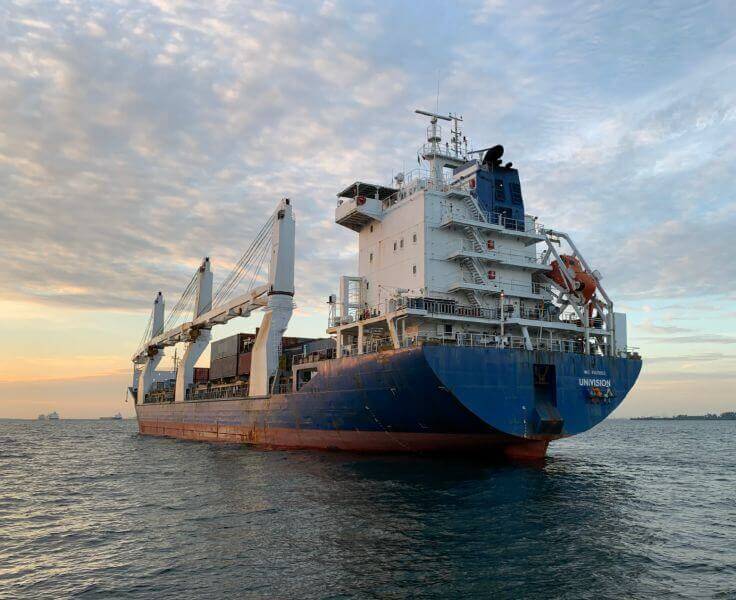 Future Plans
To keep pace with growth, the port had to expand:
It recently added 25 acres of paved storage, "bringing the total container terminal footprint to 67 acres, with plans to add another 30 acres," Elliott said. 

It's working on adding a third berth, to "bring the total to over 4,500 linear feet, allowing three large ships to be worked at the same time." 

Construction is about to start on a new container gate complex and a new on-dock rail-served trans-load warehouse. "Since Port Tampa Bay is the closest port to Florida's hub for the grocery and food and beverage sector, largely centered in Polk County, another key facility is the new Port Logistics Refrigerated Services' 135,000 square foot cold storage facility.

The bid process has begun to acquire two additional gantry cranes. 
"We are proud to be partners with Polk and the CFDC and are excited about the opportunities that lie ahead as we expand our presence in international trade and logistics together," Elliott said.
Marin agreed. "Port Tampa Bay is a Central Florida asset, and its continued service expansions make Polk County so much stronger by providing additional business options to the business community throughout the region."