Go back to

Blog

page.
Southern States Material Handling Provides Forklifts and Much More
As Polk County continues to grow, Southern States Material Handling (also doing business as Southern States Toyotalift & Raymond Handling Consultants) plays a critical role, offering forklift services while increasing safety and productivity.
"Polk County has experienced tremendous growth and will continue to do so," said Gary Raketich, Material Handling consultant. "The level of infrastructure required to keep pace will need a material handling partner that has the resources to solve high-level opportunities with a local finger on the pulse of Polk County by way of outstanding customer service."
Starting in Tampa in 1952, Southern States Material Handling is celebrating its 70th anniversary this year. It has continued to evolve to help its customers through automation, changes in technology, and even the global pandemic.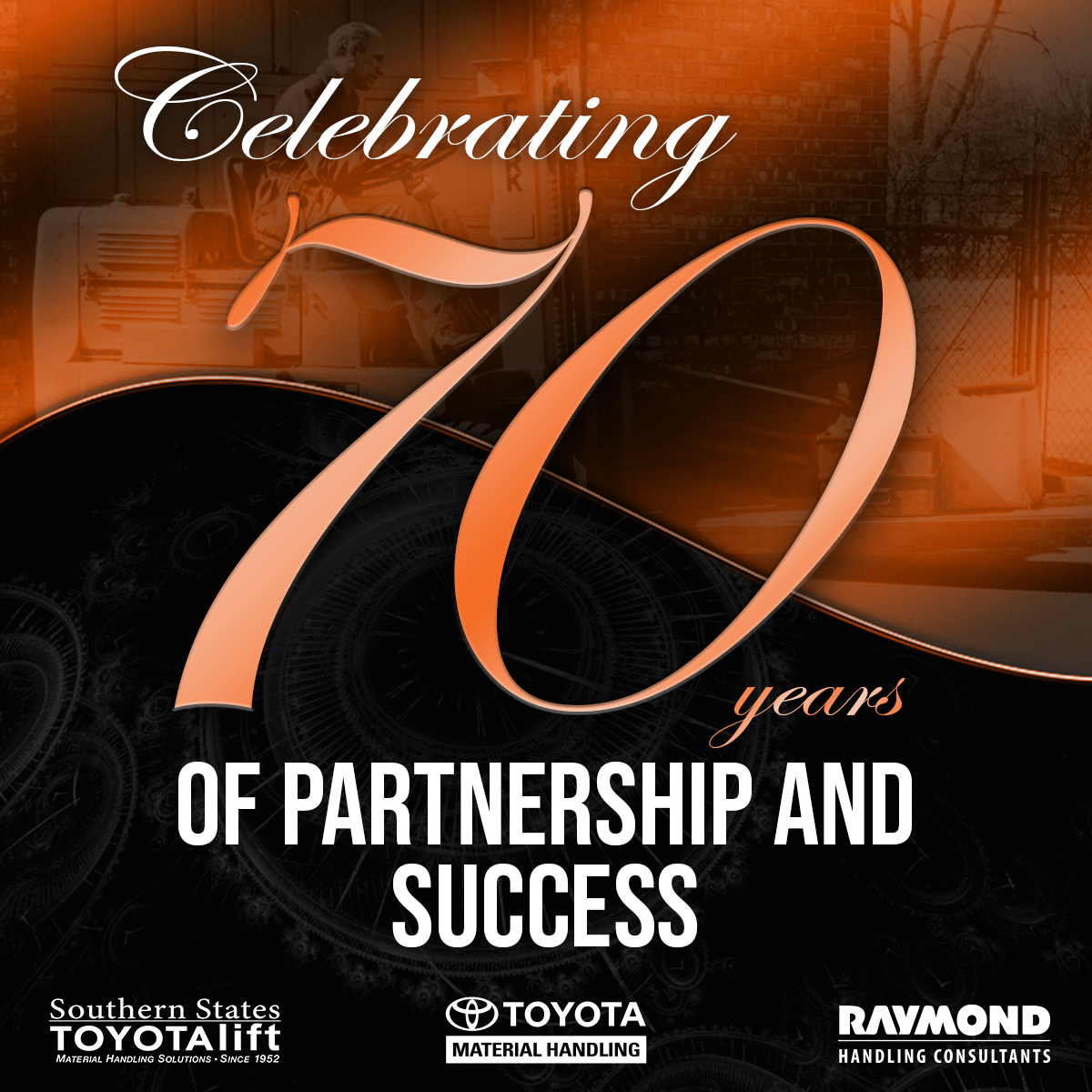 What is Material Handling?
"The industry that makes the supply chain work."
The company describes material handling as; "the movement, protection, storage and control of materials and products throughout manufacturing, warehousing, distribution, consumption and disposal. As a process, material handling incorporates a wide range of manual, semi-automated and automated equipment and systems that support logistics and make the supply chain work."
Raketich said Southern States' 400 associates in 11 locations in Florida and Georgia. Central Florida locations include one each in Winter Haven and Lakeland – and its partnerships set it apart from its competitors.
"Our most successful customers keep choosing us because we deliver on the promise to provide the solutions that keep their business running," he said. All associates "work hard daily to make sure we keep that promise. Our relationships are built on transparency and actionable advice. We remove the guesswork from decision-making with clear, informed and proactive solutions. This allows our customers to stay focused on their core business so they can continue to be successful."
Material Handling Services
The company website says it offers more than 900 new and used forklifts for sale or rent. Additionally, it offers a comprehensive in-stock parts store. It shows customers how automation can help their business, supports them and offers safety training.
"Our mission is to be a proactive business partner who helps our customers identify ways their business can be more profitable, productive, improve safety and gain a competitive advantage," Raketich said.
That's important, he said. But most important? "Our values of honesty, initiative, teamwork and competence are deployed day in and out amongst all of our staff. This is a direct result of a foundation of great leadership within SSTL & RHC."
Safety is also critical in the forklift industry, which is one reason Southern State offers Occupational Safety and Health Administration training certificates, as well as safety products and checklists,
"Toyota's core operating philosophy is built on a 'People First' principle," Raketich said. "Given that, people are at the heart of everything we do. You can't have success if the people who are creating it aren't operating in a safe environment. Aside from the training and education we offer, Toyota equipment is uniquely engineered to be the safest equipment to operate due to our patented safety components and systems."